Gorgeous Feminist Jewelry: Necklaces, Bracelets, & Earrings That You'll Love
Are you a proud feminist who's looking to spread the message of feminism in a fun way? Here's some feminist jewelry that will do just that!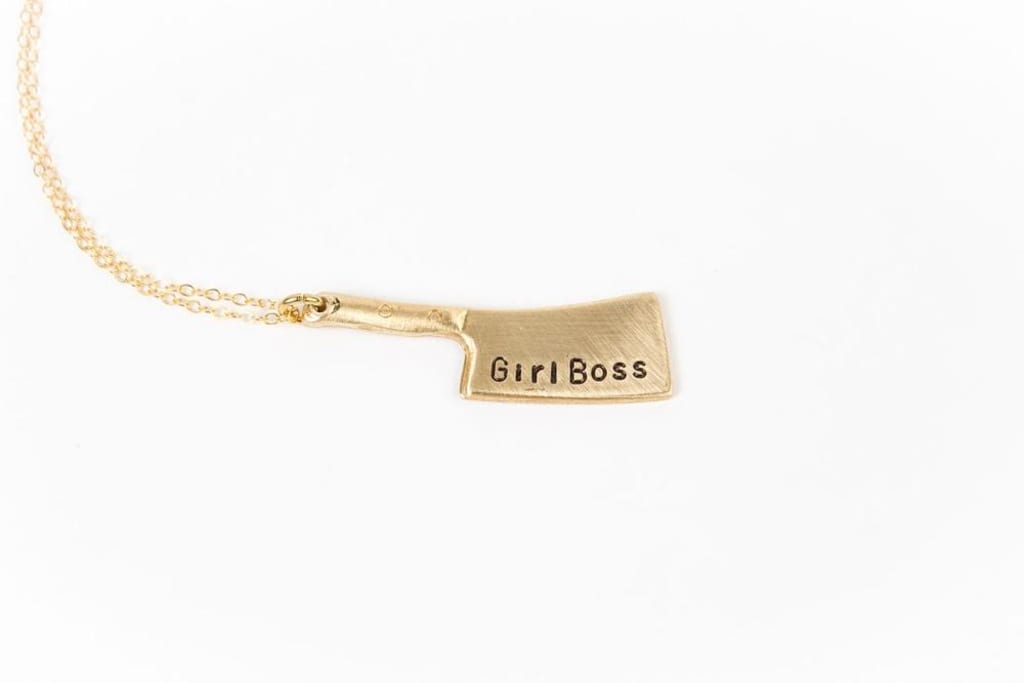 If you are a feminist, you are probably very proud of your beliefs and want to display those beliefs wherever and whenever you can. The fight for the equality of women should not be a secret, and what better way to display how you feel and show that women have a voice than to wear your words on your jewelry every day? Bulletin.co is a proud feminist website that sells many feminist products including jewelry. A portion of the proceeds from the sales they make goes to feminist efforts. So telegraph your feminism to the panopticon of the patriarchy: Here are some of our favorite feminist jewelry products.
This piece of feminist jewelry is a small brass cuff with the words, "females as strong as hell," stamped across it. Wearing this bracelet every day makes a strong feminist statement, and it will make you feel proud. This feminist bracelet is made with vegan ink and is sold for only $24 at Bulletin.co. It can be bent to adjust to your wrist, so it won't fall off.
Another great piece of feminist jewelry is this cuff with the words, "nevertheless, she persisted," stamped across it. This feminist bracelet can be purchased in brass, sterling silver, or fourteen-carat gold, and it is stamped with vegan ink. These words are very meaningful in the world of feminism because no matter how hard we have fought and failed, we continue to fight for our equality. No matter what, we will persist until we are fully equal.
These rainbow earrings are a great piece of feminist jewelry because they include not just women but everyone in the fight towards equality. Rainbows represent support of the LGBTQ community in the equal rights movement. These earrings are cute and a great way to represent your support for everyone as a feminist.
This brass, hand-stamped necklace is a sassy piece of jewelry that blatantly lets the world know that you are a supporter of feminism because it is stamped with the words, "pussy run everything." If you are one of those feminist women who doesn't care what anyone thinks and just wants the world to know it, this necklace might be the perfect fit for your personality. Also, the words are rather small, so, for onlookers, it is a cute pendant necklace. Up close, they get a sassy message. The best of both worlds.
Another dainty yet sassy piece of jewelry is this knife necklace. This knife necklace is stamped with multiple different options for words such as "hell on heels," "pussy power," "slay," "feminist," "survivor," and more. Whatever you choose your knife to say, it will make a statement, and it will be a nice little piece of feminism for you.
These Venus earrings are a subtle piece of feminist jewelry that can make a statement without being so loud about it. They simply show the Venus symbol. They are cute, small, and still say that you are a feminist and support the cause.
A little less subtle, yet not nearly as sassy as some of the other items on the list, these Tatas earrings may not be noticed by all but will make a statement nonetheless. These earrings will show that you support women and the right for them to show off their bodies. However, some people may simply see these earrings as a design, so you can wear them in public with no problem.
This equality necklace is an awesome piece of feminist jewelry that will make a big statement. It simply has the word "equality" written in script across the front, but it is still fashionable. This necklace can go with any outfit, and it stands for so much in the feminist movement. The word equality means everything, so wearing this necklace is brave and says a lot.
This hand stamped brass necklace is a fun piece of feminist jewelry because it has "boy bye" written across the front. This is a playful piece to let boys know that you are a feminist and fighting for your right to equality. You are essentially saying, "boy bye," because you're fighting to smash the patriarchy that has had you in chains for so long.
Lastly, this gold bar necklace is a great piece of jewelry because it is simple and to the point. It says one word across it. Although longer inspiring feminist quotes are great, this is the main word you need it to say. All it says is, "feminist." This is a great necklace to support feminism because it is clear. If you want people to know who you are and what you stand for, this is the only thing you need. It labels you, but it labels you in the best way possible. If there is anything you hope to be called in the world, it's a feminist because it means you fight for equality of all people. That's a great thing.
All these pieces of feminist jewelry are worth buying and wearing if you want to show that you are a part of the feminist movement and fighting for the cause. Depending on your personality, some of these pieces may be better for you if you are more of an outspoken feminist or if you are subtler with your opinions. You don't have to be "nasty woman" if you don't want to be, but, either way, it is great to get your beliefs out there and share with the world that you are for equality and for women's rights no matter what. And they pair well with some feminism stickers, too.
Go to Bulletin.co to see a lot more feminist jewelry options as well as clothing, accessories, and other items you can buy. All their purchases provide support for feminist causes!
Reader insights
Be the first to share your insights about this piece.
Add your insights