Flo Vitamins: Gummies that help with PMS
The Pink Gummies You've Seen all over Instagram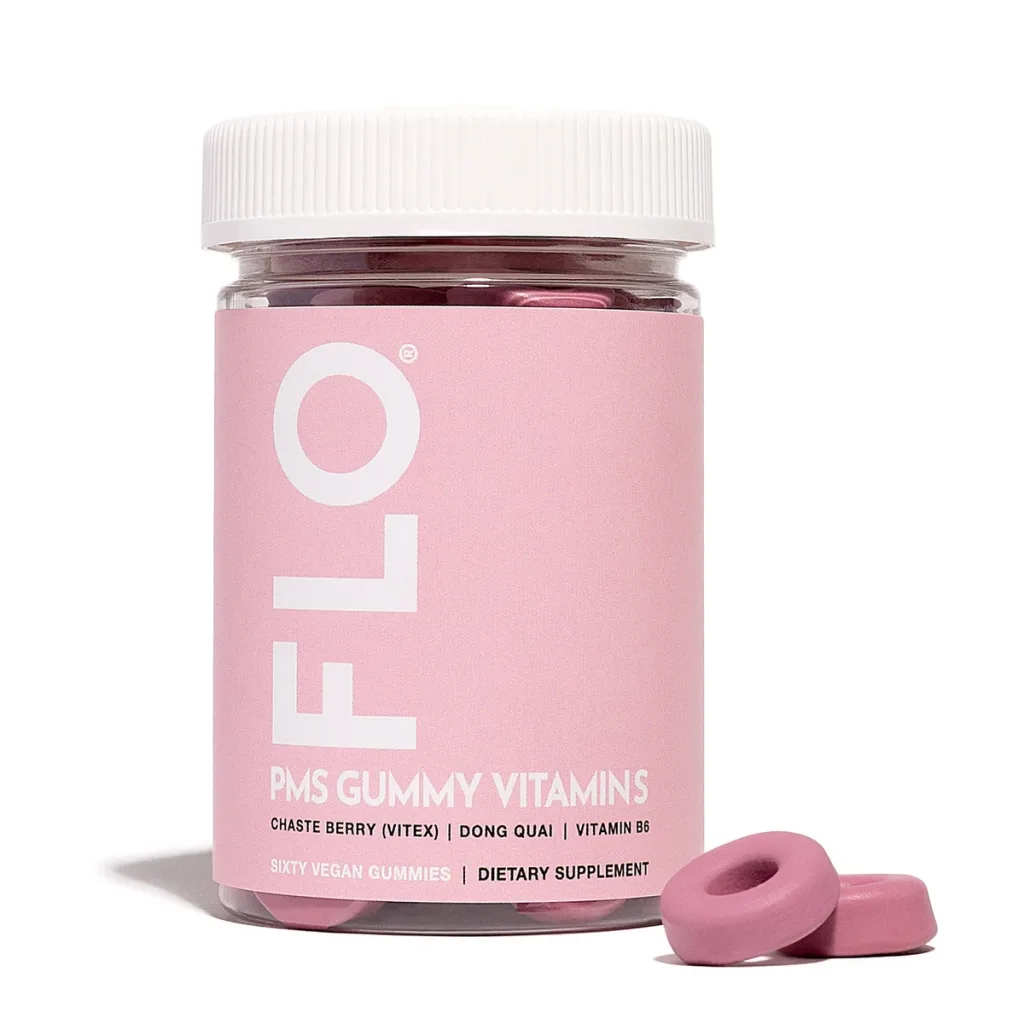 Its pretty likely you have seen those pink round gummies on your Instagram feed before; the ones that claim to help with various symptoms and pains that come right around that time of the month. Reviews from customers claim that the vitamins, filled with chaste berry, have helped clear their hormonal acne, curb cramps and overall make the time they are on their period a much better experience than what is traditionally known.
I have had acne for as long as I could remember. It has gotten better as I have gotten older, but any hormonal changes in my body wreaked havoc on my skin. Not just regular acne either; hormonal acne and cysts as well. Anyone who experiences it knows how torturous it can be to finally see your skin clear up, to know one small change in your body every month will completely erase your skin's progress.
After seeing the advertisements for a while, and a mix of quarantine boredom, I decided to order them. Right away, I was in love with the taste. They seriously taste like candy, and I would eat the entire bottle in one sitting if I could.
Like most supplements and vitamins, results will be seen with consistently and after a certain period of time. I decided to try the vitamins for three months before writing a review on it or giving my opinion to truly know how it works. I haven't changed anything else about my diet in the past few months or added any other new vitamins either!
The vitamin's active ingredients include chasteberry extract, lemon balm and dong qual. Chasteberry is a plant native to the Meditteranean region and is known to help relieve symptoms associated with premenstrual syndrome (PMS) and to treat infertility. Lemon balm helps to relieve symptoms of stress, reduce anxiety, ease insomnia, preventing/riding of cold sores and can aid in suppressing feelings of nausea. And dong qual is know for treating menstrual cramps, a blood purifier, preventing constipation and managing hypertension. B6 is also integrated into the gummies ingredients as well. The gummies are vegan, gluten free, non- GMO and also cruelty-free!
**Disclaimer: chasteberry is typically not recommended for those on certain medications, including hormonal birth control and a few others. Please check with a doctor before ever using supplements!**
Within the first month, I noticed that I stopped getting such severe headaches around the time I could expect my period to start. This continued over time, and now I am only experiencing a small headache the day before I expect to start my cycle. Previously, the headaches would start a week prior and end a few days into the cycle, and taking pain relievers actually helped very little. If I do get a headache now, they are not anywhere near as painful as they previously were, and can actually be stopped with medication. That in itself has made a world of difference!
Overall, I would recommend this product! It is low in sugars and calories (typical concerns of taking gummy vitamins) and uses ingredients not found in typical daily or womens' vitamins. Having experienced less break outs, cramps, headaches, and grogginess overall has made every month a lot easier to go through, week by week. I hope to see continued results the longer I take the vitamins, but am pleasantly pleased with the results and changes I have noticed so far.
The packaging itself reads: PMS sucks! These gummy's make it suck less. Flow sense PMS symptoms packing. Formulated from ingredients that have been traditionally used to help alleviate cramps, bloating and mood swings. Sweet enough to squash cravings; ring-shaped because we're committed… To making your period way more tolerable. Because a babe like yourself has no time for "that time of the month." Love your period, not PMS*