Dr. Frances-White: How I Learned to Stop Worrying and Love the Feminists
Are you afraid of the #MeToo movement and the roaring leviathan of feminism? Yes? Then take a breath and relax; The Guilty Feminist has your back.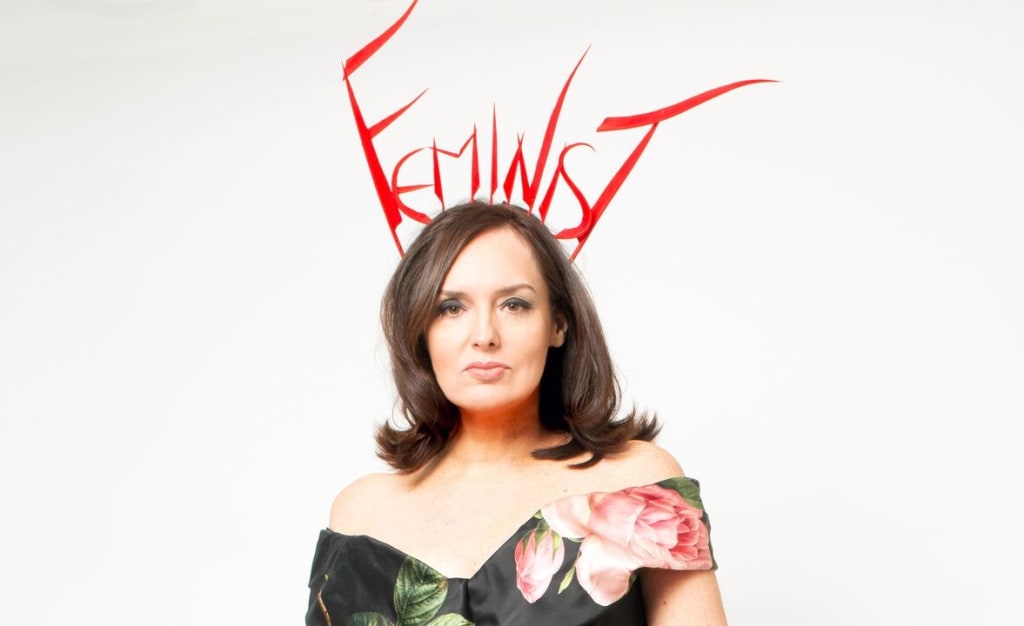 Deborah Frances-White, Founder and Empress of the Guilty Feminist
The final removal of the gold painted veneer from the rusted, pervert behemoth of Hollywood is a good thing for everyone. However, the path forward is not all crystal-clear waters and plain sailing.
Many people (i.e. dudes) are discovering feminism through this rude awakening and it is a very contentious topic for many people.
Feminism is often written off as a bit of a bogeywoman. A man-hating conglomerate who wants to subjugate men and take away their rights to have all the jobs, all the money, and all the privilege they earned when their mothers gave to birth to them.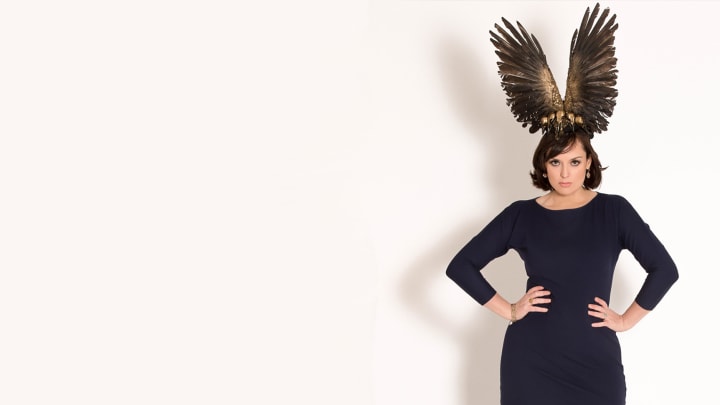 There are people who don't identify as feminist and are afraid that a big female rights activist is coming to rip off their cocks and chain them to an ice-cold radiator.
When the great anti-men revolution has reached its profusely bloody conclusion, they will instigate a three strikes punishment for sexual harassment. First stroke the left ball, second, the right ball. Third the penis. And there's no appeal.
Be afraid; this is what all the feminists want. All of them. Definitely.
If you are blessed/cursed with a similarly visceral and macabre imagination as myself, it is likely these ideas make you a little anxious. But fear not, for I have the medicine.
WELCOME TO THE GUILTY FEMINIST.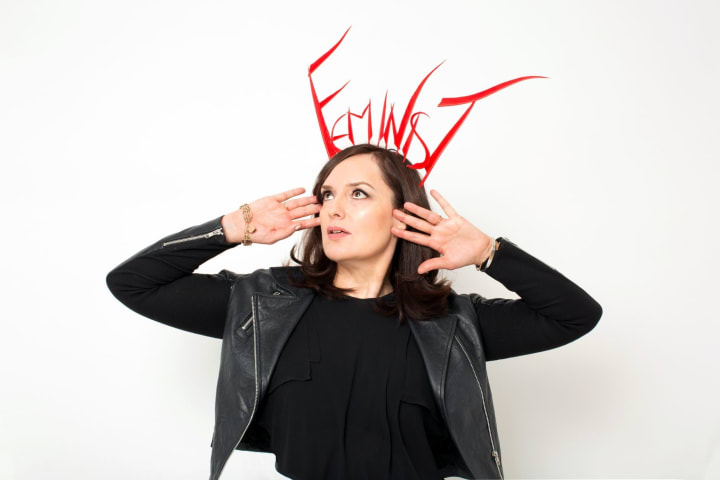 The Guilty Feminist is a podcast whose goal is to discuss the noble goals of feminists, and the hypocrisies and insecurities that undermine them.
This podcast will gently usher you through the tent flap of feminism into the grand marquis of equality and progress. You'll find yourself part of a growing, supportive and inclusive army of powerful, determined people fighting for equality.
Meet Deborah
The show is hosted by Comedian Deborah Frances-White. She was raised as a Jehovah's Witness in Australia before leaving the cult and moving to Britain. She has since then become a wildly successful comedian, writer, improviser, and motivational speaker among other things.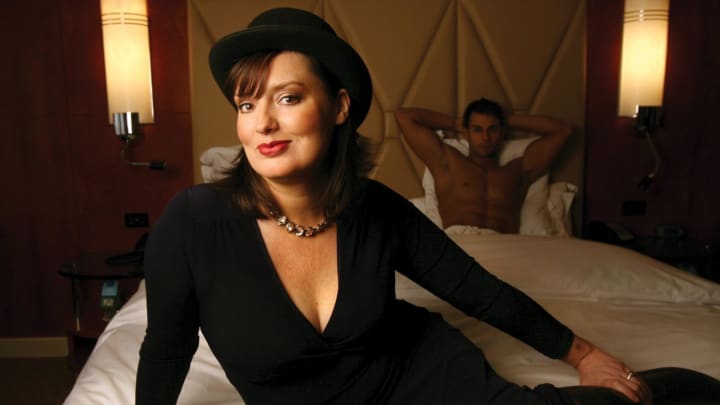 But no one likes someone with no flaws. The strength of the guilty feminist is that they put their guilty cards on the table straight away in the form of 'I'm a feminist, but…' to shout out to everyone that they are not perfect, they don't think their perfect and they are not trying to be perfect.
Deborah has frequent bikini waxes and would abandon feminism if Jon Hamm sent her a WYD text. She avoids sharing her work when she doesn't like the way she looks in it. She likes men and wants to cut the dicks off very few of them. She also untagged herself in a photo from a women's conference at which she was a speaker because she thought her ankles looked fat. She also believes strongly in intersectional feminism yet 'White' is literally part of her name.
The feminists don't want to lock you up for ritualistic pegging and milking. You won't be living out your days as domesticated, dominated wanking cattle under your new Overladies.
This podcast guided me in my first tentative steps into feminism and it can do the same for you.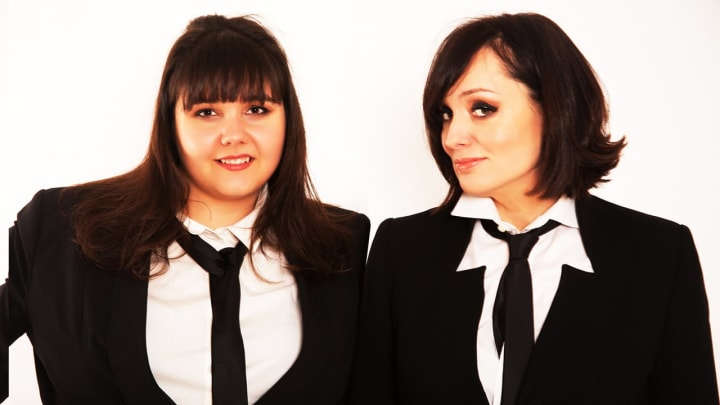 Ignorance is only bliss if you like being angry and afraid. Learning is the most self-empowering move to make when you are afraid of something.
Ignorance is the enemy, and enemies are scary. You can either cower in ignorance or relax in knowledge.
If you are terrified of man-hating angry women brandishing cock-carving knives then you will have your fear assuaged at the very least. Some of them love penises, they think they're just fantastic.
'They just want dominance!' You might scream. Again, you can think this and still have a look at these podcasts. You'll either be proven right, or you won't. You'll either be proven right in your efforts of building a man bunker and investing in a chainmail penis sock, or you will be proven wrong and you'll be able to RELAX.
The truth is, feminism is a lovely collection of people with open arms who want to hug and accept as many people as possible. It is a strong warm place full of powerful determined people who want to be themselves and achieve equality for everyone.

Just listen to one episode. You have nothing to lose except your certainty of fearing feminism. The guilty feminist will gently bring you into the warm embrace of the movement and will make you feel valued and excepted.
If you are consumed by fear or hatred for feminism, this podcast will provide you with some form of relief. At the very least you might just have a bit of a laugh for 45 minutes and have a slightly better day than you would otherwise have had.
LISTEN HERE:
If you can't decide where to start, just tweet @GuiltFemPod, they'll sort you out.