Does this mean no one has chosen me?
When chosen loss is still painful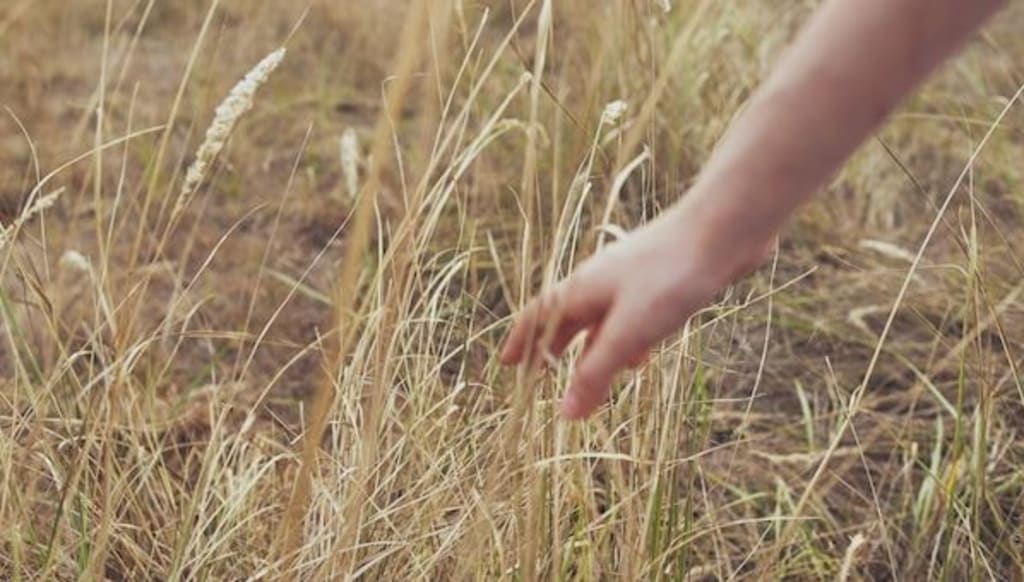 I recall scrolling through my feed on both socials, FB and IG, seeing how friends and strangers were celebrating the knowing of their new creation growing within. Others were celebrating a new milestone with their baby, while others were sharing their appreciation towards their young and beautiful child boasting about lessons learnt and challenges faced. I remember it with vague details now, but it all sounded so inviting, a life worth aspiring to have.
For a moment I stopped at a post where a mum was expressing her heartfelt thanks to her toddler saying something along the lines of "thank you for choosing me to be your mum". In that moment I then recalled that years before that one, I had either read or heard that at a soul level people are chosen to be parents before they become parents. And after reading that heartfelt thank you from that post it was as if the knife of loss that had been punctured through me was still there. Except this time something twisted it just to make sure I felt it, just to make sure I knew it was still there.
As I stared beyond my screen a silent voice spoke to me with the hurtful words "does that mean no one has chosen me?". Oh, how it hurt, and I felt my throat tighten and my eyes close to avoid tears at all costs. This question was seasoned with confusion as the feelings of jealousy, unfairness, and doubt were swirling through. Is it possible that no soul wants me as their mum?
Losing your child in pregnancy is not for the faint-hearted, and when this loss happens through a decision that you have had to choose for any reason (be it medical or other), it brings another layer of pain along with a journey that goes deep into who we are. This decision isn't one we prepare ourselves for like marriage, saving to buy a house, going on a holiday, or going to an interview. It's more like an expedition and although it pulls us to compare ourselves to other mums, and mums to be or women in general, time's lesson has been that it doesn't need to be this way. We deserve better for ourselves, for the mother we will be, for the mother we wanted to be and for the woman that we are.
The world tends to believe that because it is a decision, then we choose to walk this path and for this reason we must live it in silence, deserving of no words of comfort, with no right to speak about it. Instead, we are guided to believe that we must arm ourselves with obliviousness, shake off our guilt, sadness, and pain with indifference and turn the page in hurting silence; force ourselves to look forward into the future and move on.
The world doesn't see what happens to us internally. Does the world need to see it? I feel that if it helps another person walking this shadow-filled, desert-like path in the abysses of silence, then yes. Will I ever know about it? Possibly not, and at the same time what matters most is that for whomever needs to know, you are not alone and although you cannot ask someone else to walk for you, this path is walked by others, too. We may not wave a flag because this journey has no end, and the pathway cannot be poured with asphalt for a less-than-bumpy ride. This is a trek we must travel in whatever way we've entered it and trust the nature within to guide us through.
The law of conservation of mass concludes that matter is not created nor destroyed, only transformed. Einstein also said the same with energy. And this law rings true to us as well, our bodies change, our thinking changes, how we see the world changes, how we love ourselves changes, how we love our partner changes, how we vibrate and talk and eat and sleep and desire changes. Life is never the same. We are never the same, but do we want to continue being the same? All I can say is you deserve to heal and feel good about yourself no matter what brought you to walk this path. There are times I've asked myself how could something so insignificant to the world cause such a whirlwind of change within? I've concluded that the whirlwind of change has occurred inside of me, who was once the universe of the very beginning of the creation of that tiny speckle. It is now up to us to create a loving ripple in whatever way it needs to happen to change the world.
So, years have passed and after two losses and two full-term pregnancies my journey heading into motherhood has taught me many lessons, all of which have nothing to do with souls choosing other souls to be their mum and everything to do with me choosing me.
body
About the author
Reader insights
Be the first to share your insights about this piece.
Add your insights