Creating a Portal to the Past - Databasing the OG Collection
Peek behind the curtain into the process of making a valuable archival collection available to all as we embark to create a newly searchable system.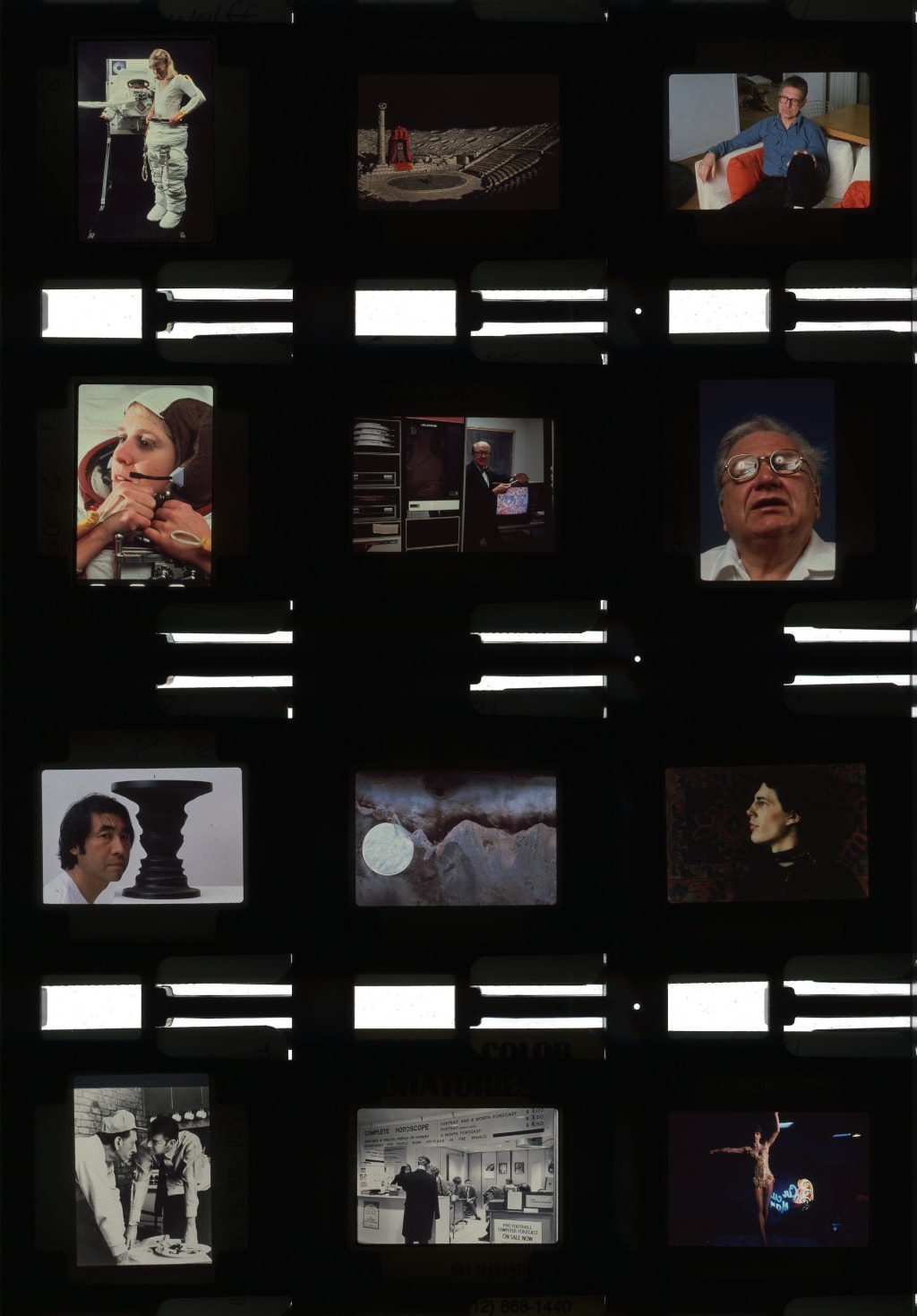 Omni Magazine photographs, The OG Collection.
Archivists work to make unpublished materials accessible. Through the archival process records become available for research, handwritten notes can be used as tools for learning, and concept sketches lead to artistic inspiration. Large organizations are able to pair these never-before-seen materials with their library catalog, using finding aids with search terms that allow users to discover collections alongside relevant titles, searching by keywords, year, and author.
What is possible when a catalog and collection are entirely externally searchable, not just by title but by content as well? This is the question the OG Collection seeks to answer, as the database and API we are building is meant to invite experts and new archival explorers alike, revitalizing legacy assets and inspiring new content. Keep an eye out as we develop this exciting new feature.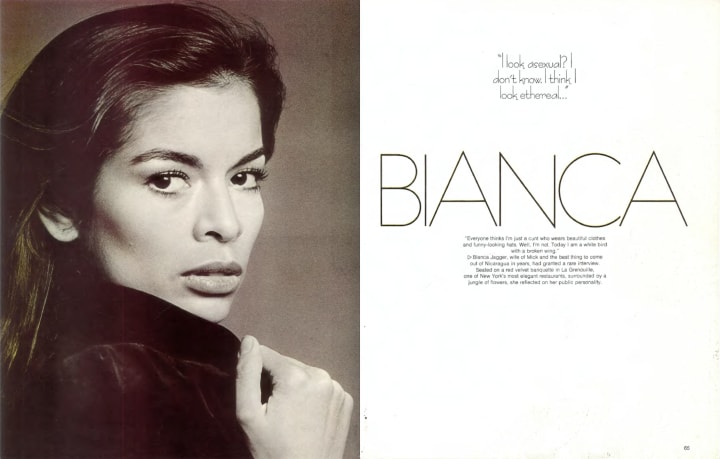 What content will appear, and how can it be accessed?
Upon completion, our unique portal will become the destination for exploring popular culture content and surfacing stories waiting to be uncovered.
Published materials, specifically rare issues of Penthouse, Omni, Viva, Forum, Longevity, and more, are digitized and processed using Optical Character Recognition (OCR), making the text searchable. Queries in these materials return not just the amount of instances of a word, or which issue they appeared in, but the scan of the page itself.
Searches will return, for example, each issue of Viva naming Bianca Jagger, allowing the user to quickly see her interviews, photo spreads, or "Tattler" updates in their original form. A researcher can quickly access all of Isaac Asimov's writing in Omni, as well as some surprise works of his that appeared in Penthouse.
The OG Collection will offer a bespoke catalog tailored to this specialized collection. Searches will be extensible, identifying terms across containers and formats. Search terms include subjects, years, formats, or collection-specific details. For example, users can search for 35mm photographs taken by Bob Guccione from December 1971 to February 1972, or for all sketches featuring dogs. A search for model "Lee Ann Lee" will return not just the original photographs from her photoshoot, but also the magazine they appeared in and her original release form.
The goal is for archival materials to be accessible to the same extent, once large scale digitization is completed. In the meantime, highly detailed inventories are included in the database, describing materials as well as their physical location. On-site professional scanning and photography makes these items digitally accessible as well, allowing a one stop shop for comparing rare vintage materials.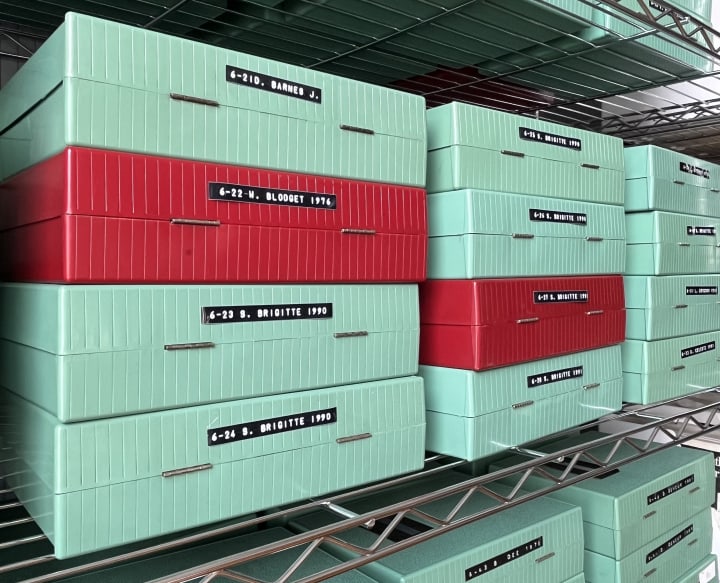 How can this process benefit various projects?
We at the OG Collection are passionate about shedding light on complicated history. While our own media projects aim to deeply engage with the story of the collection, we also seek to collaborate with creators across the many fields the collection touches on, from film photographers working with a vintage aesthetic to feminist academics studying anti-pornography movements.
Research - Pairing digitized issues of rare mass media materials with uncovered archival content creates new research opportunities. Library of Congress Subject Headings (LCSH), which connect materials to research topics, for the collection include science fiction, sex in popular culture, and women in mass media. A continued focus on evaluating 20th century popular culture to reveal how it shaped our culture today means continued relevance of this collection, which presents the unvarnished history of a complicated moment in mass media.
Inspiration - The original art and photography in the collection is made available to today's creators, allowing them access to a wealth of source material. This ranges from 1970s photographs on 35mm and 120mm film, to 19th century erotica, to Bob Guccione's hand drawn magazine mock ups. Artists can draw from materials significant to culture and counterculture digitally or in person.
Authenticity - The stories within the collection continue to be mined for new content, from Hulu's "Pam & Tommy" to the new podcast "Stiffed" on the history of Viva. Original materials provide authenticity for these stories and more, ensuring historical accuracy and atmospheric details for fiction placed in the context of Bob Guccione's 1970s, such as Amazon Studios' "Daisy Jones & the Six."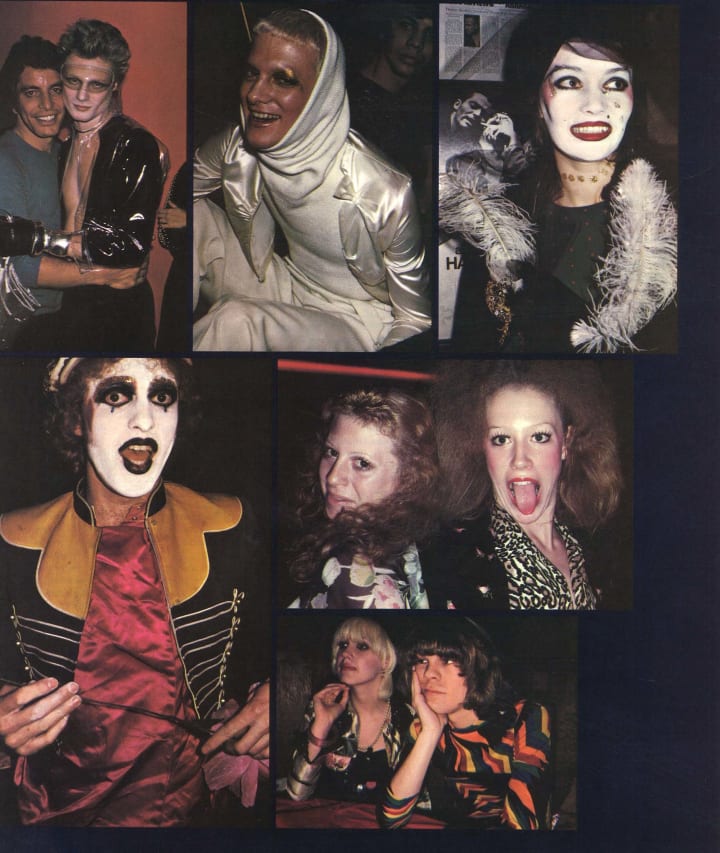 About the Creator
Exploring the most significant and hidden stories of the 20th century through iconic magazines and the titan of publishing behind them.
Check out our AI OG sandbox - https://vocal.media/authors/og-ai
Reader insights
Be the first to share your insights about this piece.
Add your insights