Constructing a Perfect Casual Outfit
#Fashion #Beauty #Tips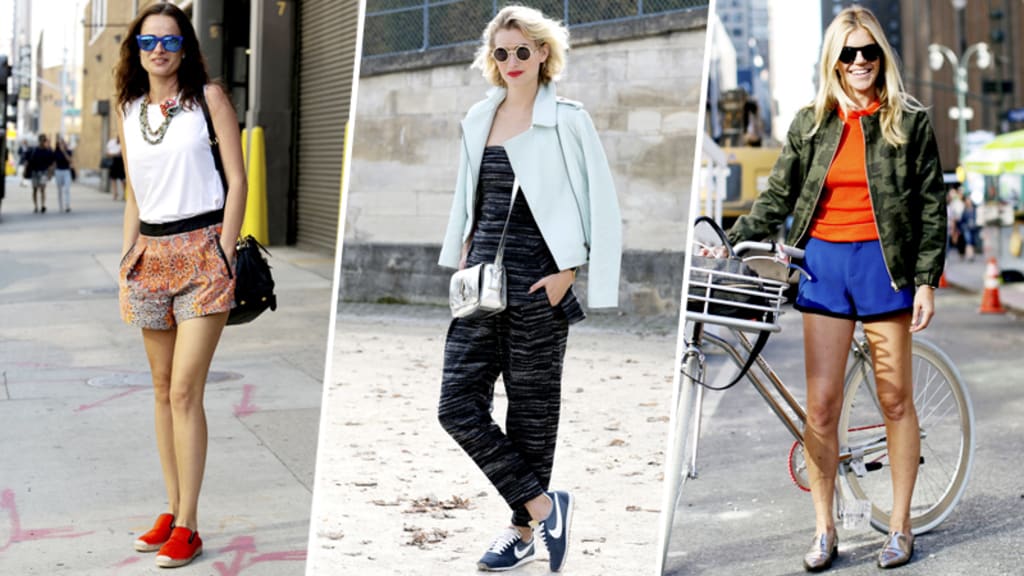 It's wonderful to get dolled up for occasions, events, and even just for everyday errands, but we all love the cozy, comfortable, and versatile feeling of wearing a casual outfit. There is something special in looking completely effortless and like you can take on the world no matter how relaxed your clothes are. For a lot of women, it is not only fun to play with different casual styles, but also very empowering, since it proves that you don't need to be glamorously dressed to be successful. So, let's see what are all the ways you can construct a casual outfit that will still make you feel like a star.
Mix & Match Fits
The number one rule of relaxed, effortless style is to never go to one extreme when it comes to the fit. On one hand, if you are wearing head-to-toe skin-tight clothes, you might feel uncomfortable and you certainly won't get the casual look; and if you dress only in loose, shapeless clothing, you risk looking like you've just got out of bed. Follow the 50/50 rule and balance your top and bottom by wearing tight jeans with an oversized sweater, or loose culottes with a fitted shirt on top. If you are wearing a one-piece, try layering: bodycon dresses with oversized women's jackets or a flowy jumpsuit with a wide waist belt can look absolutely amazing. If you stick to this simple rule, you are guaranteed to have a cool and casual look for any occasion.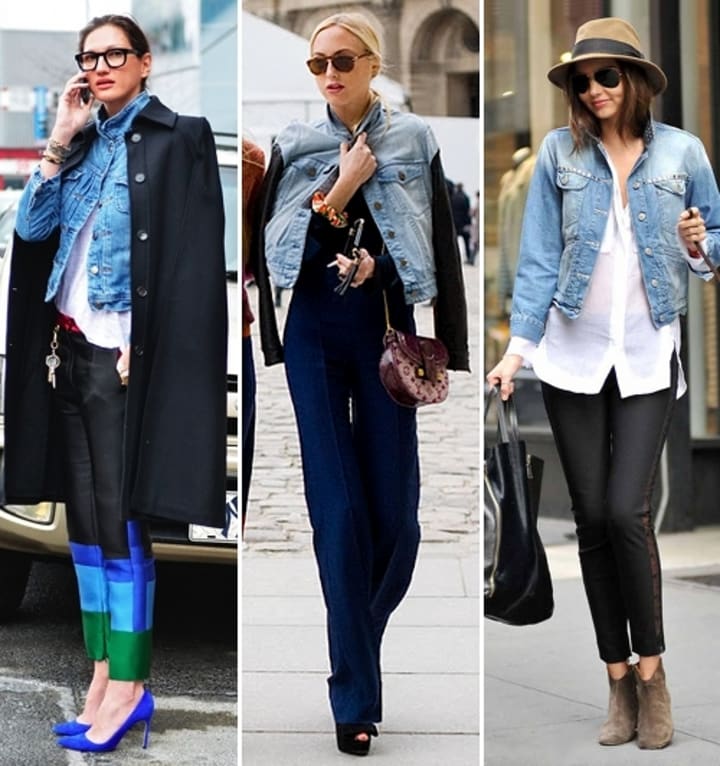 Get your glue guns ready.
There is nothing that says "casual" more than personal, DIY touches on items of clothing. Whether it's a patch that you have sewn onto a shirt, or a cap that you have bedazzled all by yourself — customizing your clothes by yourself will give them a rustic, homemade look that is sure to bring a casual vibe. The key here is not to take it too seriously: don't worry about it all being perfect. You can tie-dye some T-shirts or sew on a few patches to get started, and one day you might upgrade to making your own clothes from scratch! If you want something that is less permanent but just as fun, try pinning different badges and stickers on your clothes.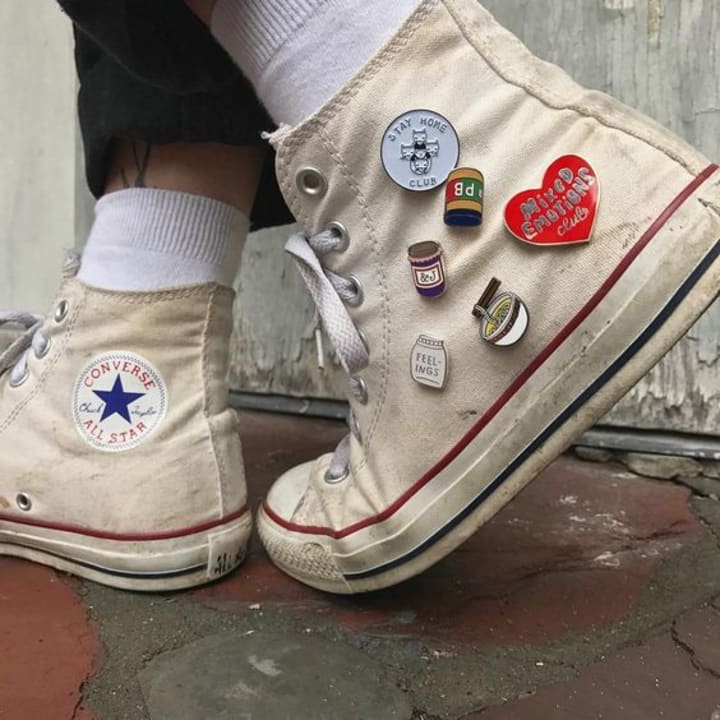 Dress it down.
A good casual outfit is often achieved by dressing down something that is originally considered elegant or dressy. While wearing a mini-dress on its own with some heels might be considered very classy, pairing it up with some colorful tights and an embroidered denim women's jacket will make it look chic and casual, perfect for running errands or even for school. A shirt that would be considered elegant and smart if worn with a pencil skirt and a blazer can look completely different if combined with a pair of washed-out, distressed jeans and a trench coat. Even simple things like switching up a clutch for a backpack and heels for a pair of Converse can completely transform your outfit, and it's a great way to transition your look from day to night if you don't have time to change.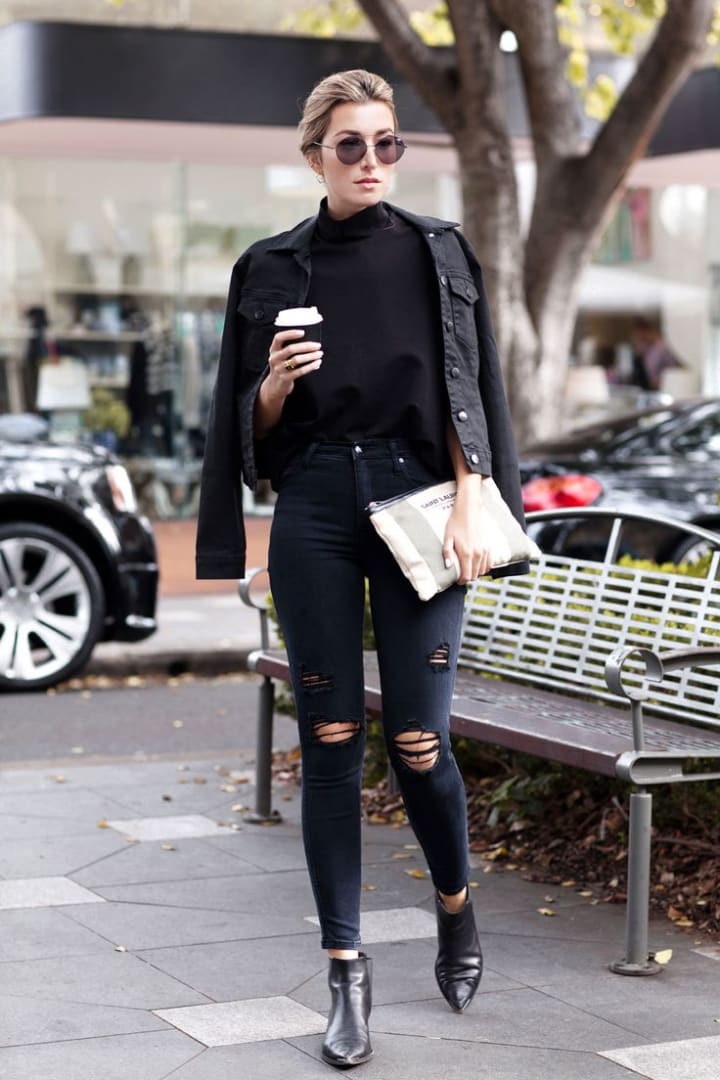 Pay attention to details.
In the end, all outfits are made or broken with the details we put on them. The accessories we choose have a big role to play, and many outfits are constructed around a single statement piece of jewelry. You can't go right or wrong with this, but depending on what you are going for you can think about the amount of jewelry, the material and the size. A necklace made out of large, wooden beads will give a whole different vibe to a little black dress than a sleek silver chain would. Also, pay attention to your shoes, bags, nails, and even your hairstyle.
Remember that everyone has their own definition of causal and that the most important part if how an outfit makes you feel and the message you are trying to send.