Caroline Flack – Domestic Abuser or Victim of Bullying?
Inquest into her death – will this reveal the truth?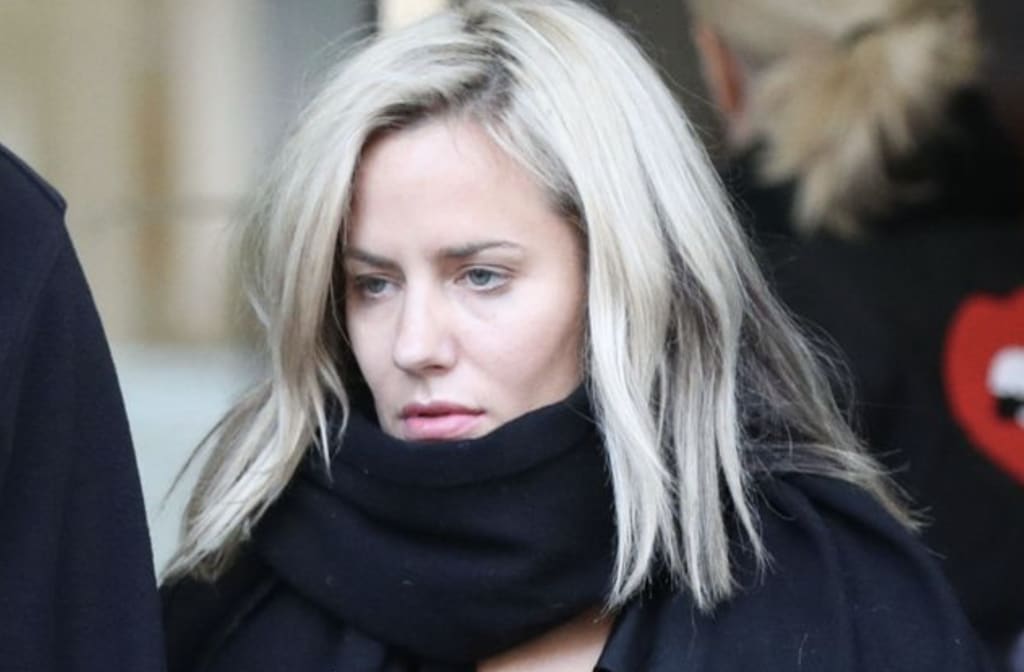 The inquest into the death of Caroline Flack, former host on ITV2's Love Island opened on 19th February after Caroline died the previous Saturday from apparent suicide by hanging. She was "found lying on her back" and did not respond to CPR by the police and paramedic so was pronounced dead at the scene. The inquest has now been adjourned until 5th August.
Caroline had stopped presenting the show after she was charged with assault by beating for attacking her partner Lewis Burton in December, where it is said that she hit him over the head with a lamp and had cuts to her own wrists, and was going to stand trial in March. In December Caroline pleaded not guilty when she appeared in court in December and Mr Burton said he did not support the prosecution. She was released on bail and was not allowed to contact Mr Burton before the trial.
Despite Mr Burton's decision not to press charges against her and the police lowering the risk level of Caroline re-offending to 'medium' meaning that she was unlikely to cause any harm unless there was a change in circumstances such as drug misuse or relationship breakdown, the Crown Prosecution Service decided to continue with the prosecution. The CPS could halt proceedings if the risk to the defendant's health of standing trial was higher than the public interest in the trail going ahead.
At the present time, there are very few domestic abuse convictions with many of the prosecutions being dropped, which is now becoming widely known to the public. Many women who have been victims of domestic abuse by their partners drop charges against him under duress or because they are very frightened of their abuser. Abusers can now be tried even without the testimony of the victim using evidence from the police such as bodycam footage taken at the time of the incident, known as 'evidence-led prosecution'.
Caroline's management company have openly criticised the CPS for their decision to continue with the trial, saying it was a 'show trial'. The thought of the jury being shown the bodycam footage that the police took on the night of the alleged incident has been said to have tormented the TV presented and she was horrified at the thought of the trial and that her mental health would be affected by the consequences. Caroline's friends said that she was feeling scared, isolated and that her life would be ruined forever if the distressing footage was made public and had been prescribed anti-depressants.
The Instagram post that Caroline wrote but didn't publish the day before she died was released by her family the day that the inquest started. The post says that the incident involving Lewis Burton was an accident even though she takes full responsibility for what happened and says she was having "some sort of emotional breakdown for a very long time" and that all the blood in the pictures was hers.
Domestic Abuse
When the police arrived at a home where domestic abuse has been reported, they can often be mistaken as to who the victim is and who the abuser. The man appears calm and the woman highly emotional. They take woman to be the abuser because of this emotion and the calm way that her partner can inform them of his version of events and manipulate the police.
Victims of domestic abuse can also use violence against their violent partner as a way of defending themselves. This violent resistance can be an instinctive response to an attack or a defence mechanism after they have been subjected to a prolonged violent episode. Sometimes this can lead to the victim actually killing their abuser if they can see no other way out of the situation as in Sally Challen's case where she killed her abusive husband with a hammer after many years of his coercive control. The courts finally pardoned her from the murder charge and released her in 2019 after years of campaigning by her sons.
Domestic abusers will use many tactics to abuse their victims; they will insult, undermine and humiliate them as well as using the psychological technique of gaslighting to manipulate them. This emotional and mental abuse can lead the victim becoming depressed, anxious and even suicidal. Figures show that one-in-eight of the suicide and suicide attempts in the UK by women are a result of domestic abuse.
The threat of suicide can be a tool used by domestic abusers to keep their control over their victim. They will threaten to kill themselves and even make attempts to kill themselves but will tell their victims that they have done this, blaming the victim, and then the victim will feel so bad that they will try to save their abuser. The threat of suicide will stop victims leaving their abuser.
Was Caroline Flack a domestic abuser? Was her boyfriend? Or was this just a drunken row that got out of hand and both were equally responsible?
The Media
Is the Media partly responsible for Caroline's suicide? The Media were quick to criticise her for her relationship with Harry Styles when he was 17 and she was 31 as well as with her partner, Lewis Burton who is 27 and her 40. If a man was dating a woman 13 or 14 years his junior it would be considered normal but for a woman to do so is seen as shocking and something she should be reviled for.
When she was arrested in December for the alleged assault on Mr Burton, the press proceeded to bring this up at every opportunity. The Daily Star's front page called her 'Caroline Smack' and the Sun published and then removed a story that mocked her assault case.
Caroline posted on Instagram on the Christmas Eve following the alleged assault 'this kind of scrutiny and speculation is a lot to take on for one person to take on their own',
Is this the fault of the press or is it the insatiable appetite of the general public for juicy scandals involving celebrities? Did this tip a vulnerable Caroline's fragile mental health over to such a point that she felt suicide was her only way out?
Fathers' Rights Groups
In December, following Caroline Flack's arrest for assaulting her boyfriends, J4F used her photoshopped image in their "Abuse Has No Gender" campaign. The image had a sign saying 'This is what a domestic abuser looks like. #abusehasnogender.' This before she was convicted.
Despite statistics showing that the majority of victims of domestic abuse are women and the majority of perpetrators are men, F4J want to show that Domestic Abuse is not a gender issue. This despite two women a week being killed by present or former partners in the UK alone. Many women have suffered at the hands of Fathers' Rights groups when they have been dragged through Family Courts by their abusers for contact or custody of the children with the help of these men.
After Caroline was targeted by F4J she reached out for support to Kerry Katona who had also been targeted by Fathers' Rights groups. She asked Kerry how she had dealt with F4J, describing them as 'horrible'. Kerry said she had told Caroline to 'show them how strong you are' and 'don't let the f***ers bring you down."
Matthew O'Connor of F4J, himself a convicted domestic abuser, posted defamatory remarks about Kerry Katona accusing her of 'killing her late husband'. How many women has he bullied until they have been on the brink of suicide or actually taken their own lives?
We may never know why Caroline Flack took her own life. Was she the abuser that the CPS and F4J would have us believe? Was she a vulnerable woman who was tipped over the edge by the media and the way she was treated over the alleged abuse?
Whatever the reason, hopefully we can learn something from this tragedy and other women can be helped before it is too late for them.
celebrities
About the author
I am passionate about writing! Passionate about animals, especially horses, passionate about women's and children's rights!
Reader insights
Be the first to share your insights about this piece.
Add your insights