Black Women Need Peace
End The Stigma That Black Women Are Always Strong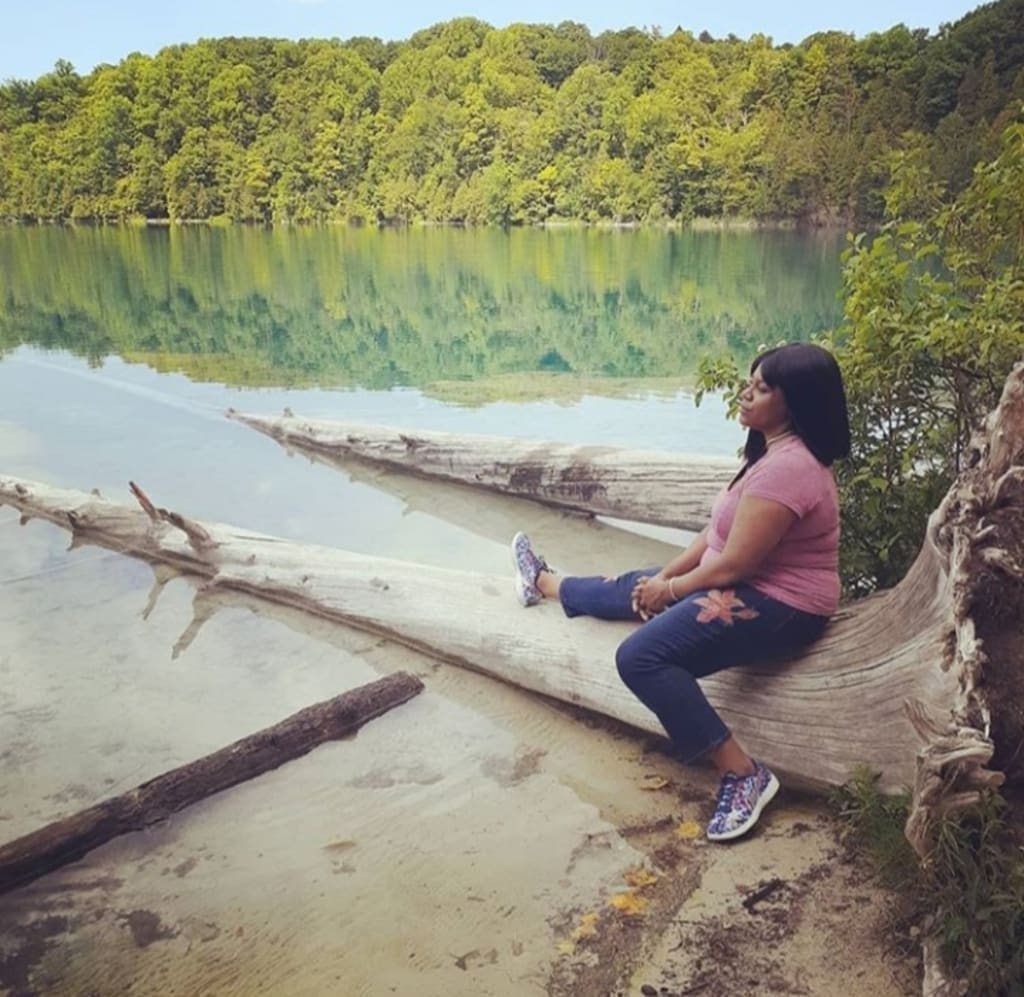 Tammy Reese - Vocal Creator- ( Photo Credit LaKisa Renee)
We as Black Women have so much to deal with. Our children, significant others, parents, bills, pets, plants, house chores, work duties and so much more all need constant attention. It's life right? Yes, but we often too many times forget we need attention too! We may have the best support system in our siblings, parents, friends, co workers, and significant others. Our tribe may check on us every day. Yet we sometimes forget we must check on our selves. We have to make sure we take the time out of each day to see how are we feeling physically , mentally , spiritually , and financially. Kings lead and Queens stand beside, or behind our Kings, but Sis let's face it... it's us with the drive to handle it all and a lot of us do handle it all alone. If you are a single parent or if you have someone you are spending your life with it's us Queens that have a heavy weight on our shoulders because we know our men are so targeted, so oppressed that we try to take so much pressure off of them so they can lead and live peaceful lives as possible. This doesn't take away our happiness and peace we love to cater to our men and uplift them daily . Our Kings hold the household down, often are the major breadwinners, and decision makers. But still we be knowing what needs to be done and we get it done right ? We are so stereotyped to be strong at all times and never publicly show our emotions when sad or angry . It's levels of course to expressing any emotion, still we need to break the cycle and end the stigma and release what is in our souls, hearts and minds. Holding raw emotions in is not good for our mental health. If you are stressed , worried , or depressed Sis express that. Don't be ashamed , you know why? Because everyone on the planet felt those exact same feelings before. We are just the ones judged when we express it. I am so tired of us being looked at as angry black women when someone insults us and we check them on it. No we are not angry black women, we are black women who happens to get angry sometimes just like everyone else.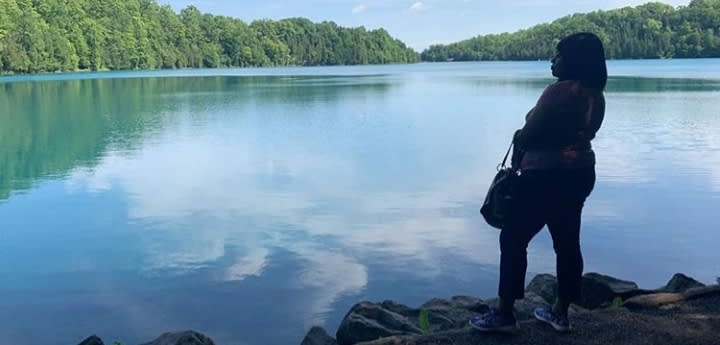 These photos taken by LaKisa Renee of LaKisa Renee Entertainment captures one of the favorite things I like to do when I am feeling down and out. Nature days. I love to walk along nature and water. I am a Scorpio we are water signs so that was a given, but becoming one with nature, bodies of water and the Universe for me is a technique I've mastered to handle anxiety and depression. Yes I am a black women diagnosed with mental health issues. I am a 2018 40 Under Forty award honoree, a 2019 WCNY Makers: Women Who Make America Award Honoree I was awarded on International Women's Day at the Women's Rights National Historical Park. The only black woman honored that year. I've covered some of the most prestigious entertainment industry events as an independent press member. Over 20 years experience in theater, media and film, but yes I have Depression and Anxiety. Some of us are ashamed or scared to admit that. It's totally fine to keep those types of things to yourself. I don't wear it as a badge of honor or anything, but for me speaking about it on tv, in front of 100s of people at our city hall atrium and even writing about it in a book was such a release. I felt I finally could walk in my truth speaking out about my obstacles and triumphs after the diagnosis. My purpose, destiny, victories and journey is for me. If I can uplift and inspire anyone through my story that is still being written Sis I am going to do it. Some days are better than others, but I work hard to push through especially after losing my beloved Mother this January who I was extremely close to. Besides nature, other things I do to conquer and strive for great mental health is spend time with family and friends, writing, creating , meeting new positive and inspirational people. Study my craft, listen to music and watch movies. Lastly but not lease expressing myself through my spiritual practices.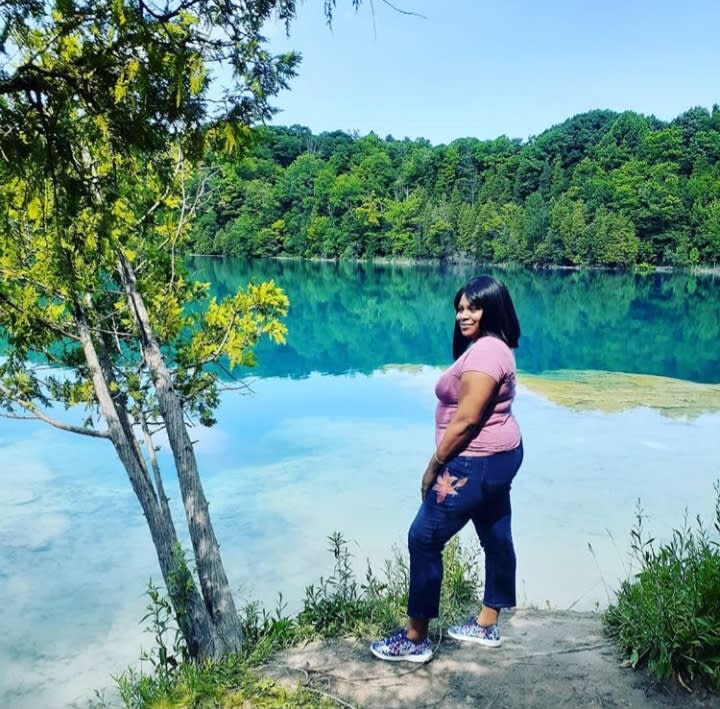 Black Queens it's our time to rise, to shine, to support each other more than ever. To love on each other more than ever. This year has brought great shocks, heartbreaks, pains and setbacks for many of us. There is no where else to go but up. After this storm of the pandemic we will speak in existence that our back to near normal revolves around joy , luck , happiness, peace and great health. We deserve it. Many times we are overlooked, underrepresented, and taken for granted. We can change the narrative as we continue to fight for all black lives, we are included in that journey. It starts with loving ourselves with every ounce of our energy. Let the universe guide your heart to everything you desire. It's ok to take breaks, it's ok to start over, to end relationships, end friendships or leave business endeavors. It's ok to speak your mind and not let anyone tell you what your life should be. Clear your head when you need to . Find the things you love to do that helps you get back into a better head space when you drift away. Just like we smile, laugh and experience amazing days remember when you cry , or get mad. You are human and you still are a Queen who is a work in progress. We always readjust our crowns and push through . Reach out to trusted or professional help when needed. Trust the process. Black women we need peace. I am routing for us !