Black Men Are So In Shape
They are more than male
Sometimes we see discrimination and prejudice against Black people as a unique problem that affects all types of Black people equally, regardless of their gender, origin, sexual orientation, marital status, mental and physical health conditions, social and/or economic status, age, size, skin tone, etc.
However, the experience of each Black person is different than the others because of many other factors combine with the color of their skin.
It seems that most people, even within the Black community, don't even realize how stereotypes affect Black men both mentally and physically.
Whereas the discriminations against Black women have been pointed out ever since the Black movements started to gain traction, for instance Malcom X acknowledged the fact that Black women are the most unprotected group in America; the stereotypes used to discriminate Black men have been hidden behind characteristics that most other men would like to be identified with, in a way that it has become very difficult to see the link between these expected patterns and discrimination.
As I demonstrated in a recent article, Black women are still treated very badly, and they are among the most undervalued groups in most countries.
Nevertheless, while I was thinking during this week, I realized that Black men are also experiencing some types of prejudices specific to their condition as Black men.
These are generally used to reduce their humanity or/and fetichize their masculinity.
Let's have a look at the most common Black men stereotypes
1) Black men are physically more dangerous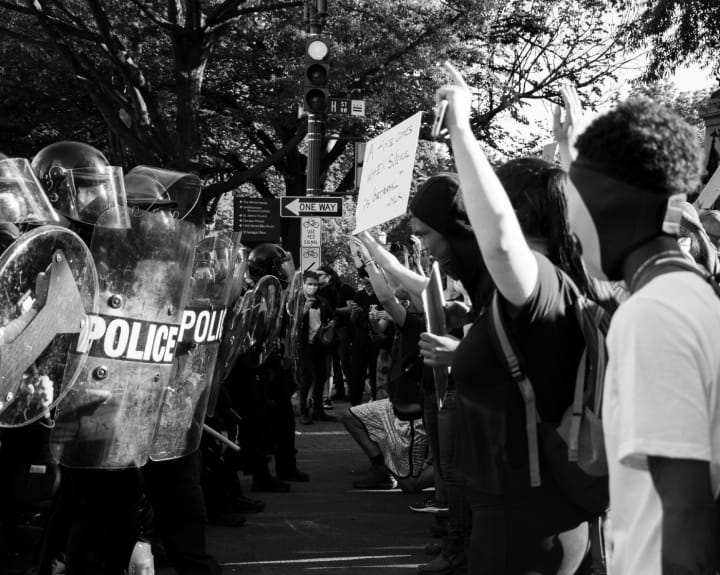 It is no surprise that, when it comes to police brutality, Black men are the most affected group. A study states that "Black men are 2.5 times more likely than white men to be killed by police during their lifetime".
Another report goes even deeper and shows that unarmed Black men are more likely to be shot and even killed by police than all other groups. Besides, most of these officers justify their overreaction by referring to the physical size of the Black man who has been shot, though the size and weight of Black men are generally overvalued due to racial bias.
The super strong Black men stereotype started very long ago, when Black slaves were considered physically resistant and, as a result, capable of enduring the cruelty of this system. And this stereotype has been reinforced because some racial scientists unsuccessfully tried to demonstrate the biological superiority of white people and the inhumanness of Black people, considered as a creature ranked somewhere between the "Greeks" and the chimpanzees.
This kind of descriptions was applied for both Black women and Black men, but it is socially manifested in quite different aspects for each of them: the Black women are not feminine enough (though highly sexualized) and the Black men are too masculine.
If men are generally portrayed as more cruel and violent than the other genders, Black men are seen as the most violent among the male population. Why? Well, it is an intersectional stereotype, because regardless of their gender, Black people are often seen as resistant, strong, and even brutal. When you are both Black and men you probably match the worst cases of violence in people's mind.
As a stereotyped figure of resistance and resilience, Black people issues don't attract that much empathy as it should.
Therefore, the problems that might be resolved since the very beginning ended up being transformed into uncured wound and spiral of violence, both from external forces and internal conflicts, within Black communities as well as Black predominated countries.
The outstanding physical strength and size goes on into creating other stereotypes that overvalue Black men potentiality in several fields, including sports, sex, fight, etc., but restrain them from excelling in other activities as they are generally exclusively seen, judged, and rewarded for their physical performance.
2) The absent Black father
As explained in this article, many things that happen to the Black community is put on Black men. It is not because they are too strict with their children, neither because they are too permissive, but because of the so-called absent Black father phenomenon.
The absent Black father trope is an expression that is used to describe the fact that many Black fathers don't live with their children and may even don't take their responsibility as dads.
Most people who see the absence of Black fathers as a cause of poverty within the Black community point out the fact that their families are dislocated, and this affects their child performance.
For me, and also for other authors like Josh Levs, many times Black men are absent in their family against their own will, whether because they are dead, imprisoned, or because they are economically or mentally uncapable of taking their responsibility.
Besides, there are many other factors that prove wrong the idea that Black fathers don't take care of their children. It seems that many preconceived ideas about Black families confuse both weddings with family, and kids out of wedlock with fatherless kids.
Given that Black families are much more inclined to have kids without being married or before their marriage, these kids are then considered as fatherless when in fact many of those fathers are present in their children's life or are even living with their family.
I was born and raised in a Black family myself, and I saw how my father took care of us. He used to cook for us, bathe us, play with us and, surprisingly, he even did my kinky hair at least twice. I have no reference in my head for this absent Black father. I don't mean this doesn't exist, but don't generalize it as a pattern which characterizes an overall community, instead let's think a bit about our women and children left alone.
Left alone because the father has been killed.
Left alone because the father is in jail.
Left alone because they are Black. Well, sometimes mothers and children are left alone only because they are Black.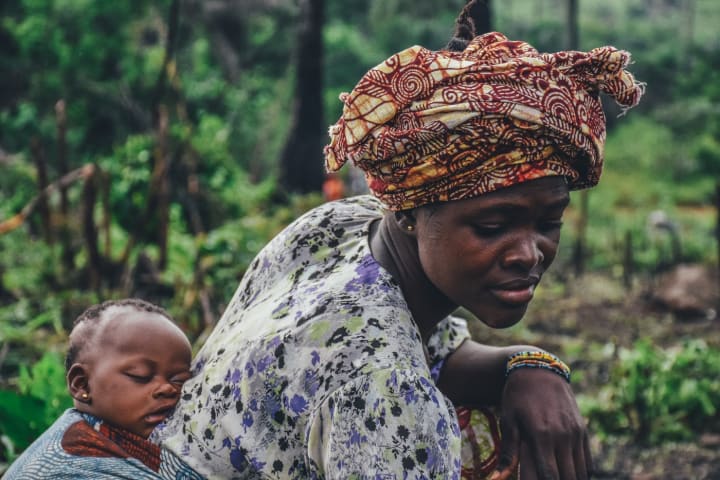 How many White fathers have impregnated Black women and gone away? We don't know the numbers for this very (and many times, normalized) phenomenon. How many Black men also went away because the woman is Black, or too Black? Probably we know more about this, but I am still wondering why it happens so often.
I dare expect answers like these:
Maybe the Black woman could be a mother, but she is too Black to be a wife. Maybe she can hook up, but she is too Black to be the mother of my child. Maybe she is good to me, but she is not that cute.
I start to reflect on my own experiences and realize that the absent father trope has never been exclusively about Black men, maybe it has always been about the fear to put another Black folk on this earth, the fear to be associated with a Black woman, the lack of respect toward Black women, the angry Black woman, the strong Black woman stereotype, the Jezebel and, more than anything, the slave Black woman. Maybe we should also analyze the absent Black father through the lenses of colonialism and try to erase the word Black sometimes and use instead: the absent father in Black families.
gender roles
About the author
This is me, Marie. A writer in becoming!
For now, I am a translator and content creator.
See more about me on Instagram (@mariecadettepierre) and twitter (@cadettelouis).
Buy me a coffee by signing up to Vocal+ through this link.
Reader insights
Outstanding
Excellent work. Looking forward to reading more!
Top insights
Easy to read and follow

Well-structured & engaging content

Expert insights and opinions

Arguments were carefully researched and presented

Heartfelt and relatable

The story invoked strong personal emotions
Add your insights