Beauty, Judgement and Me
Beauty lies within you and not in the eyes of beholders!!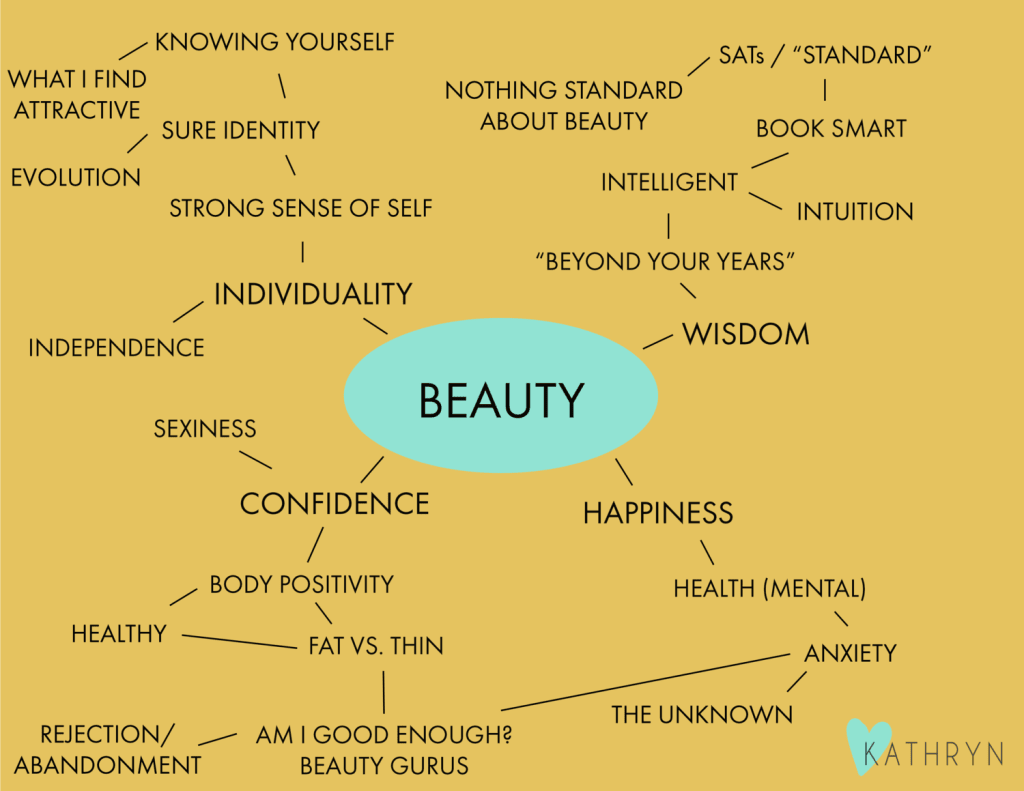 Image from fashionablyfrank.com
What comes to your mind when you first hear the word "BEAUTY?" When I think of beauty, I think of all the limited capabilities of our society to decide what looks more appealing to them. Beauty is of course a very subjective idea because it varies how you as a viewer want to perceive it. However, we have made our understanding so limited that whenever people or places don't meet the criteria that we have set about them in our mind, we view them as being ugly. Well, let's not call it ugly because ugly kind of sounds rude right? So, in order to make our limited visualization and acceptance not sound so rude, let's call the things that do not meet these criteria as Not Beautiful…. or beautiful but…. or "Would have been beautiful if……... and so on.
From a young age I was made to realize that I was not pretty enough. Of Course, you would think who is that person who would say something like that to a kid. One thing to notice is most of the times action speaks louder than the word itself. As a kid, I didn't know what it meant to be beautiful. Everything and everyone looked beautiful to me. Little did I know, not everyone thinks of beauty and sees it in the same way as I do. "You would have been pretty if there were no moles all over your face", "You would have been pretty if your facial structure was not squared as it is now." I have heard these two sentences more than anything during my middle and high school years. I have come to a point now, where I don't care about others' opinions unless my behavior is hurting their feelings. I surely wasn't like this especially during my teenage years. I would always crave validation from people around me, mainly my friends. I wanted to be called pretty and wanted to fit in with my friends. I wanted boys to have a crush on me like they had for other girls. I had a hard time fitting in because I didn't fit among the "pretty girls' gang" or the "cool girls' gang" and what not. Every time I tried being friends with someone, after a few talks they would always say something like "Can I count the moles on your face? It seems like there are more than fifty?" These questions would hurt my already self-conscious feelings.
Once when I was in 8th grade my teacher came to convince me to allow him to take my friend (let's call my other friend "X") for a district level speech competition. He said "There's no doubt that you give good speeches and I should be taking you to represent our school at district level competition. However, I want to take "X" because she is very beautiful, and you know audiences are more likely to focus on the speaker's face rather than listen to what the speakers are talking about." Oh boy, that did hurt me a lot!! How would you have felt when someone comes to you and makes you realize that even though you have the potential to do something, you simply can't because you don't fit in their understanding of beauty. This event took place when I was in 8th grade and currently I am a senior pursuing my bachelor's degree in Microbiology and Genetics. My teacher probably doesn't remember what he said to me, but that day and everything he said is still crystal clear to me. To those wondering what happened to "X" in district level speech competition, she didn't win. Looks like audience cared more about what she said rather than looking at her face, huh that's pretty strange, right? These things affected me so much that whenever I looked at the mirror, the only things I could notice were the moles on my face and my squared facial structure. I wanted to get rid of my moles so badly and I remember asking my parents if they thought my face was weird and if my moles were ugly? My parents told me I was exactly what they dreamt of how their daughter would be when my mom was pregnant with me. They saw me as the most beautiful girl in the entire universe and like any other teenager I thought they were just saying so to make me feel better. But when my dad said, "Nani (which means daughter in Nepali) always remember there is nothing more beautiful than being knowledgeable and every time if someone makes you feel less worthy, grab a book and start absorbing the power of those words." That sounds kind of vague, right? That's what I thought too, but his little advice impacted me so much that every time I felt hurt by the actions of people around me, I would just write about it or read a novel. Reading slowly became a habit and now in my free time you would always find me reading novels or just writing down my feelings as I am doing right now. It helped me so much in the sense that I would rather be reading a book instead of to focusing on what people would think about me
You might wonder how I feel about myself now. I feel amazing about myself and I love my moles because they are part of me. My square facial structure is what makes me stand out among the group of people. Obviously accepting myself was the greatest challenge of my life but it wouldn't have been possible without those hurtful comments in the past. It may sound ridiculous, but I am thankful for all those events that made me realize I wasn't a fit to be considered "Beautiful". It wouldn't have been possible without all the amazing people who chose to see me for who I am and not for how I look. And if you are wondering, I just counted my moles and turns out there are only seventeen moles on my face. My middle school friend wherever you are, I am sorry to say but you were terrible at guessing.