Beach Bag Essentials for a Stress-Free Girls Trip
Hitting the sun, sea, and surf will be way easier thanks to this guide on beach bag essentials.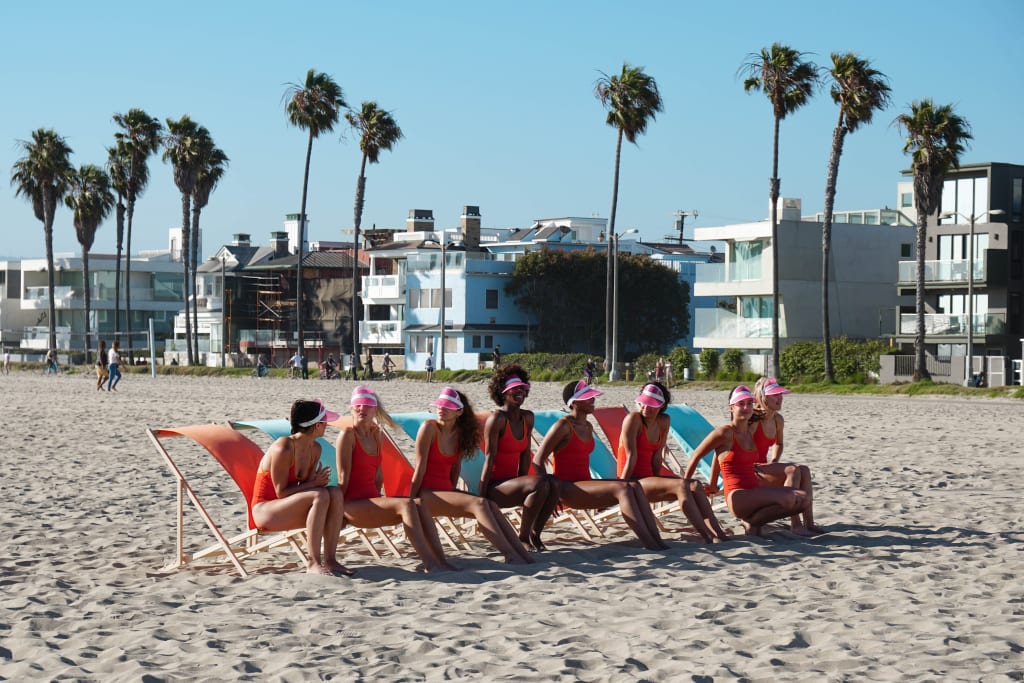 Summer is here, and that means it's time to go to the beach. Everyone loves that wonderful ocean smell, the way the sand feels between your toes, and the warm sun-kissed glow a day at the beach gives your skin. Beach-going is glamorous, fun, and a perennially summer thing to do. I mean, who doesn't love sipping drinks near the sea?
Packing a good beach bag, though, can easily make or break your time at the shore. A good beach bag will make your day way easier and enjoyable. A bad one? Well, it can cause some serious issues with the way that you get from place to place without a serious mess.
Girls have needs guys don't always have, and companies like INTIMINA have started to step up to the plate. This checklist will make sure that you will have a beach bag that will come in handy, no matter what the summertime flow is looking like.
Swimsuit Options
No matter who you are, the most basic item you'll want to pack in your beach bag is your swimsuit. But having just one usually won't cut it. By bringing a few swimsuit options in your beach bag, you won't feel stuck when one of the girls recommends you go to the nearest beach bar, or if you're feeling bloated and want to be comfortable. No matter what situation arises, by packing at least one sexy bikini and one more practical suit, you'll be prepared.
Oh, and bring a reusable bag so that you can carry a wet swimsuit back home without soaking your bag!
A Menstrual Cup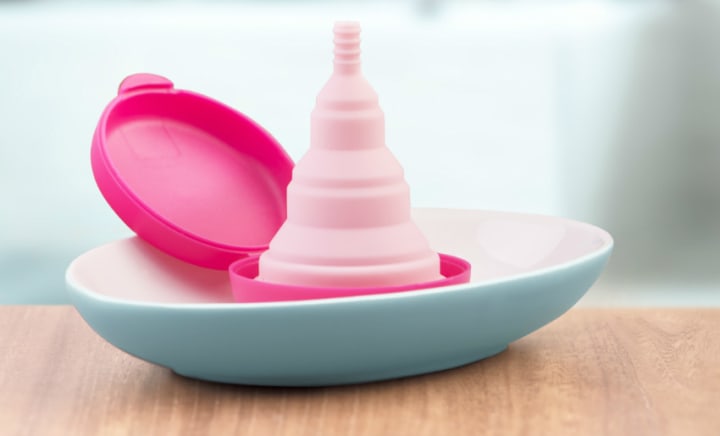 Girls, you never know when Aunt Flo might want to take an early visit and carrying tampons or maxi pads isn't exactly convenient either given the beach setting. Even if you're don't have your period right now right now, it's a good idea to carry a menstrual cup that is easy to use, easy to clean, and will catch all the mess before it hits your swimsuit.
INTIMINA makes a really good travel menstrual cup for your "just in case" moments. Their Lily Cup Compact, for example, comes with a travel case and also is collapsible. It's a great choice for people who want to keep their beach bag essentials to a minimum and want to keep their menstrual products discreet.
A Change of Clothes
Along with a bathing suit (or suits), you should also count at least one change of clothes among your beach bag essentials. After all, there will be times when you will want to be dry and just take a walk around the boardwalk with your friends without feeling uncomfortable in your wet suit.
A good pair of shorts and a cute top will work. If you want to make sure you stay stylish during the night, adding a couple of accessories or packing a second outfit would be wise.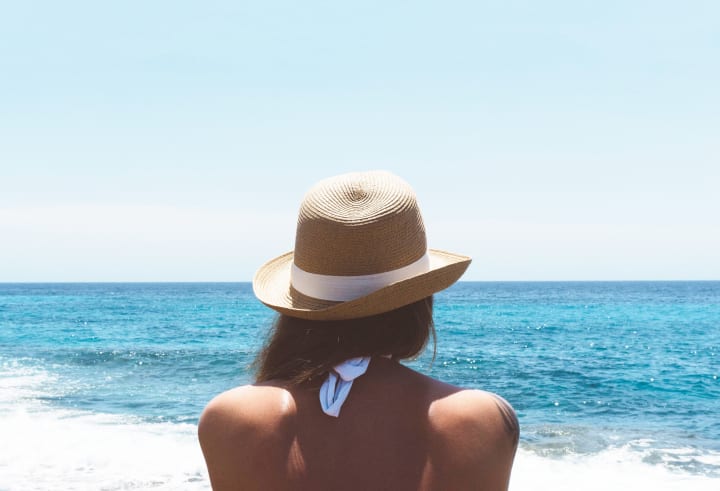 Sunscreen
You should never, ever underestimate the amount of damage sun can do to your skin. A single sunburn can increase your chances of skin cancer and seriously contribute to premature aging. So, you need to stay safe.
Even if you are trying to work on a tan, you need to pack sunscreen as part of your beach bag essentials. Broad-spectrum SPF 30 is generally the best way to go, and if you intend on swimming, make sure that you also find a waterproof formula.
Your Summer Fling's #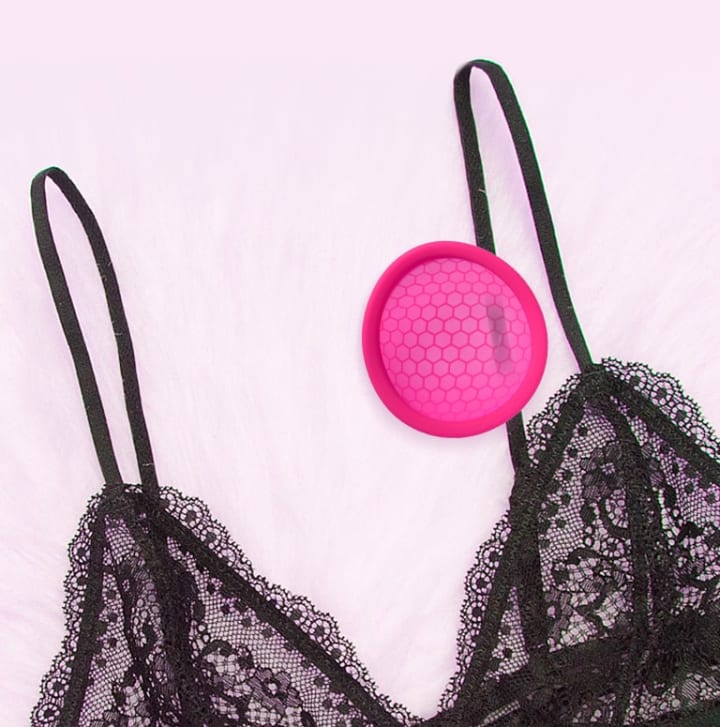 No girl's trip beach vacation is complete without a weekend fling! If you're going to some old stomping grounds, keep your past fling's number on hand for when you're ready for a nightcap. If you're trying out somewhere new, dating apps allow you to search the area you are currently in for any potential cuties. Or maybe, just maybe, you'll do things the old fashion way and meet someone in person at the bar or club the girls hit up (scandal!).
Either way, it's best to always be prepared. Always carry protection, and if you happen to be on your period and still want to fool around, pack an INTIMINA Ziggy Cup. This cup comes with the added perks of being designed for mess-free period sex.
Cash
Most beaches will have nearby food stands and drink stands ready to serve up tasty treats, so why not indulge a little? Having cash on hand is always a smart idea, whether you're headed to the beach or the club. You might as well keep some in your wallet just in case you see something you want to buy.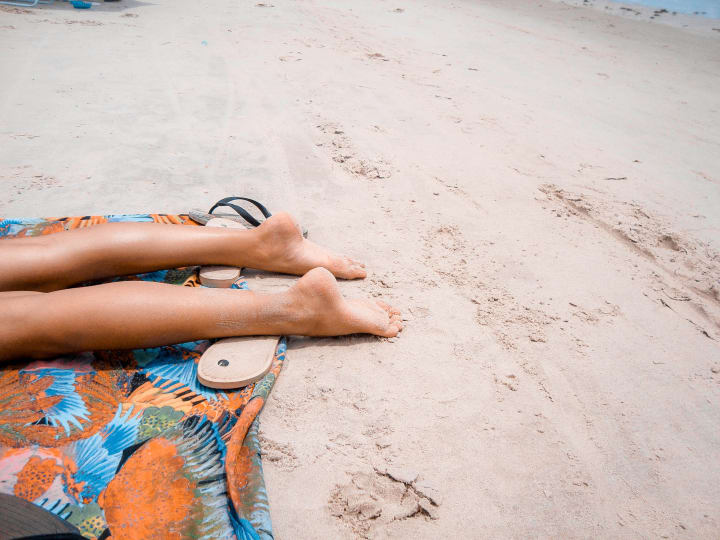 A Sand-Proof Zipper Bag
At the beach, it's oh, so easy to forget your car keys, credit cards, wallet, and cash at your little "camp" setup. Getting sand in your wallet is a major pain, and if you have an electric starter to your car, moisture can quickly become a serious problem when it's time to go home.
A waterproof (and therefore sandproof) zipper bag can help avoid items getting lost in the sand as well as damage to your personal belongings. It's a good thing to have on hand, especially if you keep it tucked away in your bag during your surf and sand time.
Beach Toys
Beach toys and accessories are not necessary, but they definitely act as beach bag essentials if you are the type of person who loves to play sports or listen to music while you chill with your friends. What "toys" you bring all depends on your personality.
Beach balls, volleyballs, hula hoops, and beach radios are all great options. Of course, what you choose to bring is all up to you. The beach is what you make of it. After all, isn't what makes the beach so great?