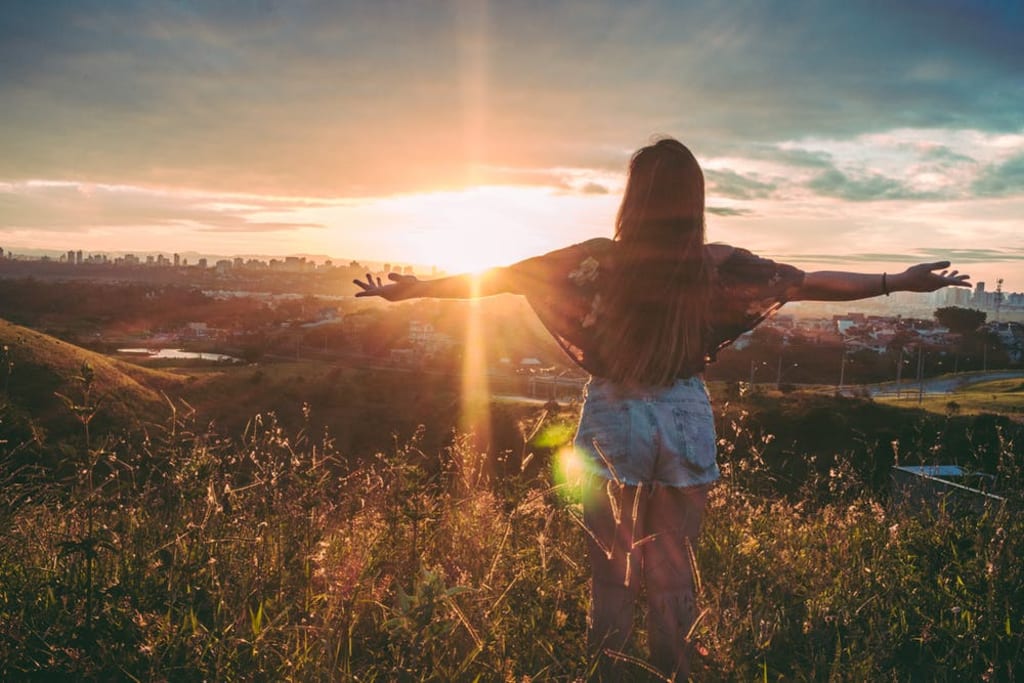 Today while walking through a crosswalk a car decided to get right next to me as if I was taking to long to cross the street. We exchanged some quick words however the words that came out of his mouth as I proceeded to walk were " Okay Move Fatty". It was right there... It was those quick words that took me right back to the negative space and all the pain I already deal with having body dysmorphia. I tried to laugh it off but as most of us know... words cut deep! To be honest I have never been publically ashamed like that before. I felt so uncomfortable even with my own man with me that I started to talk about these plants I wanted just to clear some of the awkwardness. The problem wasn't with him... the problem was I became so uncomfortable in my own skin. I have always struggled with holding EVERYTHING in, I am usually the type to suffer in silence but NOT this time.
Your weight does not define your worth
I allowed this random stranger to have so much control over my own mental health. My first thought was its 2020 and people are still " Fat" shaming?!? and second I didn't know who to be more upset with... this stranger for calling me fat or myself for giving him the power to affect me?? My whole life I have dealt with being called too skinny or overweight I have been on both spectrums in life. Come On! I am 5 '3 at most... Yes, I do carry my weight wonky but I am still learning to love the skin I am in! I am working on myself nonstop and honestly I am so proud that I took time to really process how I would let those words affect my life. Instead of automatically filing it under triggering I decided to let it fuel my passion. I told myself that it had that happen for a reason... I mean how else will we know we are truly growing and our new life steps are working unless put to the test!
I CONQUERED IT!! My life living with body dysmorphia has been tough I have struggled with eating disorders, PTSD and at most points, I just hated myself no matter the size I was. Unfortunately like those still left in the world that think they can judge or comment on anyone's appearance or their life I simply deem uneducated. They don't know how someone is struggling within especially during this quarantine time. WORDS HURT! there is still a sting and still, a scar that gets left behind. Honestly, if this was said to me even a few weeks go I am not sure how I would have handled it but as for now I'm sitting with my bag of hot fries moving on with my life. I know my struggles and I know the steps I am taking to get to where I want to be in life and no one can tell me otherwise!
Sexy is a mindset, not a waist size
Please know YOU ARE SO BEAUTIFUL no matter your size as long as you are healthy and feel good. Never let anyone steal your joy or mess with your mental health. Your life is way too precious! If you or someone you know are struggling with body dysmorphia or any mental health issues please visit the links down below to find out how you can get the help you deserve! I will be making a separate blog posting that will have a bunch more resources for a collective of mental health disorders. Also feel free to contact me here and I would love to be any type of support system you may need.