American Woman as Wage Earner
Truth About American Women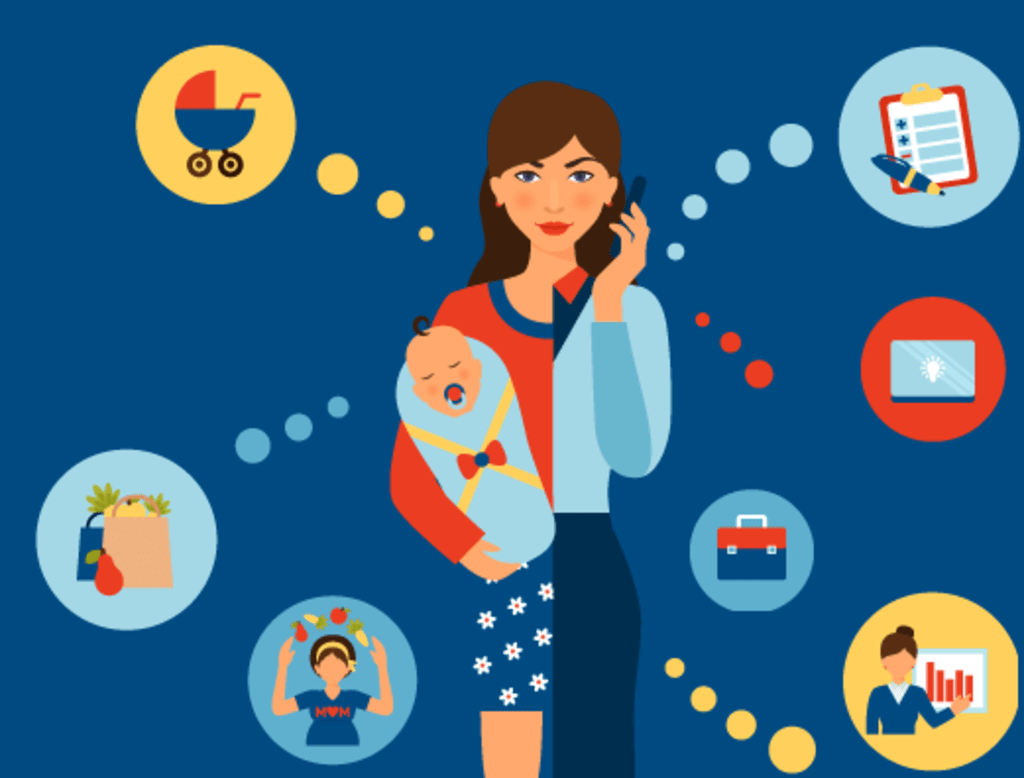 The test for whether or not you can hold a job should not be the arrangement of your chromosomes. ~Bella Abzug
The U.S. Department of Labor reports that women made up 46 percent of the workforce in 2006. 60 percent of America's women were employed either full time (75 percent of working women) or part-time (25 percent). Of 136.5 million women in the labor force, over 30 million of them (22 percent) are employed within the service industry (kitchen work, food prep, waitresses, maids, janitors, etc). It is projected that women will account for 51 percent of the "total labor force growth" between 2004 and 2014. According to the Institute for Women's Policy Research, in 2006, women were earning an average of 80.6 cents for every dollar her male counterpart brought home. In middle school, when the teacher asked what we wanted to be, I didn't hear one little girl say she dreamt of a career in the service industry.
What did you want to do when you were a little girl? Something like the veterinarian or president, I'm sure. But right now you are staring at your computer. It's cold, you wish the cat would come back upstairs. Against your better judgment, you have developed and maintained the onerous habit of perusing women's magazines. You indulge yourself in grocery store checkout lines, your mother's bathroom, and the doctor's office. You bring them home and tick over how ridiculous it all is. Who spends that much money on sweaters? Your laptop isn't doing enough to keep your attention and you end up reading last month's Cosmo. The American woman is a rare bird. She clips through life in three-inch heels, but is ready every weekend to take off on a quick snowboarding adventure or a hike through the nearest national park. She has a full-time career, but manages to keep her whites Clorox white. The American woman knows not only her Australian Sauvignon Blancs, but her domestic dish detergents. She is easy to get a hold of since she has her blackberry/iPhone/PDA, but is never too busy for her family. The American woman drives a sporty SUV but is environmentally conscious. Her house is Martha Stuart chic but lived in, Windex clean but chemical free. Most likely she recycles all of those plastic containers that her McDonalds salads come in. Blech, who reads this drivel?
The idea that a kitchen may not be complete without the newest toaster-microwave-Cuisinart-baking dish is an oddly intriguing one. Why don't your tea towels match? Where were you when they announced that brown was the new black? I am still receiving the message loud and clear—a woman's place is in the home. I don't see these ads in GQ, Maxim, or Esquire. I have not once picked up an issue of Men's Fitness and flipped to an ad for dish soap or prams. I will note that this cannot be said for women's fitness magazines such as Shape, Lifestyles, or Self.
I mentioned before that there weren't any young women in my middle school who professed a desire to work crappy, low paying jobs. By the same token, not one little girl said she wanted to be a mother when she grew up. Back in sixth grade, you all had big things you were doing with your lives. But, assuming you aren't for the extinction of the human race, some of you have to end up having children. The fact is, many of you end up having several. Which means you end up caring about what they eat, how they do in school, what they wear, who they play with, and so on. Maybe you can't help but feel like the home is your responsibility.
About Author:
I am Matthew Evans and I want to show people how beautiful and interesting our planet is. I am a business coach, zodiac casino reviews writer and blogger. In addition, I really like to read new information about psychology. I started to learn psychology and relationship problems when I was 18-years-old. I hope that my knowledge will help me understand people and make their lives better.