A Century of Corruption
There has always been abuse in Hollywood.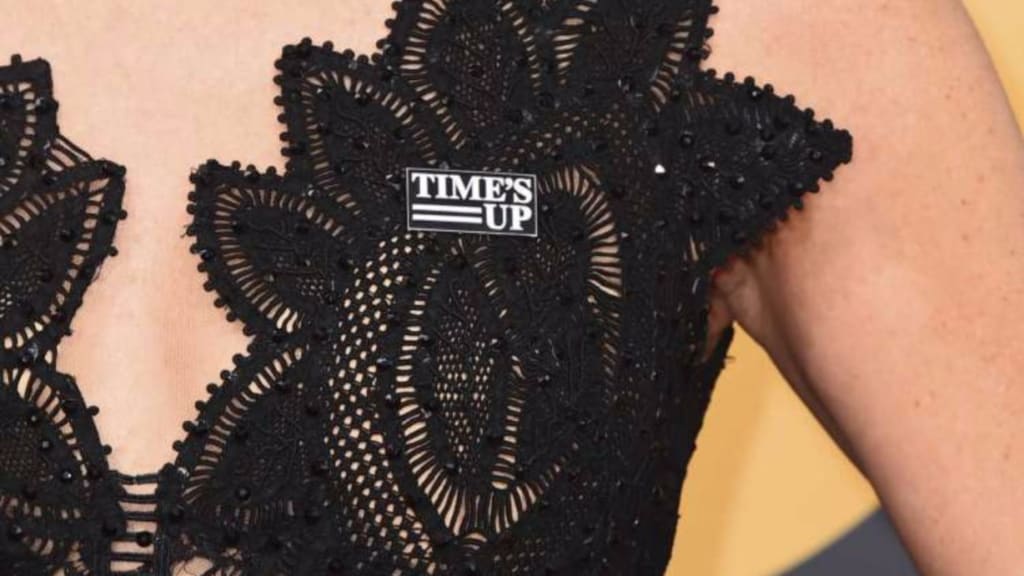 Last night at the Golden Globes, actors and actresses wore black to display their support of the Time's Up movement, a campaign founded in response to the Harvey Weinstein allegations and subsequent Weinstein effect. The response in Hollywood since the watershed moment of the first allegations against Harvey Weinstein in October 2017 has been significant, but not surprising. Since Weinstein, there have been following allegations of abuse against a number of prominent names, including Kevin Spacey, Louis C.K., Charlie Rose, James Toback, Matt Lauer, Brett Ratner – the list is sadly exhaustive, and will most likely be continuously added to. But as appalling as these revelations are, they are far from shocking. Hollywood has been an abusive industry for its entire existence, forming over a century's worth of heartbreaking stories of 'casting couch' abuse, manipulation and mistreatment, from the days of the silent era, through Hollywood's golden age to the present day.
Much of the classic era of Hollywood (circa late 1920s – late 1960s) was ruled by the studio system, a corrupt system in which all power was tripped away from the stars and given to the studio that owned them. The names behind the Big Five (Twentieth Century Fox, Paramount, Warner Bro, Metro Goldwyn Mayer and RKO) asserted an absolute power over the lives of their stars; once an actor signed their contract, they became the studio's property, with little to no say over the parts they played, the people they dated, the way they dressed and even if or when they would have children.
An all too common occurrence in Old Hollywood was the abortion of pregnancies not planned into the studio's presentation of a certain star's image. A key example of this is Judy Garland, who underwent an abortion against her will twice early on in her career. Having started her career as a child star, Garland was marketed by MGM as the very image of innocence; her recurring role as Mickey Rooney's girl-next-door in the Andy Hardy series (1937 – 1946) confirmed her wholesome image, as did her iconic performance as wide-eyed Dorothy Gale in The Wizard of Oz (1939). So when Judy married bandleader David Rose at age 19, Louis B. Mayer was furious; marriage instantly aged Garland, making her a woman rather than a girl, and therefore tainted her innocent image. When she fell pregnant in 1942, the studio saw no other option than to force her to have an abortion, claiming that it would ruin her image and she would never work again – Judy later referred to this event as an "inhumane action," and when she was made to have yet another abortion in 1943, she was left dealing with the mental repercussions for the rest of her life.
Judy Garland was not alone; many other women of Old Hollywood had control of their own body taken away from them due to the morality clauses in their studio contracts. An anonymous actress stated that "abortion was our form of birth control" during the classic era of Hollywood, and there are numerous accounts of other female stars undergoing the procedure against their will. Often, studios would cover up the absence of the actress from the media by creating excuses for them to be in hospital; when Jean Harlow underwent an abortion in 1935, MGM claimed the actress was simply "getting some rest," and when Jeanette MacDonald was told in 1938 to "get rid of her problem", Louis B. Mayer told the press that she was in hospital for an ear infection. Lana Turner was not even allowed the dignity of having her abortion carried out at a hospital – in 1948, Howard Strickling arranged for Turner to terminate her pregnancy in a hotel. The procedure was performed without anaesthesia – Lana's mother having to cover her daughter's mouth to stifle her cries of pain – and left Lana in agonising pain for weeks afterwards, making the abuse she suffered both physical and mental.
Again and again, women were allowed no choice in how they lived their lives, their public image being viewed as far more important than their private lives. Many actresses simply felt they had no choice but to do anything they could to remain where they were. Joan Crawford was forced to undergo an abortion in 1931, and though this was largely coerced by Howard Strickling, Joan knew she must do whatever she could to remain a star – having grown up incredibly poor, "Joan knew where she came from, and did not want to go back there" (Kenneth Anger).
Of course, the real tragedy here is not the abortion itself, but the lack of choice allowed to these women in what happened to their own bodies. These women were not given the option of whether or not they wanted to keep their child, but rather were told what was going to happen to them, and if they did not follow through with it, their career would be gone instantly. The studios owned everything about them, and saw them as merely a commodity they could use to make a profit.
It was often expected of women in Hollywood to allow producers, directors and studio executives alike to touch, kiss or even have sex with them whenever they wished. In 1945, Maureen O'Hara told a paper:
"I am so upset with it that I am ready to quit Hollywood, it's got so bad I hate to come to work in the morning. I'm a helpless victim of the Hollywood whispering campaign. Because I don't let the producer and director kiss me every morning or let them paw me, they have spread word around town that I am not a woman—that I am a cold piece of marble statuary."
The fear displayed here of the 'whispering campaign' of powerful men in Hollywood displays the fear that many young women had in the studio system era of Hollywood – when a studio owns you, they can break you just as easily as they made you.
Marilyn Monroe often spoke about the corrupt patriarchy of Hollywood, referring to the men who abused young starlets as "wolves." Though known as the greatest sex symbol of all time, Marilyn was aware of the abusive underworld masked by Hollywood's bright lights. But she was also aware of the fact that, if you were to succeed in this industry at the time, you had no option but to play along with the corruption – "...so you sat with them, listening to their lies and schemes. And you saw Hollywood with their eyes—an overcrowded brothel, a merry-go-round with beds for horses." However, Marilyn knew the power she had in her sexuality, and claimed this power by refusing to exchange her body for roles:
"I was determined, no one was going to use me or my body—even if he could help my career. I've never gone out with a man I didn't want to. No one, not even the studio, could force me to date someone. The one thing I hate more than anything else is being used. I've always worked hard for the sake of someday becoming a talented actress. I knew I would make it someday if I only kept at it and worked hard without lowering my principles and pride in myself." (Marilyn: Her Life In Her Own Words)
Marilyn is one of a minority who spoke out about the abuse inflicted upon her as a female during her own career, even breaking her contract with Fox in 1954. However, this only confirmed the power that the studios and Hollywood machine had over an actress's career if she did not play by their rules; Marilyn's career was never the same again.
The Golden Age of Hollywood was when female stars were at their most glamorous and desirable, but sadly it was also when they were at their most vulnerable. The movies offer an escape from the real world, and for many young women in the first half of the 20th century, Hollywood offered a way out of their reality into a better life. The abuse and corruption acknowledged by those who wore black to last night's Golden Globes has sadly always been present in Hollywood in some form – the world has changed a lot in the hundred or so years of Hollywood's existence, but it seems that this darker side to the movies has sadly remained unchanged. But with movements such as Time's Up taking prominence in the media, there is now a determination to make a change.
As Oprah Winfrey stated last night, "A new day is on the horizon!"