90's nostalgia...
...Don't look back in anger guys.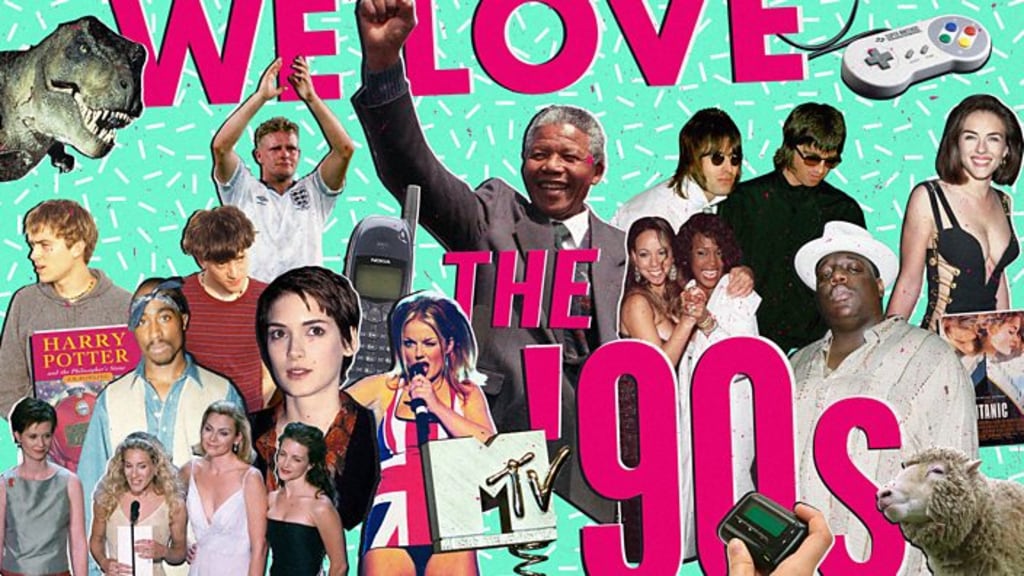 I grew up around tie-dye, yin yangs and the Spice Girls. I grew up in a decade where the advances in technology were so important that we couldn't imagine life today without them. Imagine living without the internet, mobile phones or PlayStations... you can't can you? Everything about those 10 years had a shiny, loud, teetering-on-the-edge kind of feeling to it. The music was loud, Liam Gallagher's vocal in Wonderwall, the violins in Bittersweet Symphony, the beat in 2Unlimiteds' No Limitz, the techno-banjo in Cotton-Eye Joe, Mariah and Whitneys massive vocal stylings, the amount of feel-good feminism packed into every Spice Girls song, all larger than life. Ladies turned into ladettes, traditionally masculine heterosexual men turned into metrosexuals, eyebrows that started the decade thick and fluffy ended as thin lines, jeans that started off high-waisted and baggy, ended up super low rise and skin tight. And I lived, laughed and loved my way through every single second of it. I can't pick one trend that I would bring back from the 90's, so here's my top 10 nostalgic feels. (all images are from Google)
1) Coffee Shimmer lipstick - I felt FIERCE whenever I had a thick layer of this shade slathered all my lips. I used my Rimmer kohl liner as a lip liner to get the dark outline around my lips. My green patterned bedroom carpet was full of folded tissues I used for the blotting between all the layers I put on whilst listening to the All Saints, Blur and Alanis on my portable CD player with tape deck, in my bedroom that was decorated with star and moon print wallpaper, black MDF furniture and a dreamcatcher hung over my bed. It was the perfect place to put on make-up in the 90's.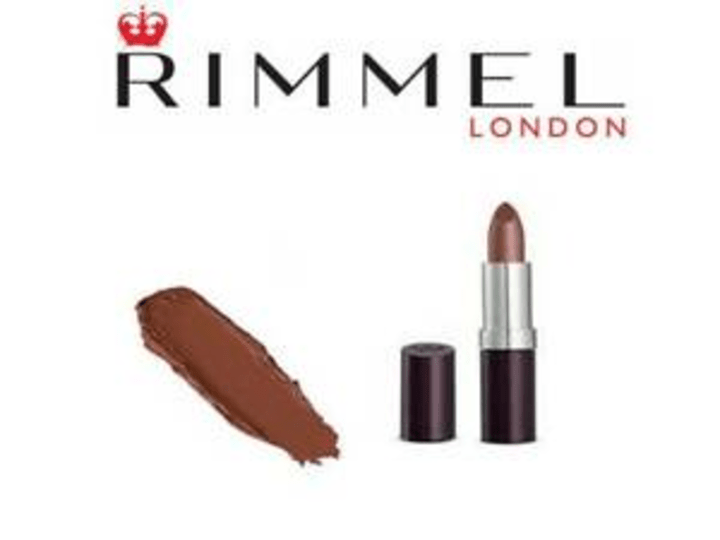 2) F**k me bands-especially the black ones - these were for the cool girls. But us less cool girls wore them too, to make the boys think we were cool girls. You gave one to the boy you fancied and if he snapped it and gave it back, it meant it wanted to do stuff with you..and the stuff they wanted to do with you was determined by colour.. Yellow: hugging , Purple: kissing , Red: lap dance , Blue: oral sex , Black: intercourse. Of course you always gave the boy the black one and there was always lots of squealing when the bracelet came back snapped. Cue the chants of 'They're gonna do it! They're gonna do it!'
3) Best friend yin-yang necklaces - a step up for you and your BFF when you were too cool to wear your Argos Forever Friends necklaces, but still wanted everyone to know that you guys were tight.
4) Bang on the Door / Groovy chick anything - I don't think anymore needs to be said. Bring it all back. Especially the stationery.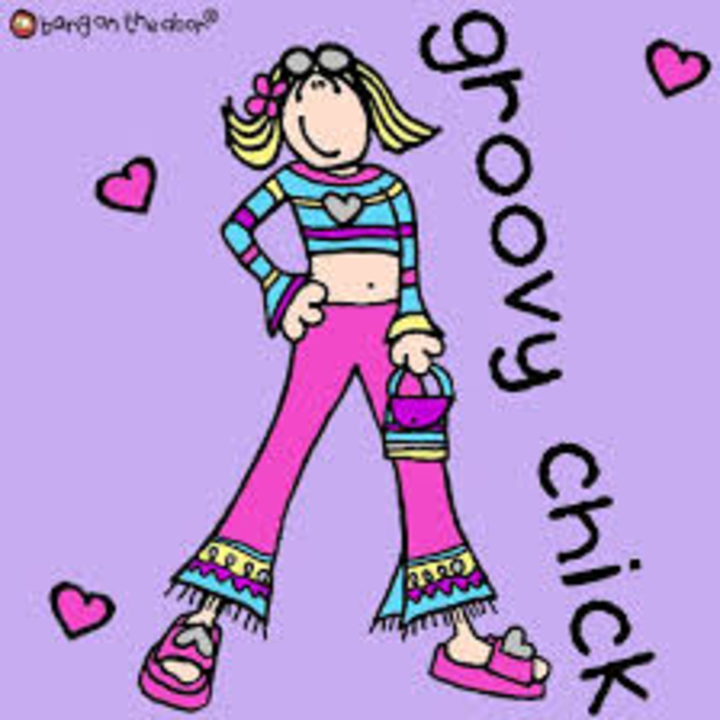 5) Pointed toe stileto shoes and bootcut jeans - I still (proudly) wear pointy toed shoes. But I know the rest of the world does not. I keep wearing and repping for 90's fashion in the hope that they'll come round again. They are the epitome of the 'jeans and a nice top' era. BRING THEM BACK!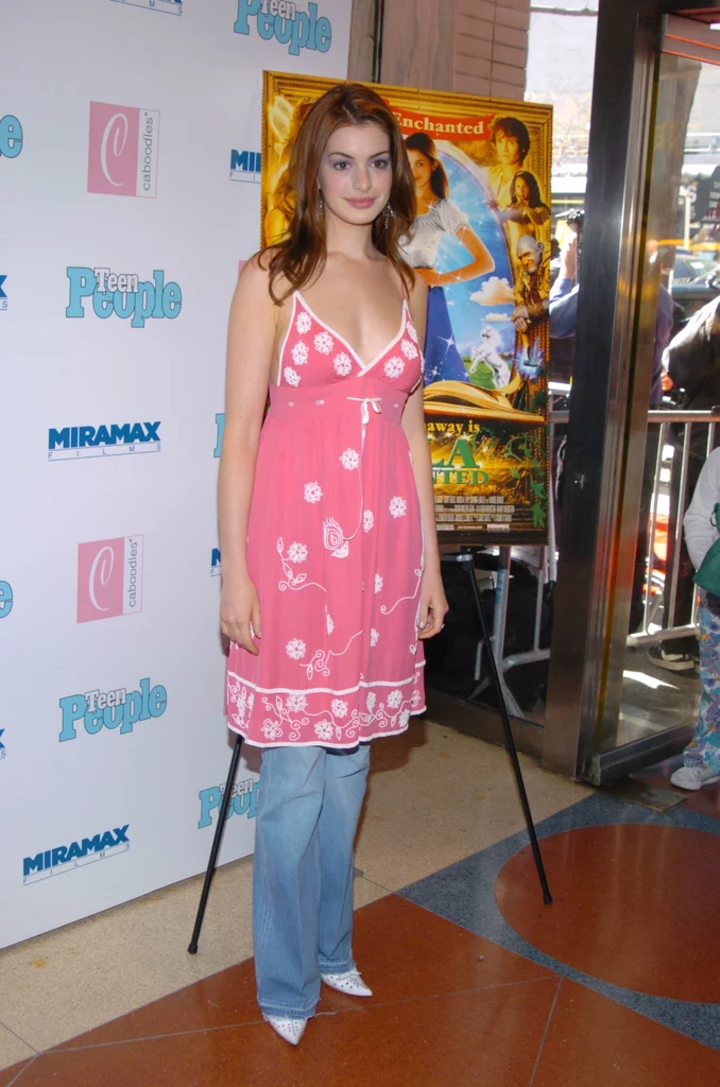 6) Double denim - I have all the love for DD. I know it's had a small revival over the last few years but it's not on the right scale as far as I'm concerned. Remember Justin & Britney? This trend was proof that denim goes with anything, including more demin.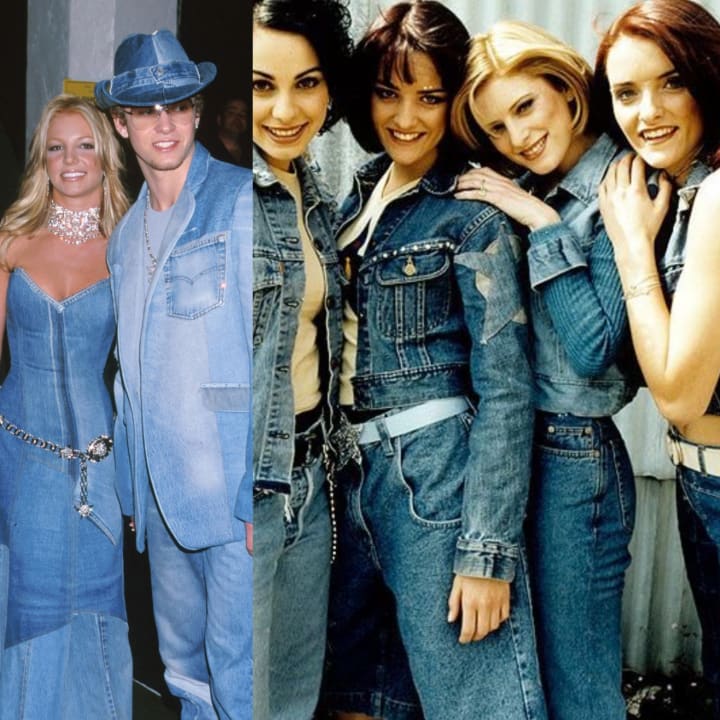 7) Kappa tracksuit bottoms that have poppers all the way the side - That feeling of wearing your popper tracky-b's out to hang around the field/cycle track/park/outside the offy, and hoping that your crush will chase you, pin you down and un-pop them (if you were sensible you wore shorts underneath, if you were one of the cool girls mentioned earlier you didn't), and everone would see your knickers. So you made sure you didn't get caught wearing the white knickers your Mum bought you from Asda, and you definetly were wearing the fake CK boypants with CK waistband that you nicked from the market last saturday.
8) Giant Spice Girl platform trainers - Because who doesn't want to be at risk of breaking an ankle at every step.
9) Worn with huge baggy cargo pants - A la All Saints.
10) Shimmery / Frosted eyeshadow (this last picture hits me in the 90's nostalgia feels 3 times over. Check out the eyeshadow, thin eyebrows and the coffee shimmer lipstick. Gwen gets extra points for the bindis and space buns. I'm pretty sure her stylist has used Rimmel pressed powder to get that ghost like complexion) This was my go-to look for any school disco.