8 Movies With Empowering Female Leads
Women are amazing and these movies prove it.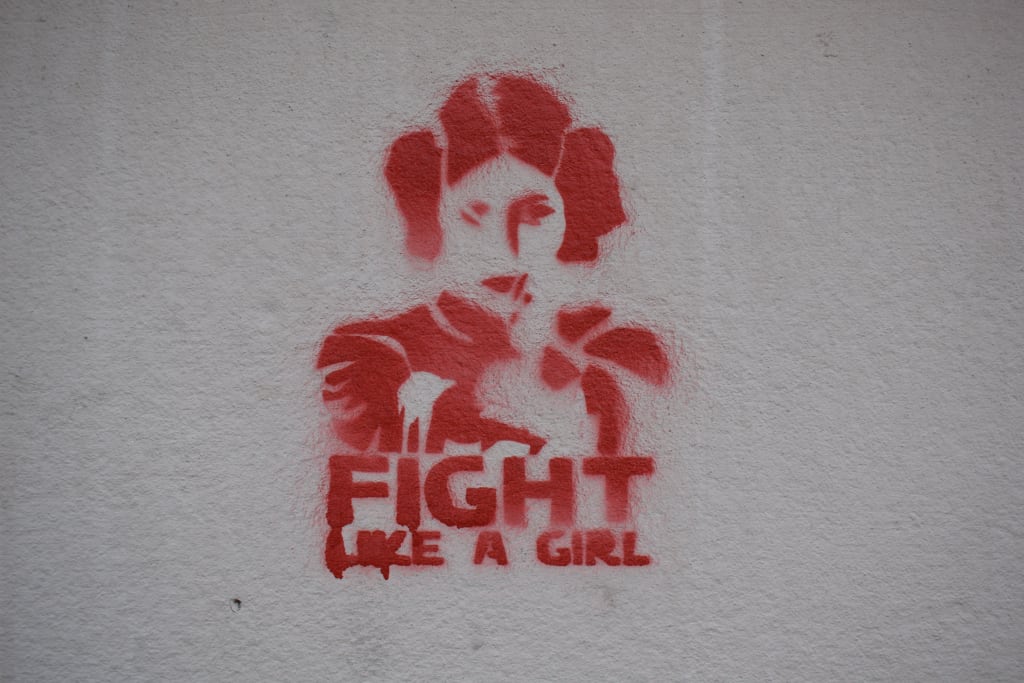 Photo by Marija Zaric on Unsplash
Movies are not only a good form of entertainment but they can also be a powerful way to explore more serious societal issues. Whether in a biographical or fictional way, many important movies discuss women's achievements and the struggles that feminism has faced throughout the years.
The women starring in the following movies will certainly make any woman proud and inspire them to get out there and kick-ass.
From black women fighting for freedom to young girls taking a stand for themselves, these movies are a must-watch for any feminist.
Harriet
"I'm going to be free or die" are the words Harriet Tubman (Cynthia Erivo) bravely asserts moments before she jumps off a bridge into treacherous waters to escape her owner Gideon (Joe Alwyn). If this scene doesn't demonstrate how heroic the abolitionist was, I don't know what does.
Directed by Kasi Lemmons, Harriet is one of the most important movies to have been released in 2019 and is a must-watch. It explores Harriet Tubman's famous escape from slavery and how she became a civil rights icon by freeing hundreds of slaves through the Underground Railroad.
To The Bone
This 2017 drama is an underrated gem. Directed and written by Marti Noxon, it is loosely based on her experiences with anorexia. Lily Collins stars as Ellen, a young woman battling the disease. It's no wonder that Collins does an amazing job at portraying Ellen as the actress herself has suffered from eating disorders.
The movie follows Ellen as she moves into a group home for people struggling with eating disorders run by the unconventional Dr. Beckham (portrayed by the man everyone loves, Keanu Reeves).
To The Bone is a heartwarming story but powerful conversation starter around eating disorders. An astounding 28.8 million Americans (9% of the US population) will struggle with an eating disorder at some point during their lives. But whether or not you identify with having this mental illness, this movie will certainly tug at your heartstrings.
North Country
Adapted from the 2002 book Class Action: The Landmark Case that Changed Sexual Harassment Law by Clara Bingham and Laura Leedy Gansler, North Country is a fictionalized account of the woman who changed the justice system for millions of working women in the US.
Josey Ames (Charlize Theron) was part of the first group of women allowed to work at the Eveleth Mines in Minnesota during the 1980s. After being subjected to multiple forms of abuse by her male co-workers, who did not want women "stealing" jobs from men, Josey bravely stood up for herself and filed a groundbreaking sexual harassment lawsuit.
Directed by Niki Caro, this 2005 drama includes performances from Frances McDormand, Sissy Spacek, Michelle Monaghan, Jeremy Renner, and Woody Harrelson.
Zero Dark Thirty
Made by the same duo that brought us The Hurt Locker, director Kathryn Bigelow and screenwriter Mark Boal, Zero Dark Thirty is a gripping dramatization of the decade-long manhunt for one of the most dangerous men the world has ever seen, Al-Qaeda founder and mastermind behind 9/11 Osama Bin Laden.
As expected, Jessica Chastain does an extraordinary job at portraying Maya, a CIA analyst who was crucial in locating Bin Laden. Maya's dedication and refusal to back down in a male-dominated world is admirable.
Despite the predictable ending, this 2012 drama is enthralling to watch. Chastain's performance won a Golden Globe for Best Actress and the movie's supporting cast includes Chris Pratt, Joel Edgerton, and Jason Clarke.
Whale Rider
Niki Caro is no stranger to directing movies with powerful female leads so it shouldn't be surprising to see her twice on this list.
Based on the 1987 novel by Witi Ihimaera, Whale Rider is the story of 12-year-old Pai (Keisha Castle-Hughes) who is a member of a Māori tribe in New Zealand. The tribe's chief, a spot reserved solely for males, dies at birth but their twin, Pai, survives. Pai must face generations of gender roles, which her own grandfather strictly adheres to, to prove herself as the next chief.
It's inspiring to watch such a young girl tear down gender norms all while being so sure of who she is. This 2002 movie is perfect for budding feminists.
Nomadland
Chloé Zhao's recent Academy Award for Best Director is well deserved. Based on the 2017 non-fiction book Nomadland: Surviving America in the Twenty-First Century by Jessica Bruder, Nomadland follows Fern (Frances McDormand) after she loses everything in the Great Recession.
Even though she did not choose to be "houseless", Fern's journey as a van-dwelling vagabond throughout the American West is a true testament to living on your own terms.
This 2020 movie shows us a different America than most movies. Through Fern, we hear the stories of truly remarkable and often overlooked people, some of whom real-life vagabonds. It's empowering to watch Fern take control of her life despite it having been turned upside down.
Hidden Figures
If you want to watch powerful women simultaneously tear down gender and racial barriers, this 2017 drama directed and written by Theodore Melfi is a perfect choice.
Hidden Figures is based on three real-life African-American mathematicians that worked for NASA during the 1960s — Katherine Johnson (Taraji P. Henson), Dorothy Vaughan (Octavia Spencer), and Mary Jackson (Janelle Monáe).
Despite being crucial to the mission that sent astronaut John Glenn (Glen Powell) into orbit, the trio of brilliant women had to fight back racial and gender discrimination daily as they were undermined by their mainly white male co-workers.
From Katherine being forced to use the bathroom in a separate building to her having to make coffee in a different pot than her white co-workers, Hidden Figures is a phenomenal reminder that racism was and is still very much alive, no matter where you are.
Thelma and Louise
Humorously labeled as "anti-male" by some critics, Thelma and Louise remains a feminist classic. Directed by Ridley Scott and written by Callie Khouri (who won a Golden Globe and an Academy Award for Best Original Screenplay), it features Brad Pitt in his breakthrough role.
What starts as an innocent weekend getaway from their monotonous day-to-day lives, best friends Thelma (Geena Davis) and Louise (Susan Sarandon) quickly find themselves fleeing from the police after Louise kills a man who attempts to rape Thelma.
Despite being released in 1991, this movie is as timely as ever. It certainly resonates with a lot of people who fear (or have experienced) not being believed as a victim.