8 movies about strong women and female empowerment
See a list with several narratives that aim at female protagonism on screens and serve as inspiration.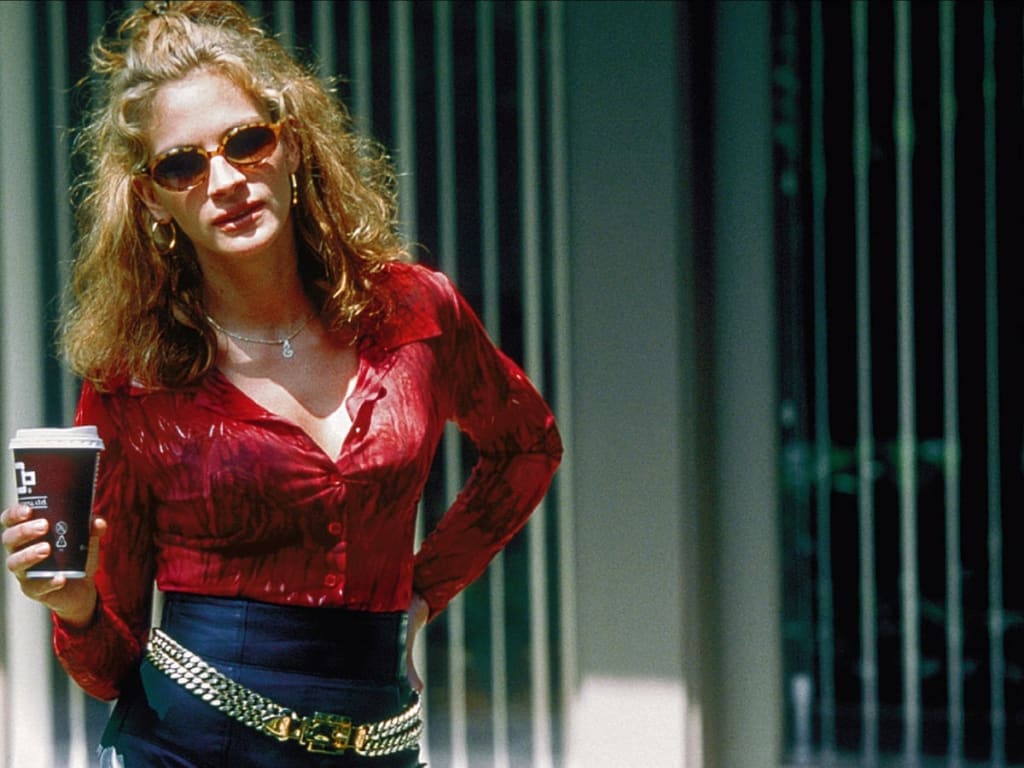 Professional success and prestige are often related to men. When it comes to cinema,the same isrepeated, that is, we see many narratives extolling male achievements and few films about strong women with female protagonism. However, there are stories that show another vision and serve as inspiration for the female audience.
Movies about strong women
There are still not many narratives that have female protagonism. Therefore, we selected some documentaries and films with real stories of strong women, which in addition to becoming successful have also become an inspiration to others. Check out the list:
1. The Director (by Gucci)
This documentary brings us the story of Frida Giannini, one of the only women to take the creative direction of the Italian brand. Therefore, it is an inspiration for women who want to undertake and, above all, occupy prestigious environments and high positions, which are usually assigned to men.
2. Coco avant Chanel
The documentary film tells the life of one of the greatest designers in history, Coco Chanel. From an early age, Chanel wanted to change the course of women's fashion creations, aiming to unite elegance and comfort. He managed to realize his ideas and became known as an icon worldwide. It's an inspiring film, as it tells how a woman managed to revolutionize the fashion market and make it more liberating for women.
3. Erin Brockovich
The film starring Julia Roberts was based on the true story of Brockovich,who is currently president of a consulting firm and works as an environmental activist. Erin works at a small law firm when she discovers that water from a desert town is being contaminated and spreading disease among its inhabitants and begins to investigate the matter. So she manages to convince the citizens of the city to cooperate with her, winning a $333 million lawsuit.
4. Hiden Figures (Netflix)
This bibliographic film tells the lives of three black women, Katherine Johnson, Dorothy Vaughn, and Mary Jackson, who work at NASA during the Cold War in the United States. The film shows as a question of gender and race was segregationist at the time. However, despite the difficulties, these women managed to circumvent prejudices and show their competence and talent in a racist environment.
5. Self Made: Inspired by the Life of Madam C.J. Walker (Netflix)
This is actually a miniseries inspired by the life of Madam C.J. Walker, an entrepreneur and the first black woman to become a millionaire in the United States. Produced by Netflix, there are four episodes that tell the trajectory of this businesswoman who broke barriers and prejudices. Although there are some fictional elements in the series, the story is based on Walker's real life, and is considered an inspiration to strong women around the world.
6. Diana Vreeland: The Eye Has to Travel
This 2011 documentary features The Editor of American Vogue magazine and Harper's Bazaar,Diana Vreeland,who is also considered one of the most influentialpersonalities in the fashion world. An inspiring documentary about a woman who has conquered a place in the fashion world. The film focuses on its career and professional achievements, and also has testimonials from people who worked with the publisher, such as stylist Manolo Blahnik..
7. The Iron Lady
The drama tells the story of Margaret Thatcher, the first woman to be elected to the post of Prime Minister in the history of the United Kingdom, in 1979. The film, starring Meryl Streep, focuses on the development of the famous "iron lady"' political career, as well as on her affective and family relationships. This story is inspiring because it talks about the rise of women in politics,an environment that to this day is predominantly masculine.
8. Varda by Agnès
This documentary is an autobiography, produced and directed by Agnès Vardaherself. In it the artist tells her story as a photographer, filmmaker and artist. In addition, Agnès Varda exposes his creative processes and reveals his experience with film making.
The film is based on real events and tells the story of Kat Graham, owner of The Washington Post. The feature film shows his struggle and courage, as well as willpower, in taking over a business that has always been in the hands of men in his family, but was his by right.