8 Amazing Cartilage Ear Piercing Ideas to Enhance Your Beauty
Different Ideas for Ear Piercing For Beautiful Women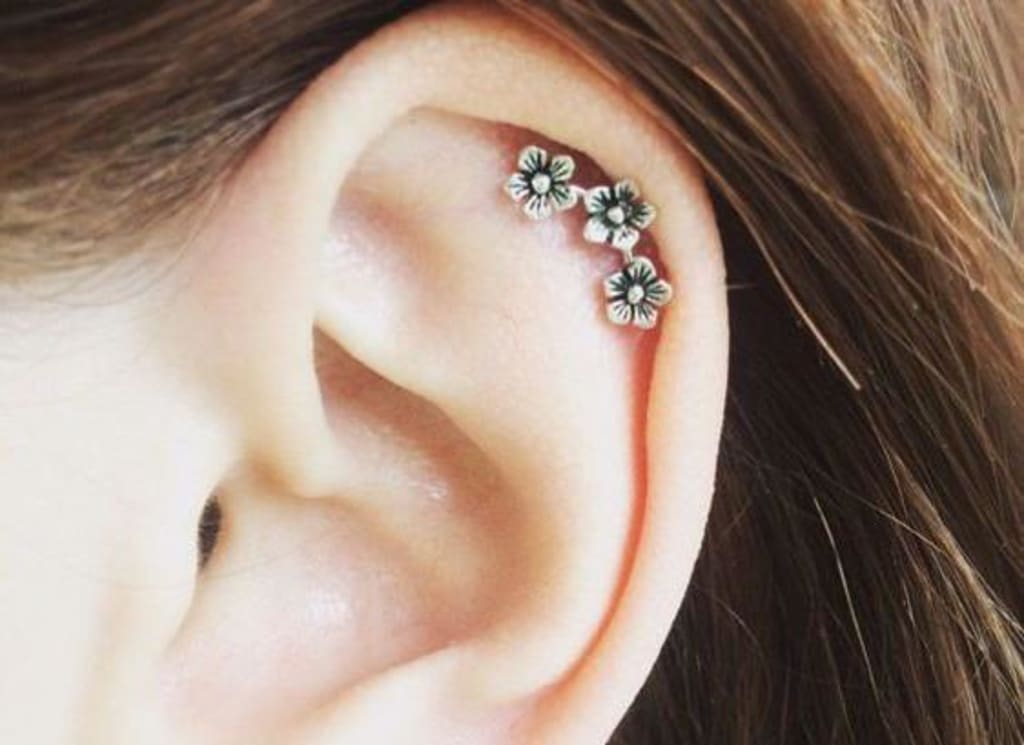 Cartilage Ear Piercing
Cartilage ear piercing is all the rage these days, and this type of piercing can enhance your beauty more. A number of women have opted for cartilage ear piercing to accessorize their ears and make them look great. If done right, the piercing can also make a person's overall look stand out. Well, there are many divas who think that cartilage piercing is only restricted to wearing a ring on the top of the ear. However, the truth is that there are several ways through which this piercing can be achieved.
So if you're planning to get your ear cartilage pierced, here are some ideas you should consider to get your artistic juices flowing.
1. Helix Piercing
This piercing look is generally achieved by piercing the upper cartilage of the ear and adorning it with a simple ring. You can also get two or three piercings one above the other to achieve double or triple helix piercings. To accessorize the helix holes, one can opt for cartilage stud earrings, round gold rings, flower ear piercing jewelry items or shiny gemstones.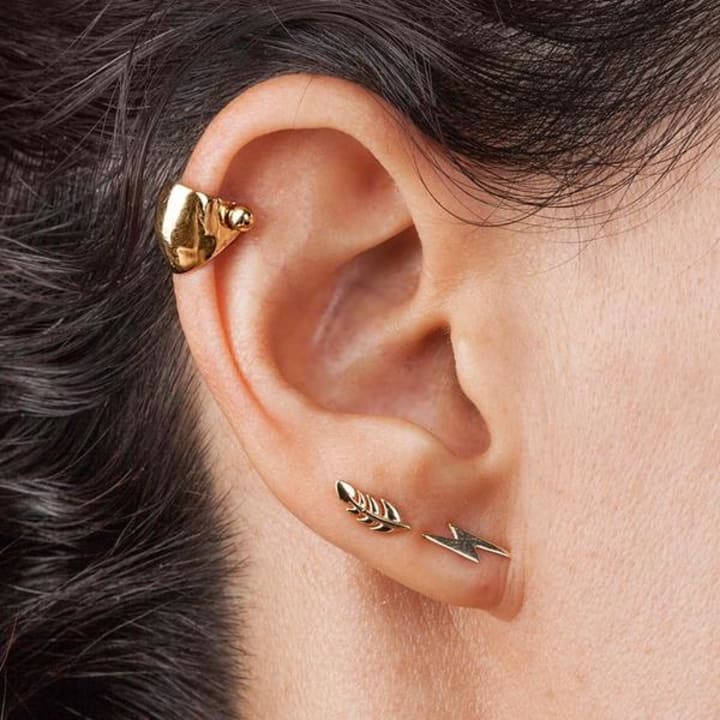 2. Industrial Piercing
Also known as scaffold or bar piercing, this type of piercing is done with two holes connected with an upright barbell. One can also go for a twisted, industrial design or try multiple colors and combinations for a more unique look.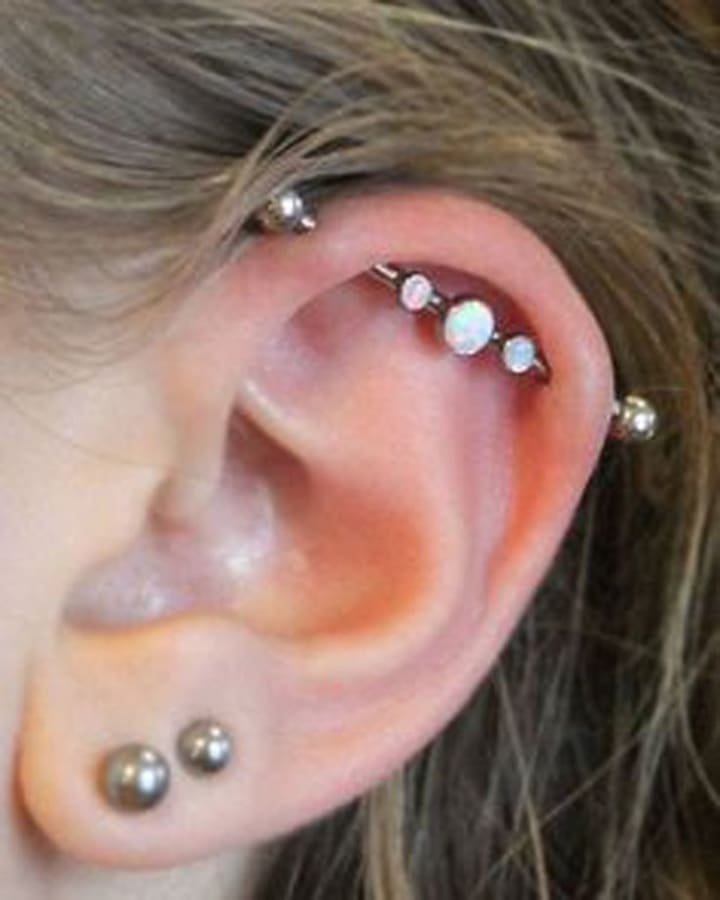 3. Rook Piercing
It is a perforation of the antihelix of one's ear. No matter whether you adorn the rook hole with a white gemstone or golden jewels, it will look great. This piercing even looks cool with captive bead rings and curved barbells.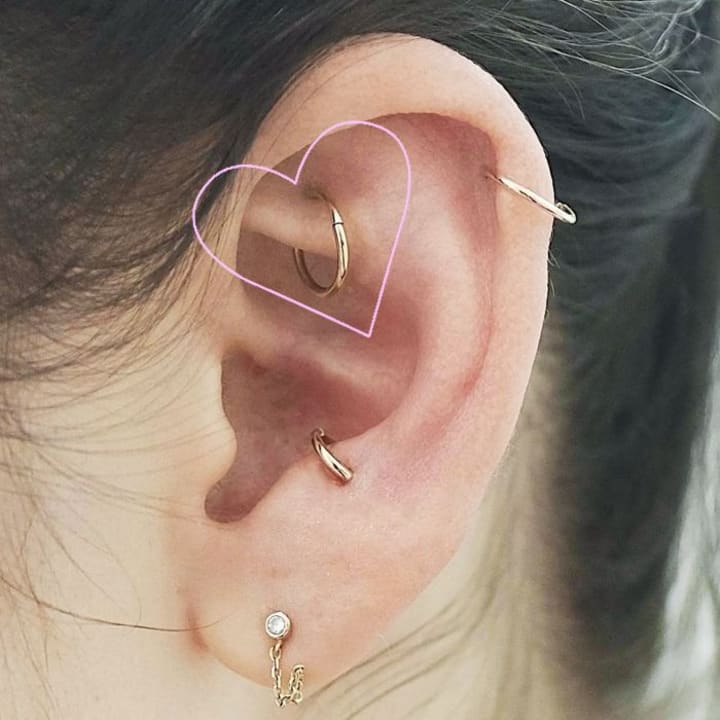 4. Lobe Piercing
Lobe piercing is the most common kind. You can combine standard lobe piercing with helix piercing, orbital piercing, or any other of your choice. You can also opt for upper lobe piercing or transverse lobe piercing. In the latter, piercing is done the long way on your earlobe instead of perforating from front to back.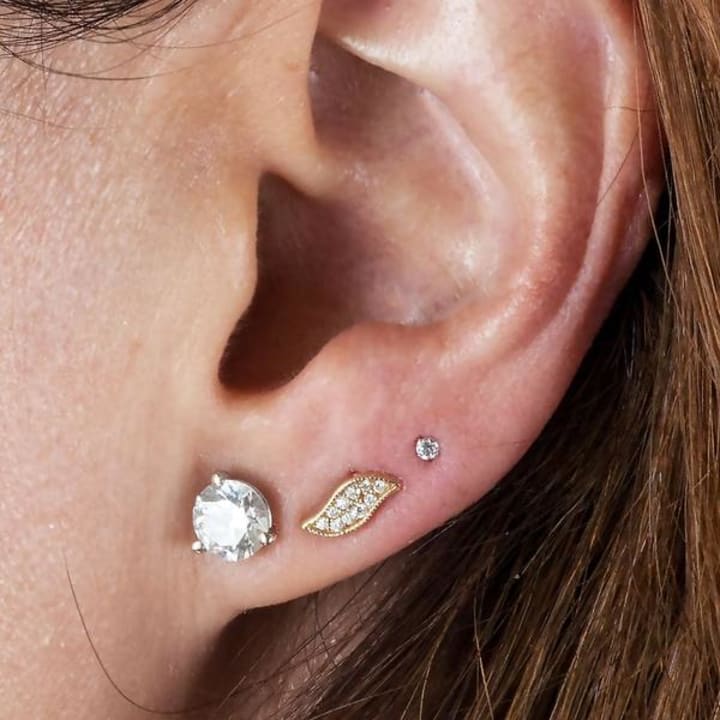 5. Daith Piercing
This kind of piercing passes through the crus of the helix i.e. your ear's innermost cartilage fold. Captive bead rings and curved barbell jewelry are the best jewelry for Daith piercing for the perfect cool look.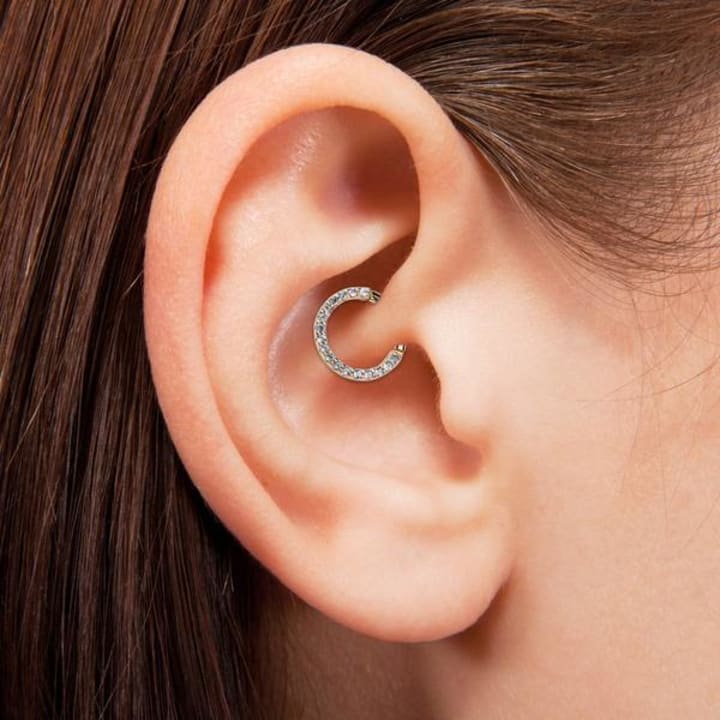 6. Orbital Piercing
These piercings go around the ear's rim. To adorn the piercings, women can choose from thin orbital ear piercing jewelry, heart jewelry, and gold or silver jewelry. For a seductive and feminine look, going for thin crisscross jewelry pieces is the best idea!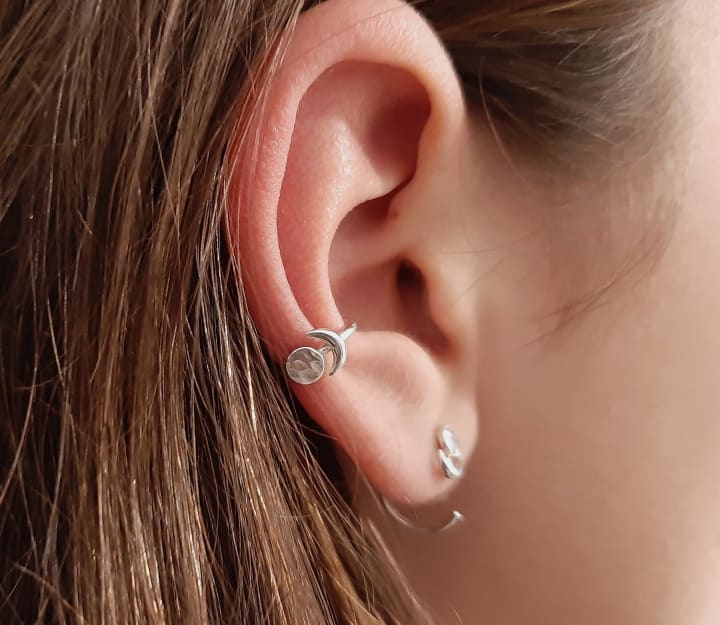 7. Auricle Piercing
Also known as rim piercing, this piercing is done on the rim of the cartilage close to the outside of your ear. Auricle piercing can be embellished with gold or silver rings. For a badass look, opt for jewelry with large spikes. An auricle with a hidden rook also looks perfectly gorgeous.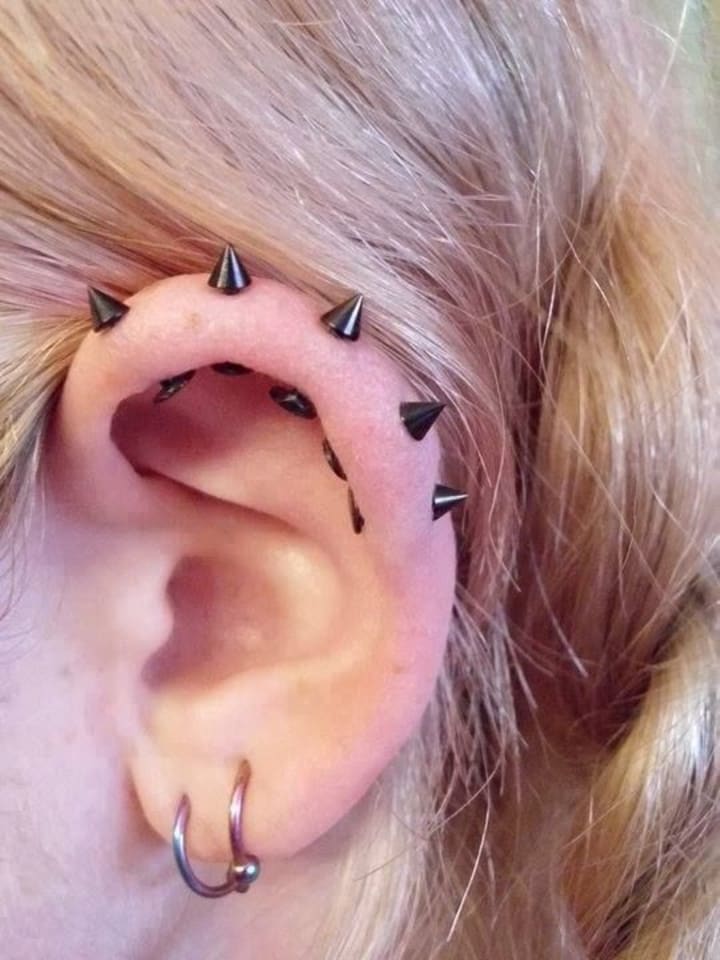 8. Snug Piercing
These are one of the most distinctive piercings of the ear. Done near the ear's cartilage, these piercings run through the inner cartilage, part-way down the outer rim, right above the anti-tragus. To adorn your snug piercing, you can go for a plain barbell or a barbell with colorful gemstones.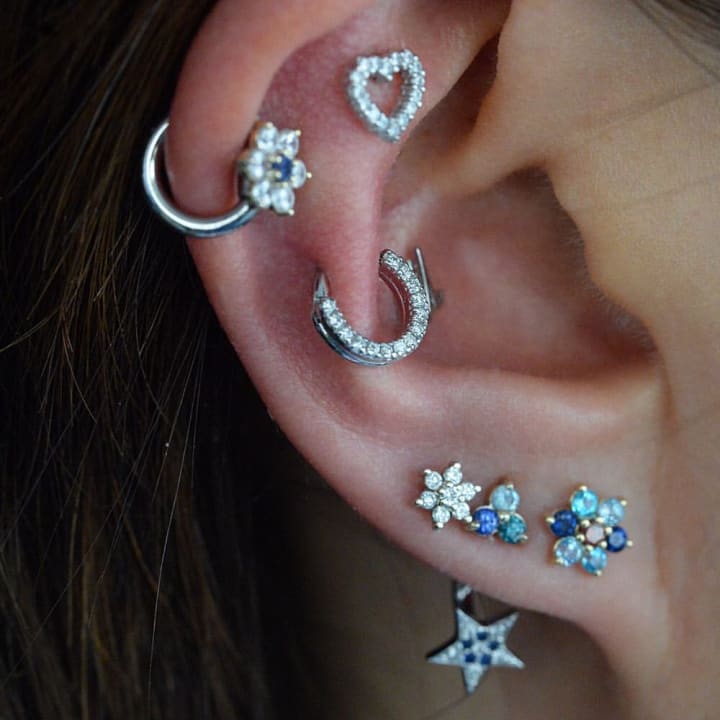 9. Conch piercing
In this type of piercing, perforation is done to the middle cartilage of the ear. One can have an outer conch piercing or an inner conch piercing. The outer conch piercing is done in the upper side of the cartilage, while the inner conch piercing is done at the center of the ear. Don cartilage earrings hoop to make your conch piercing absolutely stunning.
A cartilage piercing is a painful pleasure, and such kind of piercing is meant to satisfy our desire for accessorizing our ears with trendy jewelry. So choose your favorite cartilage piercing types with the perfect jewelry and get ready for the piercing. Happy piercing for all amazing Ladies!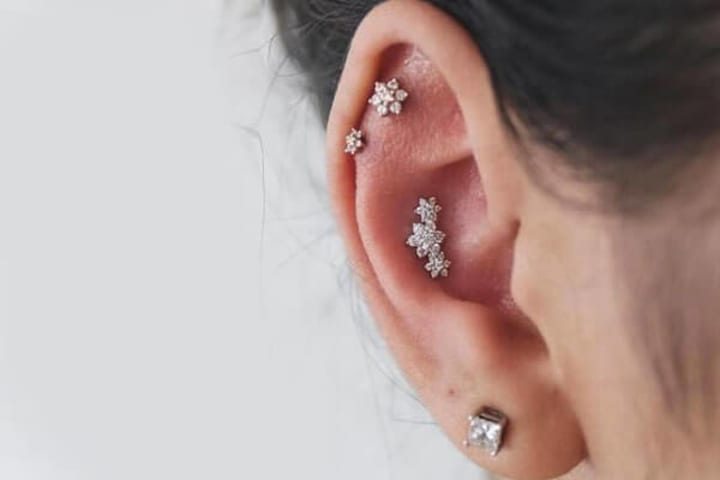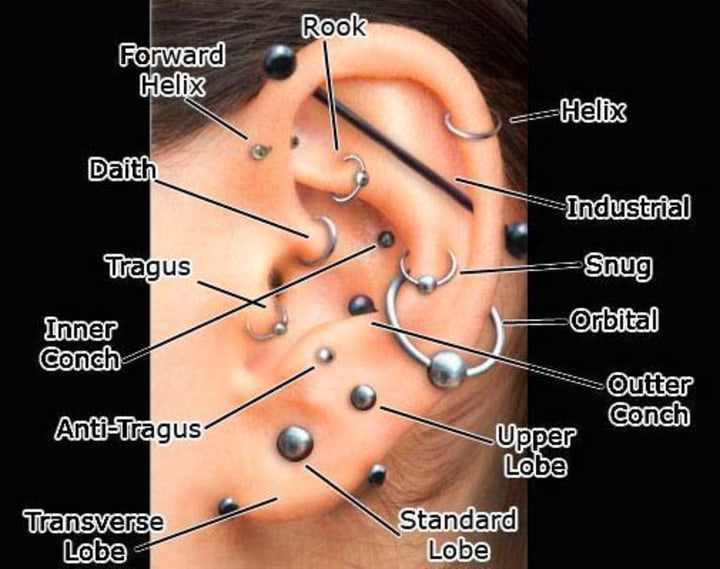 fashion
About the author
Hey, I'm a creative writer by profession and hobby. I absolutely love fashion and writing about it is my penchant. I am a big fan of Freshtrends body piercing jewelry and have amazing jewelry collection which completely goes with taste.
Reader insights
Be the first to share your insights about this piece.
Add your insights