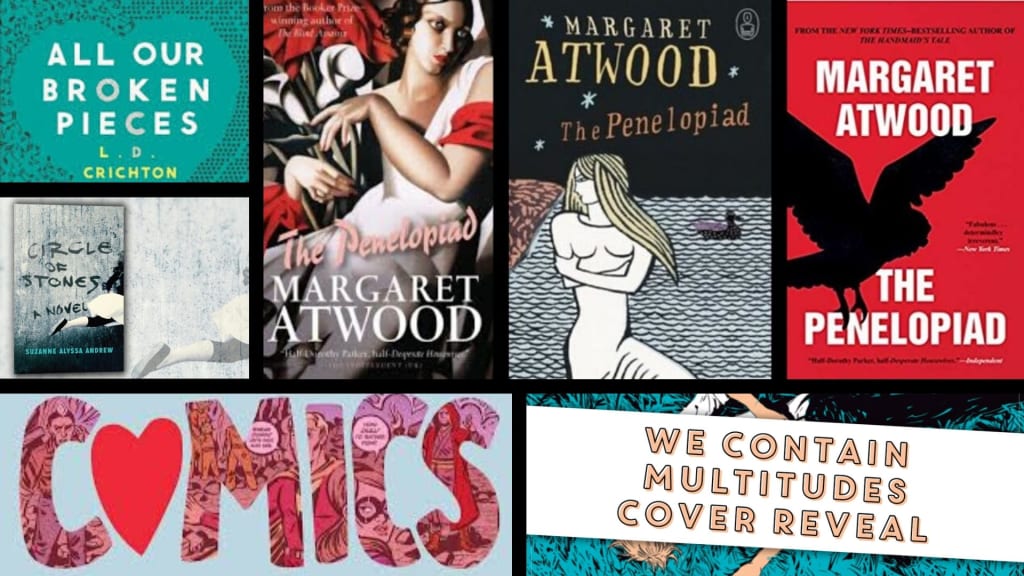 Yup, you read that title right. Here is list of five books from all Canadian female authors .... targeting teens. I would also like to add these are all great books! Most of them are written quite recently with the exception of The Penelopiad.
1. All Our Broken Pieces - by L.D. Crichton

"A sweet, funny contemporary teen romance for the inner geek in all of us from graphic novelist Faith Erin Hicks. " - Amazon

"You can't keep two people who are meant to be together apart for long... Lennon Davis doesn't believe in much, but she does believe in the security of the number five. If she flicks the bedroom light switch five times, maybe her new L.A. school won't suck. But that doesn't feel right, so she flicks the switch again. And again. Ten more flicks of the switch and maybe her new step family will accept her. Twenty-five more flicks and maybe she won't cause any more of her loved ones to die. Fifty times more and then she can finally go to sleep. Kyler Benton witnesses this pattern of lights from the safety of his treehouse in the yard next door. It is only there, hidden from the unwanted stares of his peers, that Kyler can fill his notebooks with lyrics that reveal the true scars of the boy behind the oversized hoodies and caustic humor. But Kyler finds that descriptions of blonde hair, sad eyes, and tapping fingers are beginning to fill the pages of his notebooks. Lennon, the lonely girl next door his father has warned him about, infiltrates his mind. Even though he has enough to deal with without Lennon's rumored tragic past in his life, Kyler can't help but want to know the truth about his new muse." - ldcrichton.com
All Our Broken Pieces has a very impressive score of 4.22/5 on Good Reads. L.D. Crichton was born in Edmonton and a proud Canadian.
2. Circle of Stones - by Suzanne Alyssa Andrew

"Nik is an eccentric art student obsessed with painting his dancer girlfriend, Jennifer. When one day she inexplicably disappears, Nik's world is shattered. Determined to find her, he embarks on a cross-country journey following a scant trail of clues. He doesn't anticipate how far he'll have to travel, what he'll do when he runs out of money, or the fact that an intimidating stranger is looking for Jennifer, too. " - Google Books
Circle of Stones 3.85/5 on Good Reads. Suzanne Alyssa Andrew grew up on Vancouver Island, proud Canadian.
3. Comics Will Break Your Heart - by Faith Erin Hicks

"Miriam's family should be rich. After all, her grandfather was the co-creator of smash-hit comics series The TomorrowMen. But he sold his rights to the series to his co-creator in the 1960s for practically nothing, and now that's what Miriam has: practically nothing. And practically nothing to look forward to either-how can she afford college when her family can barely keep a roof above their heads? As if she didn't have enough to worry about, Miriam's life gets much more complicated when a cute boy shows up in town . . . and turns out to be the grandson of the man who defrauded Miriam's grandfather, and heir to the TomorrowMen fortune.

In her endearing debut novel, cartoonist Faith Erin Hicks pens a sensitive and funny Romeo and Juliet tale about modern romance, geek royalty, and what it takes to heal the long-festering scars of the past (Spoiler Alert: love)." - Good Reads
Comics Will Break Your Heart has scored a 3.54/5 on Good Reads. Faith Erin Hicks is a proud Canadian writer and artist.
4. We Contain Multitudes - by Sarah Henstra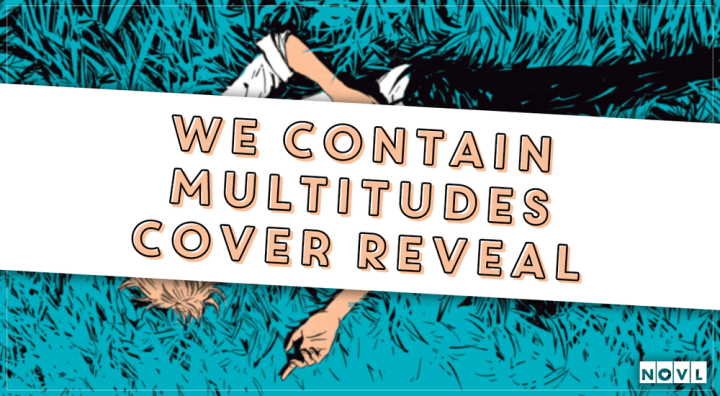 "Aristotle and Dante Discover the Secrets of the Universe meets I'll Give You the Sun in an exhilarating and emotional novel about the growing relationship between two teen boys, told through the letters they write to one another.

Jonathan Hopkirk and Adam "Kurl" Kurlansky are partnered in English class, writing letters to one another in a weekly pen pal assignment. With each letter, the two begin to develop a friendship that eventually grows into love. But with homophobia, bullying, and devastating family secrets, Jonathan and Kurl struggle to overcome their conflicts and hold onto their relationship...and each other.

This rare and special novel celebrates love and life with engaging characters and stunning language, making it perfect for fans of Jandy Nelson, Nina LaCour, and David Levithan" - Good Reads
We Contain Multitudes has the impressive score of 3.94/5 on Good Reads. Sarah Henstra is a Canadian Writer and Professor at Ryerson.
5. The Penelopiad: The Myth of Penelope and Odysseus - by Margaret Atwood

"In Homer's account in The Odyssey, Penelope--wife of Odysseus and cousin of the beautiful Helen of Troy--is portrayed as the quintessential faithful wife, her story a salutary lesson through the ages. Left alone for twenty years when Odysseus goes off to fight in the Trojan war after the abduction of Helen, Penelope manages, in the face of scandalous rumours, to maintain the kingdom of Ithaca, bring up her wayward son, and keep over a hundred suitors at bay, simultaneously. When Odysseus finally comes home after enduring hardships, overcoming monsters and sleeping with goddesses, he kills her suitors and--curiously--twelve of her maids.

In a splendid contemporary twist to the ancient story, Margaret Atwood has chosen to give the telling of it to Penelope and to her twelve hanged Maids, asking: "What led to the hanging of the maids, and what was Penelope really up to?" In Atwood's dazzling, playful retelling, the story becomes as wise and compassionate as it is haunting, and as wildly entertaining as it is disturbing. With wit and verve, drawing on the storytelling and poetic talent for which she herself is renowned, she gives Penelope new life and reality--and sets out to provide an answer to an ancient mystery." - Penguin Random House Canada
The Penelopiad has scored a 3.7/5 on Good Reads. I'm sure you know who Margaret Atwood is, but i still want to mention that she is Canadian.
Work Cited
"Circle of Stones." Google Books, Google, books.google.ca/books/about/Circle_of_Stones.html?id=lHfyAwAAQBAJ&source=kp_book_description&redir_esc=y.
"L.D. Crichton Young Adult Author." Ldcrichton, www.ldcrichton.com/.
"Meet Your next Favorite Book." Goodreads, Goodreads, www.goodreads.com/.
"The Penelopiad by Margaret Atwood." Penguin Random House Canada, www.penguinrandomhouse.ca/books/6127/the-penelopiad-by-margaret-atwood/9780676974256.
"We Contain Multitudes by Sarah Henstra." Goodreads, Goodreads, 14 May 2019, www.goodreads.com/book/show/41716953-we-contain-multitudes.