2k22's Hottest Summer Bods of Sports & Entertainment 9
Body Positivity by Euphenie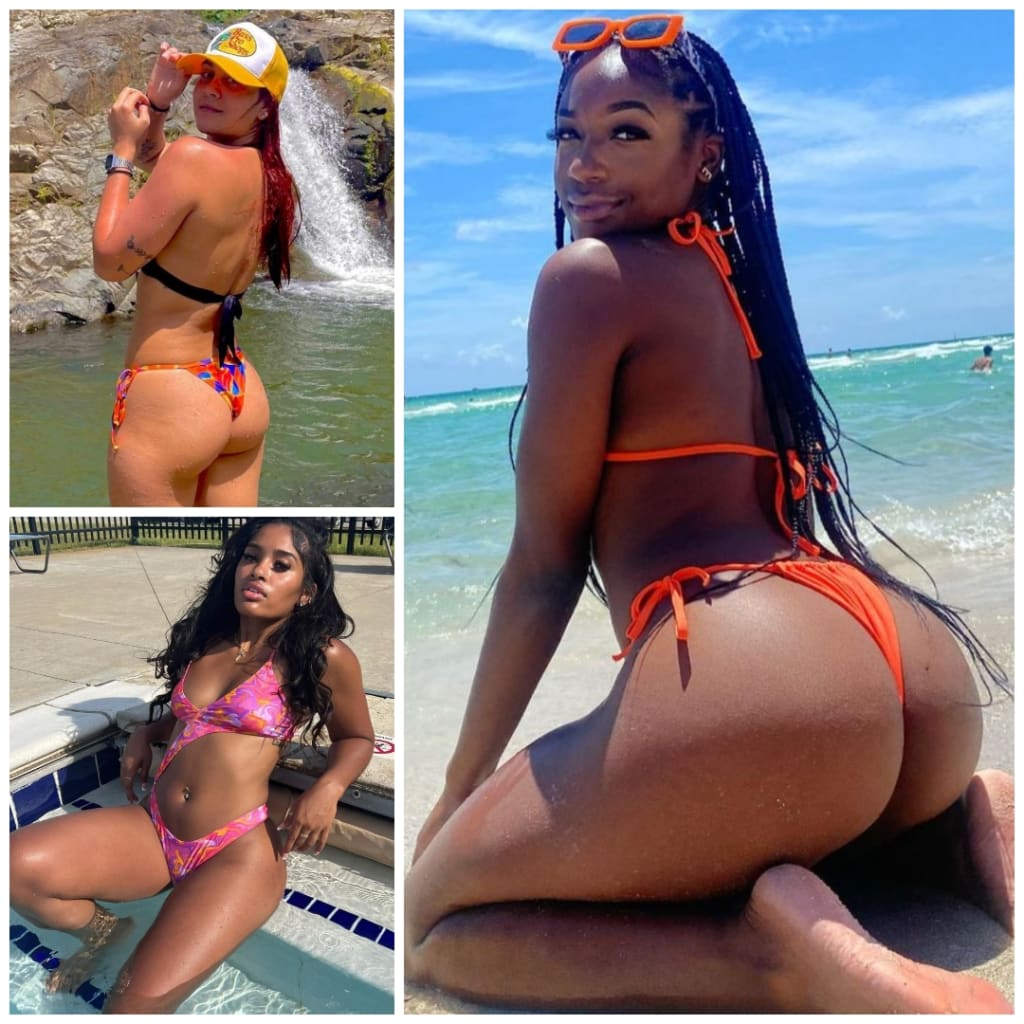 Kariema, Mikala & Euphenie
Kariema Rodríguez-Díaz - Lake Erie College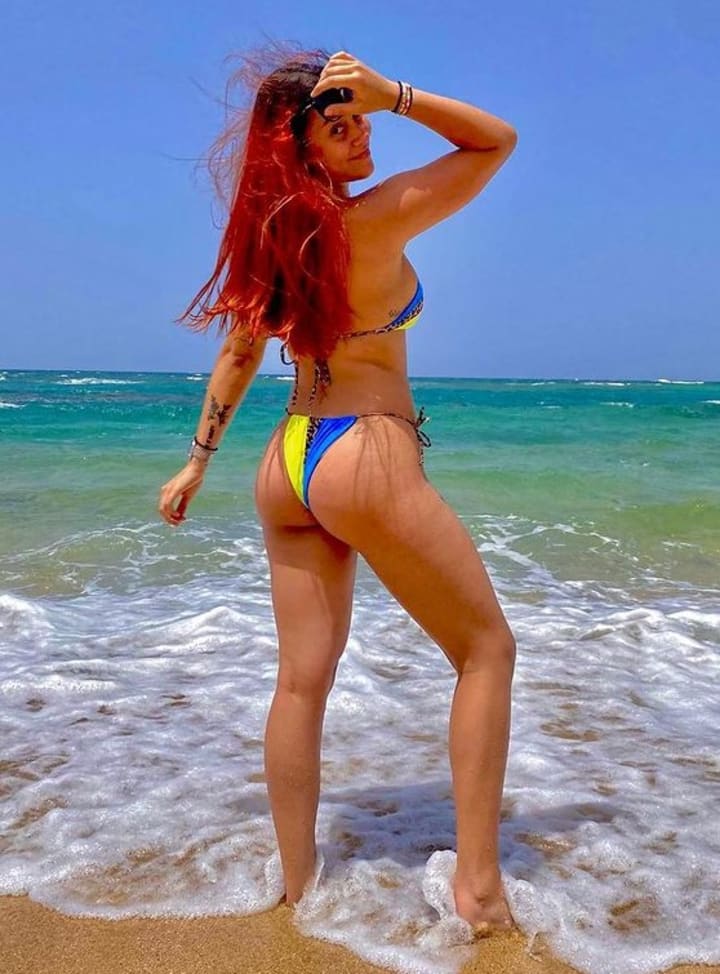 A native of Naranjito, Puerto Rico, Kariema Rodriguez-Diaz is an outside hitter at Lake Erie College, which has an NCAA Division II volleyball program located in Painesville, Ohio, just outside of Cleveland. Diaz has averaged 2.51 kills and 2.65 digs per game over 33 matches in two seasons.
Mikala Hall - Central Michigan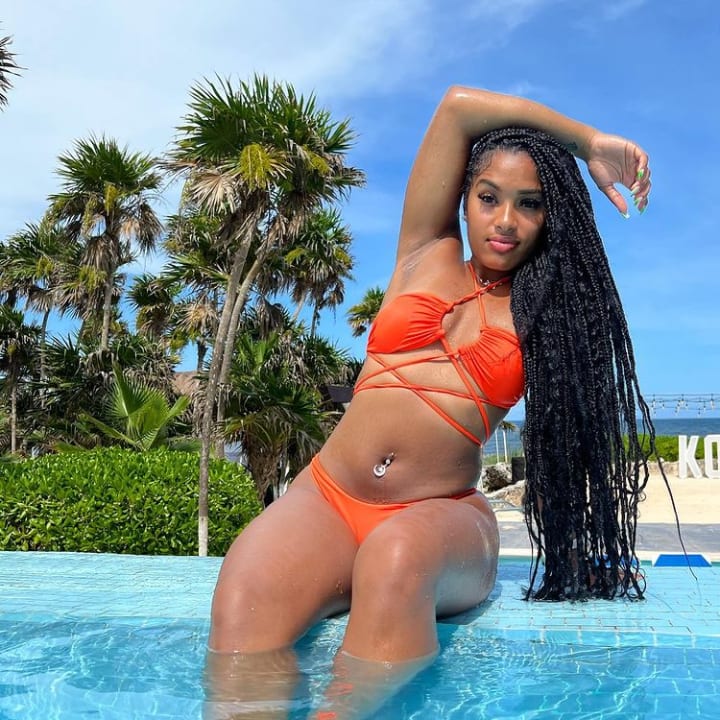 A native of Danville, Illinois, Mikala Hall is a college basketball player who has become a bit of a star on Instagram with a total of 112,000 followers. She competed at SIU-Edwardsville for four seasons. Her biggest night last season came when she scored 15 points on 3-4 shooting from three in a win over Morehead State. Next season she will compete for Central Michigan.
Euphenie Andre - Missouri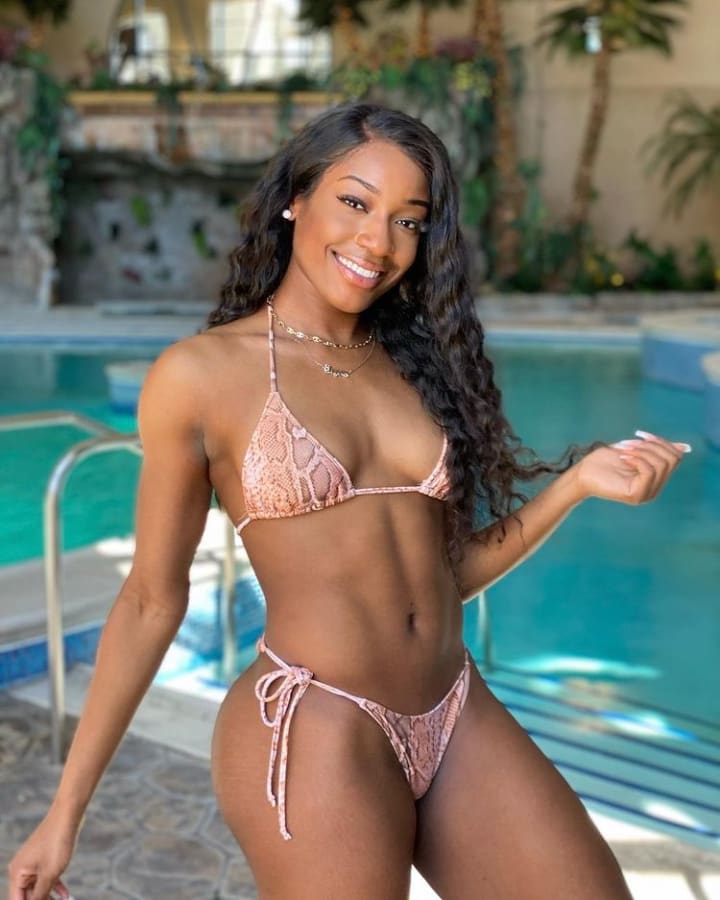 We caught up with University of Missouri triple jumper Euphenie Andre who was dropping some dope beach photos on her Instagram. She took out some time to talk to us about her mental struggles with body positivity and how she has left them behind and found happiness.
Winners Only: Give our readers a quick introduction to you as an athlete and person!
Euphenie Andre: My name is Euphenie Andre I'm from Dover Plains, NY. I will be going into my senior year at the University of Missouri this fall. Majoring in Broadcast Journalism emphasis in Sports. I'm a sports anchor at the local news station and a triple jumper for Mizzou.
What you're already a sports anchor?
Lol yes I am
How'd you pull it off while still being a student athlete?
I was given the opportunity and it means a lot as well as being scholarship athlete so I had to prioritize my time with both. And at times it was very hard especially when we had meets but I somehow got it done lol.
Your beach pics are awesome. Tell us about what body positivity means to you.
Thank you so much! Body positivity to mean is owning your body. I'm real big on self love!! And very confident in myself.
Have you always been confident about your physique?
Not always I just now started really owning my body and showing it off. A couple of years ago I had a binge eating disorder along with body dysmorphia. And it took me a while to get rid of that mindset. It started when I got to college and started comparing myself to other athletes. I wanted my body to be just as small and thin as the girls I was seeing at meets. But I had to realize that my body will never look like somebody else's and the more I cherish and love MY body the happier I will be. And it's been working lol!
The whole dysmorphia thing keeps coming up in our series. What's that like to deal with on a daily basis?
Back when it was real bad. I always thought I was way bigger than I actually was. I would barely eat and always say it was because I'm huge. My friends would always look at my like I was crazy cuz I wasn't even close to huge. There was one point where it got real bad and I avoided any mirrors or taking any pictures.
I have a theory. While hip-hop and modern R&B gets a bad rap for various reasons. Some deserved some not, I think it has really helped thick and curvy women become socially embraced and desired. Going all the way back to Sir Mix-a-Lot's Baby Got Back & Juvenile's Back That Thing Up. Adina Howard's "Do You Wanna Ride" album cover, Lil Kim, Nicki Minaj, Cardi B, Meg all showing their bodies and boasting about them through their lyrics have given women who aren't slim a voice and confidence to be proud of who they are.
Absolutely. Megan is literally my favorite artist just because I can relate to her in many ways. We have the same stature. She really made being tall and thick sexy. I feel like before people weren't talking about having long legs with a booty and being nearly six-f00t.
While all of us can see your physique, there also is a look of real happiness in your photos. Has your new view of your physique contributed in your overall happiness?
I would say that is apart of it. I had a really hard year this past year. A lot of personal stuff was going on that really messed with my mental and it affected my season a lot. But my hard times have surpassed and now i have been enjoying life just because for 6 months I was not myself at all
Much appreciation to you doing this interview on the late-night side. Is there anything you want to say to your new fans that are reading this interview?
Life is hard you are going to go through a lot of bad and a lot of good. I'm a heavy believer in everything happens for a reasons and what is meant for you will always be yours. I tell me self that constantly when I'm ever questioning myself on why I'm not doing this or that. I just take a breather and think about those quotes and begin to think about all the good that is happening in my life. Like my family, my health, my friends, and the opportunities that I have been given. And the opportunities that I will receive in the future.
Reader insights
Be the first to share your insights about this piece.
Add your insights