2k22's Hottest Summer Bods of Sports & Entertainment 7
A Showcase of Strong Women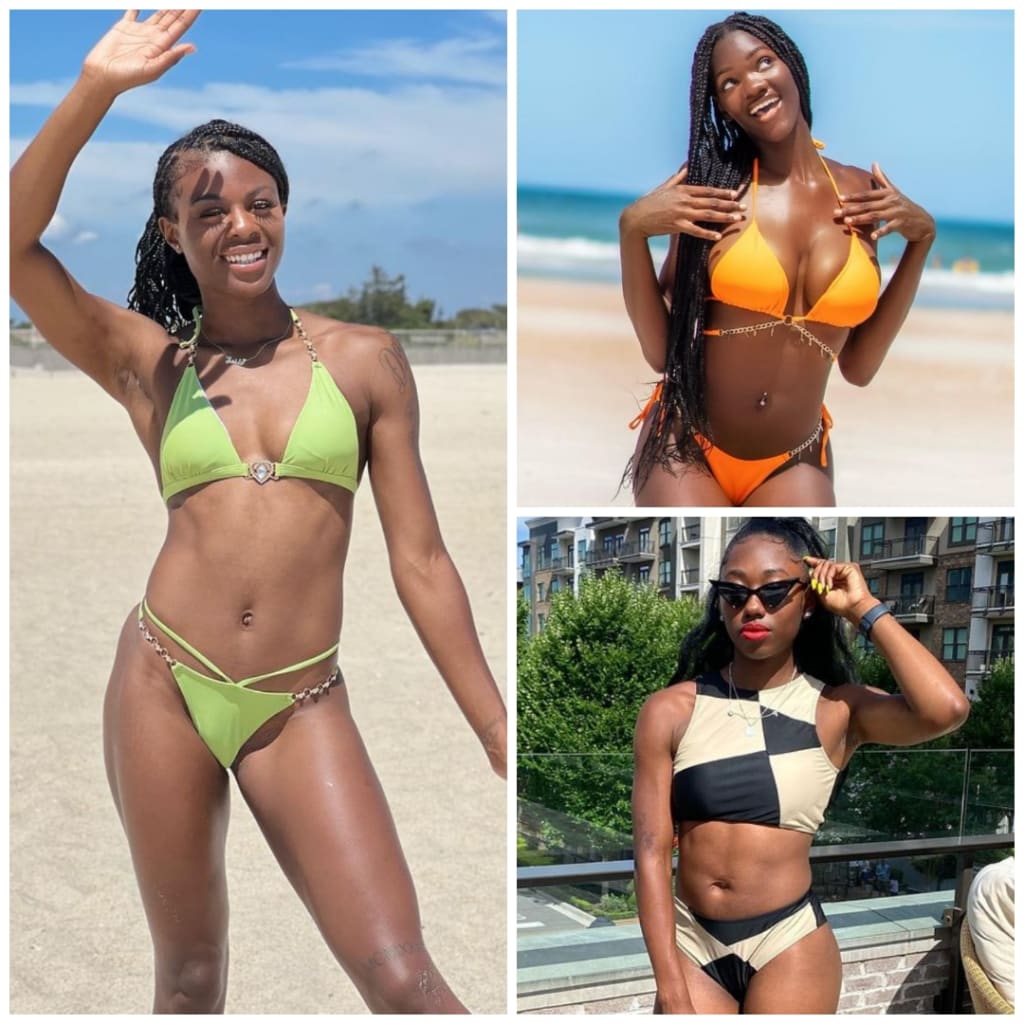 Zaria, Niara & Ariel
Niara Hightower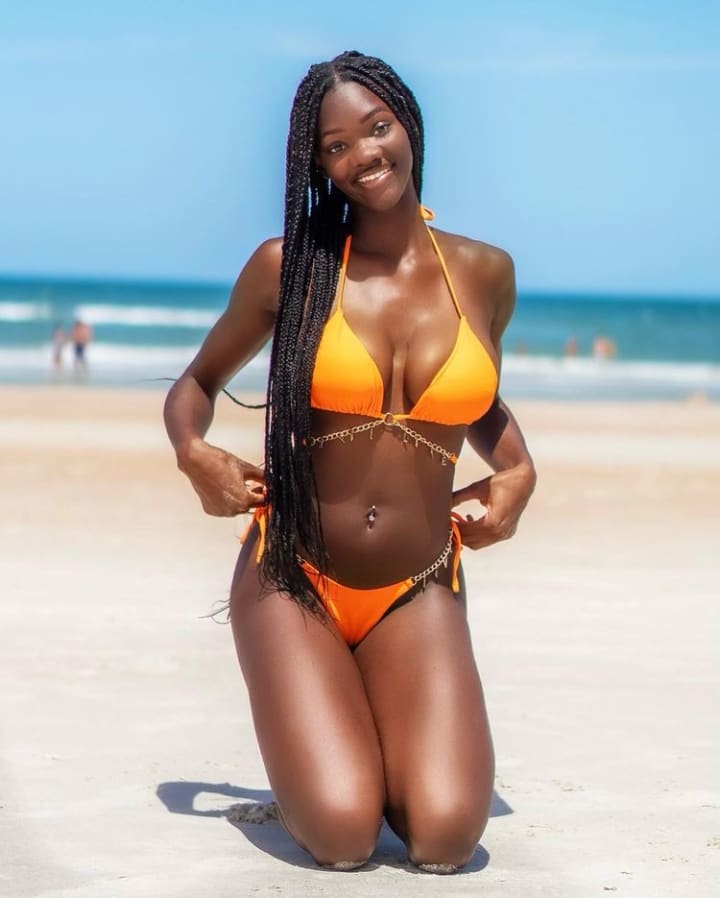 Born in Flint, Michigan, Niara Hightower played high school volleyball in Wichita Falls, Texas. A 6-2 middle blocker at Bethune Cookman, Hightower looks to lead be the leading woman up front in her second season. During her freshman season she had two matches with a year's best six blocks. In her final match of the season she recorded a career high of nine kills and hit a year's best .692 overall.
Ariel Lawrence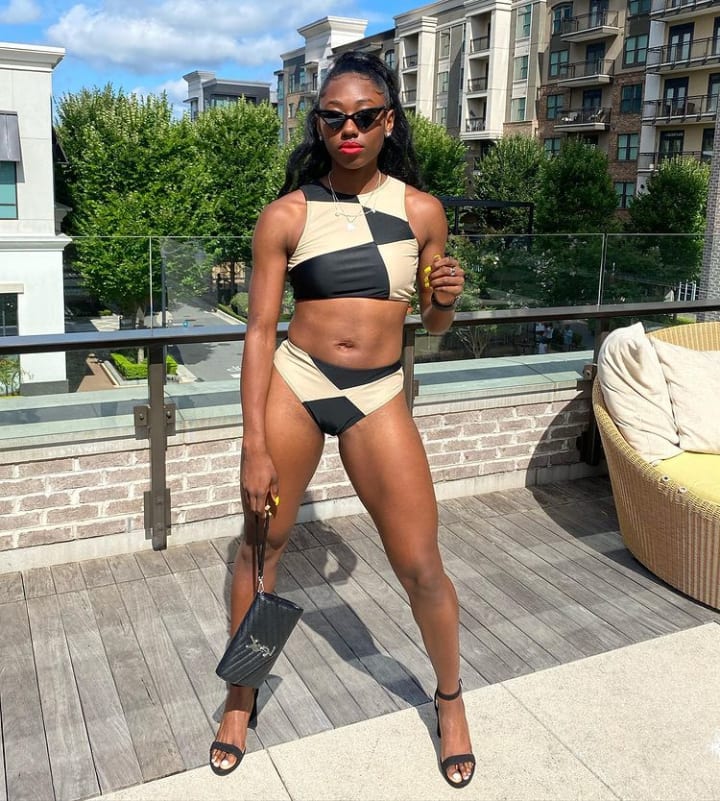 A native of Atlanta, Georgia, Ariel Lawrence was a winner right away for the Louisville track and field program. She earned wins in two of her first three meets, one in the long jump at the McCravy Green Invitational and another in the triple jump at the Notre Dame Invitational in 2021. In her second season, she scored runner-up finishes at two home meets, the Louisville Cardinal Classic and Louisville Invitational. Lawrence scored points for Louisville finishing seventh out of 22 competitors in the long jump at this year's ACC outdoor championship meet.
Zaria Fuller
After starting at South Florida during the 2020 season, Zaria Fuller has become one of the best athletes in the Mid-American Conference in 2022. Now competing at Buffalo, Fuller earned a silver medal in the high jump during the outdoor conference championship meet. She also competes in pentathlon and heptathlon events as well. Here's a Q&A session about her journey in building a great physique and learning to appreciate her outward appearance.
Winners Only: Hey Zaria. You just had an outstanding season at Buffalo. When fans think of track & field they normally don't think of UB. What made you choose Buffalo as a place to compete?
Zaria Fuller: When it came to choosing a school the second time around after I transferred from USF, I wanted to make sure I was picking a place where I was near home and would have the resources to perform athletically and academically. Buffalo was a good fit for me because the team feels like family and currently I am in the best shape I have been in a while.
Speaking of being in great shape you are a specimen. Your physique stood out at the conference championship meet. You look like a real-life superhero. Has this always been the case or did you have to build your physique?
Naturally my siblings and I all have an athletic kind of build and growing up we always stayed in sports, so because of that I feel like I was dealt a good hand and I just kept myself in spaces to maintain and improve upon that.
Have you always been confident in your body as it appears? Explain either way.
Honestly no. Growing up I was one of the tallest girls throughout middle and high school so that always made me feel awkward. Then I didn't start lifting weights until college so throughout my younger years I didn't really know what to do to have the muscle definition or physique that I wanted. The confidence I have in my body now definitely came along when I had some guidance in the weight room and was able to see results.
What do you think can be done to help women not feel awkward about height. Men are usually celebrated for height. How can it be normalized for women to embrace height like they've been normalized to appreciate being thick and curvy in recent years?
As of right now I feel like social media plays the role in body standards and we see often women go through different procedures to fit that mold. Height is nothing you can change and so is natural beauty. I'm thinking having more representation of just women being happy in the body and the skin they were born with can help other younger girls feel comfortable with doing that as well no matter how small or tall.
You were among the best athletes in your conference this year. What are you most proud of about your most recent season?
My progression and just how much I've grown as an individual as well. Before the 2022 season I struggled a lot mentally and fell in and out of my passion and love for track. When I look back at the season I've had and the dark place I was in before it pushes me to keep going because I know how far I've come and that's what I'm most proud of.
Five years from now where will we be seeing Zaria Fuller?
I'm not too sure. I feel like I have a lot of opportunities I can fulfill and I'm not sure where they will take me. But I dream to be a family therapist and to start some sort of non-profit for high school student athletes.
Thanks for your time. Continue to be great.
Thank you.
body
About the author
Reader insights
Be the first to share your insights about this piece.
Add your insights