2k22's Hottest Summer Bods of Sports & Entertainment 3
A Word with an Angel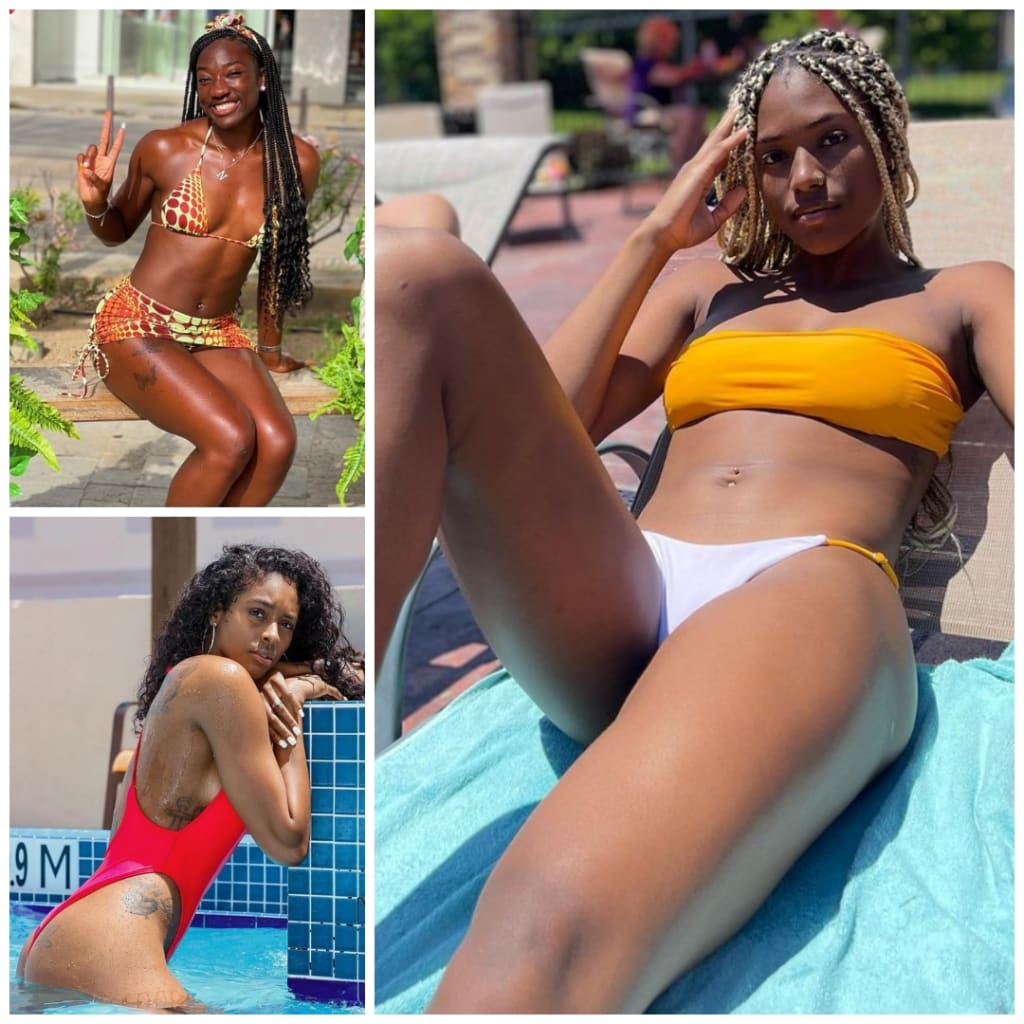 Nadia, Angel & Cheyenne
Here is our third installment of the "2k22's Hottest Summer Bods of Sports & Entertainment." This time we have an interview with Eastern Michigan hurdler Angel Gazaway. Before we get to that let's honor a couple of other women who are doing big things in the world of sports and entertainment!
Nadia Collins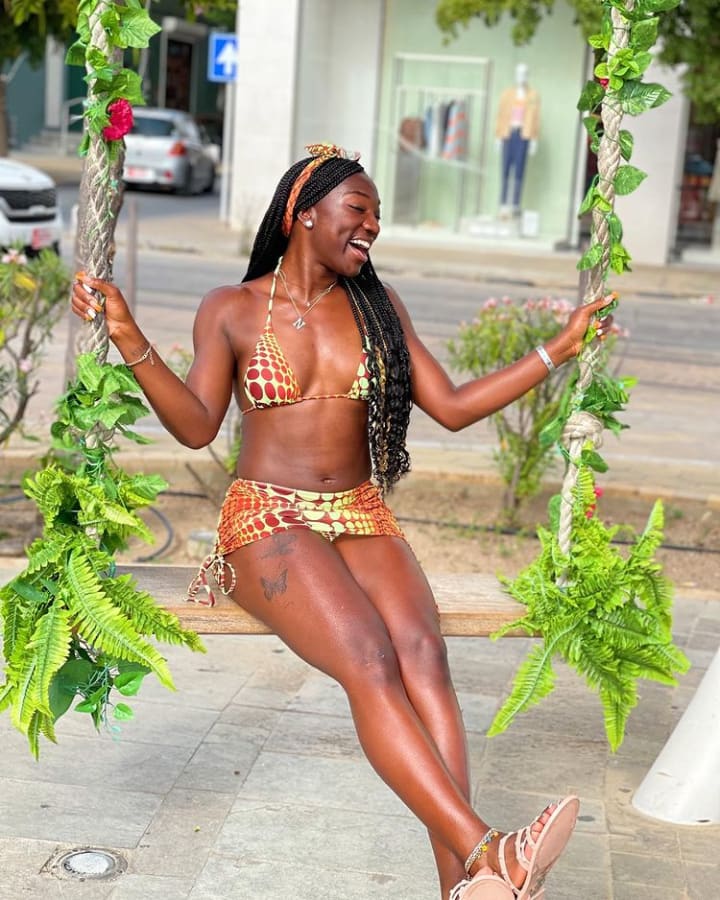 Nadia Collins just completed her freshman season at Cincinnati. She began her outdoor season with a bang winning long jump at both the Oliver Nikoloff Invitational and the Tennessee Relays. Collins was also a winner on the 400-meter relay squad at the Oliver Nikoloff Invitational. She qualified for the NCAA East Preliminary and is competing in the USATF U20 national championships. The native of Tallahassee, Florida, is also building a growing fanbase on TikTok. Her 25,400 followers get a peak of her charisma and energetic side when she isn't competing.
Cheyenne Parker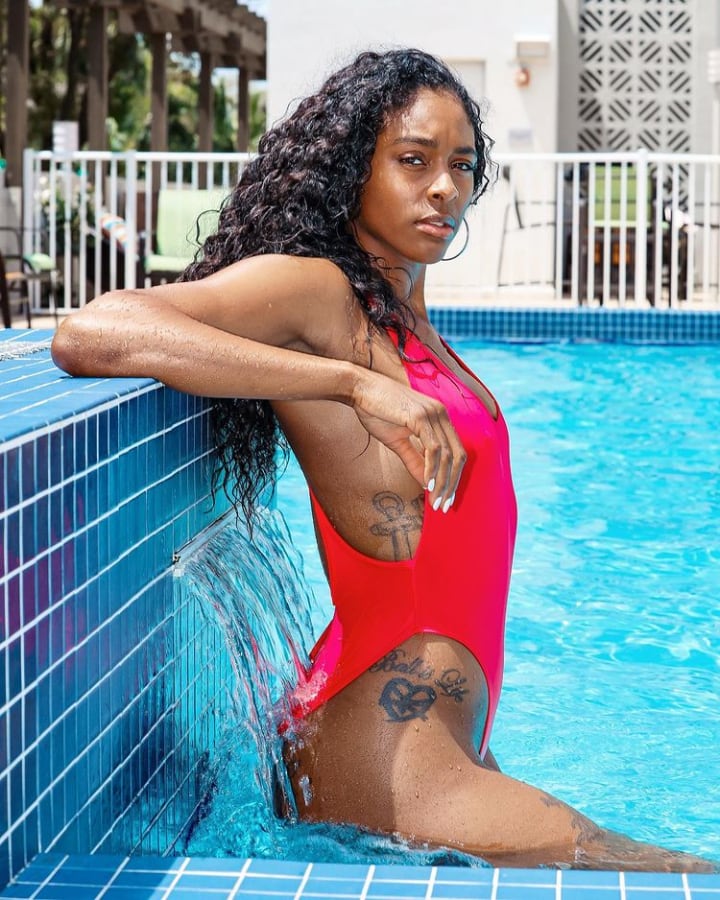 This 6-4 forward who turns 30 in August is having one of her best career seasons for the Atlanta Dream. She averaged a career best 13.4 points during the 2020 season. This year she is averaging 11.9 points which is her second best. Last season she only played 13 games as Atlanta went 8-24. This year she has competed in each of the team's first 16 games and it has helped things to improve as the Dream started off 8-8. Parker's best performance so far this season was a 20-point, 13-rebound effort against Phoenix. The seventh season bet is doing more than well on social media with 136,000 Instagram followers.
Angela Gazaway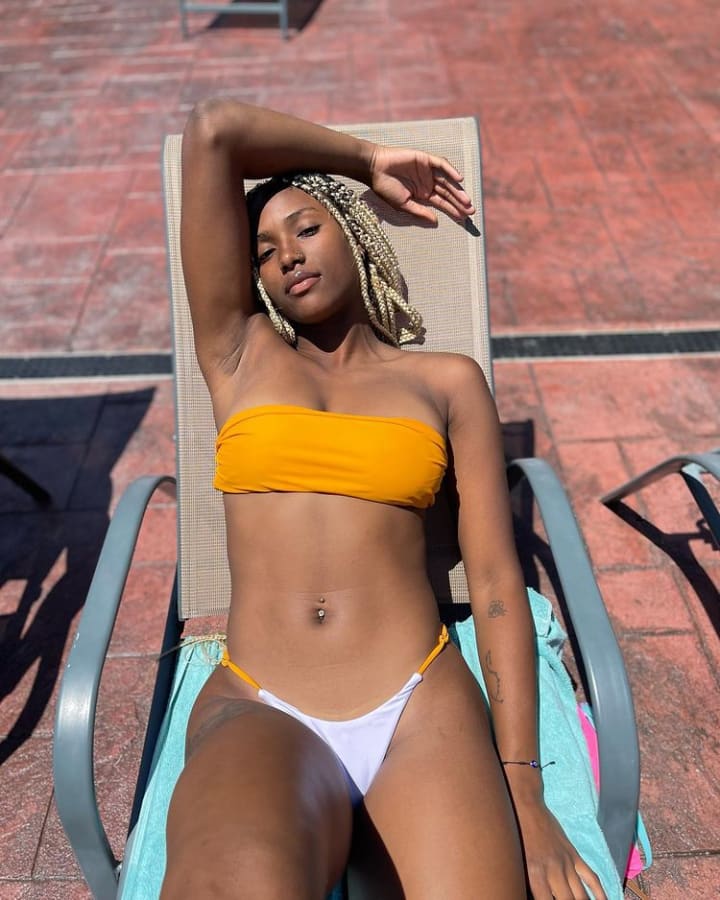 Angel Gazaway is a classically trained musician, well read woman when it comes to history and culture, as well as an accomplished athlete. As she prepares for her next season with Eastern Michigan's track and field squad, we catch up with her to discuss summer, body positivity, body shaming and her plans to get a medal at the Mid-American Conference championships.
Winners Only: It looks like you're having fun so far this summer what do you like most about the summer season?
Angel Gazaway: What I love the most is the freedom of working out when I want and having fun with it. To switch it up and have pool workouts
Are there challenges to stay disciplined during the summer when there is a bit more freedom than the school year when you are often with your team and in class?
Yes there are a lot of challenges! There is a challenge to remind yourself why you are training! I have all of this time to myself, so it's hard for me to remain focused, but my goals are bigger, so I must train harder.
Let's talk body positivity. Today's woman is embracing all different body types. Have you ever had struggles with your body on the mental side and how have you dealt with and built the conference that you have?
I've struggled with body positivity so much actually, especially when people make comments on how much weight I've gained or lost! I tackle this challenge every morning by waking up and looking in the mirror and telling myself out loud how beautiful I am and how my body is perfect the way it is.
What types of comments have you had to deal with? Are these comments online or in your face? Also what do you think people should learn how on being more considerate when talking about another's appearance?
They are online and in my face! "You've gained a lot of weight. Wow look at how skinny you are? You are a stick you have no meat on your bones. How do you run with your weight?"
I feel like people should keep their comments to themselves . No one should speak on anyone's body.
I think if you are building someone up and celebrating them it's cool, however I think as a society we celebrate and abuse our ability to say what we want. We want the privilege of having a big audience but we seem careless about hurting each other. We have to put more value in how we make each other feel instead of just making ourselves feel good for a moment.
There is a way to say it though. Like you can say, "you are glowing, you look amazing, you look good!" But any unnecessary comments about my body is no needed even if you think it's nice or not.
I think if we can use features like this to just mix in how we could be better people it could help out just a bit. Ok here is a question. I'm always interested in your brilliant mind. Over the past half decade artists like Meg Thee Stallion and Cardi B have been very influential on women's celebration of their own bodies. How do you think entertainment has impacted things on a both positive and negative level?
I mean it's out there (laughs)! They don't leave anything for the imagination but it has helped build women up in confidence levels of saying, "I am that girl," and more!
Lastly, how do you feel about this upcoming season? You have been a 100-meter hurdles finalist in your conference every season. What's it gonna take this year to get one of those medals around Angel's neck?
I'm very excited for this season! I have been training really hard this summer so I'm coming into fall workouts already conditioned and ready to give my best. I'm so close, just have to get the technicalities down to a point.
body
About the author
Reader insights
Be the first to share your insights about this piece.
Add your insights