10 Things Lara Croft Taught Me as a Woman
From a little kid to a full grown adult, this video game heroine shaped me as a person and taught me a lot about life.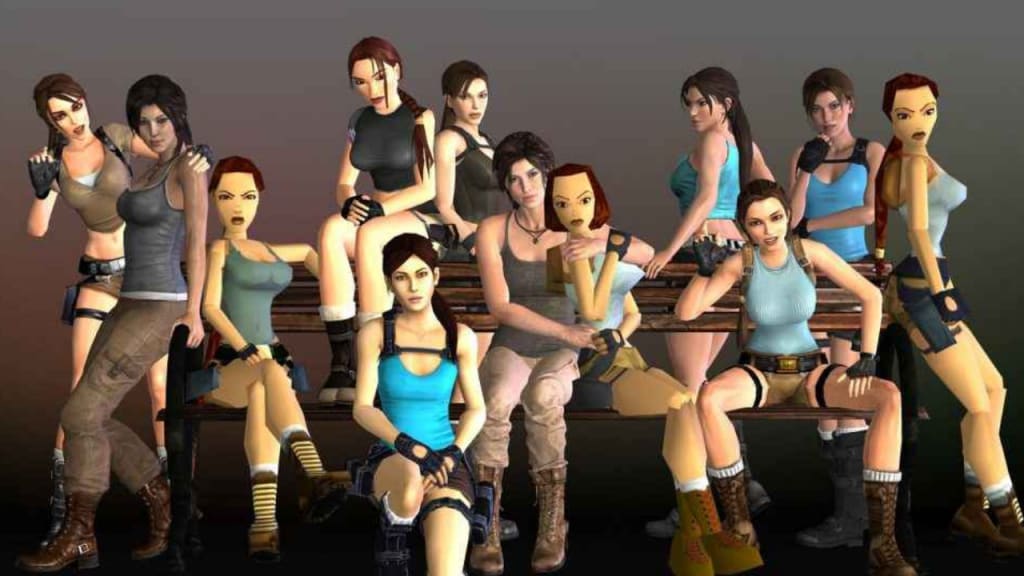 All Lara Croft Tomb Raider images are property of Square Enix, Paramount Pictures and Eidos Interactive.
"In our darkest moments, when life flashes before us, we find something; Something that keeps us going. Something that pushes us." -Lara Croft
From the time I was 5 years old, I loved Lara Croft.
I remember my Dad bought the first two Tomb Raider games for PC, the pyramid shaped boxes the games came in, and playing for the first time.
He meant for those games to be his, but I adopted them soon after they entered the house. My first memories of playing Tomb Raider are from Tomb Raider 2, in the first cave in China. There is a Tiger in that cave, and as a little girl who loved cats, I didn't want to kill it.
So instead I always ran away, side hopping my way to the exit.
That was the beginning of my love for Lara Croft.
Throughout my life, my parents always supported my Tomb Raider addiction, from buying me the games for Christmas and birthdays, as well as action figures, a poster and the first movie with Angelina Jolie.
And I am so grateful that they did, because I 100% believe Lara had a big impact on the woman I turned out to be today. Here are 10 things Lara Croft taught me about life, adulthood, and being a strong woman.
1. She taught me to love adventure
Lara loves adventure, and she inspired me to as well.
This is one of the things I treasure most about growing up with Lara Croft as a role model. Her fierce passion for history, the unknown, and finding adventure.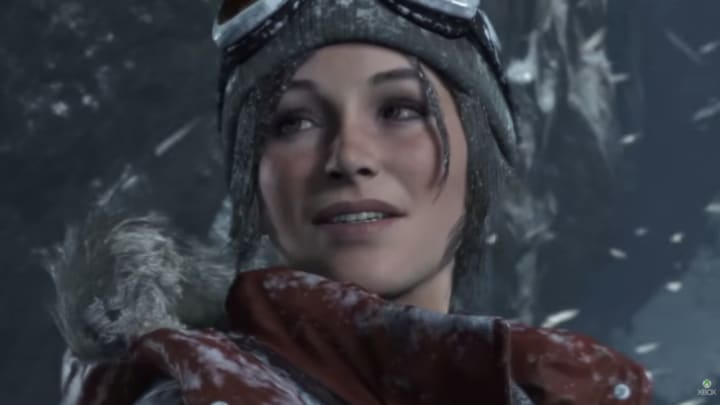 Getting to go to a new place and see new things gets me so excited, and it makes me feel so alive.
She instilled in me a desire to explore, find new places, and engulf myself in worlds other than my own.
I have had many of my own adventures so far, including white water rafting and Bouldering in Colorado, seeing the amazing mountain ranges in Montana, going up in the space needle in Seattle Washington, exploring Chicago Illinois, and hiking in Mount Rushmore National Memorial park in South Dakota.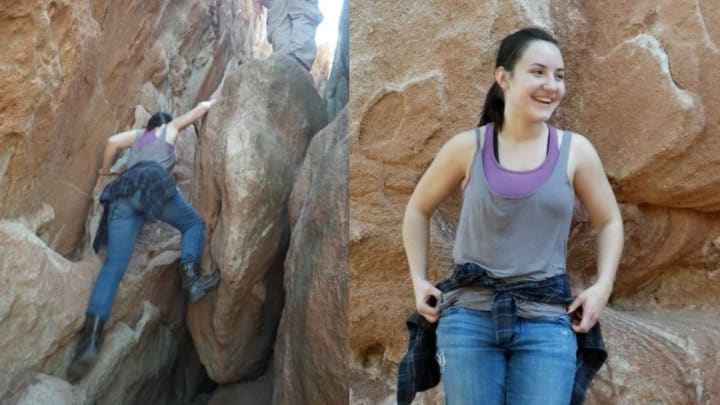 2. She taught me to be curious
Lara's curiosity is what pushes the Tomb Raider games forward, and one of the things that makes Lara as a character so likeable. Characters with a passion for something are always more fun to play and watch in both games and movies.
I think anyone who is a super fan of the Tomb Raider games can appreciate a good sense of curiosity, and if you play the games it's kind of a mandatory skill to have.
All of the games have some mystery to them, involving the player in puzzles, hidden messages to decode, and if you play the original games, even a hedge maze in her own garden.
3. She taught me that I can be both muscular and feminine
Muscle doesn't make us manly.
Growing up in the 90's, most women on TV were the size of Rachel Green from FRIENDS.
As I got older, into my teen years, Kristen Stewart, Selena Gomez and Taylor Swift all seems to be the type of girls guys my age were attracted to. Not girls with muscle.
I had to remind myself that being muscular didn't make me less feminine.
Lara Croft represented a healthier body weight and body image than most of what I saw in the magazines and commercials. When the Tomb Raider movie starring Angelina Jolie came out in 2001, I found an actual attainable role model for my body shape.
Learning about the training Angelina had to go through to portray Lara made me thankful for my musculature, and appreciate not only how I look but how everything I can do because of it.
Having muscle is such a great thing! As a 26 year old, I now love my body for what it is, and everything it is capable of.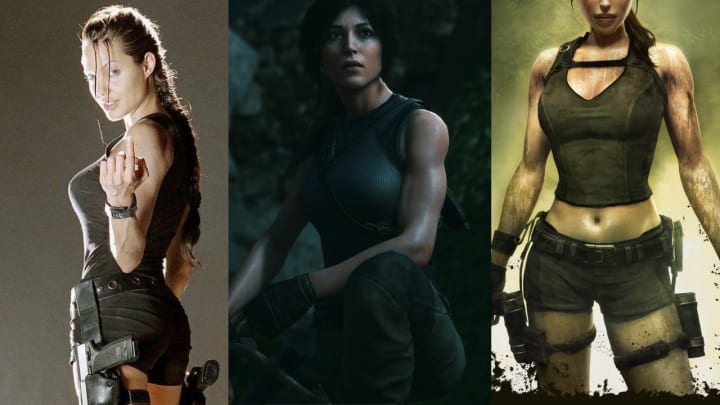 4. She taught me about being a confident, independent woman
Lara Croft is the epitome of a confident woman.
If you have played any of the games or seen either of the original movies, you know Lara's wit and sass well. She portrays a woman that in confident in her skin, smart, and well educated in well... pretty much all things
Lara taught me that confidence is a decision, and knowledge is a big part of that. I think part of Lara's confidence comes from everything she does. She knows that she can handle herself in any situation, and I think that's something to aspire to.
5. She taught me that intelligence is sexy
I've always loved reading and learning, Lara Croft had a big influence in that growing up.
It led to me going to college and staying in college, not for the degree, but because I wanted to learn.
Like I said in the previous section, Lara has honed her skills in a lot of things. She is super smart, and has a massive library in her home. I can only imagine that when she is not on expeditions and missions, she sits at home in a comfy chair reading.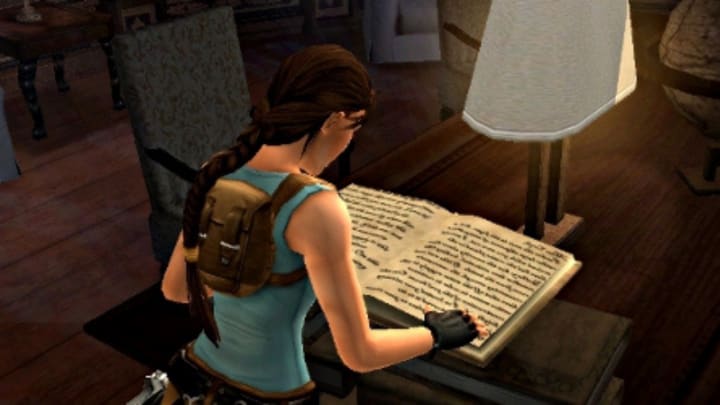 6. She taught me to never give up
Lara from the new trilogy of games has such a fighting spirit.
She faces Jaguars, men with machine guns, natural (or not so much) disasters, and fighting for her life multiple times.
I love how the game developers and designers portray Lara in these games. She never gives up, and always pushes forward in the face of fear.
7. She taught me to be brave
Especially in Tomb Raider Reborn, Lara faces a lot of challenges she may not feel up to snuff for. She faces her fears, and conquers her first adventure as the Tomb Raider.
As a young woman, I always admired her bravery. I wanted to someday be as bold in the face of danger and adversity as Lara.
8. She taught me that sometimes, love hurts
Lara has gone through a lot of loss and heartbreak, from losing her father at a young age, believing that her friend Amanda had died on an excavation, to having to kill her friend and love interest Terry because of a decision he had made.
She showed me that sometimes, loved ones leave, or are taken from you. And while it hurts, and will stay with you as a scar forever, you have to learn to move forward.
9. She taught me to be well rounded
Throughout the Tomb Raider games, Lara uses a ton of different types of weapons. She uses everything from shot guns, to harpoon launchers, to her classic double pistols. She is also seen using a Bo in Tomb Raider II: Cradle of life. In the newer trilogy of games, Lara uses a bow and arrows. She also knows how to horse back ride, climb with gear, and is skilled at fighting.
Lara can and will do pretty much anything.
That taught me as a young girl, teenager, and adult that I too am capable of learning anything, and took it upon myself to practice martial arts, train in sword fighting, learn how to belay and climb with gear, practice archery, and take up kickboxing.
10. She taught me that women are capable of anything
In a time where the most well-known heroes and adventurers' were Superman, Batman, Spider-Man, and Indiana Jones, Lara gave us all a heroine. Especially in the video game world! I can't think of any other games growing up in the 90's and early 2000's with a great female hero.
(There was Carmen Sandiego, but I was pretty sure she was the bad guy lol)
Lara taught me women were just as capable as men.
Women can use weapons, fight, rock climb, do dangerous and adventurous things. Women can explore, go on expeditions and find adventure. Women are smart, and strong, and brave. Women are perfect by themselves, and being in a relationship does not define us.
Lara taught me a lot of things, but mostly, she taught me being a woman is a great thing, and it means whatever I want it to.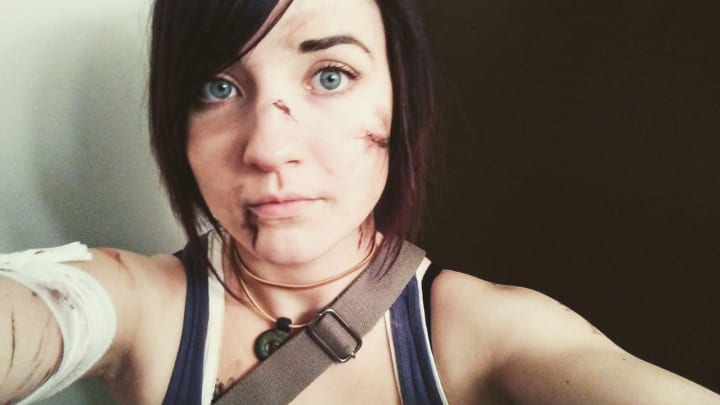 About the Creator
Writer, blogger and artist. Inspirations for writing are Markus Zusak and Tyler Knott Gregson. Follow me on Instagram! @a.natural.endeavor
Reader insights
Be the first to share your insights about this piece.
Add your insights