WWE News: It Is 'Confirmed' That The 'Captain of Charisma' Will Return to WWE!
WWE legend Christian returns to WWE as a part-timer.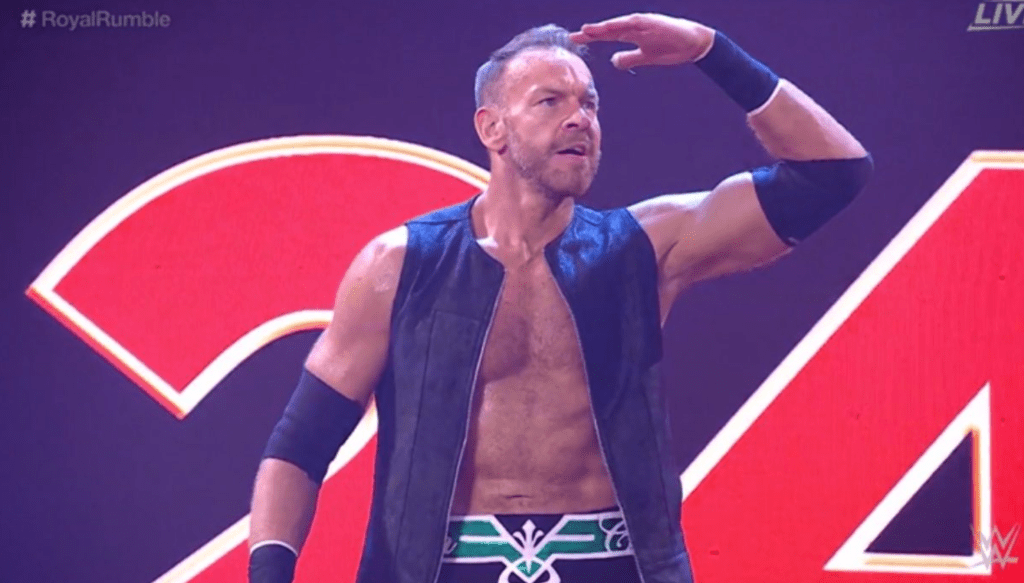 Image Credit: @WWE
Good day, my fellow readers.
Welcome to "M.A.R. Entertainment."
If Edge's epic Royal Rumble victory wasn't enough, this exciting news will add to the excitement.
The 'Captain of Charisma' Christian will 'officially' return to the WWE!
According to WWE Insider, Alex McCarthy on Twitter, this is what he found out about Christian's role with the WWE:
This is indeed amazing news!
First off, for Christian to return after 7 years is great for the WWE. What confirmed the return was when the "Captain of Charisma" entered at No.24 for the Royal Rumble event.
When Christian entered the Royal Rumble, I was so excited and almost fell off my bed. Furthermore, with this return, not only he will be a part-timer but will be a part of tag team matches with his longtime friend, the 2021 Royal Rumble winner, Edge.
Since Christian is back with the WWE, there are so many legendary matches and tag team bouts awaiting for him to be a part of going forward.
Future Match-Ups
There are a few superstars and legends I would love to see Christian go up against this year and beyond.
The first match I would love to see is between Christian and Randy Orton. Remember last year, when Christian was involved with Edge's rivalry with Orton and was punted on the head?
To see Christian get his revenge on Orton once and for all would be the icing on the cake.
The next following matchups for Christian would be against AJ Styles, Drew McIntyre, Matt Riddle, or even Edge himself. The future matchups for Christian will be out of this world. Can't wait to see the possibilities for the "Captain of Charisma."
Future Tag Team Matchups
We all know that both Edge and Christian are one of the greatest tag teams in WWE history. Both men invented the TLC match, along with the 'Hardy Boyz' (Jeff Hardy & Matt Hardy) and the 'Dudley Boyz' (Bubba Ray Dudley & D-Von), and paved the way for future superstars to participate.
In this new year, the possibilities are endless for both Edge and Christian when going up against the tag teams of today. Teams like 'The Hurt Business' (Shelton Benjamin & Cedric Alexander), 'The Street Profits' (Angelo Crawford & Montez Ford), and Dolph Ziggler & Bobby Roode.
When Wrestlemania comes around next year, both Edge and Christian may go up against the 'Hardy Boyz' and the 'Dudely Boyz' in a TLC match.
When it comes to the WWE, anything can happen. Fantasy matches are turning to reality before our very eyes.
My Thoughts
My thoughts about Christian returning to WWE as a part-timer was never a surprise to me. It was only a matter of time until this news would come out and happy it did. Christian is beloved by millions of people and will retire on his own terms. I am sure his friend Edge has the same sentiment as well.
The last time Christian was with the WWE was almost 7 years ago. I storngly believe that the 'Captain of Charisma' is primed to capture the WWE championship when the time comes.
Until then, Christian is here to stay.
I know for sure WWE fans are thrilled for Christian to be a part of future matches going forward.
Welcome back, Christian!
f you enjoyed this post, make sure to donate and stay tuned for more news and upcoming reviews.
Every donation is much appreciated!
Stay tuned for the next review!
Stay safe and well everyone!

Michael Reynoso
The purpose of M.A.R. Entertainment is for all readers alike to experience entertainment in a fun, new way. There will be movies, sports, and artistry involved for me to do reviews, critique, and put forth my opinions on trending topics.
See all posts by Michael Reynoso →