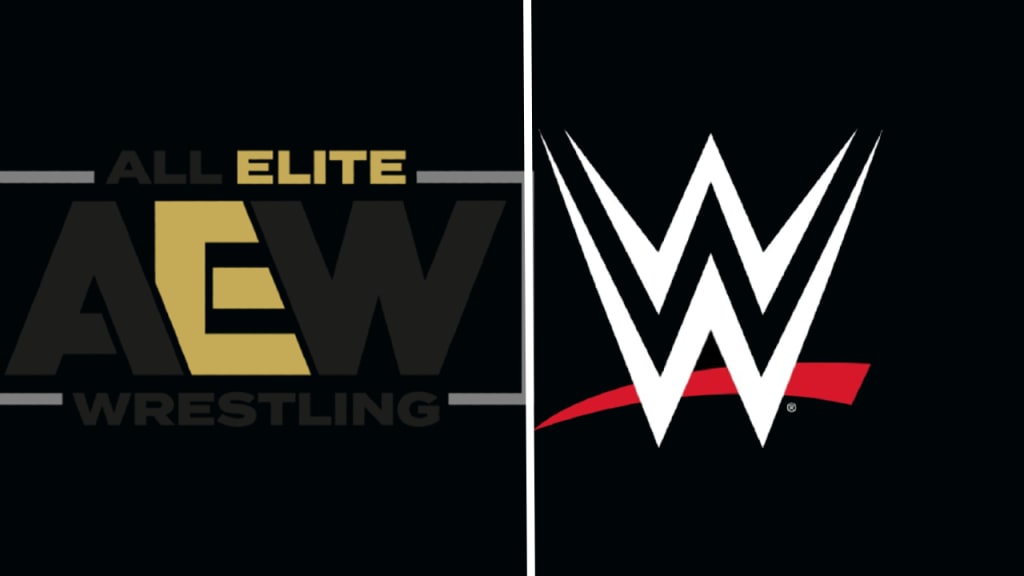 (Image Copyright: All Elite Wrestling/WWE)
The words merger and cross-promotion tend to go overlooked in the pro wrestling community. Individual promotions like WWE hold a stance that they're in direct competition with other companies, so the prospect of jointly coordinated events like in the days of WCW versus WWF are all but a dream. However, recent changes may point to something grand on the horizon.
Recently, the WWE brought back several superstars that were either laid off or left of their own volition. Among these names are a few who made it big in All Elite Wrestling. Cody Rhodes is a perfect example. Before returning, he held a substantial stake in the company as a promoter and star. The American Nightmare isn't the only one to make a surprise return, though. Johnny Gargano followed suit, sparking much speculation about more talents jumping ship.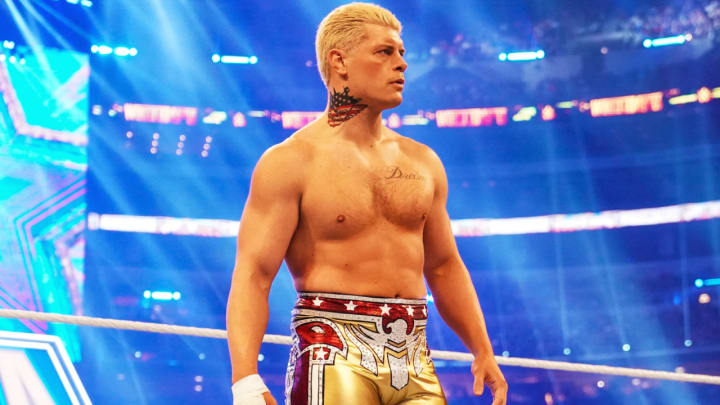 From New Japan Pro Wrestling, AJ Styles welcomed his brothers in the OC back. The reunion for these former heels popped, getting the fans excited in the process. Even though the stable presented as heels in most of their past, the Monday Night Raw audience rooted for them as they took on Judgment Day. That level of electricity makes WWE the powerhouse it is, and the only way for that momentum to keep going is to break down the walls. Yes, that was a cheesy Y2J reference.
No one can deny the pulse-pounding moments of the past few weeks, like the OC reuniting or Braun Strowman running through practically everyone, or even the sentimental out-of-character speech Bray Wyatt gave during the close of Friday Night Smackdown. These have reignited fan interest. So, the evidence speaks for itself.
Why A Merger Needs To Happen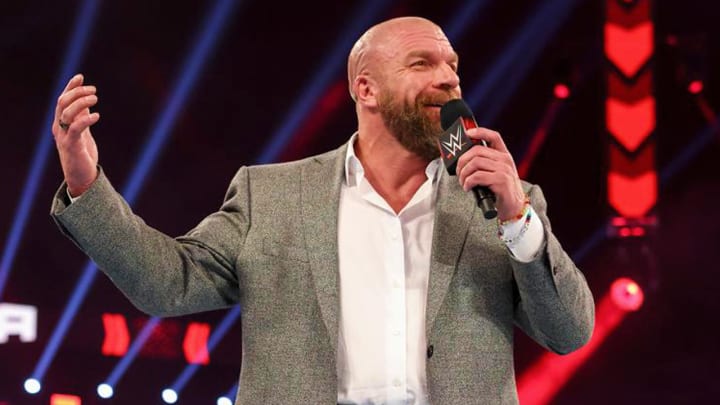 The point is that the WWE Universe wants all their favorite superstars on the same platform again. And that requires executives in the creative department, like Triple H, to reach across the table and extend a hand to everyone in AEW. It's not like they won't be open to the possibility, either. Athletes such as Bryan Danielson and Cesaro had promising careers before departing. They still can, which can be done on their terms, assuming Tony Khan and WWE executives agree to a mutually beneficial deal.
WWE also needs to consider looking toward rehiring fan favs like CM Punk. Oddly, chants for the best in the world or another of Punk's monikers become crowd-motivated without any sign of stopping until the wrestler cutting a promo asks the audience to stop. This unprovoked chant suggests demand for the former superstar to wrestle again exists. As luck so has it, Punk recently departed AEW, too. That means a competing promotion is up to poach the free agent.
All the pieces are lining up for WWE — and AEW — to have a great year. The competing promotions have snagged superstars from each other, but regardless of circumstance, now is the opportunity to bridge that gap and become better. People know the proposal will work. Each time WWE welcomed a new promotion, whether ECW, WCW, or TNA collaborated, they all profited from the crossover. We mentioned them already, but the Monday night wars for wrestling supremacy between WCW and WWF are still some of the most well-regarded. The clear conclusion is that the same type of collaboration needs to happen today.
The Perfect Venue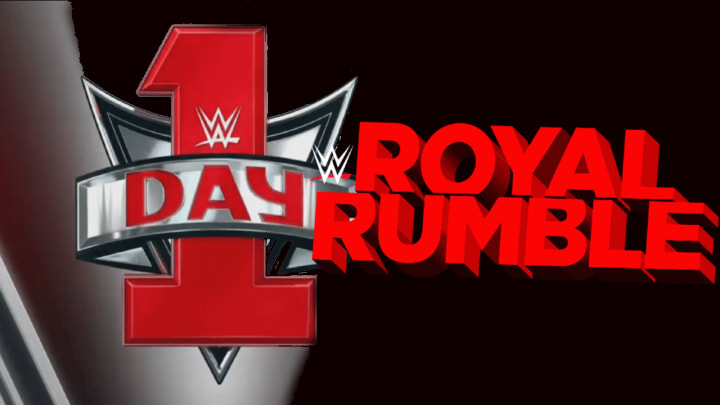 As timing would have it, too, the end of the calendar year is approaching, which puts Day 1 and the Royal Rumble up to stage such an event. January 1st seems like an ideal date to push a new creative direction for the company, although surprise appearances during the Royal Rumble would receive higher applause. Brock Lesnar did the exact same thing last year, with the audience roaring in response to his theme song sounding off. Imagine if it was CM Punk's music this upcoming year. Fans will probably storm the ring.
Seemingly enough, the introduction — or rather — the reintroduction of superstars like Matt Hardy can shake up the title rankings in WWE. Roman Reigns sits atop his mountain of omnipotence with no sign of an end coming. Practically, every superstar on the main roster has taken a shot, yet all have failed. Because of that, main-card athletes like Bryan Danielson can give Reigns a run for his money. Bryan almost took home the title during his farewell match in 2021, but the Head of the table lucked out with another cheap win.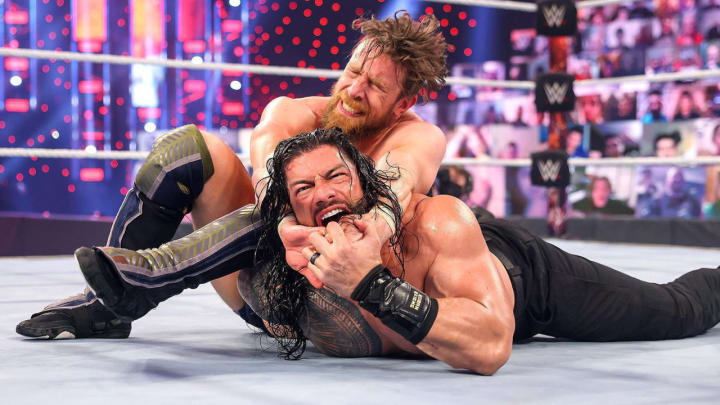 Whether that's to be or not, both WWE and AEW stand to profit substantially from a jointly run event. The promotions don't have to make this a recurring thing, either. No fan wants to replicate the WCW-WWF rivalry. They want something new, original, and occasional appearances by superstars such as Bryan Danielson work. Vice-versa, AEW can expect to benefit from instances like Seth Rollins visiting Jon Moxley on that brand. He's got star power as a current WWE highlight, and a reunion is a long time coming. A Shield reunification seems unlikely since Reigns has the Bloodline as a stable now, but Moxley and Rollins will suffice.
Altogether, the proposed cross-promotion holds a lot of promise. Nothing is a guarantee, especially when negotiations can break down very quickly. Fortunately, WWE's recent acquisitions tell us that the company is expanding its roster once again. And the best way to do so without poaching wrestlers is to share talents across all brands. WWE Creative already implements similar tactics when transplanting superstars from one show to another. It shouldn't be too difficult to make room for AEW transplants.
Reader insights
Be the first to share your insights about this piece.
Add your insights