Women's Hoop Review XVIII
Rickea gets 30, The U tops UNC, Baylor dominates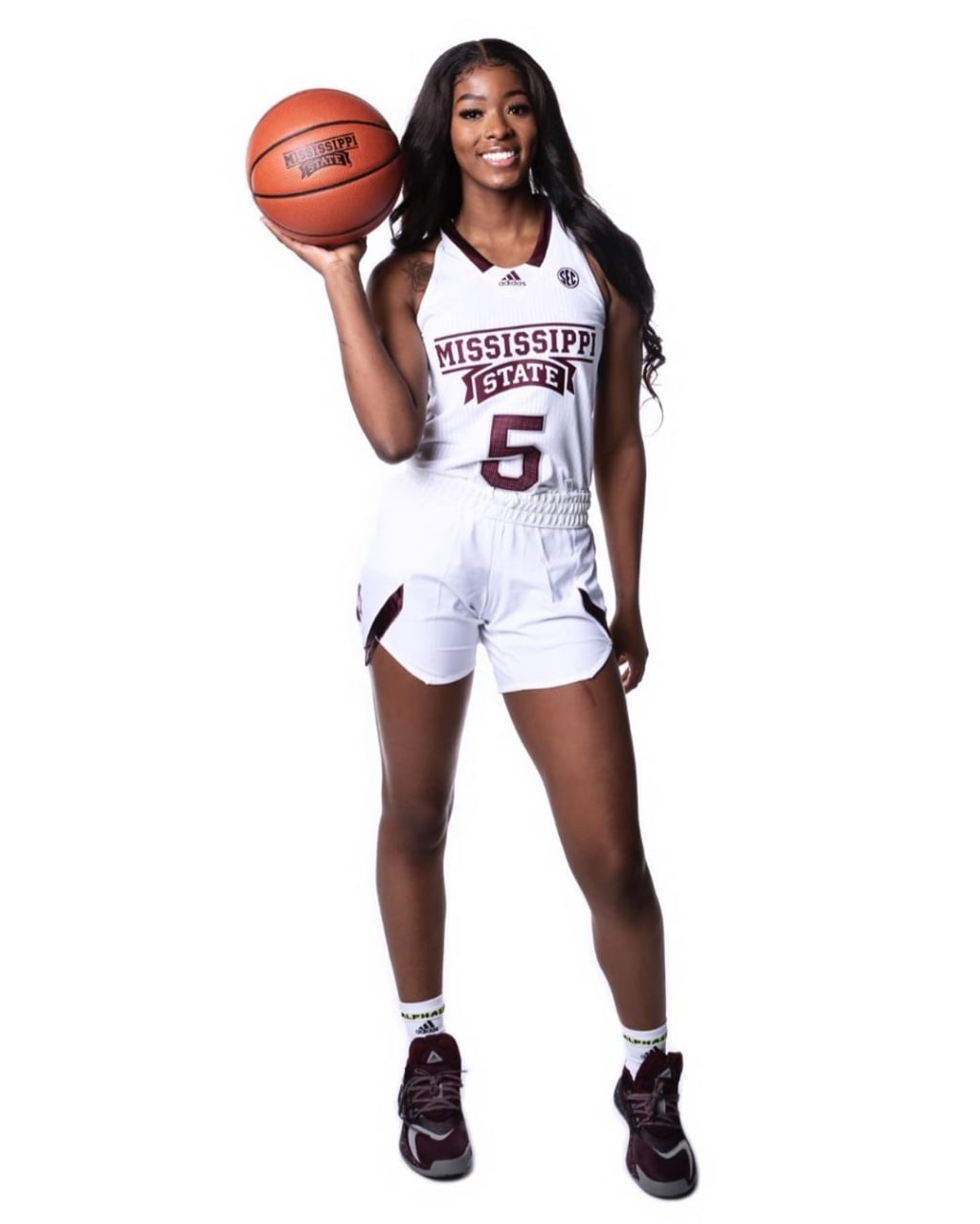 Rickea
Miami 67 - North Carolina 63
Senior forward Destiny Harden posted season highs with 20 points and 12 rebounds in a Miami (4-1) win over ACC rival North Carolina (5-2), Monday, Dec. 14. The 6-0 Chicago native entered the game averaging 11.5 points and 5.5 rebounds in the first four games of the year. Harden had been in a slump the previous two games going 4-15 from the field and averaging just nine points per contest.
Below: Destiny Harden
Harden outperformed the very talented frontcourt of North Carolina which was led by 6-4 senior center Janelle Bailey who posted her first double-double of the season with 14 points and 13 rebounds. She also blocked a game high three shots.
Below: Janelle Bailey
Both teams struggled to shoot the ball as UNC shot 36 percent and Miami shot 31 percent from the floor. Carolina started three guards that shot a combined 8-35. Miami's three starting guards shot 7-27. The TarHeels star freshman guard Deja Kelly had a hot start shooting 50 percent in the first four games of the season. In the last three she's shot 25 percent (11-43). Despite the rough shooting night Kelly connected on three-of-six three-point attempts to post 16 points.
Another freshman led UNC in scoring. The 6-1 guard Alyssa Ustby scored a season high 17 points, shooting 7-10. She also had eight rebounds, and season bests with four steals and three assists. A third Carolina freshman, 6-2 forward Anya Poole, a native of Raleigh, North Carolina, contributed with 10 rebounds. This was Poole's third game with 10 boards or more.
Below: Alyssa Ustby
Miami guards Kelsey Marshall and Taylor Mason struggled with their shot but they did take care of the basketball. The two combined for eight assists and only had three turnovers. They also had 11 points each.
Mississippi State 103 - Troy 76
Above: Rickea Jackson
Led by a sensational performance by sophomore Rickea Jackson, who scored 30 points, Mississippi State (3-1) throttled Troy (3-2) by 27 points. Jackson had her best shooting performance of the season as she nailed six-of-10 three-point shots. Last season, the 6-2 forward from Detroit, Michigan hit 12 threes the entire campaign.
The Bulldogs got a surprise offensive explosion from 6-4 senior forward Sidney Cooks who entered the game averaging 6.7 points per game. She scored 26 points knocking down six threes like Jackson did. Mississippi State shot 48 percent from three shooting 18-37.
Below: Sidney Cooks
Bulldogs sophomore Aliyah Matharu came off of the bench to score 16 points. She also grabbed five rebounds and had three assists as well as three steals.
Troy was overmatched but it did get good play from senior forward Alexus Dye who is having a great season. She scored 20 points with 11 rebounds. It was her fourth double-double in five games.
Baylor 91 - Texas Tech 45
Seventh ranked Baylor was not playing around as it took Big 12 foe Texas Tech apart, Monday night.
Jerry Hill of the Baylor Bear Insider reported that Baylor coach Kim Mulkey said, "In the huddle, I told them to look at the scoreboard, and I asked them how many points we were ahead and then I challenged them . . . you need to extend the lead. Not only did I give them a number to extend it to, they went beyond that number."
Junior forward NaLyssa Smith shot a season best 66 percent from the field while draining nine-of-10 free-throws on her way to a game high 21 points. The 6-2 junior also grabbed nine rebounds just missing her second double-double of the year.
Below: DiJonai Carrington
Senior guard DiJonai Carrington came off of the bench to score 13 points in 18 minutes of action for Baylor. She also contributed on defense with two steals. Sophomore reserve guard Jordyn Oliver had the most productive game of her career with eight points, eight assists and seven rebounds. She also took care of the ball with just one turnover.
Texas Tech's lone double figure scorer was senior guard Vivian Gray who scored 18 points.