Women's Hoop Report 53
Winning is their Destiny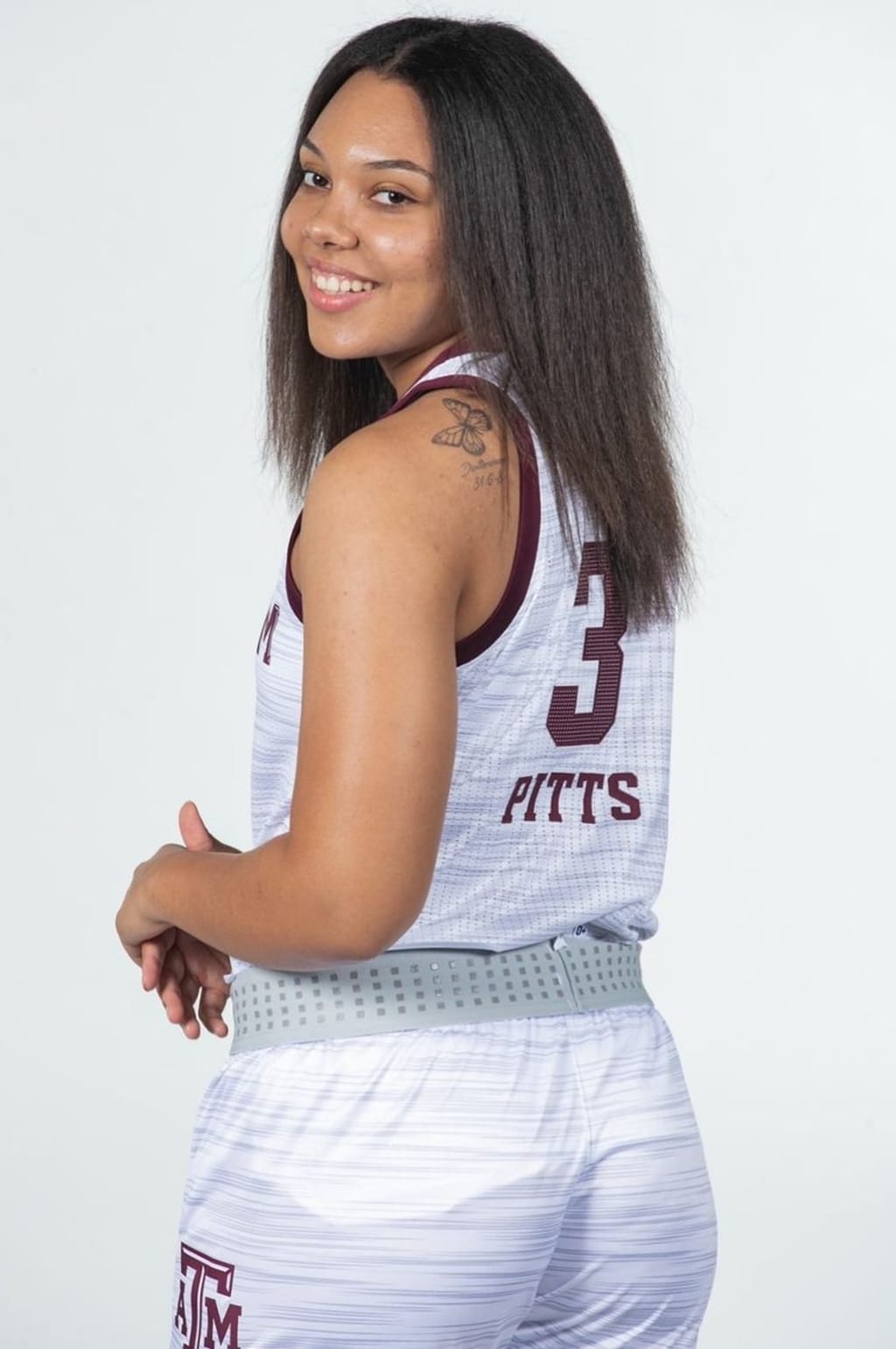 Destiny Pitts
Feb. 21, 2021
North Carolina State 82 - North Carolina 63
Jakia Brown-Turner shot the lights out going four-of-five from three-point land as host North Carolina (15-2) slammed down its rival North Carolina.
Brown-Turner scored a season best 25 points on 10-of-16 overall shooting for North Carolina State. The sophomore posted more than 20 points for the second straight game. She has made 19-of-30 shots over the past two games.
Above: Kayla Jones
Center Elissa Cunane posted a double-double for the Wolfpack as she had 17 points, 14 rebounds and four assists. The third North Carolina State player to score double figures was forward Kayla Jones who pitched in 20 points and eight rebounds.
North Carolina (11-9) was led in scoring by freshman Deja Kelly's 14 points.
Michigan 75 - Ohio State 66
Naz Hillmon scored 27 points to avenge a previous loss to rival Ohio State, as Michigan earned its 13th win of the season. The Wolverines improved to 13-2 and dropped Ohio State to 13-4, behind Hillmon's effort that included an 11-of-16 shooting performance. Michigan's Amy Dilk led the offense with six assists opposed to just one turnover. She also had 13 points, six rebounds and three steals.
Below: Amy Dilk
Michigan survived a great game from Ohio State guard Jacy Sheldon who shot nine-of-14, including a season best six-of-10 from three. She scored her second best total of the season with 26 points. Despite that, Ohio State had a hard time over coming a 41-27 rebounding deficit and giving up 17 turnovers and being limited to 11 assists.
Michigan's Dilk shared the team lead in steals with reserve guard Maddie Nolan. The Wolverines also did a great defensive job on Ohio State forward Dorka Juhasz. She averages 15 points per game but went zero-for-eight from the field, scoring just one point. It was only the second time this season that she was held under 10 points.
Texas A&M 66 - Mississippi 55
Above: Destiny Pitts
After a narrow 26-23 lead at halftime, Texas A&M (22-1) put its foot to the pedal and used a 40-32 second half to overcome, Mississippi (9-9) in a nine-point road win.
Point guard Aaliyah Wilson dished out a team best six assists with 10 points and seven rebounds in the Aggies win. Guard Kayla Wells led Texas A&M with 18 points, nine rebounds and two blocks. Reserve Destiny Pitts paced all Texas A&M players with three-of-seven shooting from long distance. The rest of the team shot one-of-six from the three-point line.
Mississippi forward Shakira Austin had a double-double with 16 points, 10 rebounds, three assists and two steals.
Oregon State 71 - UCLA 64
The UCLA Bruins (13-4) were winners of eight of their last nine games and at times looked as good as any team in the nation, but Sunday Oregon State (8-6) outworked the home team down the stretch to earn an upset win.
Below: Aleah Goodman & Taylor Jones
Oregon State outscored UCLA 20-12 in the fourth quarter as it got a double-double from forward Taylor Jones. She made seven-of-nine shots, scoring 16 points with 11 rebounds. The 6-4 sophomore forward posted her third double-double of the season. The Beavers were led in scoring by Aleah Goodman, who flirted with a triple-double. She had 20 points, nine assists and seven rebounds, which was a season best. This was Goodman's sixth game with at least 20 points this season. She has also reached the 20-point total in three of her last four games.
UCLA struggle to shoot the ball going 21-of-76 including five-of-22 from three. The Bruins top guard sophomore Charisma Osborne had her worse shooting performance of the season going four-of-21 with 11 points. Senior forward Michaela Onyenwere led UCLA in scoring with 19 points but she also had her share of struggles making just six-of-18 shot attempts.