Will Duchene Make The Sens Better?
What the early season blockbuster trade means for Ottawa... and whether the Senators really won the trade.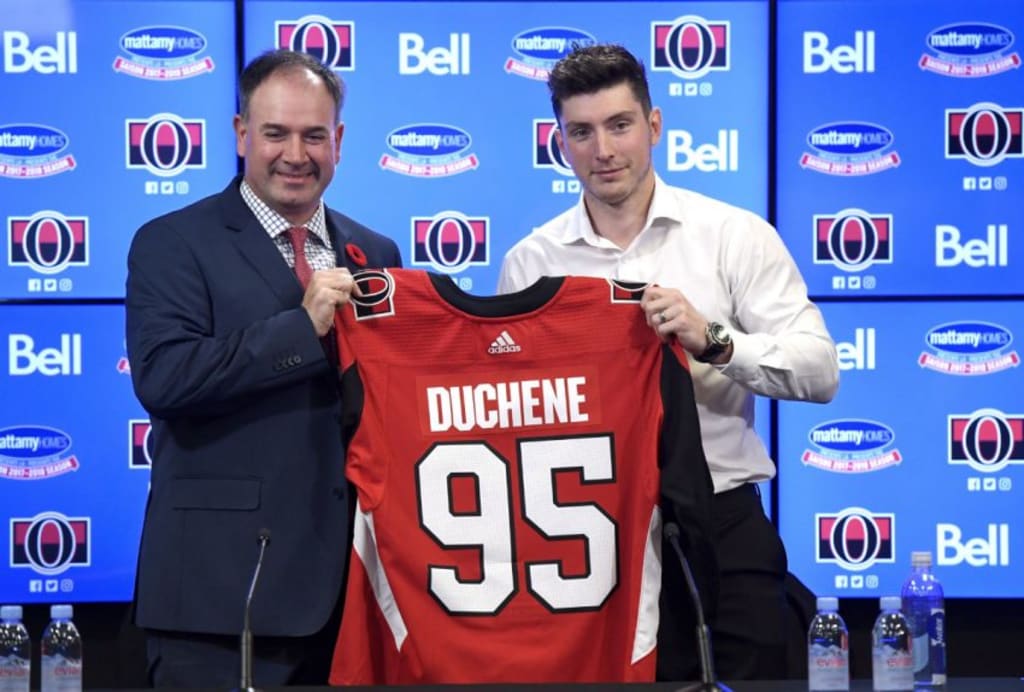 New Sens forward Matt Duchene is introduced after a blockbuster trade (Image via Toronto Sun)
Well, it finally happened.
After months of speculation and prognostication, Matt Duchene has finally been dealt by the Colorado Avalanche. The winners of the Duchene sweepstakes are the Ottawa Senators, who were involved as part of a three-team trade to earn the coveted centerman.
First, let's look at how the trade broke down.
Ottawa Senators receive: C Matt Duchene
Nashville Predators receive: C Kyle Turris
Colorado Avalanche receive: D Samuel Girard, G Andrew Hammond, C Shane Bowers, C Vladislav Kamenev, 1st and 3rd round pick from Ottawa, 2nd round pick from Nashville
It is a complex deal, to be sure. But, Avs GM Joe Sakic was in the unenviable position of having to work out a deal for a star forward he likely would not have tried to work out on his own. Duchene, the 2009 third overall pick of the Avalanche, requested a trade over a year ago.
So, what have the Senators gained in adding Duchene? And who really won this trade?
In short, a very talented young centerman who has high levels of skill and playmaking ability. Colorado, which has had sporadic success during Duchene's career, surrounded him with first-round talent such as Nathan MacKinnon and Gabriel Landeskog, and gave him what appeared to be a comfortable role. Duchene was able to put up 0.73 points per game in 585 games with the Avs and showed a high level of consistency. His 41 points last year may be an outlier; the last time Duchene put up less than 50 points was during the lockout-shortened 2012-13 season, when he nearly averaged a point per game.
While Kyle Turris was by all means a serviceable player for Ottawa, it is doubtless that swapping in Duchene is an upgrade. Turris arrived in Ottawa via trade with the Phoenix Coyotes in 2011 and was an alternate captain at the time of his trade to Nashville. He has been a massive part of the Ottawa community and a valuable centerman who has himself been a consistent presence in the lineup. From the hockey side of things, though, the upgrade is apparent. Turris has averaged 0.59 points per game and is two years older than Duchene. He was also looking for a huge contract extension. An extension he immediately got from the Predators, but may not have gotten from the Senators. By bringing in Duchene, the Sens get younger, faster, and more talented.
Who won this trade?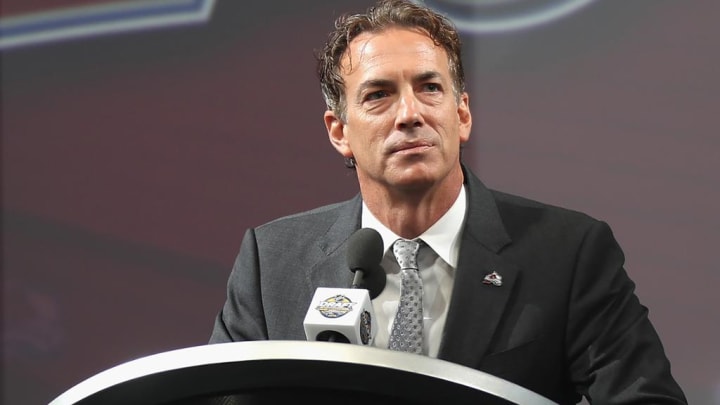 It is hard to say anyone truly lost this trade. Every team picked up something it needed, or upgraded somewhere. But, with the pressure on to deal a star player, Avalanche GM Joe Sakic pulled off a deal that genuinely helps his team moving forward. A team that finished dead last in the league last year, Sakic had a very valuable asset in Duchene and used that to his full advantage. The return on Duchene was three draft picks, three talented prospects and a backup goalie whose contract is expiring. That is an impressive haul, and is without a doubt the maximum he could have pulled in for a player of Duchene's caliber.
Colorado is not in "win now" mode by any means, so bolstering the future was the priority for Sakic. He did that and then some, bringing in two high-level prospects at the forward position in Bowers and Kamenev, and a potential top-pairing defenseman of the future in Girard for the more immediate term. In the longer term, Sakic has acquired three more picks he can use or trade. As much as every team has garnered something to improve themselves, the longevity of the assets Colorado gained will likely represent the best haul of all three.
Three-team deals do not often happen in the NHL, and this one was an early season blockbuster that may have helped shape the outcome for three teams. Fans can only hope there is more to come.
Reader insights
Be the first to share your insights about this piece.
Add your insights