Who Is the Best QB in 2019?
Quarterbacks are extremely important to a successful team.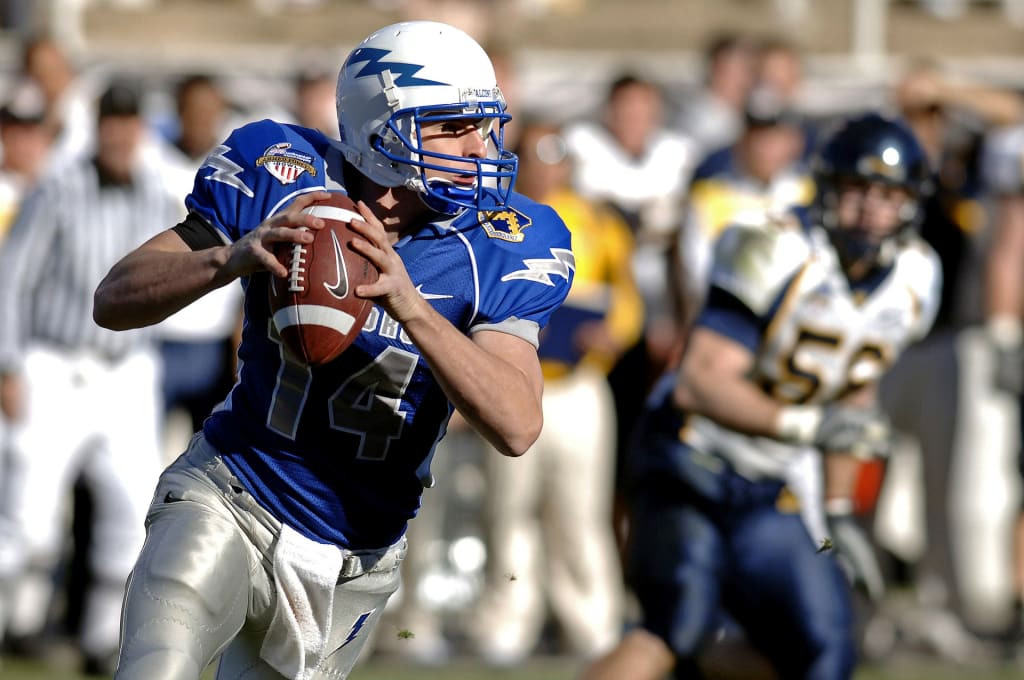 Whether you're new to fantasy football or an old vet, the importance of a star quarterback on your fantasy team should be clear. Football teams in real life are dependent on the QB, since nothing on the offensive line gets done without them.
In fantasy, a QB having a great game can easily be the factor that secures your team a win in situations where your other players were underperforming. As such, it stands to reason that a star QB can be one of the most important parts of a successful team.
Thankfully, you can check QB rankings at any time to see who you should be looking out for come draft time. The following are the top picks for 2019 thus far.
Patrick Mahomes — Kansas City Chiefs
Patrick Mahomes is at the top of nearly everyone's QB list for 2019, and for good reason. He had an MVP season in 2018 going for 5,000 yards, and 50 touchdowns. These kinds of stats are admittedly difficult to replicate, even for the very best players.
Still, Mahomes is a young player with plenty of potential to grow, and even if he performs a bit shy of last year, he's still an elite choice. The Chiefs have also revamped their defense for the coming season, which could take pressure off Mahomes, and make it easier for him to perform at peak levels. It's honestly hard to argue against the second year starter as a top pick.
Tom Brady — New England Patriots
Tom Brady is widely considered the greatest quarterback in the history of the sport, and while he may be starting a late career "decline," he still performed arguably the greatest comeback in NFL history during 2017's Super Bowl, and managed the best single-player performance in Super Bowl history during 2018's game.
He is unquestionably one of the biggest names in American sports, and should be respected as a top player until the day he retires. While some may put younger quarterbacks higher on their pick lists, it's hard to imagine Brady's 2019 performance being anything short of great.
Andrew Luck — Indianapolis Colts
Even when he isn't at 100 percent, Andrew Luck is a fierce competitor, and now that he's completely refreshed for this season, we could easily see his greatest numbers yet. After sitting out the majority of 2017 due to a shoulder injury, Luck returned last year with a pass completion percentage of 67.3, and threw 39 touchdowns, nearly reaching his all-time record.
With one of the best offensive lines in the league to support him at full health, Luck is an absolutely elite choice for 2019.
Cam Newton — Carolina Panthers
While Newton's performance last year wasn't always his best, this was mainly due to injuries, rather than any other issues. When healthy, Newton is consistently a QB1—and more than worth an aggressive fantasy draft. Despite his injuries last season, he finished with a career high passing percentage of 67.9.
Of course, any Newton fan can tell you that his real value in fantasy comes from his runs. Last year he ran in four touchdowns, and rushed for a total of 488 yards. With rush yards becoming consistently more important for fantasy QB scoreboards, Newton is a potential titan at full health.
Sleepers
Even if you don't manage to score an elite QB in your draft, and most experts recommend against drafting a QB too early, it's always worthwhile to research some sleeper agents.
The right sleeper can provide good backup, or even take over for your lead later in the season. North Dakota State's Easton Stick is worth keeping an eye on, especially considering his 2015 season covering for an injured Carson Wentz, which led to a national championship.
Gardner Minshew of Washington State is also worthy of draft consideration. He finished second overall during his one season in the Pac-12, and was considered the most accurate overall passer in college football that year. He is more suited than most to begin next level play in his NFL career.