Which NBA Finals Stars Deserve Their Own Team?
These players may be fine with riding coattails and winning championships, but some of the Cavs and Warriors secondary stars could run their own show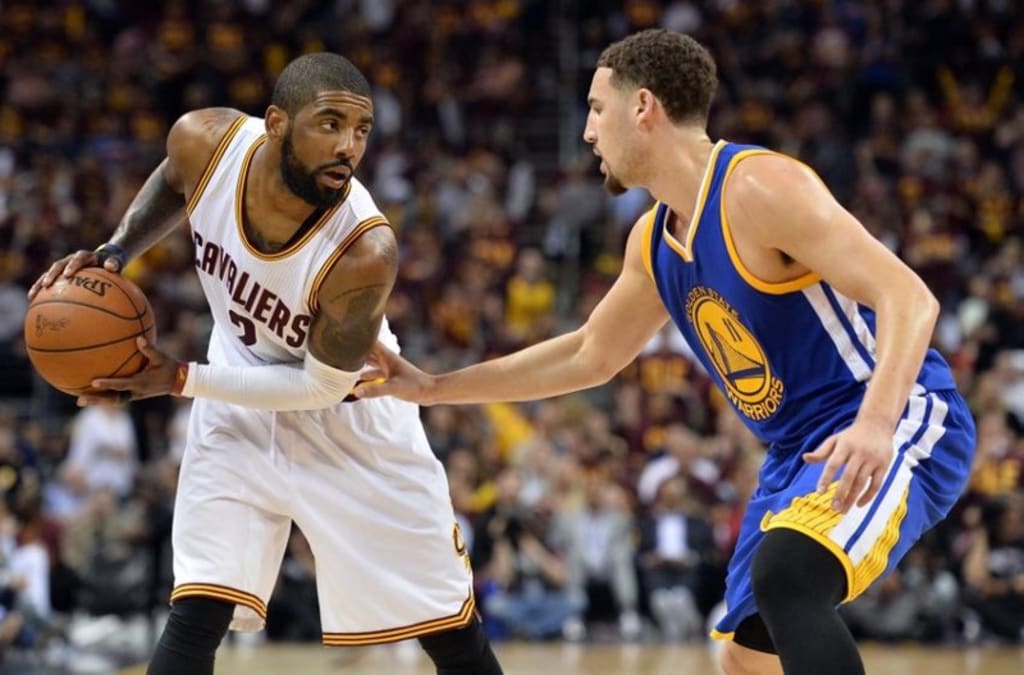 Check Down Sports
It's hard to figure out what's more disheartening at this point in the common NBA fan's life- the fact that there's no meaningful basketball on until the end of October, or that we just finished a relatively unentertaining NBA Finals that will likely feature the same matchup for the next few years. While you dive into NBA Classics or binge on 30 for 30s, you could console yourself with the thought that these teams might not actually feature the same rosters as early as next year.
Yes, it's extremely unlikely. So was LeBron leaving his hometown for South Beach, that same man leaving his titles behind to win won back in Cleveland, or Durant joining the team that just won 73 games and ousted him from the playoffs. When are we going to realize that absolutely anything can happen during free agency? It's a tantalizing and dangerous phenomenon to embrace, but let's dream a little. If you're looking for more parity in the league, or just want to see a star go off and build on his own and become the anti-LeBron or KD, then it's time to embrace the possibilities.
Kyrie Irving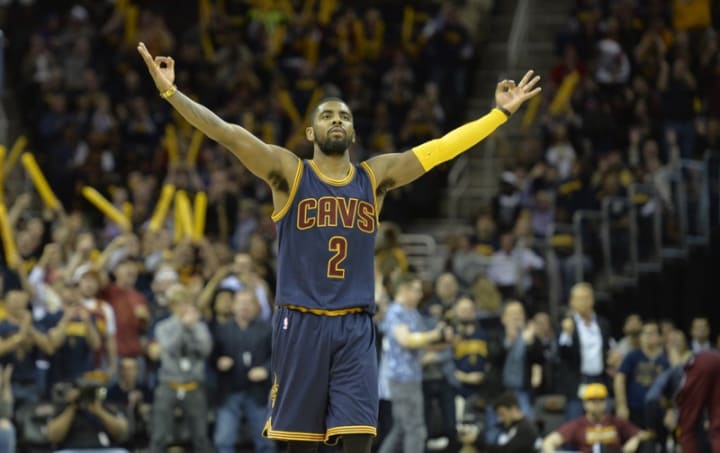 Right now, we're all content watching Kyrie take over from time to time in the Finals when LeBron needs a break, hitting absurd contested layups and making his heat checks must watch basketball. Still, there has to be a small part of you that wonders how the man would operate if he had his own team.
This doesn't technically mean he has to go anywhere. Now that LeBron has lost a fifth NBA Finals, there are already rumors swirling around that he'll head elsewhere when he hits free agency in 2018. He's already won his rings for his hometown, and doesn't really have any ties anywhere. With Irving under contract until his player option hits in 2019, that gives us the chance to either see him leave the Cavs, or to abandon ship like his leader and let Cleveland sink to the bottom of the league again.
We've seen a Cavs team with Irving as the only star before, during his first three seasons, but it would be insane to compare that version of Cleveland's point guard to the man who is hitting his prime right now. You can argue he had his best year this season, averaging 25.2 points on 47% shooting, both career highs. That's with LeBron commanding a hefty amount of touches per game. If he was free as the only scorer on the team, that number would only go up. We'd see Irving compete for a scoring title each and every year.
Even though he's one of the better scorers in the NBA, we've yet to see Kyrie take over without big brother LeBron casting his shadow on the court to frighten the defense and give him more space.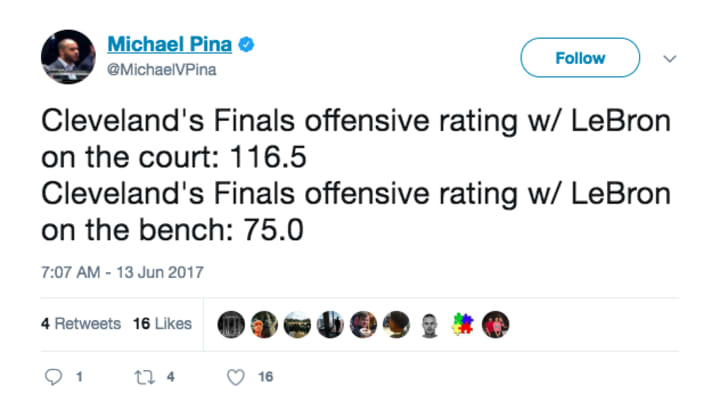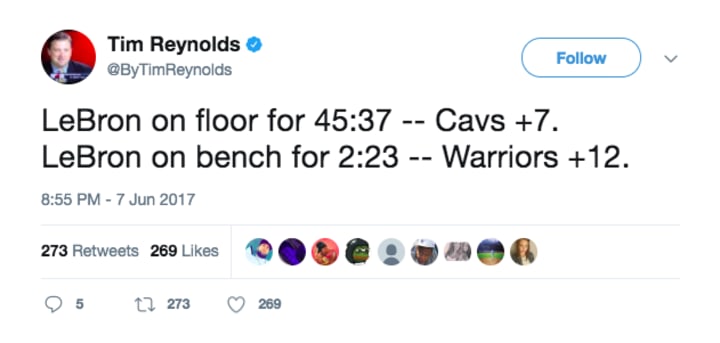 Irving's chances of becoming the top dog on his own team is interesting, because it mostly isn't his choice. This team isn't realistically ever going to trade him, so the only way he'd have his own team would be if LeBron left, or he was tired of heading to the Finals by the time 2019 rolled around.
Draymond Green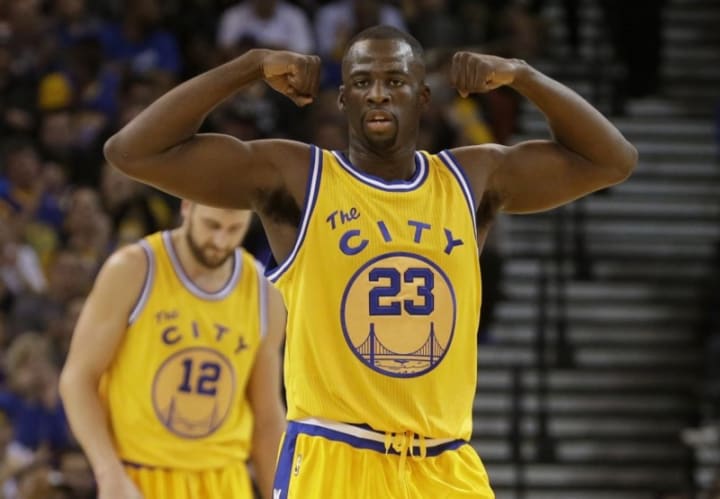 Green's chances of running his own team don't necessarily revolve around his contract. He received a max offer from the Pistons years ago, and opted to take Golden State's deal that has him locked up until 2020. The man is ready to win ring after ring.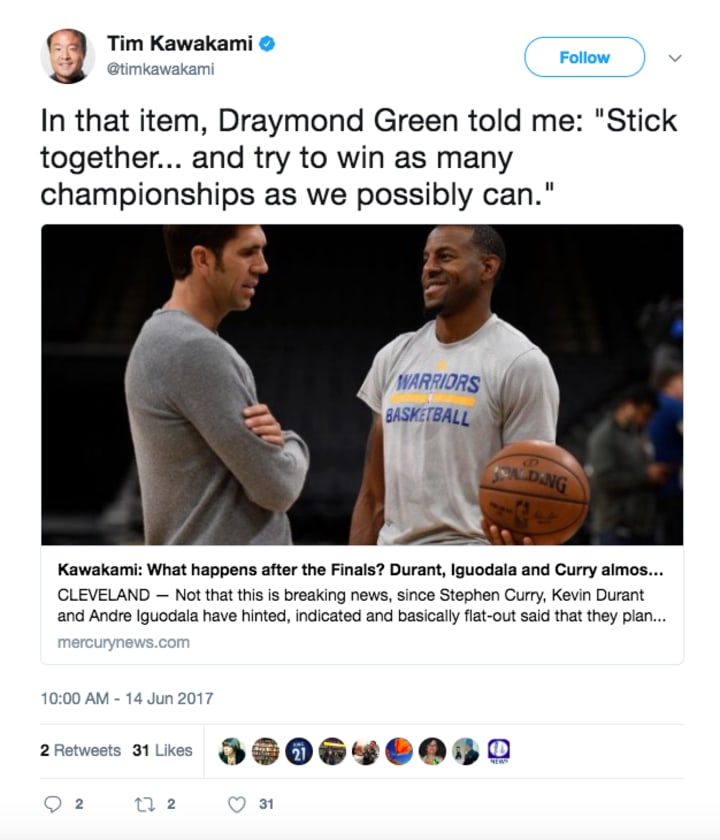 It's not a discussion if he'd leave to be the man elsewhere. It's understanding how his team would be if he did leave for a different role.
Unlike the majority of the players that could handle their own team, Draymond doesn't seem like an elite scorer by any means. It's not that he doesn't have the skill set- he's a big man who can handle the ball, create scoring opportunities in the paint, and can stretch the court. It's the simple fact that we haven't ever seen him in a situation where he has to score. As you could've guessed, it's easy for the man to disappear on offense when Durant, Curry and Thompson are on the same team.
That wouldn't be Green's team's claim to fame. It would be the defense he brings to the table, no matter where he goes. Yes he's surrounded by athletes whose defensive skills are usually overshadowed by the bombardment of threes that occur on a nightly basis, but it's that skill set that helps this superteam click. Let's not forget what might've happened if he wasn't suspended for Game 5 of last year's Finals. This team could have three straight rings because of the difference he makes on the defensive end.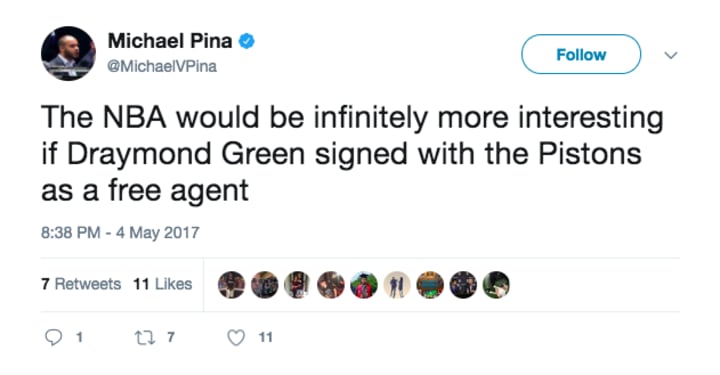 He's seen as less of a difference maker because he only averaged 10.2 points per game this season, but let's not confuse him with being a "glue guy". His leadership, offensive flexibility, and unmatchable defensive skill set would make him the most unique top player in the game.
Kevin Love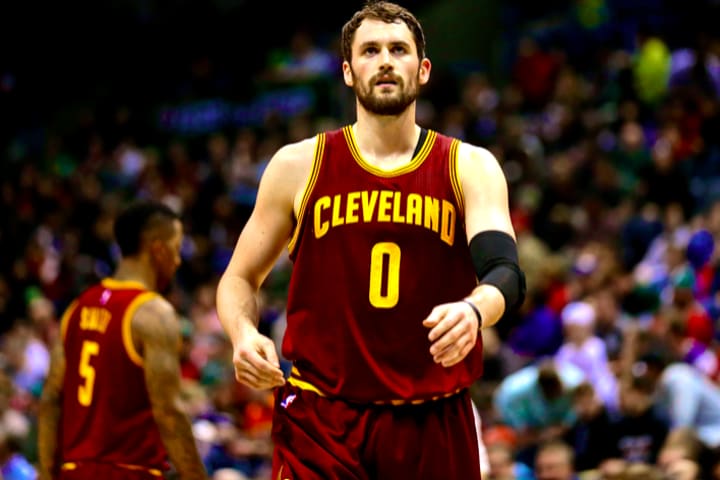 Everything about Kevin Love shows he should go to his own team. From his fit with the Cavs, to the beating they took in the Finals, to his personal play, it all points to the man heading elsewhere. Not only is his departure in Cleveland a necessary evil for both sides, but it's the most likely move out of any star on either team.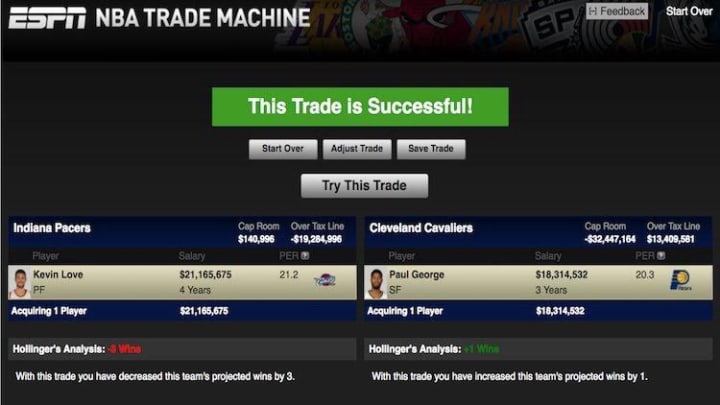 The clear qualm against giving Love his own team again is the lack of success he had as the main option in Minnesota. They didn't crack .500 once and averaged a disheartening 25.5 wins a season. He deserves some of the blame, but let's not forget some of the rosters that were assembled around him. Nikola Pekovic was the second best player on a number of those teams, they drafted both Johnny Flynn and Ricky Rubio ahead of Steph Curry, and Luke Ridnour started 50+ games for God's sakes. He wasn't exactly losing with a bunch of All Stars.
Love has finally found out what playing for a competent team actually feels like, but there's no way there isn't a part of you that doesn't miss the Kevin Love that put up a double-double in 53 straight games while averaging over 20/15. Every time LeBron reprimands Love and he puts his head down after a missed corner three, a little part of him must die inside. Instead of demanding double teams in the paint, he's a glorified spot up shooter.
Forget about how this trade might actually make Cleveland better. It's finally time for Love to carry a team. Instead of just putting up contested layups, getting the board and scoring off his own miss, Love's all around game is better. He's still the same three point threat he was his final year in Minnesota, and has gotten leaps and bounds better at passing and defense during his time in Cleveland.
He's clearly the most expendable out of any of the stars on either team, which is far from a bad thing. Love has had his taste of winning and earned a ring. Now, he may have the chance to put the team on his back once again, and carry them somewhere meaningful this time.
Klay Thompson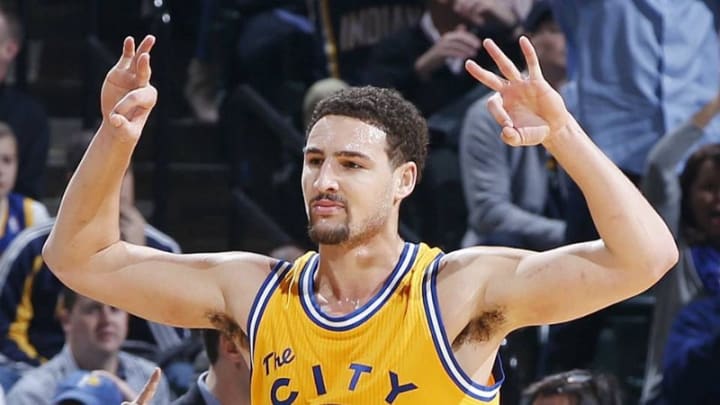 Trying to figure out Thompson's situation in Golden State has more layers to it than meets the eye. The obvious thing anchoring him to the Warriors is his clear love for competing and winning a championship every single year. It's not a bad thing to get addicted to.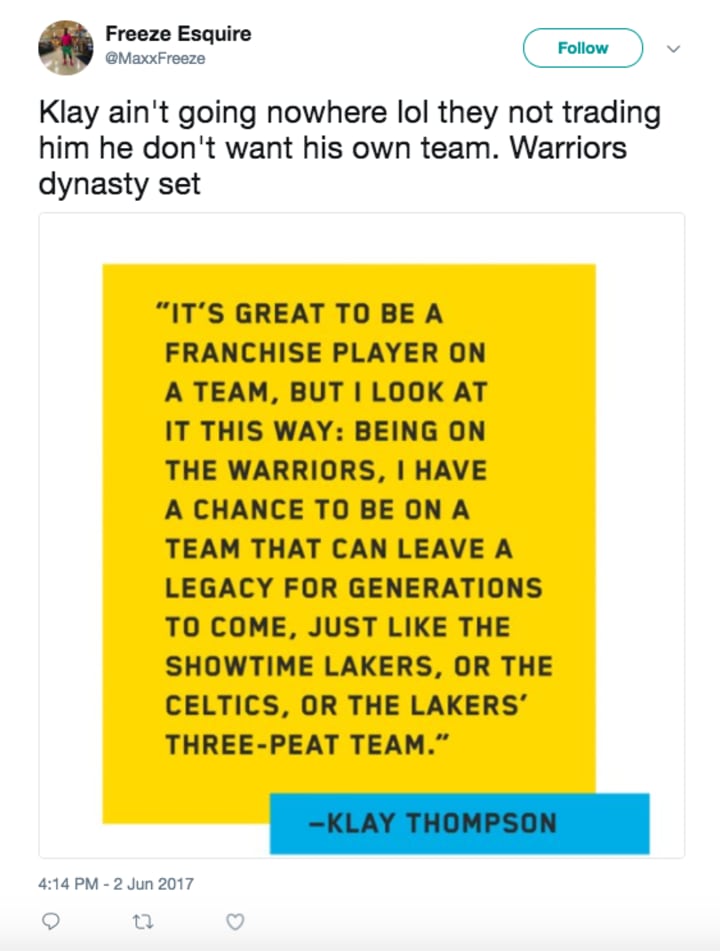 That was the perfect cookie cutter answer for a player who is going to spend at least two more years in Golden State. What's the man supposed to do, say he doesn't want to be the third option behind Durant and Curry when he has two more fingers to cover with a ring?
By the time he's a free agent in 2019, Thompson will have at least two rings, with the chance to add two more. He's a perennial All Star and a top three player at his position. That's the kind of resume NBA players dream of having when they retire. You know what he hasn't had? The chance to do any of that by himself. It seems crazy, but this is the same man who openly said he didn't want to sacrifice anything even though a former MVP was joining his team.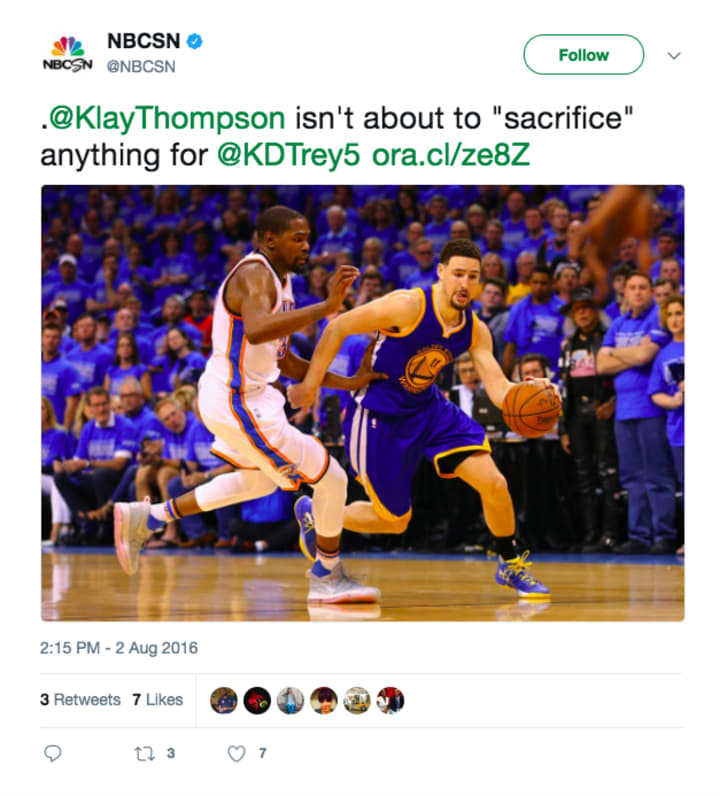 In reality, he didn't sacrifice a single thing. His numbers were essentially identical from the year before Durant arrived to now. Still, there are two more years of this before he has to make a decision. That's plenty of time to create tension.
Another issue with Klay isn't just possibly taking on a smaller role. It's taking on a smaller contract. Durant and Curry are both free agents this year, and are both going to get paid handsomely, and Draymond is already under contract until 2020. By missing out of the All-NBA teams this year, Thompson will have to find a way onto one of the three teams in 2018 if he wants to be eligible for the designated player extension. Even though he isn't sacrificing anything, it's hard to see him putting up the numbers to surpass the numerous stars across the league.
Instead of parting ways with key role players to hand Klay a max, this team might be okay with letting him walk in order to stay under the luxury tax. They already have two MVPs and a DPOY candidate. Who's to say they even want Klay back at the price he'll command?
Legacies go both ways. Some players are viewed by the rings they have, and some are viewed by the roles they have on the teams that win rings. With the contract confusion and the role of third banana in Golden State, maybe it's time Klay forge his own path.
JR Smith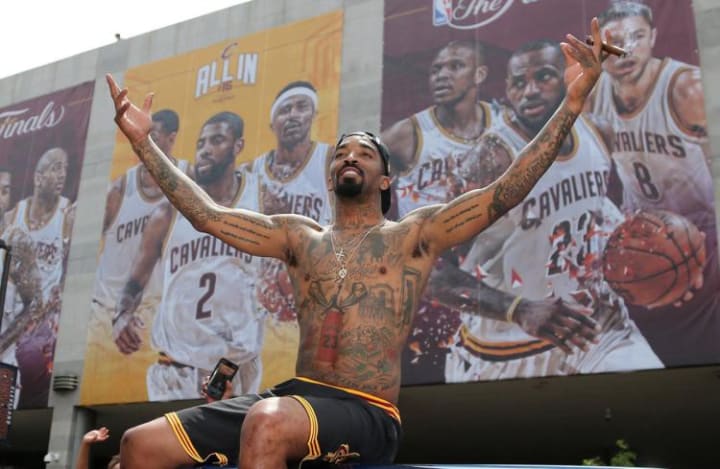 Just hand the guy a fat contract, give him the green light every game, and offer to pay for every fine he receives from the NBA to give us the perfect, no-holds barred JR. That'll make any franchise a must-watch team immediately.
About the Creator
Staff Writer at The Unbalanced. Aspiring trophy husband. Can be found arguing hot takes and hating Spike Lee. Stay positive, test negative.
Reader insights
Be the first to share your insights about this piece.
Add your insights