When Enough Is Enough: Why We Are Still Paying Too Much Attention to the Ball Family
LaVar Ball and his "BBB" have totally infiltrated media, our world, and our lives. Why? How, and most importantly: When will it stop?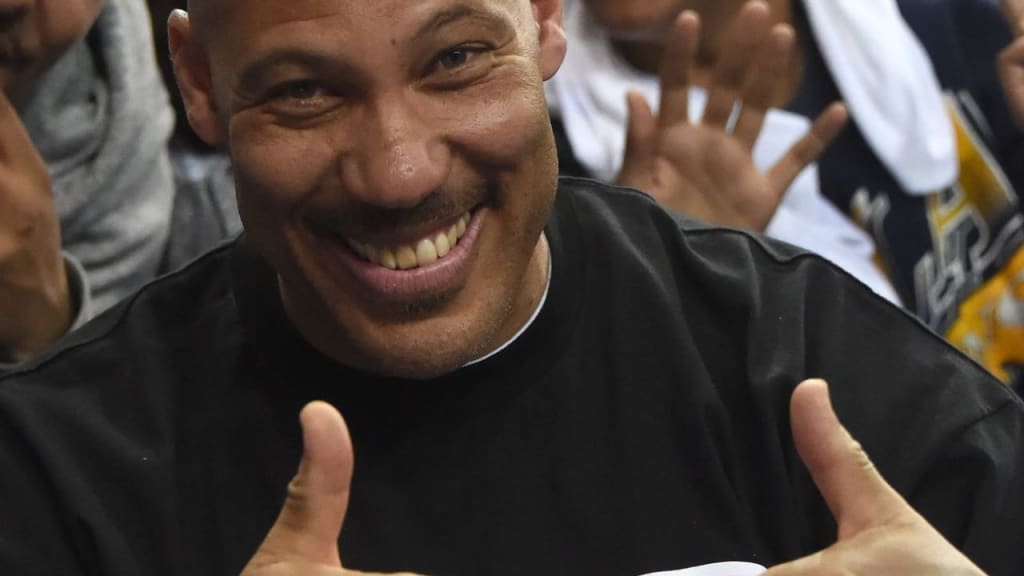 Youtube
About a year ago this time, the world was right. We had yet to be fully taken aback by the mercurial charm of one LaVar Ball and his three basketball wielding sons. We had yet to be tarnished by the boastful yet exuberant brand of marketing so elegantly executed by the patriarch of the Ball family. We had yet to witness what was surely on it's way in the form of a media madman and the subsequent superstar that was LaVar, and most importantly, we had yet to get tired of it. Well we are, the most of us sane, logical, and rational people, and here is why the act is starting to get old.
Is it the shoes?
Looking back over the history of the NBA, sports, and the sneaker business in general, there have always been pariahs. In thinking about some of the most popular sneakers of our generation, there are often a few that come to mind. Of course there is MJ, who is forever being chastised for his perceived lack of support for his own community. You could also look at Charles Barkley who throughout his heyday had a very obvious issue with gambling and not the best attitude. Another popular sneaker seller of the 90s, and still to this day, is Penny Hardaway.
He may not be guilty of things on the exact levels as some of the above, but it is believed that he has always had an ego, hence Shaq leaving their "Orlando Magic" squad and perhaps a championship dynasty in the making. Even outside of those three, you have Kobe Bryant, who has wildly popular sneakers still to this day, but also has skeletons of his own in his closet. Allen Iverson, who always found himself in the middle of controversy, and even Carmelo Anthony who still sells "team" Jordans with his name on them to this day, regardless of all the rumors of infidelity surrounding him.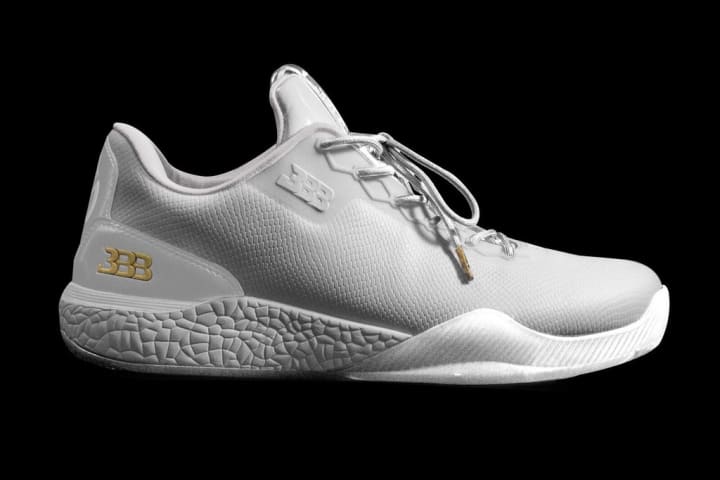 You're probably reading this right now wondering what any of this has to do with LaVar and the Ball family. Well hold on to your shoe strings, because that is just it. It doesn't have a thing to do with anybody in the Ball family yet, none of them are official NBA players. The above mentioned crop of superstars were able to sell sneakers and merchandise for a variety of reasons, but the main one that concurs within them all is that they were all established NBA players, and more likely than not, superstars. Not only is Lonzo, the current pride of the Ball family, not an "established superstar," he has not played a single solitary minute in a real NBA game.
The shoe itself you say? Why would you even ask? Think the reaction the world gave to Steph's Curry Two Low. The shoes themselves are not great. For the most part they resemble a bad attempt at all the best features from popular sneakers, jumbled into one piece of footwear, to form a somewhat unimpressive complete product. On top of it all, the brand recently released their second signature shoe, the Melo Ball 1, which resembles a sneaker design and color scheme that was rejected by Kobe signature developers. This is just it though, for as lackluster as the product is, and without an established track record, how are they still in our collective news cycles? They shouldn't be, the shoes are horrible and that's not even mentioning the price point, which should keep the sales close to the 700 or so that they have been able to sell thus far. At this rate, we can only hope the orders stop coming in, maybe that will help them to fall back a bit.
He got game?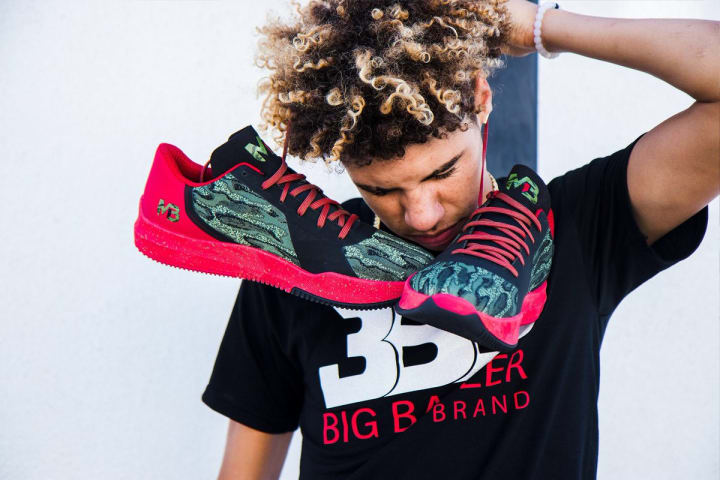 He got game as far as we can see, and no, not the movie. From the looks of things, only Lonzo is that surefire superstar out of all of the three brothers, and the only one guaranteed an NBA future. Some people will be enamored by the scoring or the hype machine that surrounds his younger brother, but I am here to tell you, don't believe the hype. We all may remember the video that saw the youngest Ball brother fill it up, I hope so because you won't get that trash here, but here is what you probably didn't bother asking yourself: Why does every clip begin with him already at half or in his own sector of the court? Why are there no highlights of him defending? If you did, pat yourself on the back and then grin because you already know the answer.
LaMelo Ball doesn't seem to be that talented and nowhere near as talented as his brother Lonzo. Upon first look, he is noticeable frail and small, with a wiry frame that doesn't look like it will hold bulk that well. Unlike his brother, who is a legit 6'6", "Melo" as they affectionately call him is listed at 6'2", which means he really might be closer to the 6' even he looks like he is, if not 5'11". Either way, and even if he is 6'2, the seeming lack of top end explosiveness and/or elite athleticism will never lend to him being the player or prospect that Lonzo is.
Oh yeah, and LiAngelo Ball exists.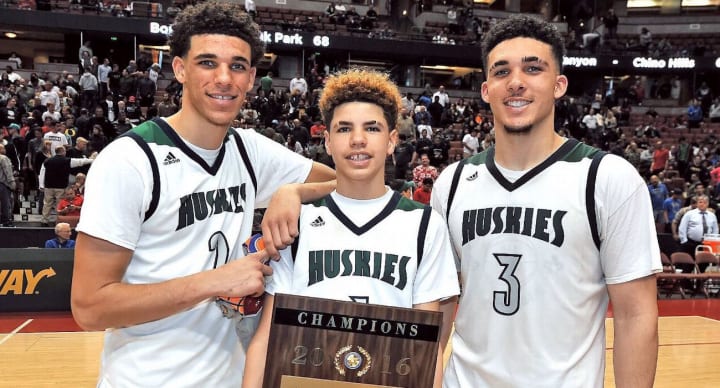 Looking at the middle brother, LiAngelo, he doesn't get that much hype, nor does he seem to care about the spotlight. This could be due to a variety of things including the fact that he could just be a good, humble, and meek kid. Considering the other two and the father, that is highly unlikely, so we have to mention the fact that LaVar seems to be under the impression that only two of the three are NBA talents, as he has been on record saying he has had the "talk" with LiAngelo about potentially not making it. Although he too will be attending UCLA, he is said to be more the 3&D wingman and while only being listed around 6'5" or 6'6" himself, he isn't that freakishly big for his position. We have seen older footage of LaVar himself in college, and let's just say it isn't worth a comment, but this makes me wonder even further, why are they still relevant?
The Ball Family Phenomena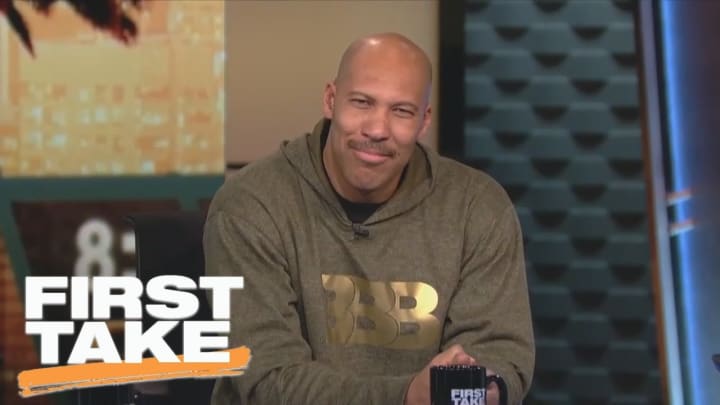 Over the course of the "Ball" phenomena, they have been everywhere. From their own series on Facebook, Ball in the Family, to making the rounds on national TV, appearing on ESPN's First Take as recently as last week. The Ball Family has found a way to stay in our faces and thus the national collective conscience. On top of everything else mentioned, the putrid footwear and lack of actual "big ballas" outside of Lonzo, this is the most burning question: how?
How has this man and his family managed to garner this much attention? There have been better prospects than Lonzo, albeit not as polarizing, and they still haven't drawn this kind of media attention. What are Lavar's talents? What does he do special? Talk, spew rhetoric? Okay, well what does that even mean? When "big ballers" are going to do "what big ballers do," what the hell are you saying? I think that's the biggest part, they have found a way to take over culture, without a talent in the world, and we are plain sick of it. You can have your ugly sneakers, you can have your attention, you can have your three sons; can we please just have our lives back, because the attention you all are getting isn't only unwarranted, but it's plainly unwanted, by us, the consumer.