Webster's off to Oregon
Texas high school track star commits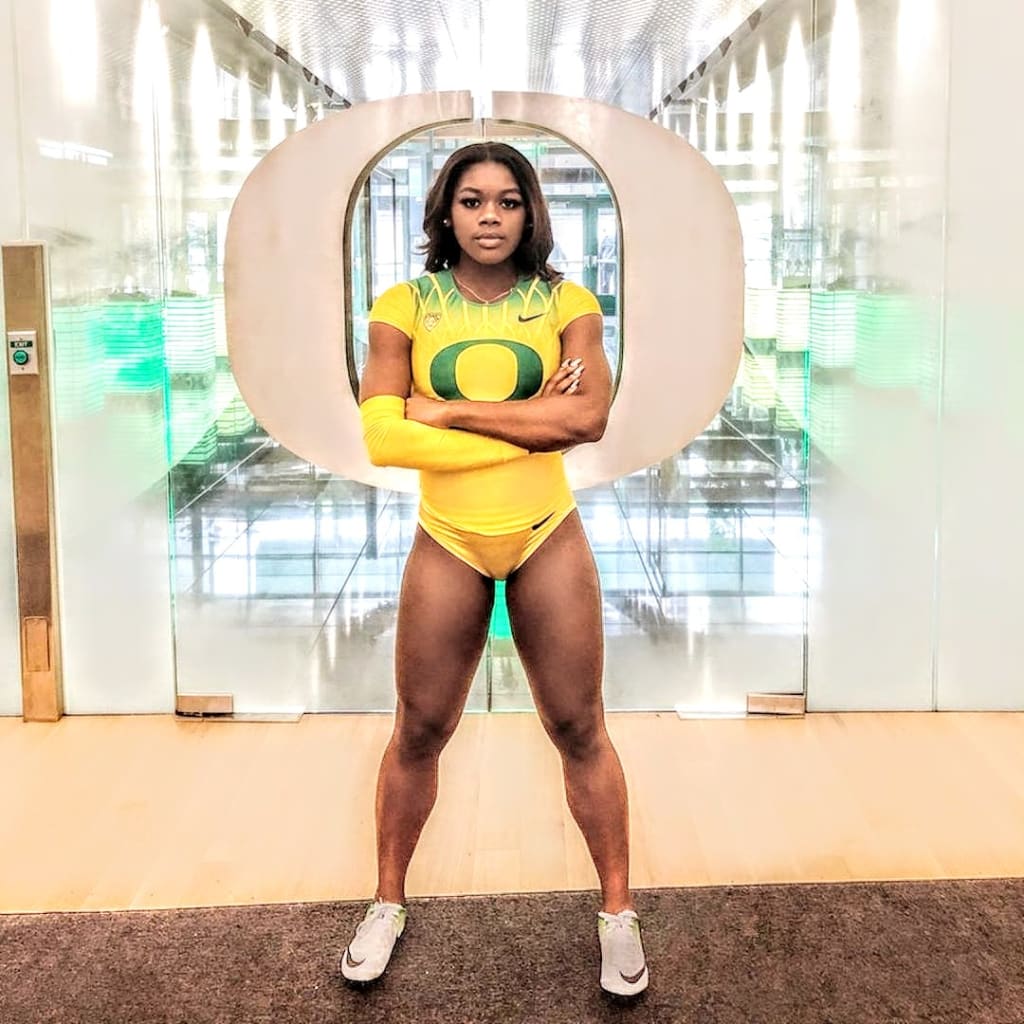 Alexandra Webster
The modern day student athlete is mastering the art of self promotion while also excelling in competition. Alexandra Webster is one of those athletes who has vlogged her track and field journey via YouTube since the beginning of 2018. Along with sharing her story with the world, she became the USATF National Junior Olympic champion in the 400-meter hurdles, July 28.
As she prepares for her final high school season at The Woodlands High School in Texas, Webster announced in mid-November that she will continue her track and field career at the University of Oregon. Webster also had interest from Arizona, TCU, Alabama and Texas. Here's an interview that we did with the up and coming star about her decision and what's to come.
Winners Only: Alright, you have made your choice for college. Tell us about your decision and how tough it was to make the choice.
Alexandra: Yes it is a relief! Oregon has been my dream school forever, but I wanted to try out all of the schools and coaches that have reached out. I fell in love with all of them. Every school had great pros and obviously cons. It was stressful. But I had to step back and ask myself where do I belong? What school can help me improve in my specific event? That felt like Oregon. I'm very comfortable with my decision. Now I just cannot wait to get on the campus.
These days student athletes have learned to use social media to share the process of selecting a school. Are the schools in on it too or no?
Most of the time the schools do not know that we are documenting the process until we tell them. For example, I vlogged all of my visits and sent the coaches the link. They all seem to like it and did not have a problem with it.
Has this process given you any tips to share with other students who haven't yet decided where to go?
Yes, just remember wherever you go, you will be set and good. Most, if not all of your schooling is paid for. You will also have a support team around you to help you through those tough days wherever you go. Each school will look out for you because they want you to be happy and a successful student athlete. When it comes down to deciding, choose a school that helps you in all aspects. Academics, athletics, your future!
What do you plan on majoring in and how do you feel Oregon will help you on the academic side?
I would like to major in entrepreneurship and minor in communication. Oregon is a great school for entrepreneurship and I loved my academic advisor from the business school, Lundquist College as well.
What if anything did the coaches tell you that they loved most about you as an athlete?
They have been reaching out since before I did hurdles. Which says a lot. They wanted me even when I wasn't at my best. They also loved me as a person and loved my family as well. We all bonded.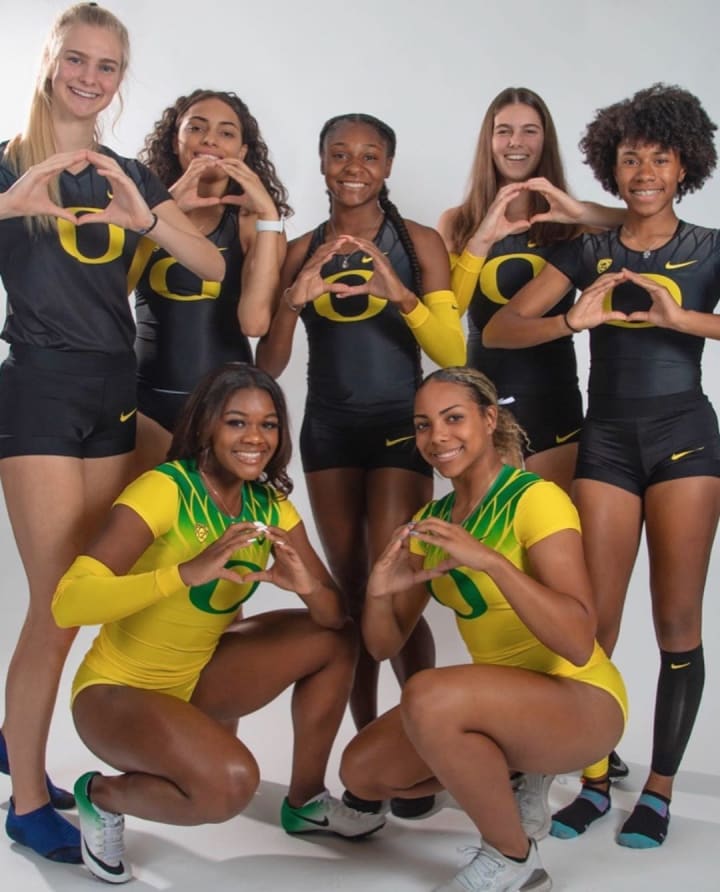 We just got word that Arizona's top high school sprinter Jadyn Mays has also committed to Oregon too. Was she someone that you connected with during your visit?
Yes! Our moms connected and we just clicked! She is a sprinter like me so we will definitely be on those relays together. We will also be roommates.
Cool. As for your upcoming final high school season, what is it that you desire most?
I hope to work hard enough to break some high school world records. Also, make it to the state meet and do what I have to do to win the gold in either hurdle race.
Finally, so far in your career what has been the biggest lesson that you have learned in the sport of track and field?
I have learned that it takes a lot to be great in track. You have to work hard. It actually takes more than hard work if that makes any sense. I learned quickly that nothing will come easy. If you really want it, you have to put your heart and mind to it. Lastly, I learned that you have to believe in yourself, despite what others think or say.