We Want WNBA 7
WNBA Players of the Weekend by Winners Only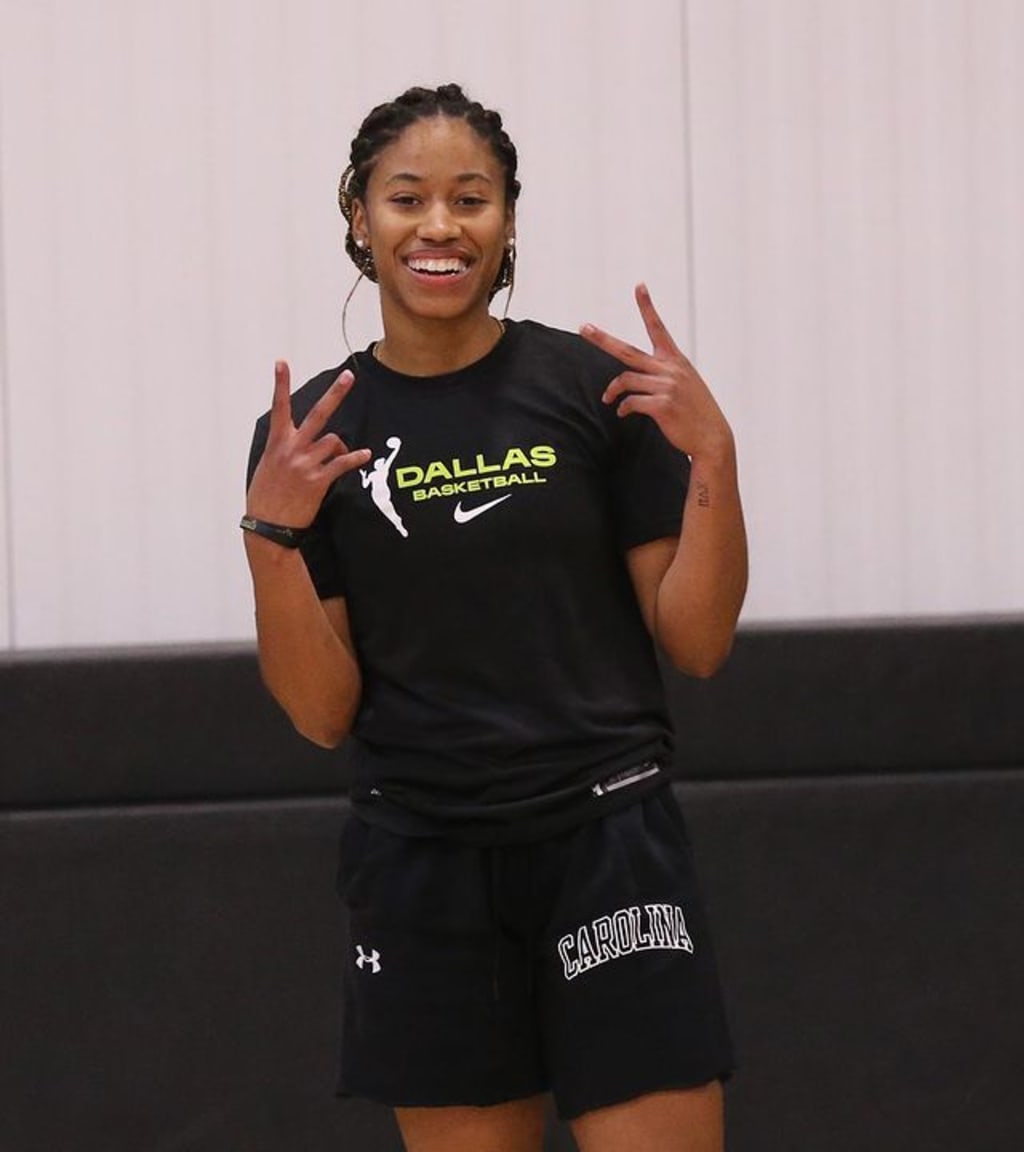 Tyasha Harris
Breanna Stewart
A five-year pro that averages 20 points per game for her career, Breanna Stewart had a strong opening game for Seattle scoring 28 points on 47.4 percent shooting from the field and 87.5 percent from the free-throw line. She also grabbed 13 rebounds. Steward knocked down three of eight three-point attempts as well. Breanna is a 26-year-old, 6-4 forward.
Betnijah Laney
This New York guard exacted revenge on her former team, the Indiana Fever, defeating them twice over the weekend. Laney averaged 25 points in two contests. She scored 30 points in the season opener, where she shot 11-18, including 4-5 from three-point territory. She followed that up with a 20-point performance in her team's second win. After her first four seasons of never averaging more than 5.6 points per game, Laney averaged a career best 17.2 points per game in 2020 for Atlanta.
DaWanna Bonner
Connecticut guard, Dawanna Bonner stands tall at 6-4. She casted a shado over her opponents over the weekend averaging 24 points in two games. Her squad kicked the season off with a win over Atlanta where she scored 21 points. She shot 4-7 from beyond the three-point arc. Bonner also collected seven rebounds, five assists, three blocks and a steal. In her second game, a win over Phoenix, Bonner posted 27 points, shot 3-5 from three, nailed 10-12 attempts from the free-throw line, while getting five rebounds, four assists, two steals and one block. In two games she made 58.3 percent of her three-pointers.
Tyasha Harris
A 23-year-old guard, Tyasha Harris started the season off guiding the Dallas Wings to an opening night win over Los Angeles. She scored seven points and led her team with seven assists and limited herself to just two turnovers in 21 minutes of action. Harris also shot 3-6 and collected a steal in the victory. As a rookie in 2020, she averaged 6.8 points and 2.8 assists per game.
Brianna Turner
Phoenix Mercury forward, Brianna Turner started the season off with a double-double in a two-point road win over host Minnesota. She shot 6-10, scored 13 points, grabbed 10 rebounds and blocked three shots. Turner followed that with eight points and eight rebounds in a road loss to Connecticut. She dished out four assists, blocked two shots and one steal. She shot 4-5 in that game. This is her third WNBA season. The 6-3, 24-year-old played collegiately at Notre Dame.
Crystal Dangerfield
A second year guard, Crystal Dangerfield scored 17 points in her team's narrow two-point loss to Phoenix. Dangerfield shined for Minnesota making half of her 16 shot attempts. She also dished out four assists, swiped the ball twice from Phoenix and had just one turnover in her first game of the season. As a rookie the 5-5 Dangerfield averaged 16.2 points per game on 47.1 percent shooting. She also averaged 3.6 assists per game.
Kahleah Copper
With a lot of the attention being on WNBA superstar Candace Parker coming in to play for her hometown squad, Chicago Sky, Copper led the team in scoring with 19 points during a road win over Washington. She collected eight rebounds, two assists and two steals. Copper shot 54.5 percent from the field and 85.7 from the free-throw line.
A'ja Wilson
Reigning league MVP A'ja Wilson's Las Vegas Aces didn't get the win they desired in their opener against Seattle. Wilson did show that 2021 will probably be an even better individual year. Wilson scored 24 points on 56.3 percent shooting. The 6-5 power forward in her third season out of South Carolina made her only three-point shot and was a perfect 5-5 from the free-throw line.