WBB2K22: Hoops Report 28
MLK Day Play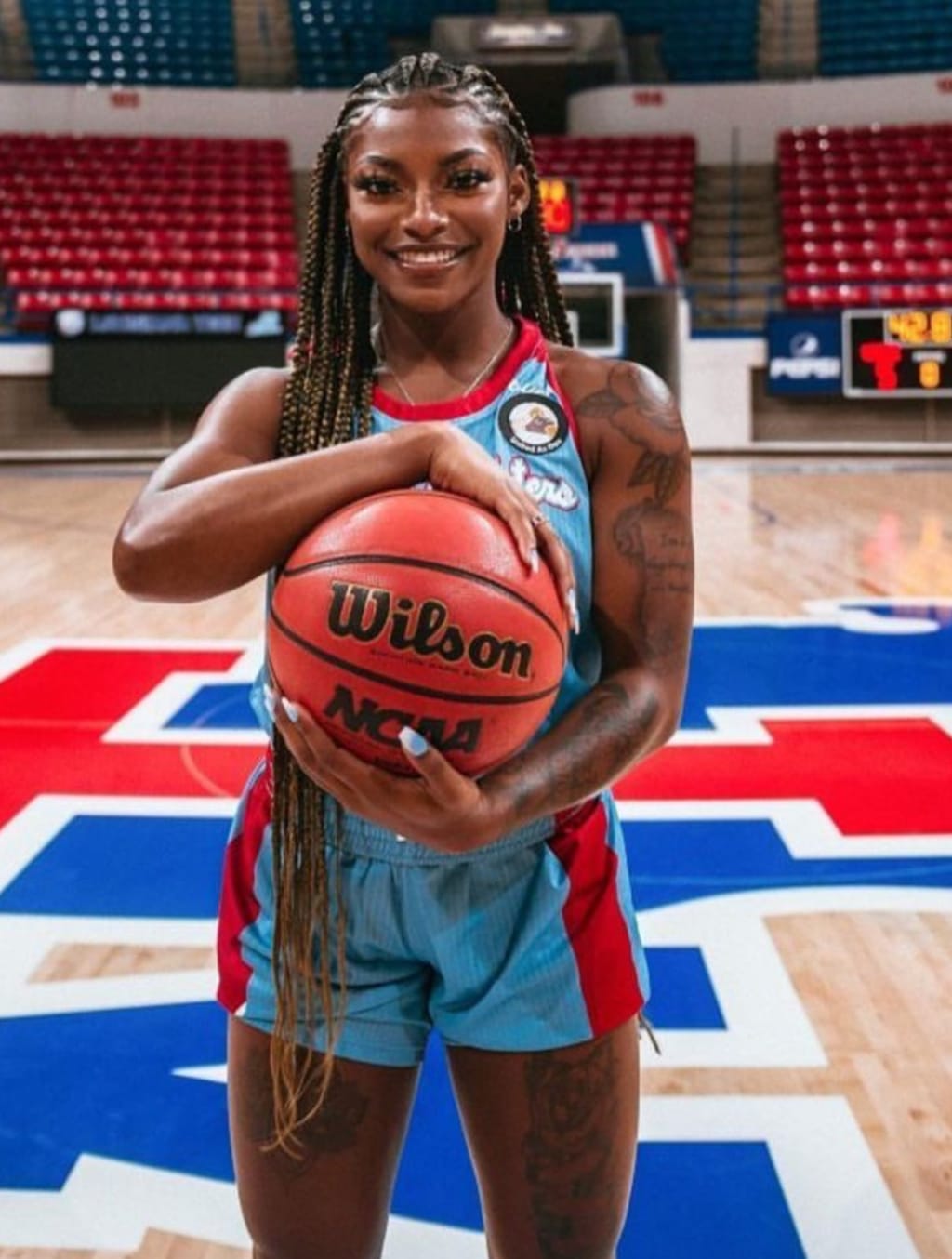 La Tech's Keiunna Walker
La Tech 79, UTSA 64
Something about Martin Luther King Jr. Day, brought out some great free-throw shooting. Previously mentioned La Salle shot 18-18 from the line in its win and Howard's Iyanna Warren shot 9-10 in her team's victory.
Louisiana Tech (9-7) made all but one of its 23 free-throw attempts. Guard Keiunna Walker led the way shooting 7-7 from the line scoring a game high 20 points. She entered the game averaging 17.1 points per game, scoring at least 17 points in each of her last five appearances. In the win against UTSA (4-12), Walker posted four rebounds, four assists and three steals to go along with her scoring exploits.
Walker's backcourt partner Silvia Natvi scored 12 points with six boards and three steals. Another La Tech guard Salma Bates led the team with four steals. Forward Anna Larr Roberson scored 13 points on 6-9 shooting. She had a team leading seven rebounds as well as one blocked shot. She has scored at least 10 points in nine straight games while averaging a career best 13 points per game in her third season.
Charlene Mass scored 16 points to lead UTSA, but the team's most efficient performance came from Queen Ulabo who scored 15 points while shooting 4-5 overall, including 2-2 from three. She also shot 5-5 from the free-throw line. This was just Ulabo's third time scoring double-digits this season. She hadn't hit a three-pointer all season until this game.
La Salle 69, St. Joseph's 65
Guard Kayla Sprull scored 19 points and grabbed five rebounds as La Salle (9-6) earned a road win over St. Joseph's (5-10).
La Salle's victory came behind the team's great free-throw shooting. Sprull hit all four of her free-throw attempts as the team shot 18-18 overall. Saint Joseph's shot just 8-13 from the stripe.
Sprull shot a season best .857 from the field going 6-7 from the field. She also was a perfect 3-3 from three-point territory. It was her first time making all of her three-point attempts in a game this season. The six-foot senior guard rose out of a four game shooting slump where she only shot 40 percent once, making just 14-of-38 attempts during that stretch.
Gabby Crawford came off of the bench to score 15 points in 14 minutes of play for La Salle. She drained all nine of her free-throw attempts. She's played just four games this season scoring at least 15 points in three of those contests. Crawford, a 6-2 junior forward is averaging 13.7 points per game.
Saint Joseph's Mackenzie Smith shot 4-6 from three with a team high 17 points. Guard Katie Jekot dished out a game high 12 assists, with six points and five rebounds for the Hawks. Jekot has recorded 22 assists and three turnovers in her last two games.
Howard 67, Maryland Eastern Shore 52
Destiny Howell posted 20 points shooting 6-14 from three in Howard's 15-point road win. This was Howell's third game of the season with at least 20 points. She has done it twice in the last four games as Howard has won three of those contests.
Guard Iyanna Warren struggled going 2-9 from the field but she shined at the free-throw line connecting on nine of her 10 free-throw attempts. She scored 14 points with a game high eight assists and three steals. Forward Anzhane' Hutton posted 11 points and blocked two shots for the Bison.
Maryland Eastern Shore had just one double-digit scorer as Mya Thomas scored 10 points on 5-14 shooting.
San Francisco 67, Santa Clara 60
San Francisco stopped a two-game slide as it forced Santa Clara to 18 turnovers and allowed just six assists.
The Dons' offense was led by Ioanna Krimili and Claudia Langarita. Krimili scored 16 points to lead all players, while Langarita came off of the bench to scored 14 points. Langarita, a 6-2 freshman forward scored double figures in just two of her first 10 games. Since ten she has scored over 10 points in six of her last seven contests.