Waiting for hockey to come back
It's not just the pros - COVID restrictions mean uncertainty for rec hockey as well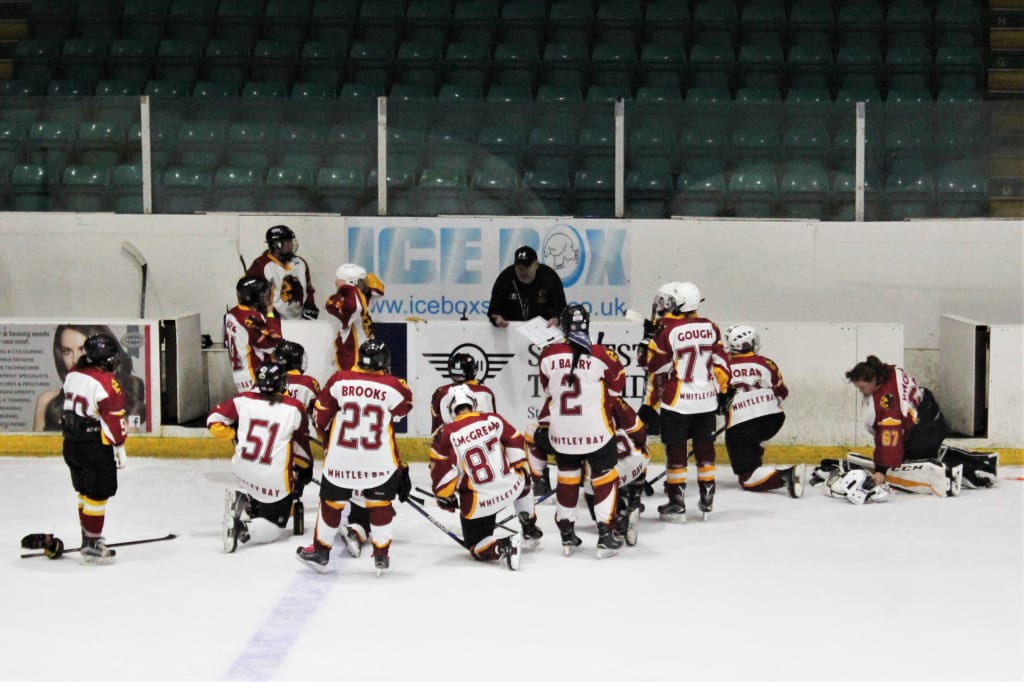 Whitley Bay Squaws on the ice in pre-COVID times
When Britain announced its lockdown in response to the coronavirus pandemic, the hockey players at Whitley Bay ice rink feared the worst. The refrigeration unit was switched off and, for the first time since the rink opened in 1955, the ice melted. For the 'pay-to-play' teams that operate from the Hillheads venue, things looked bleak.
Today, though, despite fears that the sport was overlooked as the government tries to ease the lockdown and allow more activities, there are grounds for optimism. A potential reopening of the rink late in July has given everyone a shot in the arm – although there is no fixed date for a return – and hockey across the country has been boosted by news of £343,000 in funds from Sport England, to be disbursed by the English Ice Hockey Association. Meanwhile, the ice community in Whitley Bay is trying to keep going. The Squaws, promotion chasers in the Women's National Ice Hockey League Premier, are keeping the team together online and inline; at the rink itself, the equipment shop is back in socially-distanced business. It's starting to feel like a long wait might be coming to a close.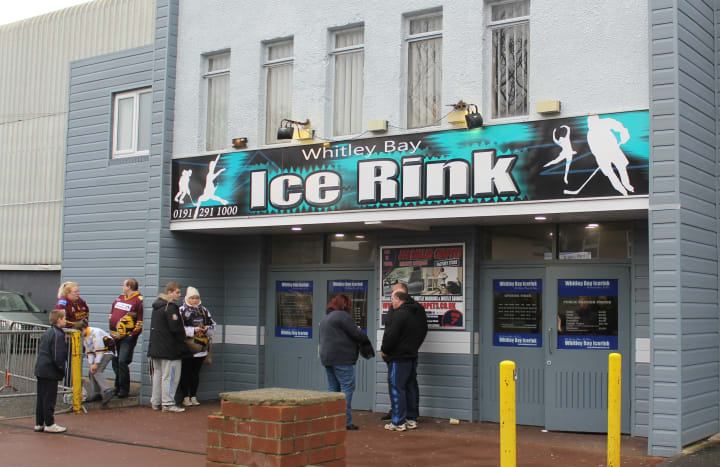 Inline action
For the time being, the action has moved outside. Whether rollerblading along the seafront or playing inline hockey in a deserted car park, the Squaws are determined to remain in action. "Right across our skating community in Whitley Bay, we're just trying to keep something going, keep the spirit alive," said Steph Towns, a GB international forward and player/coach for the Squaws. Nobody wants to lose that passion.
"A lot of the girls had blades anyhow and the others have been out and bought them," Steph said. "Some weeks we've been going for a skate along the coast, other weeks we get together in an empty carpark do some passing drills. It's become a regular thing for us and it's good for keeping morale up as well as helping people maintain skills and fitness. We were worried that people would drop off a bit, players might not be so motivated, so this has given everyone a lift."
The club's ball hockey teams have had to stop – hockey sticks and concrete pavements aren't a good mix – but a lot of the juniors on that programme are able to join in the roller hockey sessions to keep their hockey fix.
And a TV report from the ice rink at the end of June offered a positive message for the Squaws and Tyneside's ice community, with local figure skaters finding ways to nail their jumps outside while they wait for the ice to return.
"I think the rink is very committed to keeping it going. They were on the local news last week talking about how to keep the rink alive. Seeing the rink and their staff so positive about coming back has given all of us a bit of a boost as well," Steph added.
Sleepwalking into crisis
Women's hockey in Britain is not a big spectator sport. Games at Whitley Bay attract a few dozen fans at best, most of them friends and family of the players. Thus, even when top level sport started to come to a halt in the spring, many of the Squaws hoped that they would be able to keep going, too small to be locked down. Towns recalled how the news hit home in mid-March.
"We saw the men's Elite League was being cancelled but we still thought we might be safe, the women and the juniors," she recalled. "It probably took about a week to realise how serious it was going to be for us.
"When we were due to play Bracknell on March 21, we started to think that might be the end for our season. We had a practice on the Friday night, and I warned the girls that this might be our last game. A lot of us didn't really believe it, but then we heard how GB's World Championship tournament in Spain was cancelled and by the time we got to the game on the Sunday we all knew what was coming. It felt like both teams lacked a bit of energy on the ice and the next day, they announced that all hockey was cancelled."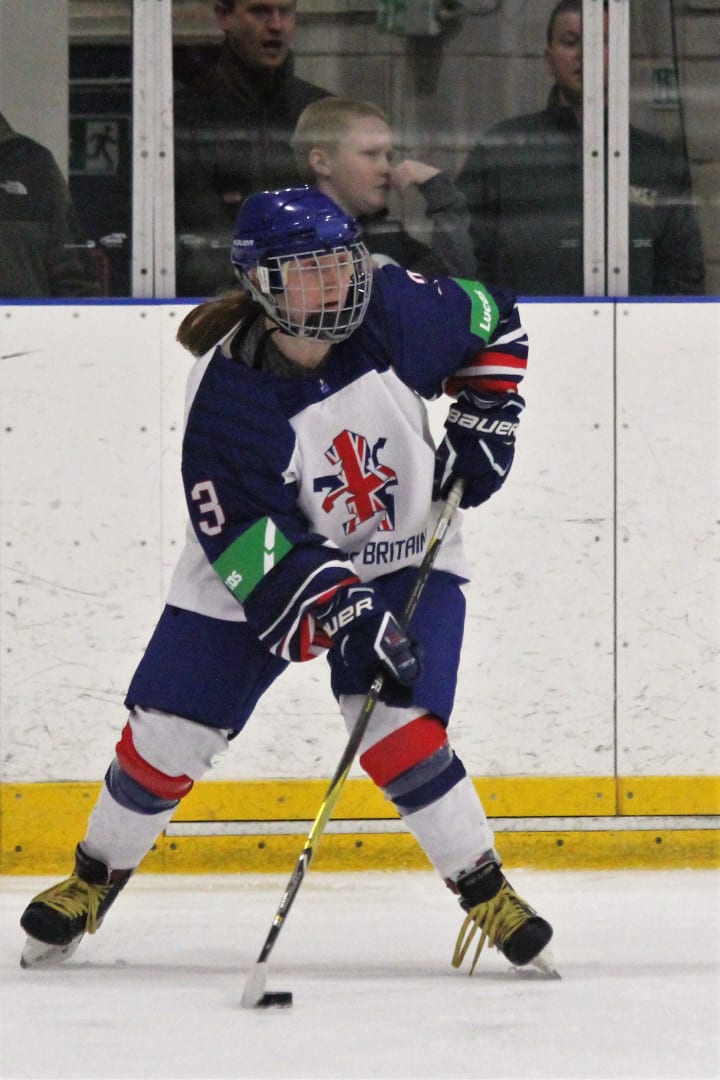 Future uncertainty
The initial response was to fear for the future. When the news was announced, a post on the club's social media warned of a 'devastating impact' on pay-to-play hockey. In common with many sports, there was frustration too as a promotion campaign petered out due to the English Ice Hockey Association's decision to award all unplayed games as 0-0 ties, meaning that the Squaws could only finish second in the Premier Division despite having games in hand on the leaders.
"That was hard to take," Steph added. "Everyone understands that there are more important things going on, but all our hard work over the year was just lost overnight. I think we needed to allow ourselves a few days to grieve over that."
With the rink closing its doors immediately, the team's future was uncertain – but a few months later there is quiet optimism.
"At first we thought this might end our team, but we started to realise it could be manageable if everything gets up and running again," Steph said. "The trouble is, there's no way of telling when that might happen.
"In a sense, we'll be in a better place financially when the next season starts. It's been quite positive for a pay-to-play team in that we'd collected money for upcoming training slots and games, and we haven't had to spend it, so now there's money in the bank. But we might also have more expenses next year. The rink will need to recoup the income its lost in these months and some of our players might find it difficult to continue."
An order to play behind closed doors would not affect the balance sheet – admission to Squaws games is free of charge for anyone who wishes to attend. But it would hurt the Warriors, Whitley Bay's men's team, which secured the regular season title in NIHL North 1 before the campaign was curtailed. The Warriors have a place in hockey history: it was here in 1987/88 that a certain Mike Babcock took on his first coaching role, serving as player/coach in the British League. Steph's father, Paul, was among his teammates in the midst of his own decades-long association with the club.
And what hurts the Warriors could potentially hurt the entire hockey structure at the rink. The facilities relies on the income it gets from staging games and taking money over the bar on Sunday evenings; without those funds, the cost of ice time could well creep up for the Squaws and the others who use the rink.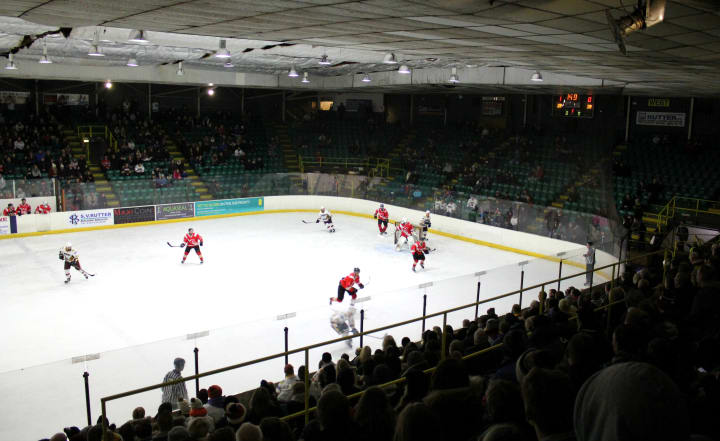 If the pubs can reopen, why can't the ice rinks?
There's also frustration at the slow pace of any return to normal – a frustration intensified by the speed with which seemingly comparable activities have been allowed to resume. Professional football came back, albeit behind closed doors, some weeks ago, recreational cricket has the green light to resume on July 11. More controversially, England's pubs reopened on July 4, subject to restrictions on capacity - although not everyone is ready to throw the doors open immediately. Hockey and other minority sports felt ignored.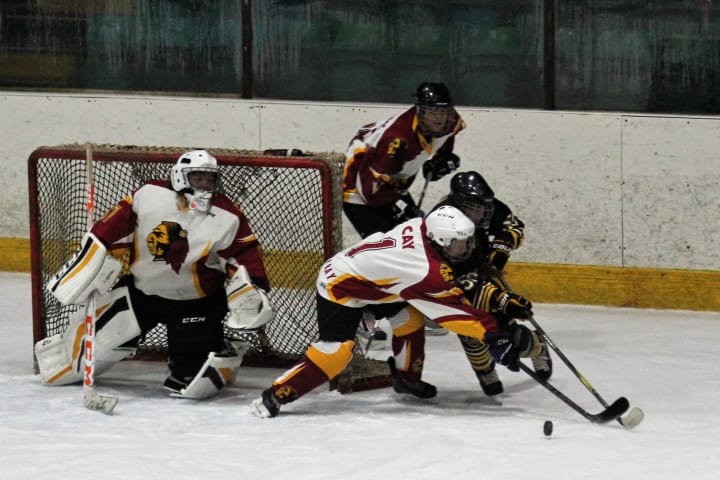 "I would definitely agree that hockey and other indoor sports have been overlooked in this country," Steph added. "The thing is, we're not all that well known, we don't always get funding from the big national bodies like Sport England, so whoever makes the big decisions doesn't necessarily know much about ice sport.
"Ice hockey and figure skating are both quite easy sports to socially distance. Figure skating is a solo sport, so you can easily separate people on the ice. In hockey, the heads of junior development at several clubs have already been working on social distancing protocols to get people back into the rinks. So, when we learned that rinks wouldn't be allowed to reopen on July 4, that was a real blow. We feel we can social distance more than other sports and if there was a bit more understanding from the authorities we could safely go back to the ice. It's a contact sport, but it's not like football, where you play in a t-shirt – with all the equipment we wear, it's like we have some PPE built in!"
In addition, the importance of good hygiene and keeping equipment well washed is part of the culture of the sport, taught from a young age regardless of the current COVID threat.
At last, though, there are hopeful signs. This week's news that rinks will be permitted to reopen from July 25 has been greeted with relief: "We feel like we've just won the cup again!" was the message on the Whitley Bay rink's Facebook page, although there was a caveat that it would be too early to announce a definite reopening date. Whitley Bay's skaters are just hoping it will come sooner rather than later.