WB2K23: The Wrap
A Look at Our Fave Ballers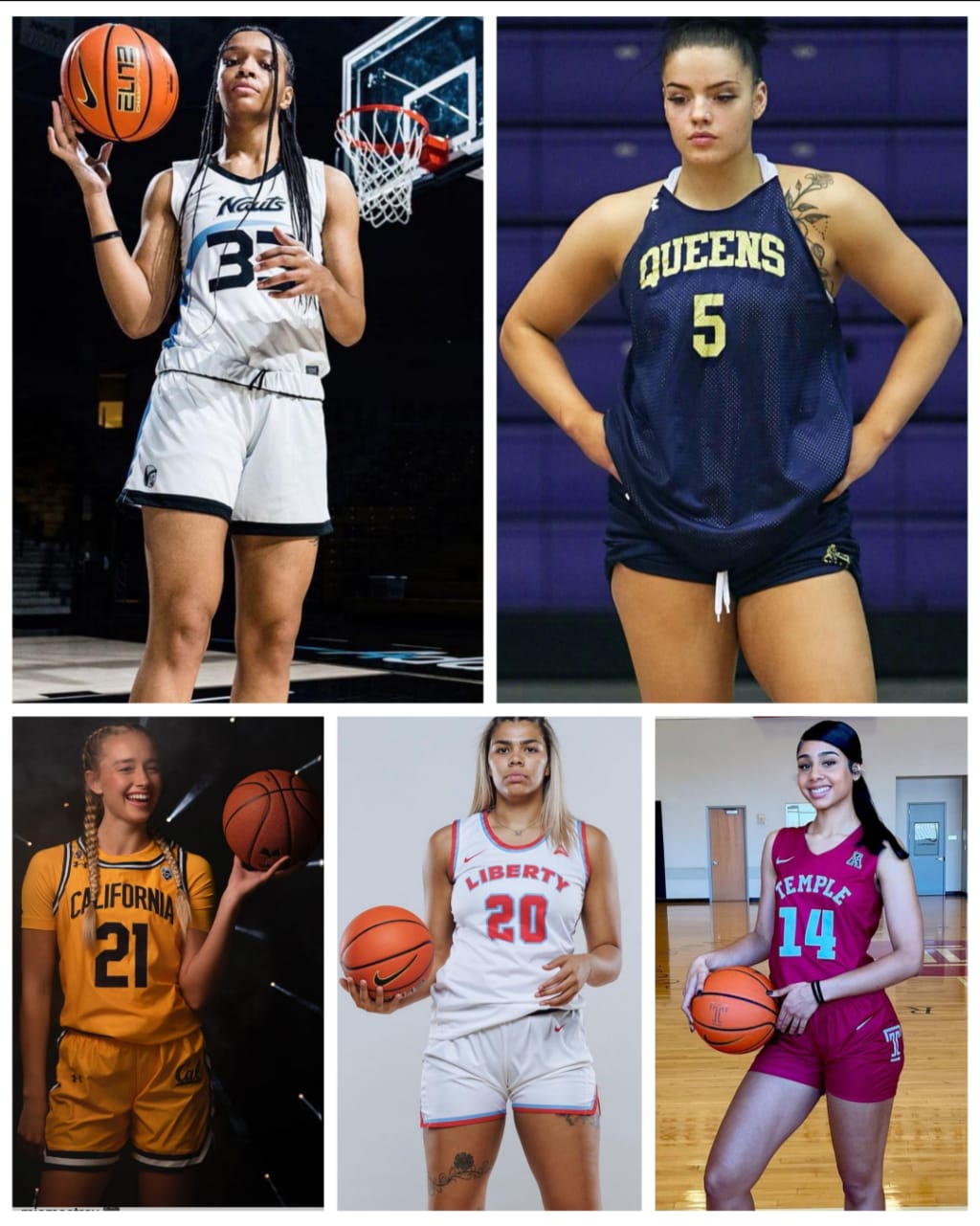 Destiny, Kasey, Mia, Mya & Ines.
Their seasons may be over, but we are going to take a moment to celebrate our favorite women of the hardwood.
Destiny Thomas - UCF
A 6-2 senior forward at UCF, Destiny Thomas had her most productive season and shined no matter if she started or came off of the bench. Playing in 28 games and starting half of them this season, Thomas posted averages of 11 rebounds, 10.7 points, 1.7 steals and 1.7 blocked shots per game. The native of Atlanta, Georgia posted 22 points and 18 rebounds in a win over Sam Houston State on Dec. 1. Ten days later she hauled down 24 rebounds while scoring 16 points against Seton Hall. Thomas had 13 double-doubles and none better than the 21-point, 20-rebound with five steal performance in a 64-54 overtime win against Cincinnati, Feb. 25.
Kasey Kidwell - Queens University
After four seasons at Austin Peay, Kasey Kidwell, a 5-9 guard, played a fifth and final collegiate campaign this year at Queens University. This was Queen's inaugrual season on the NCAA Division I level. Kidwell averaged a career best 11.2 points while also posting career numbers at 32.1 minutes and 1.5 steals per contest. She also started the most games of her career, coming off of the bench just once in 28 appearances. Kidwell had two games with at least 2o points or more. She scored 24 points against Jacksonville on Jan. 12 and 20 points against Liberty on Feb. 18. The Ashville, North Carolina native had one double-double this season with 16 points, 10 rebounds, five assists and five steals in a 57-34 win over Toccoa Falls on Nov. 26.
Mya Berkman - Liberty
Mya Berkman is a 6-3 center at Liberty. A native of Marble Falls, Texas, she has been an outstanding inside scorer. Over three seasons and 93 games, Berkman has averaged 12.3 points on 68.2 percent shooting from the field. This season she averaged 14.7 points and 8.5 rebounds, both career highs. She led her team to a 24-9 finish and an appearance in the Women's National Invitational Tournament. Berkman posted 16 points and 13 rebounds with two blocked shots in an opening round effort against Bowling Green on March 16. In a 90-77 win over Eastern Kentucky, Berkman posted 20 points on 8-10 shooting to go along with 18 rebounds on Feb. 25. She was named to the First-Team of the ASUN conferernce.
Mia Mastrov - California
Mia Mastrov is a 5-11 guard from Lafayette, California. Competing in her third season for the California Bears as a reserve she had a strong shooting performance going 4-6 in the first round of the PAC-12 Tournament against Washington State. Mastrov scored 10 points with five rebounds in just 17 minutes. In the second game of the season in another 17-minute effort Mastrov shot 2-4 from three with 10 points against No. 9 Notre Dame. She had another good night from long range with a 2-3 shooting night from three scoring a season high 11 points in a win over Florida A&M on Dec. 18.
Ines Piper - Temple
Sophomore forward Ines Piper previously played junior college hoops. This season she debuted in NCAA Division I basketball with Temple. The six-foot native of Paris, France played strong defensively with averages of 1.2 blocks and 1.1 steals. In a late season game against Houston, Piper recorded a season high six blocked shots. She followed that three days later on Feb. 21 with three blocked shots against UCF. Piper posted a season best four steals twice during the season.
This feature is brought to you by Prolific Sports. Follow the most productive women's sports outlet on TikTok after clicking the link below:
Reader insights
Be the first to share your insights about this piece.
Add your insights