WB2K23: THE WRAP
A Look at Our Fave Ballers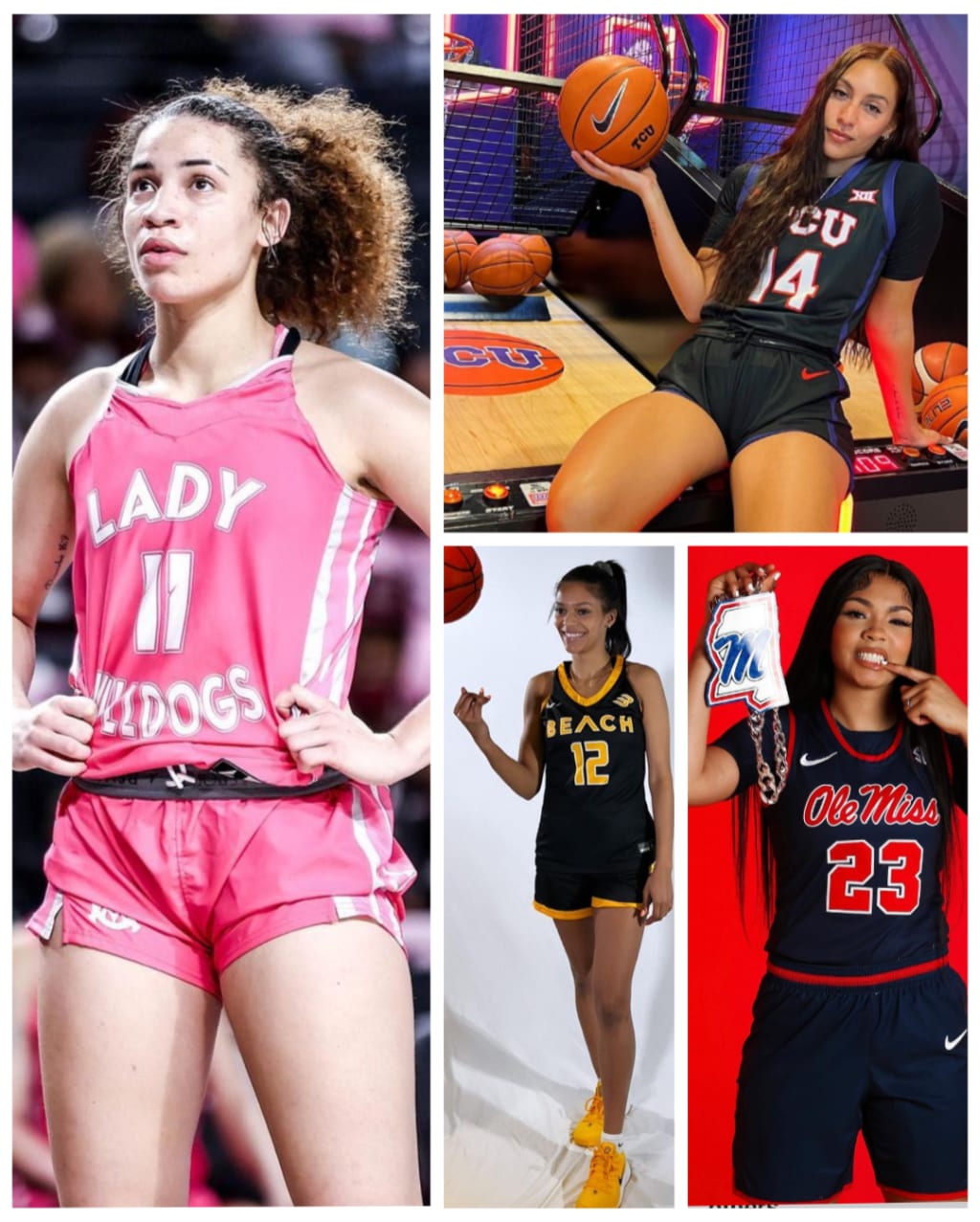 Amiah, Bella, Tori & Makiya
Their seasons may be over, but we are going to take a moment to celebrate our favorite women of the hardwood.
Tori Harris - Long Beach State
After transferring from St. Bonaventure, Tori Harris, a 6-1 guard from Dix Hills, New York, played her first season at Long Beach State. She averaged 13.4 points, which was a career best. Harris' top offensive performance was a 32-point effort against UC San Diego. She shot 9-14 in 35 minutes of action. Harris led Long Beach State to a 23-10 record and an appearance in the Women's National Invitational Tournament. Harris earned Big West Player of the Year, Newcomer of the Year and First Team All-Big West honors.
Elauna Eaton - Ole Miss
Elauna Eaton is a sophomore guard at Ole Miss from Helena, Arkansas. Standing at six-foot, the three-point shooter helped her team to a quarter final win in the SEC Tournament, scoring 11 points in a win over Texas A&M. She knocked down all three of her shots from beyond the three-point arc in the 77-60 win. On Feb. 13, she scored 11 points in 15 minutes going perfect in another 3-3 performance from long distance in a 74-52 win over Kentucky. Eaton improved her three-point percentage from 32.1 percent last season when she played for Arkansas to 37.3 percent this year.
Makiya Miller - Wright State
A 5-7 guard from Reynoldsburg, Ohio, Makiya Miller had some bright moments during her freshman season. Miller ended the season with a promising finish scoring 11 points in a quarterfinal appearance of the Horizon League Tournament. She hit two of her three attempts from long distance and shot 4-7 overall. Miller started the season scoring double figures in each of her first three games. She shot 56.5 percent during that stretch. In 32 games, including 10 starts Miller averaged 5.9 points per game.
Amiah Simmons - Alabama A&M
After one year very successful season of NCAA Division II basketball at Biola, Amiah Simmons transferred to Alabama A&M where she competed at the Division I level this year. Simmons, a 5-9 guard from Osawatomie, Kansas averaged 10.1 points and 5.3 rebounds per game in 29 appearances at Alabama A&M. She collected three double-doubles including a 25-point, 18-rebound effort in a 67-50 win at Mississippi Valley State on Feb. 11. Simmons scored at least 20 points on four occasions this season. In her first Division I win she scored 20 points with 10 rebounds in a win oer South Carolina State on Dec. 18. Simmons also had a strong defensive performance when she got four steals against Boston College on Jan. 30.
Bella Cravens - TCU
Bella Cravens started the most games (28) of her career this season. She previously spent two years at Eastern Washington and two more at Nebraska before settling in this season at TCU. The 6-3 forward from Laie, Hawaii blocked 1.2 shots per contest, while also hauling down 6.4 rebounds per game. In her first win of the season Cravens got 12 rebounds in a 75-67 victory over San Francisco on Nov. 16. Cravens had a strong debut in the Big 12 tournament helping her team beat Kansas in the opening round, 57-52 on March 9. She grabbed a season high 14 rebounds while swiping the ball three times and getting two blocked shots to go along with nine points.
This feature is brought to you by Prolific Sports. Follow the most productive women's sports outlet on TikTok after clicking the link below:
Reader insights
Be the first to share your insights about this piece.
Add your insights