WB2K22: Weekly Honors
National Players of the Week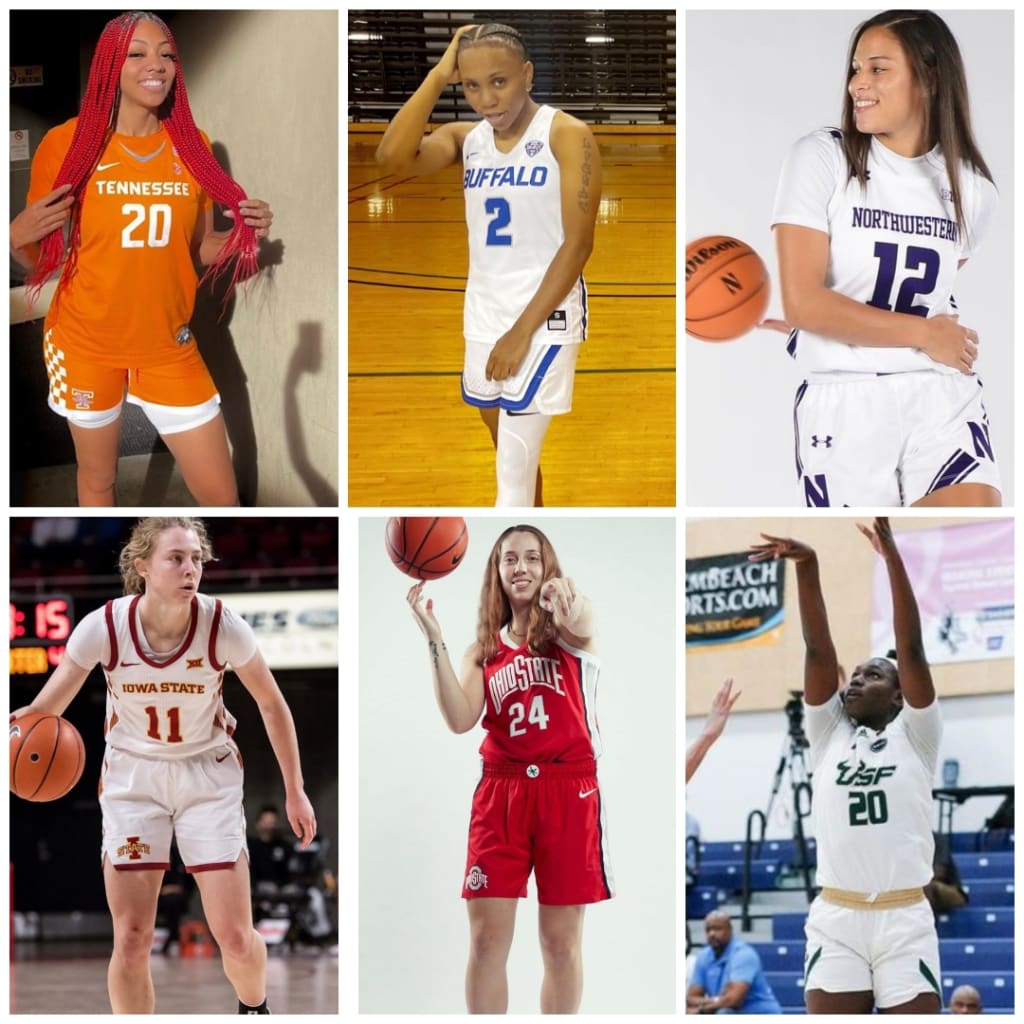 Tamari, Dyaisha, Veronica, Emily, Taylor & Bethy
Jan. 2- Jan. 8
Dyaisha Fair - Buffalo
Buffalo's Dyaisha Fair is having her most efficient season. The high scoring guard averaged 21.3 points per game on .364 shooting as a freshman. Last season she averaged 24.1 points on .369 shooting as a sophomore. This year she is averaging 23.6 points while shooting .450 from the field. Her biggest performance of the year came Jan. 5 when she scored 40 points on 14-22 shooting in a win at Bowling Green. Fair also collected four assists, three steals and three rebounds. She has scored at least 26 points in seven of her last 10 appearances.
Taylor Mikesell - Ohio State
Senior guard Taylor Mikesell nailed eight of her 14 three-point attempts on her way to a season high 32 points in a 90-69 win over Illinois, Jan. 6. She also had a season high three steals in the home victory. From Dec. 15-29, Mikesell scored at least 25 points in three of four games. In 14 games, she has made at least three triples 13 times.
Tamari Key - Tennessee
Tamari Key is honored for the second straight week. Her defense was at a premium level on Jan. 6, when the 6-6 junior center swatted 11 shots in a 75-43 blowout win over Texas A&M. It was the second game that Key has blocked at least 10 shots. The first came in the form of a triple-double, Nov. 21 in a win over Texas. On Jan. 2, Key posted 17 points, seven rebounds and five blocked shots in a 13-point win in Arkansas. Tennessee is off to a 15-1 start this season.
Emily Ryan - Iowa State
Sophomore guard Emily Ryan is playing her best basketball of the season. In three games she led the Iowa State offense to as many victories. Ryan tallied 16 assists, with 10 points and nine rebounds against West Virginia, Jan. 2. At Oklahoma, Jan. 5, Ryan scored a season high 22 points with eight assists and four rebounds. In that game she shot a season best .643 (9-14). On Jan. 8, Ryan and the Cyclones crushed TCU, 78-47 as she scored 16 points on 4-7 shooting from the field. In those three games she shot 6-13 from three-point land as well. Iowa State is 14-1 so far this season as Ryan has posted 10 or more assists in four games.
Veronica Burton - Northwestern
Veronica Burton is going to get arrested with all of the stealing that she is doing these days. Last week she had a season high eight steals in a win over Iowa. Burton scored 25 points in that game along with six rebounds and six assists. The 5-9 senior has had at least two steals in every game this year. In her last three games from Dec. 17 - Jan. 9, Burton has averaged six steals to go along with seven assists and one turnover per game. Northwestern started off the season with a 10-4 record.
Bethy Mununga - South Florida
After a rough start, Bethy Mununga is starting to look like one of the best power forwards in the NCAA again. On Jan. 5 the 6-0 senior scored 14 points with 15 rebounds in a win over Cincinnati. It was her second straight double-double. She has recorded five double-doubles this season and three of them have come in her last four games. At the start of the season she struggled on the scoring end scoring at least 10 points in only two of her first seven contests. In four of her last five games she has scored double figures. Manunga is averaging 11.8 rebounds per game.