WB2K22: Weekly Honors
National Players of the Week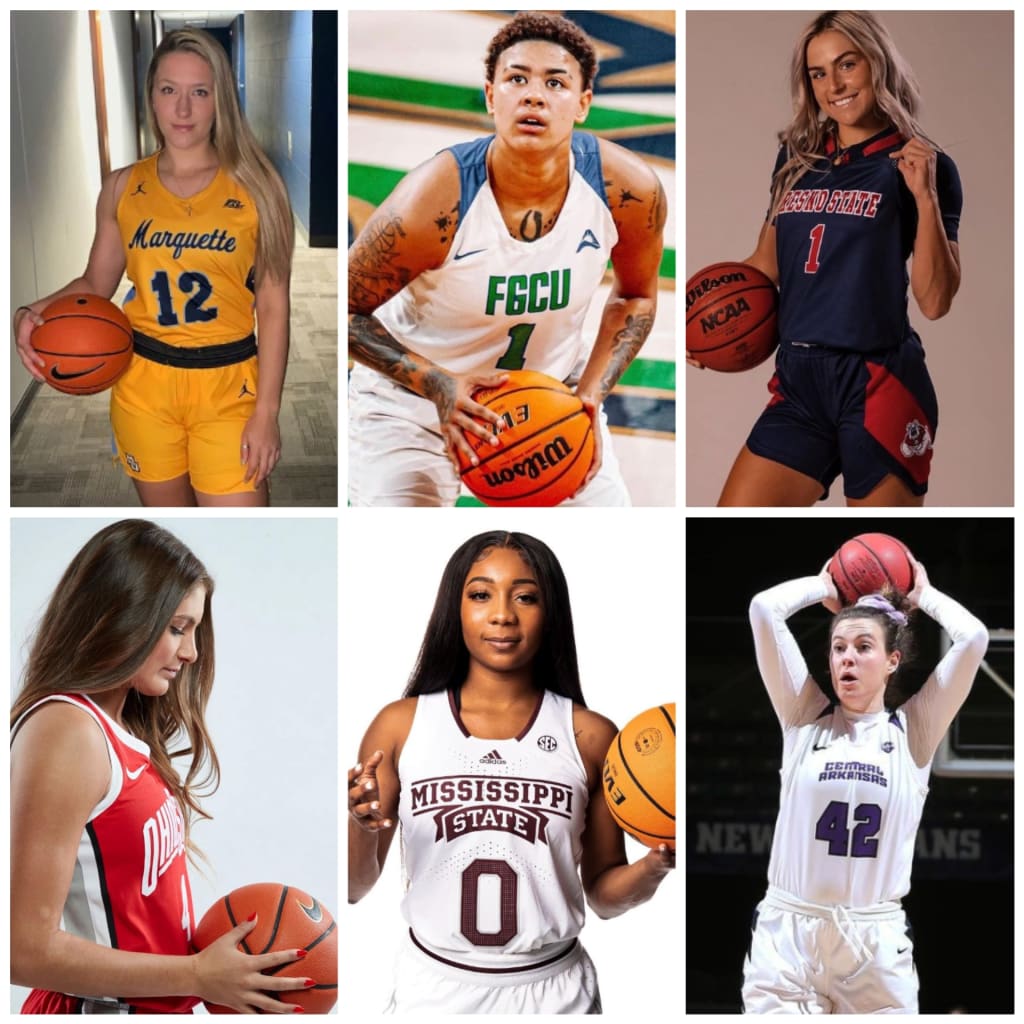 Karissa, Kierstan, Haley, Jacy, Anastasia & Hannah
Jan. 9-15
Anastasia Hayes - Mississippi State
While her scoring average is down to 17.2 points per game from 26.8 points per game last season when she played for Middle Tennessee State, Anastasia Hayes has improved in other areas. The Mississippi State guard was averaging a career high in overall shooting (.461) after her first 10 games, for example. She had her best scoring output of the season posting 31 points while shooting 11-20 (.550) in a Jan. 9 win over Vanderbilt. She also drained two of her five three-point attempts and shot a season best 7-7 from the free-throw line. Hayes has helped to lead Mississippi State to an 11-5 start as she has scored at least 21 points in four of her last five games.
Jacy Sheldon - Ohio State
Junior guard Jacy Sheldon led Ohio State to three wins last week, scoring a combined 85 points in those contests. She scored 20 points in a road victory over Northwestern, Jan. 9. Three days later Sheldon posted 33 points while shooting 12-15 and 7-7 from the free-throw line as the Buckeyes came back home to topple Michigan State. She also posted six rebounds and six assists in that contest. On Jan. 15 at Minnesota, Sheldon shot down her opponent making 10 of her 11 free-throw attempts on her way to 32 points. She dished out seven assists, pulled down five rebounds and stole the ball three times against the Golden Gophers.
Haley Cavinder - Fresno State
One of the most popular players in college hoops, Haley Cavinder guided her squad to two wins last week. She shot 9-15, scoring 23 points with nine rebounds and six assists in a 78-57 road win over San Jose State, Jan. 13. She connected on three of six three-point shots in the win. Two days later in the rematch at home, Cavinder struggled shooting 5-15 overall, but she still managed to post as triple-double. The 5-6 junior guard made all six of her free-throws while scoring 17 points with 14 rebounds and 13 assists. It was her second triple-double of the season as she posted her first at the start of the campaign in an opening win over Utah Valley State.
Kierstan Bell - Florida Gulf Coast
Kierstan Bell, a 6-1 forward had a slow night when she scored 17 points in a win over Jacksonville, Jan. 9. Seventeen points would be a strong night for most players but Bell averages nearly 25 points per game. She followed that with a 30-point game in a 100-65 win over Kennesaw State, where she shot 12-19. Bell also shared the wealth matching her season best with five assists. On Jan. 15, Bell led Florida Gulf Coast to a 15-1 start with a win over a tough Liberty squad that dropped to 15-2. She scored 25 points with seven rebounds, three steals and one blocked shot.
Hannah Langhi - Central Arkansas
Central Arkansas center Hannah Langhi posted a season high with five blocked shots in a 14-point road win over Bellarmine. She entered the game with just seven rejections in her first 11 games of the year. Langhi also posted a season best 13 rebounds and matched season highs with 17 points and four assists. Langhi who averages 10.8 points and 5.5 rebounds is automatic from the free-throw line where she has made all of her last 13 attempts and is shooting .850 for the season.
Karissa McLaughlin - Marquette
Senior guard Karissa McLaughlin led her team to wins scoring over 20 points in back-to-back games for the second time this season. McLaughlin shot a combined 11-22 from three in both contests. On Jan. 12 in a three-point win over DePaul, she scored 24 points with four rebounds and three assists. Jan. 14, McLaughlin hit a season high seven threes on her way to 21 points in a blowout win over Georgetown. She entered the week shooting a career high .452 from three in her first 15 games of the season.