Vegas Golden Knights 2021 season predictions
Go Knights go! Go Knights go!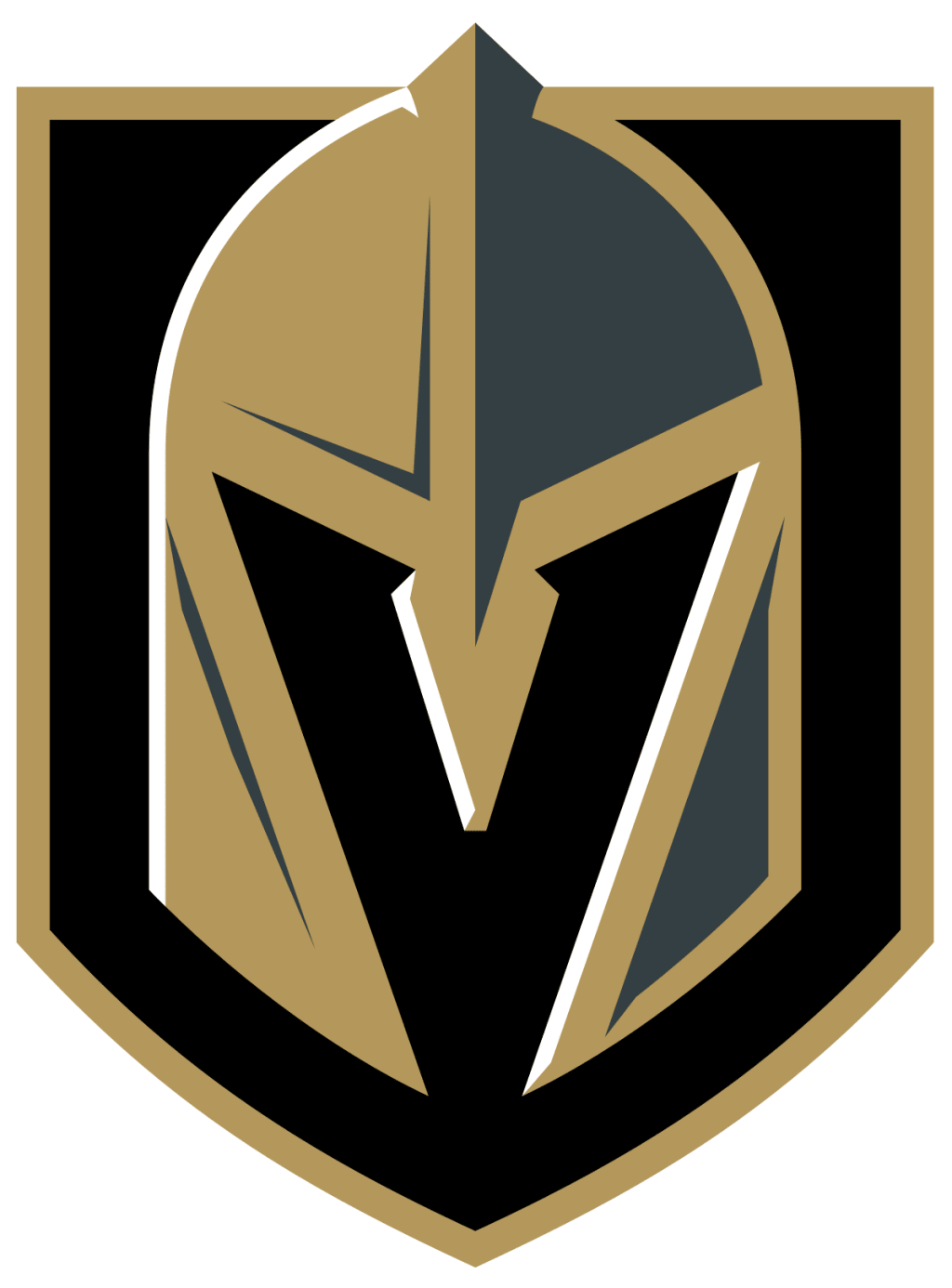 Logo is trademarked Vegas Golden Knights, I do not own the image or logo
Hockey finally is back! For those of you unaware, I was born and raised in Vegas and I still live here. I do not foresee myself leaving Las Vegas any time soon. So obviously this article will be incredibly bias. Here are my predictions for my Vegas Golden Knights this upcoming 2020/2021 NHL season. And yes I'm aware this season didn't start until 2021, so it really should be called the 2021 season, but who cares? I'm sticking with tradition.
Coaching
Why not start with the head of the team? Coach Peter DeBoer returns for season 2. In his first season as the head coach for the Vegas Golden Knights; the knights won 39 games in the shortened 2019-2020 season, the Knights finished #1 in the Pacific division, and we lost to the Dallas Stars in 5 games in the Western Conference Finals. Let's see if we DeBoer can get the Golden Knights back to the Stanley Cup finals. I'm hungry for that Cup.
Who's in net?
I don't know how we did it, but we somehow kept both Lehner and Fleury??? Word has also come out that head coach DeBoer plans to play them exactly 50/50 for the entire regular season. Then as we get to the post season Debore will decide who earns the true starting spot. If you ask me I'm fine with either goalie being the starter for the playoffs. I think it's a perfect one-two punch and no matter who starts in net. However, if there was one concern I do have. Lehner had a pretty glaring flaw in last year's playoffs, if he didn't shut the opposing team out, he wasn't going to win the game that night. I don't know what it was but he wasn't winning if he wasn't getting the shut out. Let's hope that doesn't repeat this season.
Notable subtractions
Nate Schmitt will surely be missed. I genuinely wish nothing but the best for Nate now that he's in Vancouver playing for the Canucks. He was an great locker room player, played hard every game, and minus that PED BS in year 2 he had a stellar run with the Knights. Also Derek Engelland retired in the off-season. So many of our original misfits are gone now. However the good news is at least Engelland now has a job working for the knights organization behind the scenes.
The big fish
Alex Pietrangelo, former captain of the Blues is now a Golden Knight. I don't know how we did it but yet again we made an amazing offseason pickup by getting Alex Pietrangelo. I'm not going to lie, his contract does have me a little bit concerned. However if being a fan of the Vegas Golden Knights has taught me anything. It's that the salary cap is irrelevant to our organization. Now let's hope he can utilize that leadership and championship experience to help the knights win our very first championship.
"It's captain to you"
Congratulations Mark Stone!! Mark Stone has officially been named the very first Captain of the Vegas Golden Knights. I am immensely proud of Mark Stone. Since he got here, Stone made an immediate impact and I think he was the perfect choice to be our very first captain in franchise history. I know some fans don't like having an official captain, however I feel this decision would be immensely beneficial for our team.
Overview
I'm really unsure how well this covid season will go. The number games played this year will be only 64 games and only inter-divisional games will be played until the playoffs. I am not looking forward to having to play against the Dallas Stars 8 times in the regular season alone. Also with the coronavirus still on the rampage, although we did very well in the NHL bubble. There is no more bubble, let's just hope our boys can stay healthy. Now onto positive news we're still the Knights at the end of the day. And eventually if we're going to allow fans back in the seats before the regular season ends, that would be an amazing morale boost for our players as they charge into the post-season.
In conclusion
Let's go Knights!! Go bring back the Stanley Cup for the City of Vegas.
Thank you for your time, I hope you enjoyed what you have read today. I have plenty of different articles on many different topics. Feel free to give those other articles a read or two. Also if you'd be so kind, I'd greatly appreciate a heart and if you really feel so inclined tips are always appreciated but by no means required.