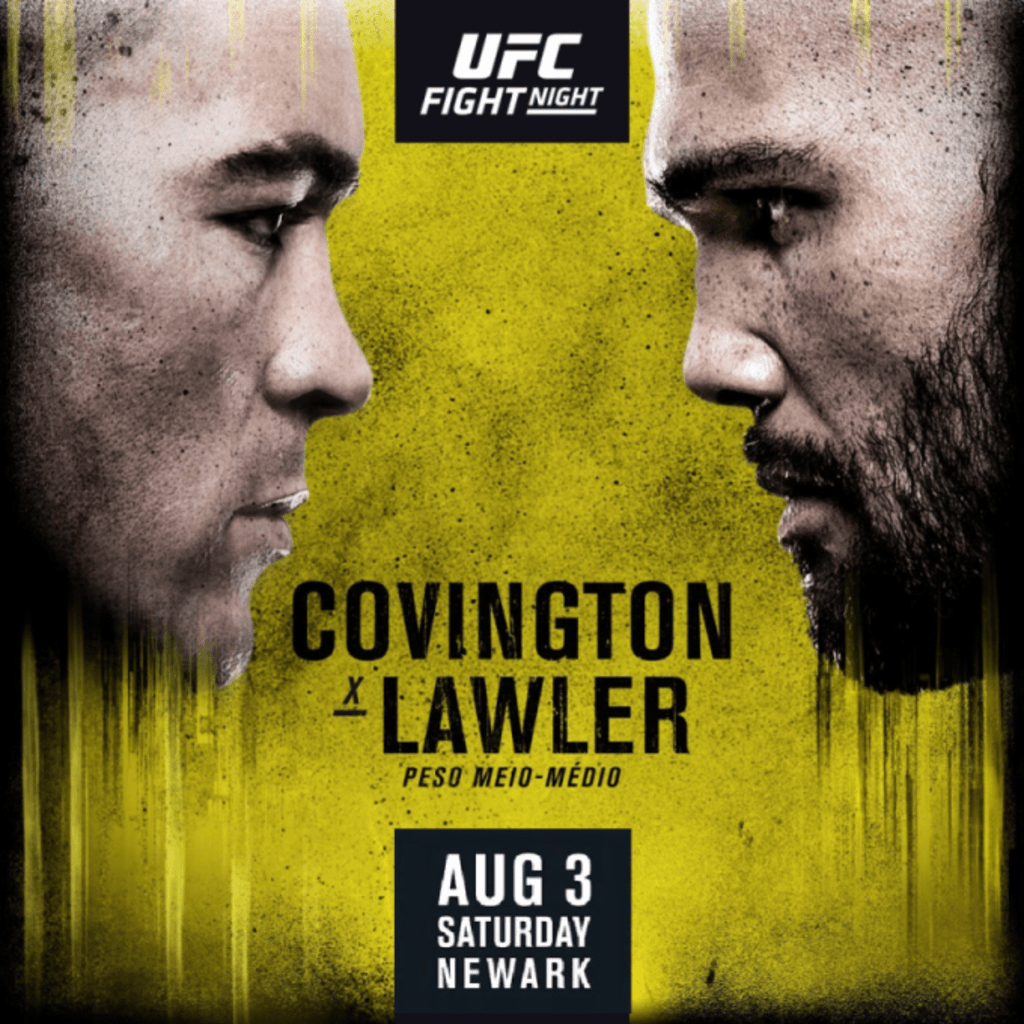 If you're like me, there's a small handful of names that can make you really want to see a UFC event. Robbie Lawler is definitely one of those names.
For the past several weeks I've been pumped up about UFC on ESPN 5. I couldn't wait for August 3rd to get here.
No don't get me wrong, there's a reason that there's very few names on the roster worth recognizing when it comes to UFC on ESPN or UFC on FOX. They simply don't pay enough to have stacked cards and the ticket sales are nowhere near what a highlight PPV event pulls in. However, I would argue that the networks deserve to see some fights worth watching, for the money they do pay.
Now I understand that there's going to be fans who backlash at this and say, "you don't understand grappling" or "you don't understand how hard it is" but they're wrong. I trained in Jiu Jitsu, Tae Kwon Do and Aikido as I grew up, albeit there were sinister motives for this from those who were training me, so I do get it.
That being said, there was very little to excite me about UFC on ESPN 5. Holtzman VS Hyung Ma had the potential to be a great fight, however the doctor stoppage, while appropriate, really took the stride out of what had happened in the octagon for those two.
Meershaert VS Giles was also uneventful for me, there was a lot of back and forth action, but nothing that really stood out to me as inducing excitement. Albeit, the end of the fight was likely the most interesting to watch as is any good submission or knockout.
Haqparast VS Silva was yet again, not very exciting to watch, and yet again the knockout finish was the most exciting part to watch, I would think that at this level, when you're pushing to be a new star you would want to look impressive in the ring, you would do a little more to win or lose. Sometimes it's imperative for fighters to take risks, and at the level most of these fighters are at, it's much more important to take those risks and make people look your way a little harder.
Now let's get into Miller VS Guida, now I don't want to take anything away from Jim Miller. He secured a beautiful choke and seen it through for the win, but let's be honest here, we all expected this fight to be reminiscent of any one of Guida's previous fights. We expected fists to be throwing from both sides in a wild hay maker style that we have all been accustomed to, but they both rocked each other early and Jim was the one who was able to capitalize on it. While it was quick, and while it was on point, it lacked every bit of excitement that we all anticipated seeing from these two legends.
Covington VS Lawler was absolutely the largest disappointment of 2019. I suppose though, that this is what happens when you have to fight your "little brother," you just don't show up to fight.
Lawler is hands down my favorite fighter, his brawler style combined with the intelligence of a wrestling career makes everything he does in the octagon exciting, just look at poor Rory's face at UFC 189, hell, look at Robbie's too.
Robbie brings excitement every time he's in the ring, he was even beating the hell out of Askren before Herb Dean made such an awful call that cost Robbie everything that night, and for what? A piece of garbage flaunting around like he wasn't getting his ass handed to him all round prior.
So where was Robbie when he was squaring off with Covington? I posit that he stayed home. The Robbie that we all know and love was absolutely not in that fight and I would suggest that this "beef" those two have is nothing more than public spotlight, and Robbie just couldn't pull himself to beat up someone he considers a little brother.
Now you can argue that Robbie just couldn't pull himself together due to the sheer volume that Covington was throwing at him, but that's just a BS excuse for a lack of wanting to perform. We've seen Robbie stand and trade multiple times and against guys who can actually throw their fists, not just toss out 500 love taps that neither do any damage, or phase their opponent. (Usman is going to embarrassingly destroy Covington).
No folks, Robbie stayed home this weekend, and for whatever reason he did so, I hope it was worth it. I hope that he comes back and has a renewed interest for fighting because we all deserve to see Lawler punish a few more guys and take another run at his title.