UFC on ESPN+ 14 (AKA UFC Fight Night 156)
Did ESPN get their money's worth?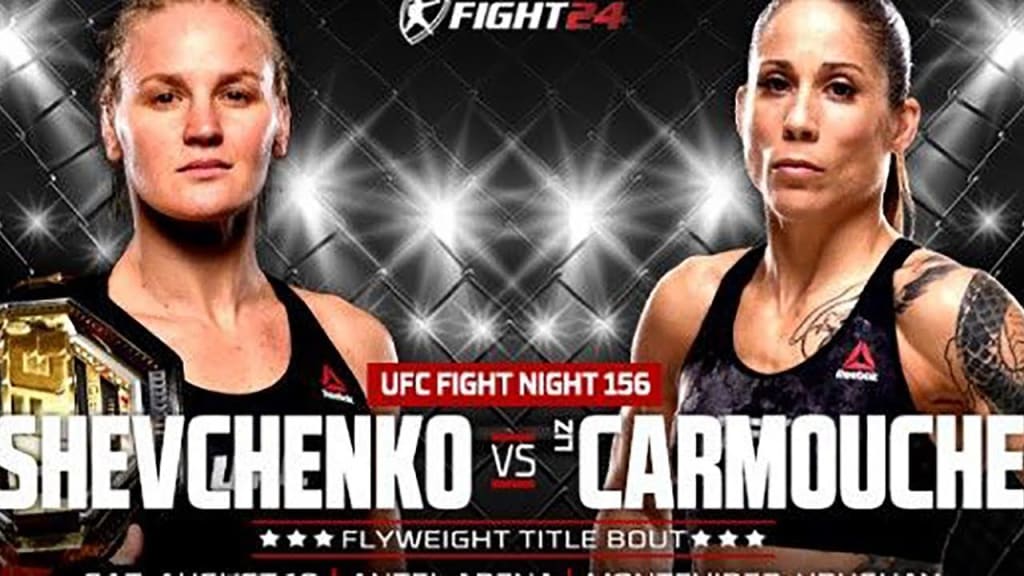 UFC Fight Night 156 from Uruguay was definitely a card worth looking at given the names that were on the card, and while some of those names were unrecognizable due to their "rookie" status within the UFC, there was definitely potential for a strong night.
Enrique Barzola Vs. Bobby Moffett - Featherweight
This fight was by far the most boring fight on the card to watch. While some may call it a technical bout I would argue that both fighters were looking to "point" their way to a win (when you only put into a fight, what the judges will score on their cards; forward momentum, strikes, grappling). So let me be clear, there's a huge difference between point fighting and fighting—one of those is exciting to watch.
Barzola and Moffett spent the entirety of the fight dancing around each other with Moffett throwing strikes with no weight behind them. He was scoring points by putting hands on his opponent. He was definitely not looking for a knockout. During this, Barzola was taking his time to find his range and when he did, he threw his hands with force. The only problem was that he was telegraphing his punches so Moffett was easily sliding out of the way. Barzola secured a takedown at the end of all 3 rounds, which means in laymen's terms that he won all three rounds. (Because for some reason, the judges always find that a pivotal moment in a fight). All in all, that's 20 minutes I will never get back.
Rodolfo Vieira Vs. Oskar Piechota - Middleweight
Many people don't know the name Rodolfo Vieira but he's one of the best Brazilian Jiu Jitsu practitioners in the world. Making his UFC debut on this card set the potential for a terrifically technical fight that could go anywhere, and if you're familiar with Vieira you pretty much knew what was going to happen.
All in all this was a great fight to watch, it wasn't overly fast-paced but it did have a good momentum to it, and while Vieira did take a little longer than expected to find his comfort level in the Octagon, he did manage to find it through several well timed strikes that drew blood from Piechota. Surprisingly for everyone, Piechota did an extremely good job of defending on the ground, considering his opponent; after all, Piechota also holds a black belt in Jiu Jitsu.
After several takedown attempts and several successful takedowns, many of which seen very technical movement and prowess in reversing, Vieira was able to land a small amount of strikes from top position in the second round which tricked Piechota into giving the Brazilian enough room to slip Piechota into a devastating Arm Triangle which led to Piechota tapping out.
Volkan Oezdemir Vs. Ilir Latifi - Light Heavyweight
There is never a time that I don't look forward to seeing Volkan in the octagon, the man is a beast, and while I think he's not quite fully "fight matured" (he's had 3 recent losses) he has been on a tear in the UFC putting down men like Ovince St. Preux and Jimi Manuwa both in the first minute of their fights.
Of course, he was facing off against Ilir Latifi, a bloody monster of a man for his weight. Latifi simply looks like one of those guys who's gonna punch your head clear off, and he didn't disappoint in his performance in the first round, picking Oezdemir up and dropping him on his head with next to no effort. Of course, with all that muscle-y build comes the need for oxygen, something Latifi was very noticeably short on at the end of round 1.
The exhaustion seemingly became Latifi's undoing as Oezdemir landed a massive knee towards the middle of the round which allows him to start picking his strikes and with Latifi backed up against the fence Volkan threw his hands the way he throws them and landed a massive left hand that dropped Latifi to his knees and as Latifi turned to look at Oezdemir another massive left hand planted Latifi face down on the canvass and Volkan not only scores another K.O. Victory, but another performance bonus to go along with it.
Eduardo Garagorri Vs. Humberto Bandenay - Featherweight
This fight was eye wrenching to watch, it resembled two amateurs scrambling around like they were in a match at Backyard Beefs. Neither fighter really wanted it in my opinion. There were several takedowns by both fighters, but both of them seemed to want the takedown for the judges favor and not to actually do anything with it.
After three rounds of mediocre parking lot MMA, the judges rendered their decision and with all three judges scoring the fight 30-27 they were just as bored watching it as I was.
Vicente Luque Vs. Mike Perry - Welterweight
Another fighter that can get your excitement levels flowing is Mike Perry. Perry comes from what seems to be a dying breed, a breed of fighter who's not afraid to stand in the middle, toe to toe and just trade shots and better chin walks away.
This fight was no exception to that ideology with all three rounds having a decent amount of action in them, both fighters walked away from this one with a bloody mess of a face. Of course, thanks to a mid-round flying knee from Luque, Perry's nose was shatter and pushed into face in what can only be described as a disgusting manner.
After this knee, Perry secured a takedown and subsequently ended up in a head lock, the pressure from Luque squeezing Perry's head with a freshly broken nose seen the floor of the octagon sprayed with Perry's blood. Luque was in no way exempt from this spraying and ended up having his entire torso covered in blood which made it possible for Perry to slip his head out and get back to his feet in time for the third round to end.
Judges seen this fight as close to call as I did, giving Luque the decision win with all three judges scoring it 29-28. There's no way to argue with that decision, but I sure as heck would argue that I want to see these two men square off against each other again in the near future.
Valentina Shevchenko Vs. Liz Carmouche - Flyweight
This would be the second time these two women have met in combat, the first being in September of 2010 in a small time event where Carmouche defeated Shevchenko after an upkick opened a cut above her eye and a doctor called a stop to the bout.
Coming into this second fight, Carmouche stated that she was coming in confident and was a much more evolved fighter than she was during their first fight.
Watching round one was a lot like watching a hyper puppy jump around it's new owner looking to play. Shevchenko was completely flat footed in the middle of the octagon while Carmouche bounced around in and out and to each side, no one landing anything exciting at all.
Other media outlets referred to this fight as the greatest snorefest ever, and I would not disagree with that analogy. Out of five rounds, as this was a championship bout, there is nothing worth noting, hence me having to detail their first collision together.
If you're Liz Carmouche, you have to know you're coming into a championship fight and unless you're absolutely dominant during all five rounds, the judges are not going to rule in your favor. And If you're Shevchenko, coming in to a fight where your opponent previously defeated you, you have to be coming in to show the world that the first fight was a one off fluke for the other person.
My humble opinion; don't waste the half hour of your life watching any replays of this fight, I'm quite sure even the best PR people couldn't sell it.