Torre to Torre
The Role of Baseball in Memory, Sports, Memorabilia, & the Pursuit of Happiness.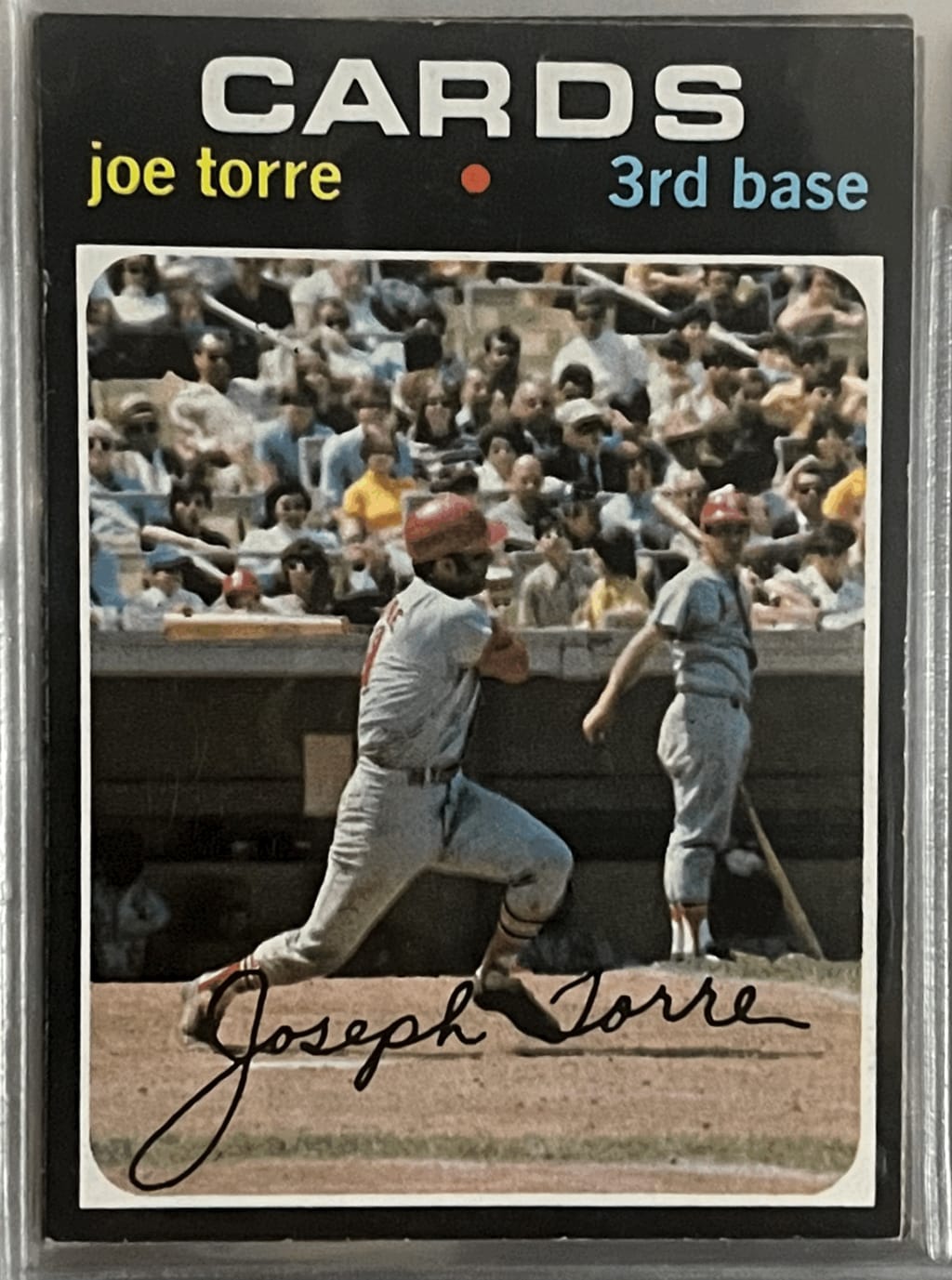 1971 Topps Joe Torre # 370. Photograph: Giuseppe Bartoli.
This morning, a high school friend posted a baseball-related question on Facebook that lit a flame in me. I struggled to keep up with my words as my narrative voice hit cruise-control mode. It was the same adrenaline I felt each time I went to bat during my sophomore year at Providence Country Day. My final plate appearance that season was my final ever, and I'm glad it ended on base. I'm so proud of that lone Varsity Letter on my bookshelf.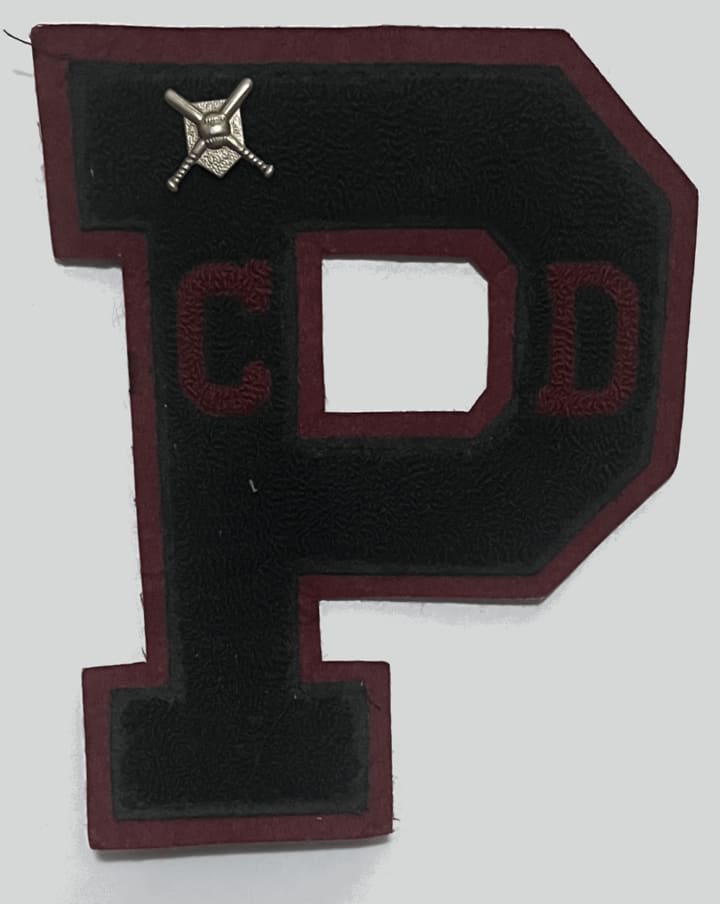 The question was: During Nolan Ryan's MLB debut, he gave up one home run, which this eventual Hall of Fame manager hit? My friend offered the following fun fact to help out any stumped baseball buffs struggling to find the correct answer: he won an MVP as a player. However, before giving any names, it would be helpful to mention that Ryan debuted in 1966.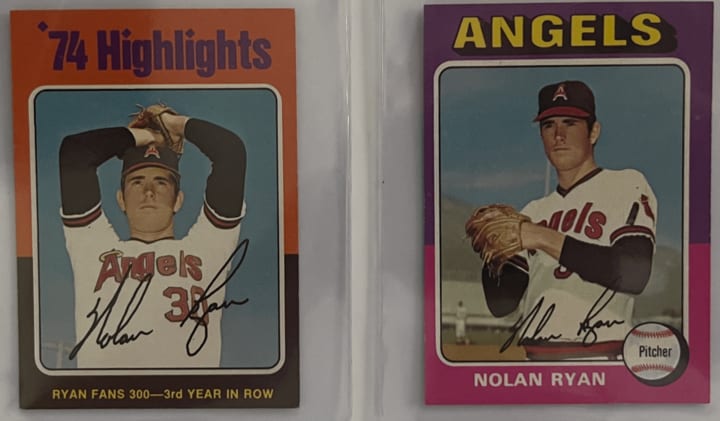 The player was former New York Yankees manager Joe Torre, who, following the at-bat, went on to win a few years later the 1971 NL MVP while playing with the St Louis Cardinals. Despite never playing in a World Series game, as a manager of the Yankees, he made up for it with six pennants and four rings.
Had it not been for his managerial career, Torre would have joined the MVP winner without a ring club. Members include Don Mattingly, Ernie Banks, Ken Griffey Jr., Ty Cobb, Rod Carew, Ted Williams, and Willie McCovey, to name a few. I refuse to mention individuals with an asterisk * beside their names for personal reasons.
Traditionally, a thesis-based article, like the one you are reading, ends when the postulation has been answered; however, more information I couldn't connect at the time concerning my friend's question kept pouring out. More repressed facts, not memories, which my brain connected with Joe Torre, manifested themselves.
I remember reading about his older brother Frank, who played first base for the Milwaukee Braves and was a part of the 1957 World Series championship team that defeated four-game-to-three the Bronx Bombers. We're talking about the legendary New York Yankees team of Mantle, Berra, Ford, Slaughter, Martin, and Larsen, to name a few.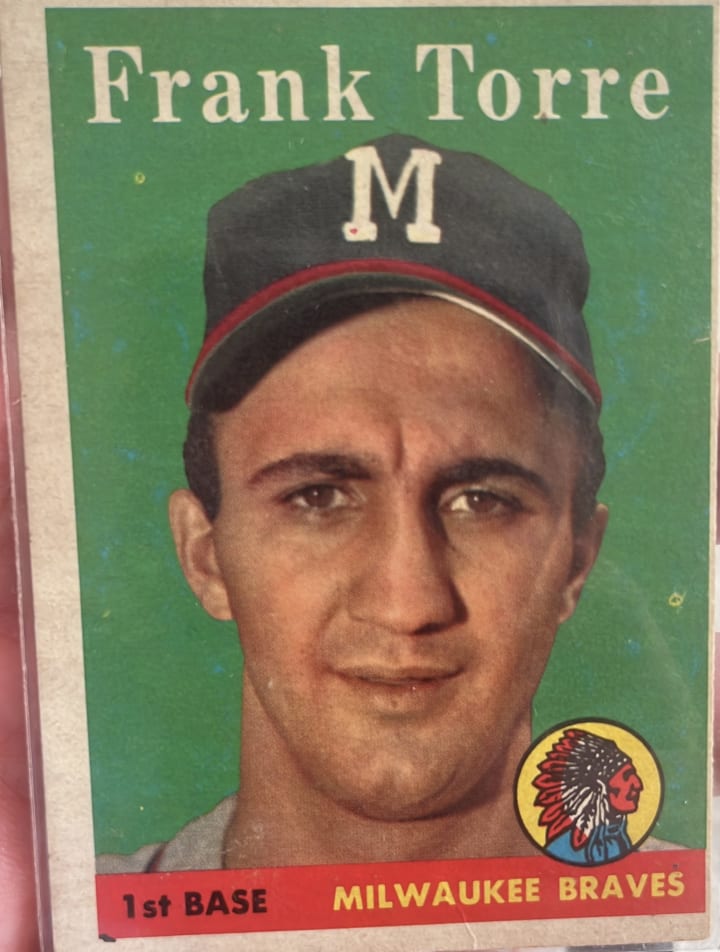 And then it hit me: how ironic was it that Frank won the only championship between the two of them as players by defeating the team his younger brother was to one coach into glory. That same 1957 winning team was to produce Hank Aaron's only World Series ring.
I probably brought Hammerin' Hank into the conversation because I had the privilege of meeting him as a kid while living in Ohio at the National Baseball Card Convention. One of my most treasured possessions is the baseball he autographed for me on the sweet spot. Then again, both Torre brothers were Aaron's teammates.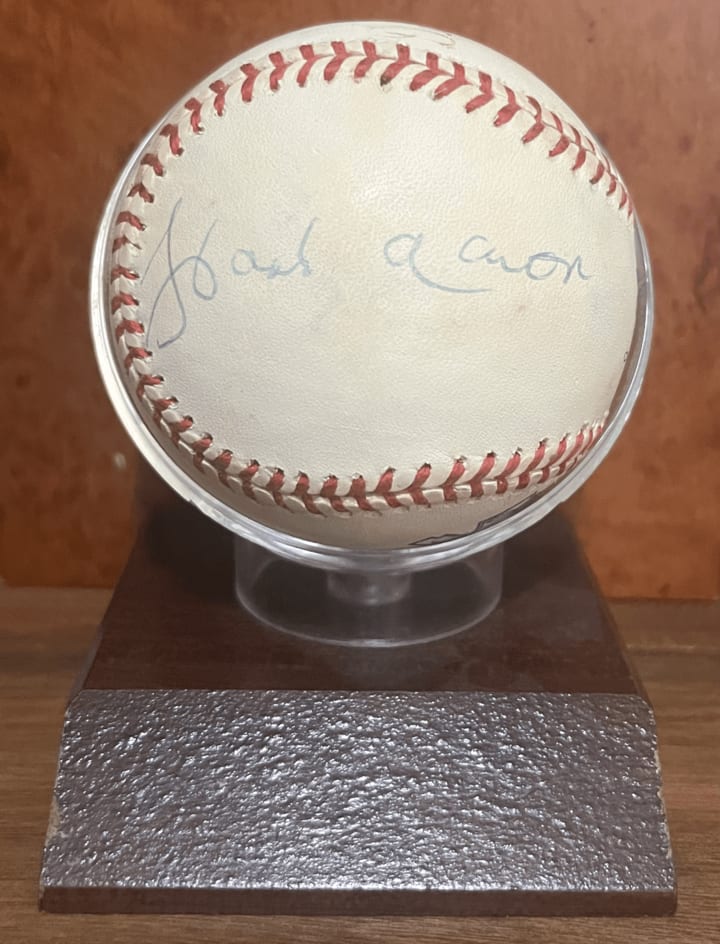 Like jumper cables, I started to make more connections after a sip of espresso as both Torre brothers played for the Braves. A bit of borrowed melancholy hit me when I recalled that due to the age gap between them, they played for the same team in different years... and in different cities.
Strangely enough, Joe was lucky enough to play for the Braves in both Milwaukee and Atlanta, as the team was sold in the mid-60s and transferred to Atlanta, as the hope behind the move was to attract larger crowds. Only a handful of players in the post-WWII era can claim such a distinction. How many of them are in the Hall of Fame?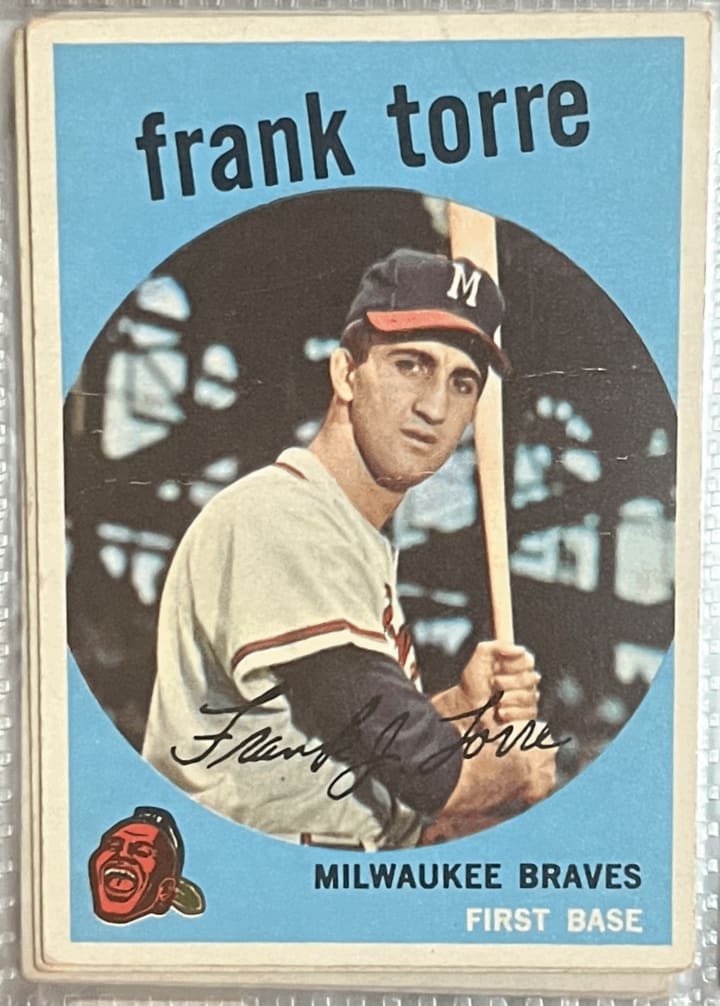 The few sports articles I've written always go full circle; this piece is no exception. Although Joe Torre began his career with the Braves, he went on to play for the St Louis Cardinals and the New York Mets, proving both Torres's had a deep connection with New York. But that couldn't be all, right? I still needed to find the final piece.
And just when I thought I had exhausted every avenue, it clicked into place, as the final connection my brain drew left me giggling like a teenage me: Guess what NL team in his first season as manager of the New Yankees in 1996 did Joe defeat to win his first World Series four games to two? The Atlanta Braves! Proving Joe Torre was destined to manage the Yankees.
About the Creator
🇮🇹ITALIAN🇺🇸AMERICAN🇵🇪PERUVIAN
📝FREELANCE COPYWRITER📘PUBLISHED WRITER
🎨PAINTER📷PHOTOGRAPHER✍POET
NATIVE 🇬🇧ENGLISH🇪🇸SPANISH SPEAKER
LOVES🖋PENS🏃‍♂️RUNNING🎿SKIING
OPEN TO WORK PROPOSALS
14 BOOKS: 7 PUBLISHED & 7 FINISHED MANUSCRIPTS
Reader insights
Be the first to share your insights about this piece.
Add your insights