Top Ten Ways Professional Sports Have Changed
And How These Changes Benefit the Viewer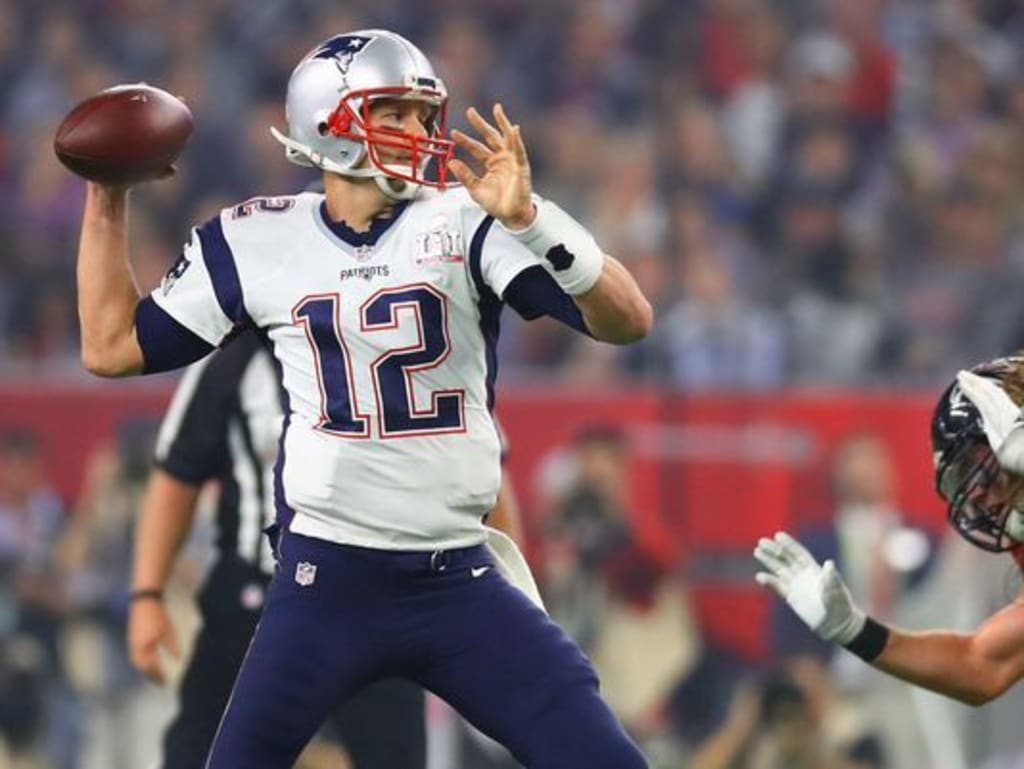 1. NHL Implements 3v3 Overtime
In 2015, NHL decided to do away with traditional 5v5 overtime. Instead, the league has initiated a 3v3 pond hockey style play in an attempt to finish games earlier, while also increasing excitement. Hockey is a fast pace game, but with five players on the ice for both teams systems and structure trump creativity for the majority of the game. Three versus three sudden death overtime is pure excitement. Both teams play their most skilled players to go head to head. By eliminating four total players, the ice is wide open with room for speed and creativity. Three versus three hockey is an excellent change of pace after watching 60 minutes of 5v5. The rule change has led to more goals in overtime and a steep increase in fan involvement and in game excitement and anticipation.
2. The College Football Playoff
Everyone is familiar with the national poll of college football that ranks teams throughout the year. At the end of the year, eligible teams are picked to compete in a bowl game, some more prestigious than others. In 2014, the College Football Committee decided to implement a college football playoff. Instead of two teams selected to play for a national championship, four teams are selected to play in a national semifinal. This change was absolutely groundbreaking. Two semi-final games followed by a national championship gave one-loss teams and even two-loss teams with extremely tough schedules a chance to compete for a national title. How does this benefit the viewer? Two words. More football. More teams have a chance to be "in the mix" so the hype and anticipation is even greater. TV revenue skyrockets with college football's biggest games of the year playing on New Year's Eve. Basically the playoff gives fans more to track and more to follow, along with additional high level football to enjoy.
3. The NHL Adopts Shootouts from Minor Leagues
In the 2005-06 regular season, the NHL decided to make shootouts a regular part of every game to eliminate ties. A shootout occurs if the game is not decided in regulation, or overtime. The shootout was implemented directly after the 2004-05 season lockout. Although the lockout was due to salary cap issues, I believe the new rule was strategically inserted during this time as a sort of consolation to fans who had to endure a year without professional hockey. The shootout is huge, it is a time for the most skilled players in the game to showcase their offensive abilities when the game is on the line. So many highlight reel goals have come from shootouts along with jaw-dropping saves by goaltenders. The shootout also eliminated ties, and with all due respect soccer, fans naturally respond better to a definitive outcome. The shootout created an excitement for fans that they had never experienced before and now as a fan I cannot imagine the game without it.
4. NCAA Basketball Shot Clock Reduction
Fans want fast. As mentioned earlier, today's world has become brief fragments rather than lengthy novels. The NCAA reduced their shot clock over the years in an attempt to adapt to this. The original shot clock was 45 seconds and the first reduction was made in the 1994-93 season to 35. Then we saw the latest down to 30 seconds in 2015-16 season. This faster shot clock encourages quicker offense, more shot attempts, and mainly, a sense of urgency to get to the basket. All these things lead to a more eventful and high scoring game. The clock was originally reduced because the NCAA saw a decrease in scoring. A higher-paced back-and-forth duel is what this rule funnels teams into, and as if March Madness was not exciting enough, this new rule enhances the fan experience yet again.
5. NHL Limits the Size of Goaltender Pads
The NHL added yet another rule change to in the 2013-14 season to promote, yes you guessed it, offense and scoring. Effective in September of 2013, goaltenders could not wear leg pads that go 45 percent of the distance between the center of his knee and his pelvis. This was cut from 55 percent in the 2010-2011 season. I feel as if hockey equipment has evolved far more drastically than other sports in the past. Goalies used to not even wear helmets. This lack of equipment led to extremely high scoring games, because well, if six ounces of frozen rubber flying upwards of 100 MPH is coming at my head I am ducking. As the equipment evolved goalies could do more like go down in the butterfly and take up more net as opposed to standing up. With this evolvement, you don't have a Gretzky or a Lemieux scoring five goals a night and taking advantage of poorly-equipped goaltenders. This rule was the NHL's Attempt to increase scoring again and force goaltenders to rely more on athleticism rather than equipment-related advantages. Since then, the league has seen an increase in goals, and more acrobatic saves, keeping fans on the edge of their seats.
6. "The Brady Rule"
In 2008, star quarterback Tom Brady was hit at his knee level by a defender who had been on the ground and made a second attempt to lunge at the quarterback. I can feel Patriots fans cringe as they probably remember this vividly, Brady tore his ACL and MCL and was out for the entire 2008 season. Brady is a superstar, and his fame has only grown since that year. The league took immediate action and banned any player to hit below the knees from the ground. This was coined "The Brady Rule." Now the main purpose of this rule is obviously to protect the quarterback, however, by doing so the fans get to see their star quarterback healthier for a longer period of time. By eliminating a threat from a fallen player, in certain situations, this allows the quarterback more time in the pocket allowing him to complete more passes or have time to scramble. Both of these elements amount to more fan satisfaction and excitement. Although die-hard New England fans would never miss a game, I am sure that the casual viewer lost interest when one of the league's biggest stars was sidelined for a whole year. Other rules have been initiated to protect the quarterback, but this was a popular one considering the circumstances.
7. The NBA implements a 3-Point Line
The NBA first introduced a three-point line in the 1979-1980 season. This one is rather self explanatory. The three-point line changed the way the game was played forever. Not only did it increase scoring, but also forced defenses to push out as shooting the long ball suddenly has an incentive. Players could score more points quicker, and when the game was on the line a three-point lead changed from a two-possession deficit to one single shot. The line existed in the ABA prior to its emergence in the NBA but it quickly took off once players adjusted. NBA officials are even having serious discussions right now about a four-point line that could add even more excitement to the game. Unlike some other rules that were designed for the players yet have a direct correlation to the fan experience, the three-point shot was formed as a marketing tool bring a new spark to the game for viewers.
8. NFL Sudden Death Overtime
Most of these rule changes that increase excitement share the common attribute of ending the game. While overtime has been in the NFL since 1974, originally it was the first team to score wins, but this changed in 2010. The post season of 2010 modified the sudden death rules, allowing both teams to have one possession of the ball if there was not a touchdown scored. In 2012, this was changed in the regular season as well. Professional sports, football in particular, is often compared to ancient Roman gladiator fighting at the Coliseum. This was revolutionary and was the most exciting form of entertainment of its time. The audience was witnessing literal sudden death, they wanted a clear victor and a clear loser. The same concept applies to modern day except the death of course. Fans wish to see their teams, their gladiators, battle with tenacity until there is a clear victor. Overtime in all sports gives them that opportunity and satisfies fans.
9. The New NFL Celebration Rules
This rule is new for the 2017 season and not only allows the players to let loose, but gives the fan something extremely enjoyable. Many fans have complained that Roger Goodell, the league's commissioner, tries to make the NFL dull with some of his rules. He seems to have given the players some leeway with the new celebration rules. The league originally did not allow the football to be used a prop in touchdown celebrations and really anything out of the ordinary would draw a 15-yard flag. Of course anything simulating use of weapon or vulgar and inappropriate gestures are still prohibited, but players now have the freedom to be creative in the end zone and fans absolutely love it. We idolize these players. Fans love showing off their best Victor Cruz dance or Cam Newton superman impression. By allowing this, the game has added another level of entertainment for fans to enjoy, and even mimic. Some of the new celebrations have included players playing baseball, and even duck, duck goose. It allows the players to appear more relatable to the common fan and increase adoration even more.
10. Video Replay Reviews
Replay reviews have become a huge part of the modern sports world. The MLB began using it in 2014 and the NFL has used it since 1986 and continued to evolve as the technology has. You really cannot miss much with cameras showing every possible angle. This definitely enhances the fan experience. Whether your team is on the right side of a reviewed call and you are celebrating in your living room or on the wrong side, it makes for a better and more accurate game that the fan can enjoy knowing that 99 percent of the time technology is helping create a more accurately officiated game with much less ambiguity than before.
Reader insights
Be the first to share your insights about this piece.
Add your insights