Top 10 Fighters of All Time
You wouldn't want to get in the ring the the top fighters of all time—you're sure to get KO'd.
They're the men you don't wanna meet in the ring or on the street. Welcome to WatchMojo.com, and today we're counting down our picks for the top 10 fighters of all time.
For this list, we've chosen the best professional combat fighters from all walks of life, and have ranked them based on accomplishments, skill and the likelihood that they could kick anyone's ass.
#10: Roy Jones, Jr.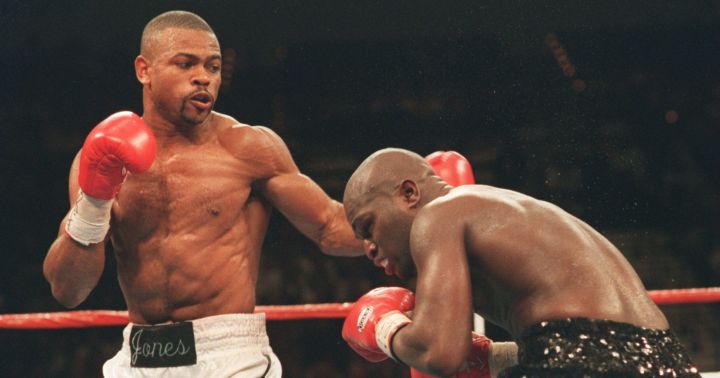 Named the Boxing Writers Association of America's Fighter of the Decade for the 90s, Jones was the first boxer to go from light-middleweight to a heavyweight title. To start his career, he went 34 bouts without losing—and even then, his first defeat was controversial. With an original style and granite chin, Jones set a record by holding seven belts simultaneously. Though his dominance declined, Jones' legacy was secure.
How do you earn the nickname The Last Emperor? Try going undefeated for almost a decade. Longevity was his greatest asset, as was intensity, stoicism and unpredictability. This Russian heavyweight was a tough guy to knock-out—or even to dominate. Some say he benefited from easier opponents by fighting for PRIDE-FC, M1 Global and Affliction rather than UFC; but in his prime, Emelianenko was unquestionably king—retiring with 35 wins in 40 contests.
He's the biggest name in the game today. Labeled Fighter of the Decade for the 2000s, Pac-Man became the first octuple boxing champion, with ten world-titles across eight weight divisions. After starting his career in 1995, this Filipino fighter rocketed through weight classes like no one before or since, mastering fancy footwork with a stringent work ethic, and eventually becoming one of the world's most electrifying and highest-paid athletes.
This welterweight has the brains, brute strength and discipline to succeed in the octagon, plus he's a great MMA ambassador. GSP's got a solid martial-arts background, with karate, boxing, jiu-jitsu, wrestling and Muay Thai capping off his skills and making him a well-rounded fighter. Also known as one of the biggest UFC pay-per-view draws, the man known as Rush is still riding a career high.
Once the undisputed world heavyweight champion, Iron Mike claimed victory his first 19 professional fights—all by KO. As the youngest boxer to hold titles like the WBC, WBA, and IBF heavyweight belts, the Baddest Man on the Planet was dominant and dreaded in the 80s and 90s, and could possibly have taken any guy on this list in his prime. How'd he win so much? He fought dirty.
He was The Greatest, and as much a personality as he was a fighter: Ali persistently trash-talked rivals, and stood up for his beliefs. In the ring, this heavyweight used his height, footwork, speedy fists, and Rope-A-Dope technique to triumph. An Olympic gold medalist and three-time world champ, he ended his career with 56 wins in 61 fights. And even when people called him over-the-hill, Ali surprised them all.
#4: Joe Louis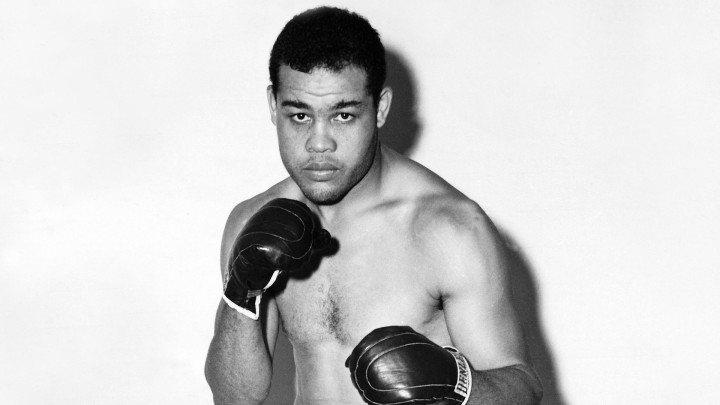 Known as one of the greatest heavyweights to ever step between the ropes, the Brown Bomber brought the sport of boxing back from low-point with his track-record of industriousness, authenticity and powerful punching. He defended his championship title 25-times over 140 consecutive months, to retire with 66 wins in 70 fights, 52 coming by KO. An American icon, he also represented U.S. athletic dominance and the fight for integration.
Lee had the goods to back up his pop-culture status: Powerful, flexible, lightning-fast, and with unheard-of stamina, he revolutionized fighting as an artform and brought martial-arts to new levels of popularity. As the founder of Jeet Kune Do, or The Way of the Intercepting Fist, Lee's was an amalgam of techniques. But he was a street-fighter first and foremost and a warrior in the purest sense of the word.
The Spider holds the UFC record for longest title defense streak, and even UFC prez Dana White called this Brazilian the best mixed-martial artist ever. Known mainly for his Muay Thai skills, he's also got black belts in Brazilian Jiu-Jitsu and Judo among his many ranks. Labeled one of the best pound-for-pound fighters in history, he wins fights by knockouts, submissions, intimidation and any other way he can—which sometimes gets him in trouble.
Before we unveil our number one pick, here are a few honorable mentions:
Jackie Chan
- Jet Li
Roberto Duran
Sugar Ray Leonard
Bob Probert
Brock Lesnar
Cited by many as history's greatest boxer, Robinson is the man for whom the pound-for-pound rankings were created. Sugar Ray met the fiercest competition going and simply accomplished more than anyone else on this list, with 173 wins in 200 fights, 108 by knock-out. His looks, charm, and showmanship blended with speed, footwork, a rock-hard chin and ambidextrous KO skills to ensure that Sugar Ray was the total package.
Do you agree with our list? Who do you think is the greatest fighter of all time? For more top 10s published every day, be sure to subscribe to WatchMojo.com.