Tom Freaking Brady: G.O.A.T.'s and Ghosts
Although looking at his ninth Super Bowl appearance, "Tom Terrific" is still as motivated as ever.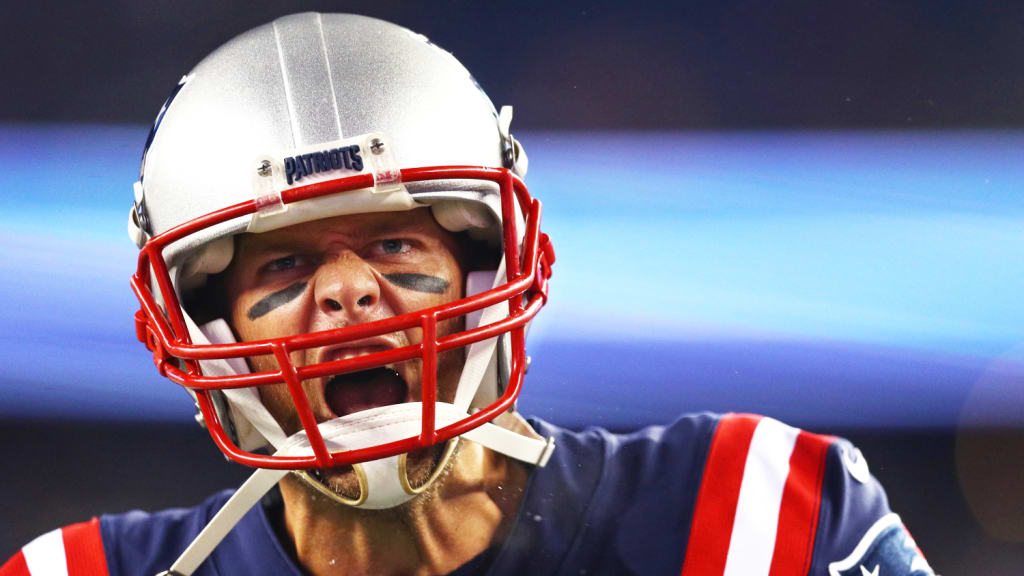 When you have won as much as Tom Brady has, it seems as though "winning" in itself isn't that appealing anymore. Well, that's wrong, because Tom is just as motivated as ever, and winning again this weekend seems to be just as imperative as any other. How though? How can he be after all these years of winning, and winning big? Why though? Why when he has five, and I repeat five of those things, at home already. I'll tell you why and how. Champions, and especially Legends, create things to motivate them, even when they aren't really there. It's a ghost... ghost... ghost.
His Airness did it.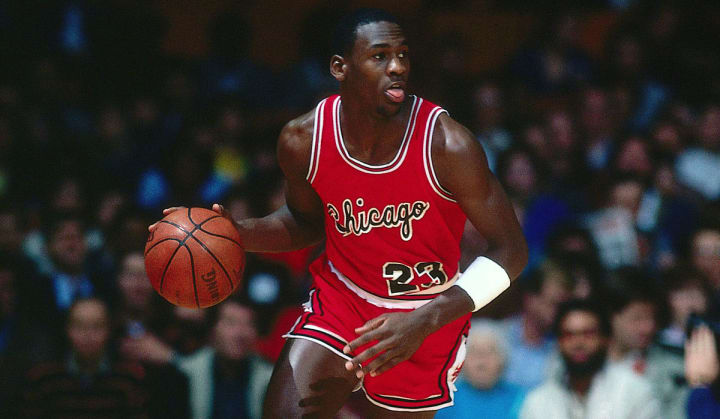 At a certain point in his career, somewhere after the first three-peat that saw his Bulls dominate the league, MJ more than likely figured out that he was the best at what he was currently doing. At that point after the 1993 season, he was of the belief that he was fine walking away from the game. Then suddenly he wasn't.
Even still, after being away from the game that had given him so much, he found a reason to come back and do it all over again. What could have possibly been the reason though? After all, even in being away from the game, it was widely known and respected that he was the baddest man to lace up a pair of basketball kicks ever. That was just it though. He left, which helped him to create a narrative for himself of having to "prove himself" all over again. Jordan also has said that the reason he succeeds is because he has failed so many times. These are all examples of things that weren't really real, that he used to fuel him in reality, something G.O.A.T's and champions tend to do.
The Eagles become underdogs.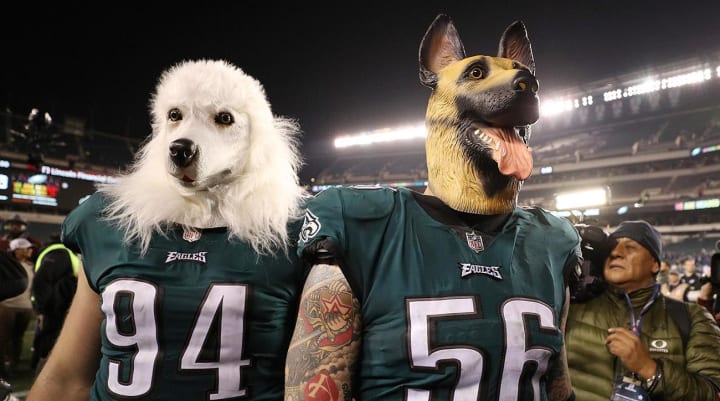 Looking in another direction, but not too far back, Brady isn't doing anything he hasn't seen before. Many point to these same type of ghosts as a reason Philadelphia went on to defeat Brady's Pat's in last years Super Bowl. After getting off to a blistering start last year, the Eagles lost their starting signal caller to a nasty knee injury. Enter Nick Foles.
Although no one ever imagined that the Eagles would go on to win it all, the world knew that Nick Foles was not only a comparable starting quarterback, but one who had actually had a fairly high rate of success in this league. It was on the back and shoulder of Nick Foles, however, that these Eagles went on to shock the world. What doesn't get the deserved credit, however, is that they just up and started referring to themselves as "underdogs." Although they were just as even as any team they played along the way, it doesn't matter, because it worked. This was a ghost they found on their own.
Every coach ever has used the tactic. When they say, "nobody out there wants to see us win this," or when they tell you how, "nobody came all this way to see you." A very popular one goes, "they came all this way just to see you lose," or whichever cliche coach talk "fire 'em up" type of message you prescribe to, they are all the same. Ghosts intended to scare up some motivation. Besides, if those weren't enough for Brady, Rams defensive back Robey-Coleman just spooked up some more. He knew not what he had said, until he did, and then tried to walk those comments back. Too late, Brady has already seen those ghosts, and even if he didn't, he has plenty of his own.