Three Things All Elite Wrestling Must Do Differently than WWE
No imitation, no flattery.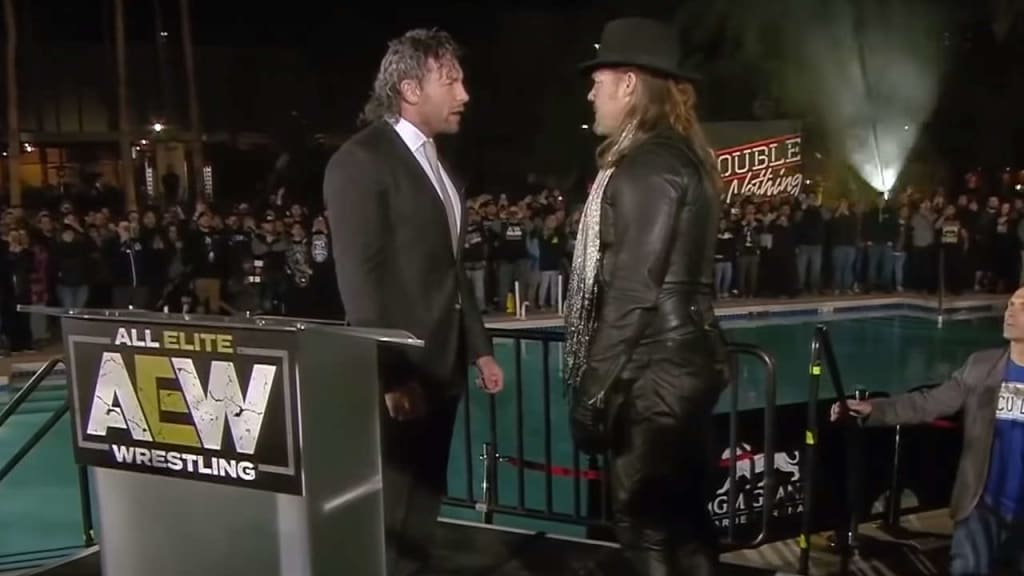 Kenny Omega and Chris Jericho face off for the second time at Double or Nothing on Saturday, May 25.
It's safe to say AEW's pay per view premiere on Saturday, May 25 is one of the most anticipated professional wrestling events of the past twenty years.
The hype train has been rolling ever since Cody, The Young Bucks, and the Khan family announced the formation of the new promotion on January first.
While subsequent high-level roster additions like Kenny Omega, the Lucha Bros, Adam 'Hangman' Page, and the legendary Chris Jericho are enough to make any wrestling fan's mouth water; it's the birth of a competitor to WWE's oft-criticized product that has everyone excited.
Primarily built off the success of the Being the Elite YouTube series, featuring the aforementioned Bucks, Cody, Omega, and Page; AEW is also relying on the superfandom of President and CEO, Tony Khan.
The good news keeps on coming with the announcement of AEW's television deal with cable television mainstay TNT, which also includes PPV broadcasting on B/R Live, and we've got even more reasons to feel enthusiastic about this new product.
Everyone is looking forward to seeing how the 'Elite' changes the world, and most importantly, how that affects the ecosystem of the one true sport.
How can the AEW team truly make a dent in a market that has remained largely untouched since the Monday Night Wars?
With the promise of 'world changing' content, comes the curiosity of what that actually entails.
Build Up Their Talent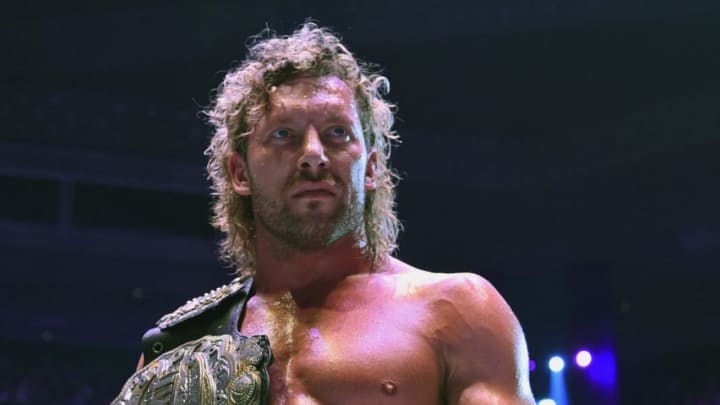 Even the phenomenal Kenny Omega, pictured above, will need to be built up to mainstream North American fans who are still unfamiliar with the awe inspiring Canadian.
It doesn't matter if you're averaging two-hundred thousand views on your YouTube videos. AEW's TNT deal opens up an entirely new audience. This is where selecting your top tier talent, and building them up the right way will be crucial.
All Elite's administration has already mentioned that wins and losses will be very important, and that's great to hear. What they'll specifically be trying to create is the feeling that their main stars are 'unbeatable.'
If win/loss records are an important element to AEW's storytelling, it looks like they're on the right track.
AEW has the luxury of having very limited context behind the reason these characters exist. They can expand on the little bit of story that's already been written within the Independent circuit, and in the build up to Double or Nothing.
They've done a tremendous job scouting talent ahead of their first pay per view, now's the time to water the right plants, and reap the rewards.
A Mixed Bag Presentation
As far as presentation is concerned, I mention NJPW only due to the nature of their press conferences, post-match interviews, and legendary tournaments.
For the true sports feel, the in-ring cameraman, popularized by WCCW, and now used by every MMA promotion in the western hemisphere truly adds to the experience. Making it seem like these figures truly are larger than life—even though their stature might indicate differently.
By the looks of it, AEW already have the press conferences down to a science. Remember, it was the Omega/Jericho scuffle that helped build the hype ahead of their epic Wrestle Kingdom 11 showdown.
Ring of Honor's fans are a passionate bunch, and AEW will want to encourage the organic development of very loud, feisty crowds akin to what we used to see at ECW tapings.
How can it happen organically you ask?
Simple, pacing and booking. Every single match must either feel important, or feature performers who want to steal the show.
Lastly, I'd also consider the banning of all scripted promos. Sticking with the organic feel, wrestlers need to feel like they're going to jump out of your TV, and get in your face.
Listen to the Audience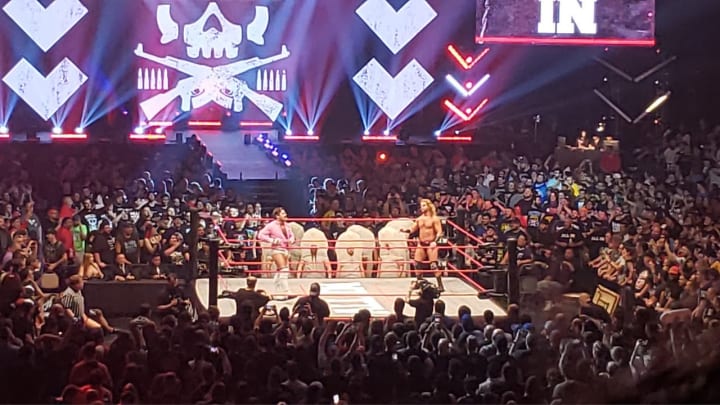 The WWE's brass started 2019 by appearing on Monday Night RAW, promising changes, and switching their focus to what their audience is saying.
Five months later and—spoiler alert—Brock Lesnar wins the Men's Money in the Bank ladder match. Even after many outlets were reporting that 'new' talent would be receiving a push.
While I'm sure the WWE's communications and marketing teams keep a close eye on their social media streams, it doesn't take a genius to understand Brock isn't particularly well-liked among fans.
All Elite can grow exponentially just by using social media analytics to breakdown the sentiment towards their brand, leading up to, and following, Double or Nothing.
They can consider themselves lucky that Vince is not running the show, and creatives will truly be able to make data-driven decisions when it comes to booking.
Considering Tony Khan is the Senior VP of Tech and Analytics at the Jacksonville Jaguars, this is the facet I'm least worried about.
In short, AEW will live and die based on how they can differentiate themselves from the 'sports entertainment' product by building up their talent, mixing up the presentation to create a completely new style, and using data to help with booking.