The Time Is Now for Mark Messier to Coach the NY Rangers
Allow 'the captain' to steer the Titanic away from the iceberg.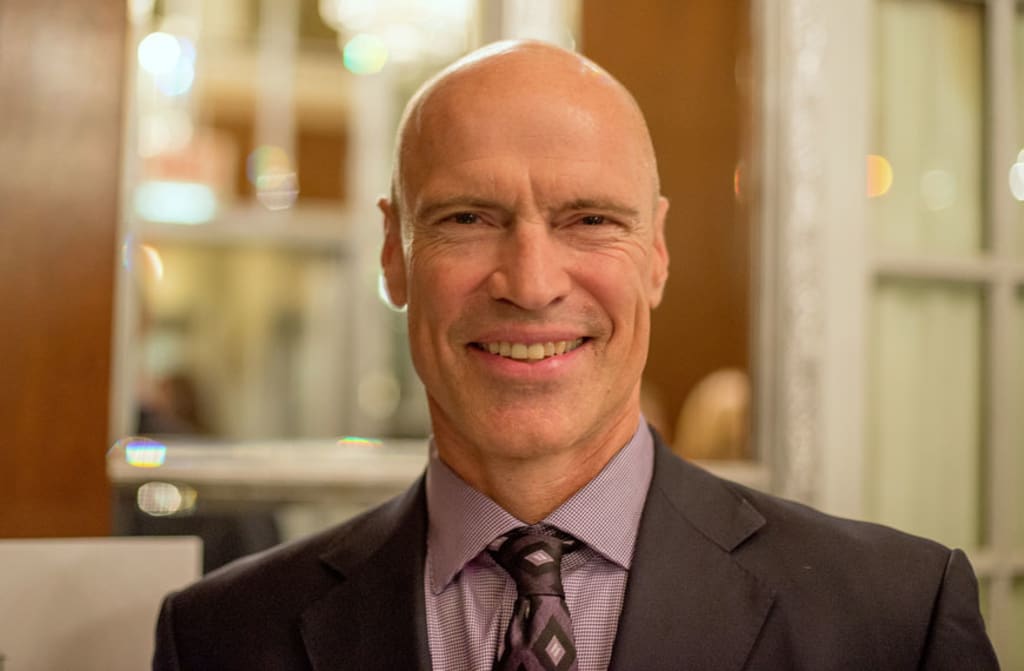 Mark Messier. The Rangers final hope?
Anyone who has watched the fall of the NY Rangers over the past couple of seasons always come back to the same question: "Where is the heart of this club?" Watching week's 2-1 loss to Dallas, I was struck by a memory of last year in Dallas when Henrik Lundqvist was run over by a member of the same Dallas Stars, Cody Eakin. Rather than the Rangers defending their franchise, future Hall of Fame goaltender, the response was....well, it was....Well, it wasn't. There was no response.
When Cody McLeod was claimed off of waivers last week and inserted into the Rangers lineup apparently to add much need toughness or at least a pulse, there was an incident in Nashville where two Rangers were run out of the game with head injuries within one minute of play and the result was.....Well, it wasn't much. McLeod whose job in part is to 'police' the ice, stayed on the bench per his coach's orders.
This was not simply an isolated incident. In fact, it has become common for the Rangers to get run, intimidated, and sometimes knocked out of games. And all of this with nary a retaliation other than the occasional complaint to the league. Alain Vigneault seems to be in no hurry to insert a physical dimension to the Rangers game. At least from this writer's perspective. Through his tenure here and even in Vancouver before, 'AV' seems to prefer his players take a beating in hopes of a 'power play' or maybe a referee's call and simply move on from there. Anyone remember the Vancouver/Boston Finals and what Boston did to them? When asked the other night regarding the non-calls of both hits to Jimmy Vesey (concussion) and Marc Staal (cervical injury), he declared he didn't want to say to much for fear of being fined or possibly suspended.
Really? Maybe getting angry and calling a spade a spade would at least let your players know you have their backs.
The mental and emotional stature of a club is often reflected on the coach and the system in place, the win-loss record, their standing and their confidence in each other. A team's confidence makes itself apparent by how hard they chase the puck. Their posture. Chatter on the bench. How they defend themselves and their teammates. Doesn't mean you fight every shift or play reckless and stupid, but it does mean you should be willing to fight if necessary every shift. Successful clubs do that. Pittsburgh does that. Chicago and Nashville do that. This team does not and hasn't done that in Vigneault's entire tenure here in New York. While he has been a fairly successful coach which includes two trips to the finals, he has never won a Stanley Cup, despite being a head coach in this league for twenty years with three different clubs. This year's club has shown an extreme lack of urgency, no physical play and nary a spark of confidence in either the offensive or defensive zones. As has been custom, only Henrik Lundqvist has made this team as competitive as they appear. But the truth is, they aren't very competitive and deserve their spot in the standings, which is last in the division. It's the only thing they've earned thus far.
Before Alain Vigneault was hired in 2013, I was making the case on whatever NY Rangers page I could find that Mark Messier should have been given the opportunity to coach this club and now is the time to re-examine that possibility.
Mark Messier is a six-time Stanley Cup Champion and his final Cup victory was when he was captain of the Rangers in 1994. In fact, he remains the only man to captain two separate teams to a Stanley Cup victory (the other was Edmonton in 1990). Mark Messier is known as perhaps the greatest leader in all of professional sports history with a legacy and reputation that is second to none. Most of all, what Mark Messier brings to any table is respect, accountability and a no-holds barred demand for excellence. No bulls*it or excuses. As coach, he brings a fire, intensity and an aura that 20 years of coaching from 'AV' has not brought. Vigneault wasn't a champion. Neither was Lindy Ruff. Messier was. Six times over.
While there is a valid argument against Messier coaching due to the fact that he has absolutely no coaching experience at either the minor or NHL level, I say that his qualifications are so rooted in winning and so rooted in leading, that he is the one man who can overcome this lack in coaching experience. And is someone going to honestly argue that he can't draw up a power play - especially with Hall of Famer, Brian Leetch coaching the defense and maybe Adam Graves as assistant coach? Some point to the failed coaching experience of Wayne Gretzky in Phoenix as a reason why Messier shouldn't be hired. While Gretzky was arguably the greatest player to ever play in the NHL, he was never the greatest leader to play in the NHL. Messier was.
The New York Rangers as constituted today are weak, passionless, small, inconsistent and painful to watch. They are a club devoid of any consistent identity. And because of that, they find themselves where they are. Alain Vigneault, while a good coach is not a great one. Four years is plenty and it has not worked. So long as Charles Dolan and Glen Sather run the offices at MSG, there needs to be at least one person that the players and fans can look to that is successful, demands the players best on a daily basis and will earn the immediate respect and admiration of every player that puts on a Rangers jersey. No other player has ever meant more to this organization than Mark Messier. He is the one man who can turn this franchise around and balance the Dolan/Sather meandering, predictable and consistent failures. In all candor, what do they possibly have to lose?
Bring back Mark Messier. The time is now.