The Slippery Slope That Is the Start of Lonzo Ball's Career
There's no denying his talent, but Ball is setting himself up for a long fall with his pre-draft path thus far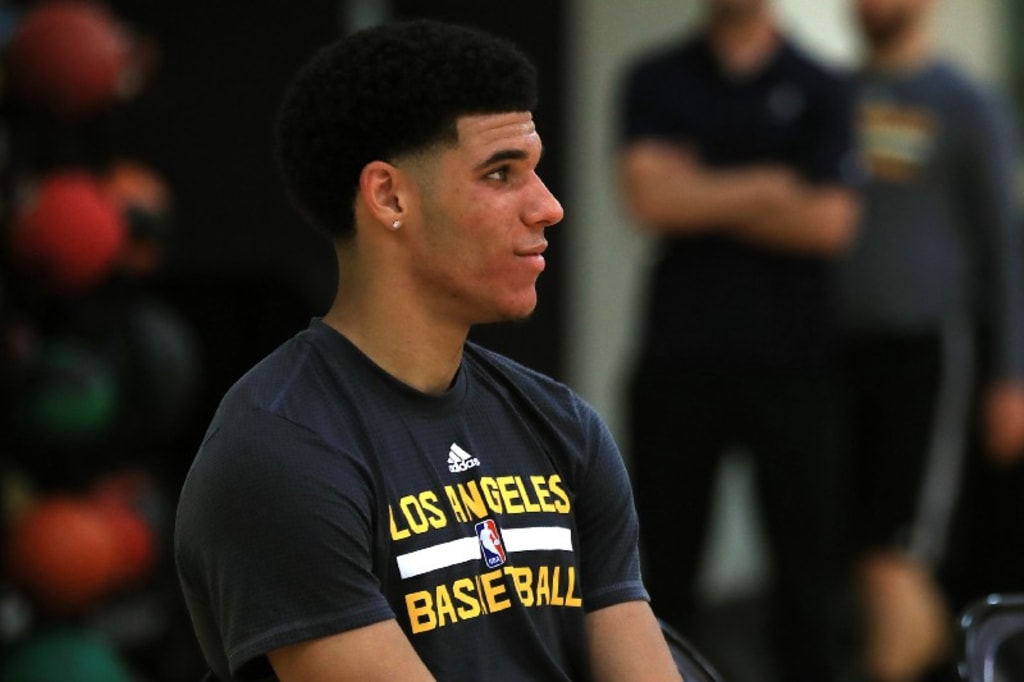 Getty Images
There are some years where the first few picks of the NBA Draft are already a foregone conclusion. Whether we see a three person, two person, or even one person draft where only the top pick is the real crown jewel of the draft, we often know how the draft will start. This year, Markelle Fultz is pretty much already buying season tickets at Fenway and bringing up the score "28–3" once a day, as he's destined to go to Boston. At one point it looked like Lakers' pick at No. 2 was already written in stone, but Lonzo Ball has been going downhill ever since he lost in the Sweet 16.
Ball was, and still is, considered a can't-miss prospect coming out of UCLA. Yet for numerous reasons, the Lakers are thinking about going a different direction. It hasn't been the red flag that's come up about the eldest of the Ball trio. It's been a number of red flags, which is one thing you don't want to see fluctuate as your pre-draft workouts continue.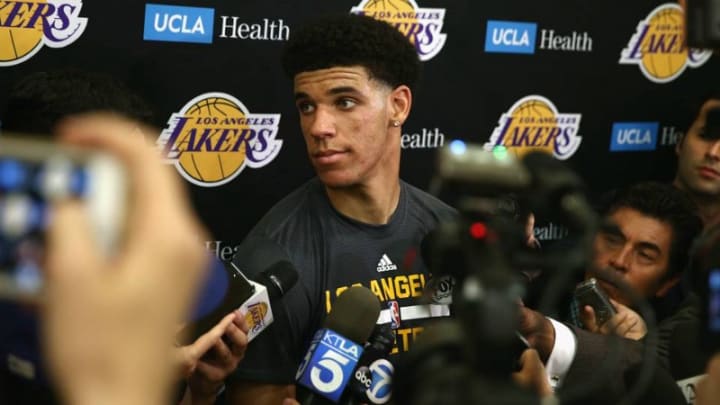 From the minute Magic Johnson's huge grin hit the screen when he found out he wouldn't be losing the pick after the Draft Lottery, Ball decided he was staying home and playing for the Lakers. That's right, he decided himself. The only problem is, you don't get to choose where you feel like playing. It even sounded like a workout out for the Sixers was beneath him.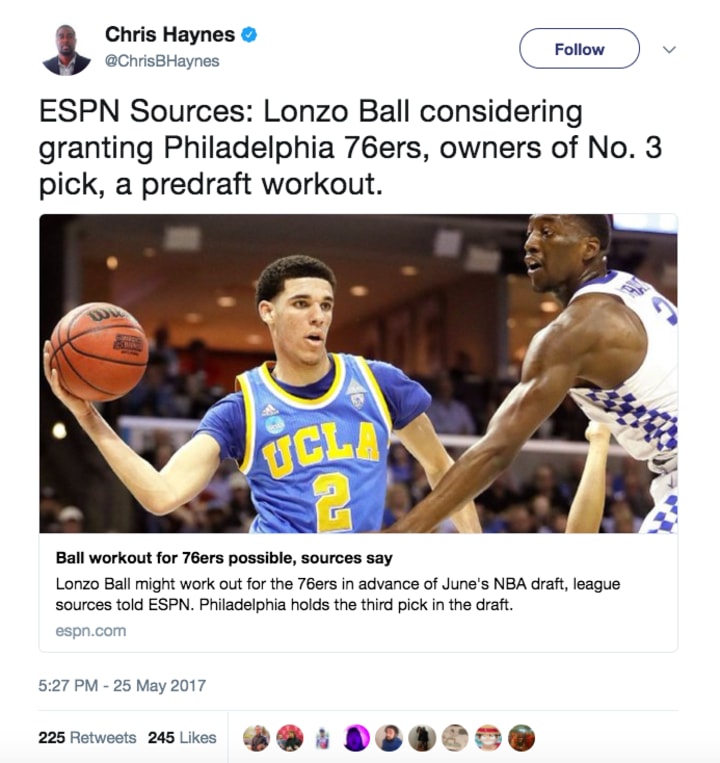 That's right, he was considering granting them the privilege to watch him play basketball.
I get it. Nobody likes moving. Packing up all of the Big Baller Brand gear he had left over at his house after it was announced his shoes were half a grand sounds miserable. Still, the first red flag was Ball claiming he wouldn't work out for anyone but the Lakers. Not for Philadelphia in the third slot, or even Boston in the one hole. It was LA or bust.
Then, his workout was a bust.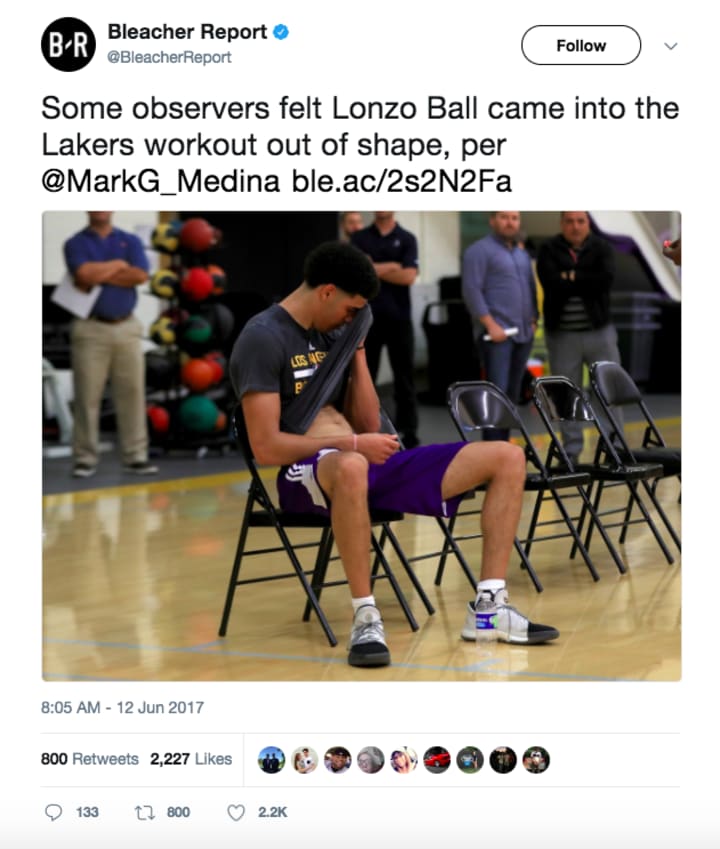 Calling it a bust is a bit of a stretch, considering he was brought in for a second workout.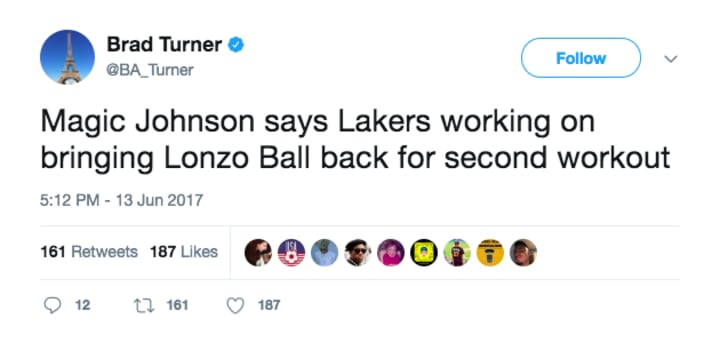 He played 2-on-2 where he naturally impressed with his decision making, and got to show off how he would run the pick and roll. There's little reason to normally freak out about a player showing up in less than ideal shape when it's only June, considering he won't be playing meaningful basketball for months. Then again, Ball has made sure this isn't a normal situation.
If you're planting your flag in LA and deciding all by yourself where you're going to end up, there's no way in the world there can be even the slightest doubt about the shape you're in. Instead of it becoming something you can simply brush away, Ball declared himself only worthy of LA's selection and then didn't bother to show up in shape. That's flag number two.
You know who did show up in shape? De'Aaron Fox.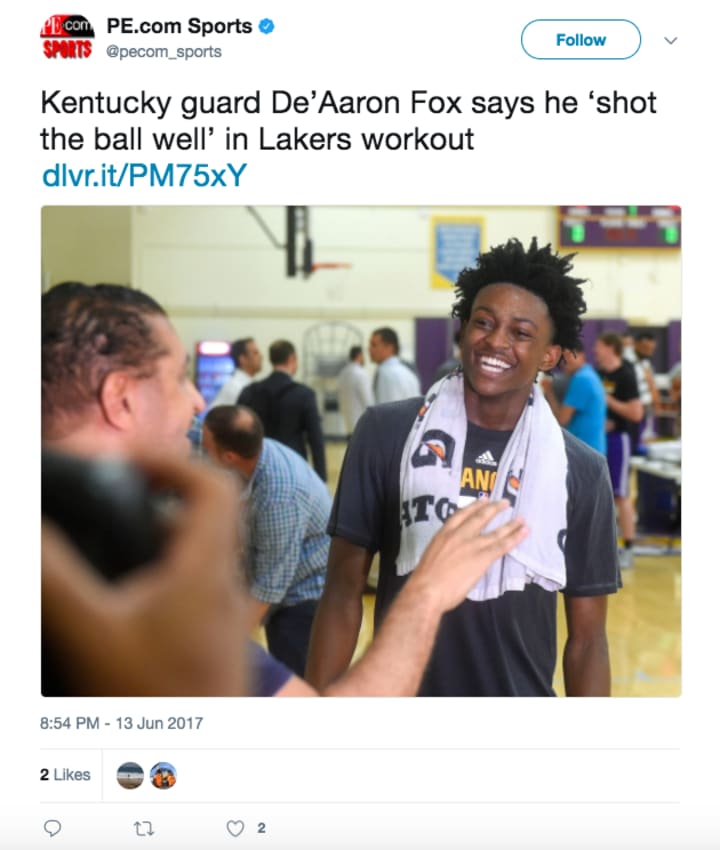 Ball may be considered higher than Fox on most draft boards, but it's becoming closer, with many people thinking the Kentucky product is actually a better fit. Fox is playing the part of a potential draft pick trying to lift his stock, unlike someone who's assuming where it should be. Fox, who grew up a Lakers fan, didn't refuse to work out for a number of lottery teams. His dad was able to attend his workout in LA, unlike LaVar Ball. There's just a certain way you have to handle the pre-draft process — something the Ball family clearly isn't concerned with.
Even Josh Jackson is getting a chance at Ball's divine right of the second pick.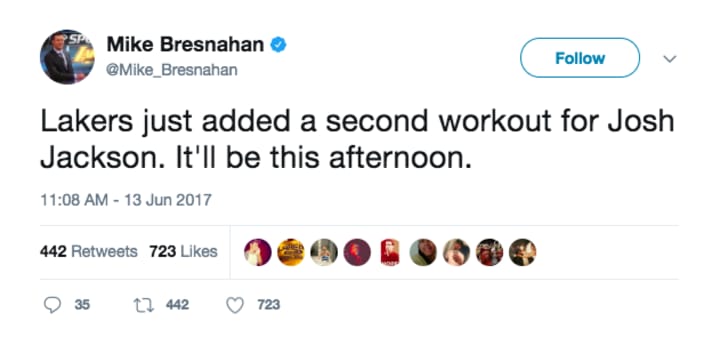 Just because the Lakers are working out other prospects doesn't mean Ball should lift his ban on Philly and Phoenix and assume his fall, but he should look at everything around him that has built to this point. He was outplayed by De'Aaron Fox in the NCAA Tournament and disappeared in the biggest game of his career. Ball followed it up by refusing to workout anywhere but LA and showed up out of shape, while other prospects have impressed. There are questions about his shot release and how he'll fit alongside D'Angelo Russell after he himself claimed the Lakers needed a point guard. Most importantly, let's not forget you aren't just dealing with Lonzo here.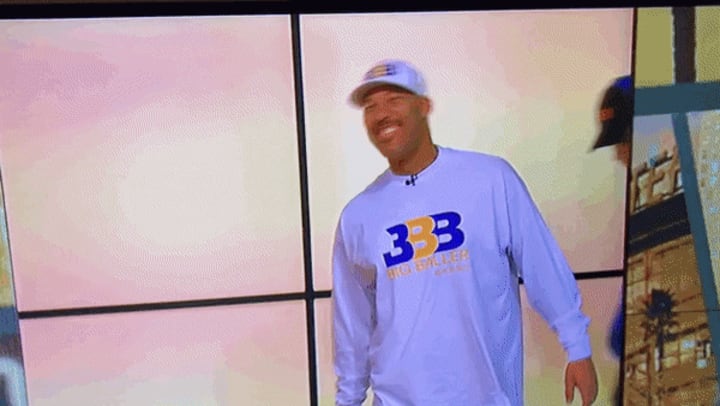 I half expect to see LaVar make that walk on draft night to join Lonzo on stage when he's drafted.
It's not like Ball is already considered a bust, but you have to wonder if he's worth all the trouble surrounding him. There are just so many red flags for a kid who is expected to come in and change a franchise. On-court play is just as important as what goes on outside the lines, especially when it comes to a prospect. We'll just have to wait and see if this will be the first mistake of the Magic Johnson era.
About the Creator
Staff Writer at The Unbalanced. Aspiring trophy husband. Can be found arguing hot takes and hating Spike Lee. Stay positive, test negative.
Reader insights
Be the first to share your insights about this piece.
Add your insights