The Raptor Report
Thank You Vince Carter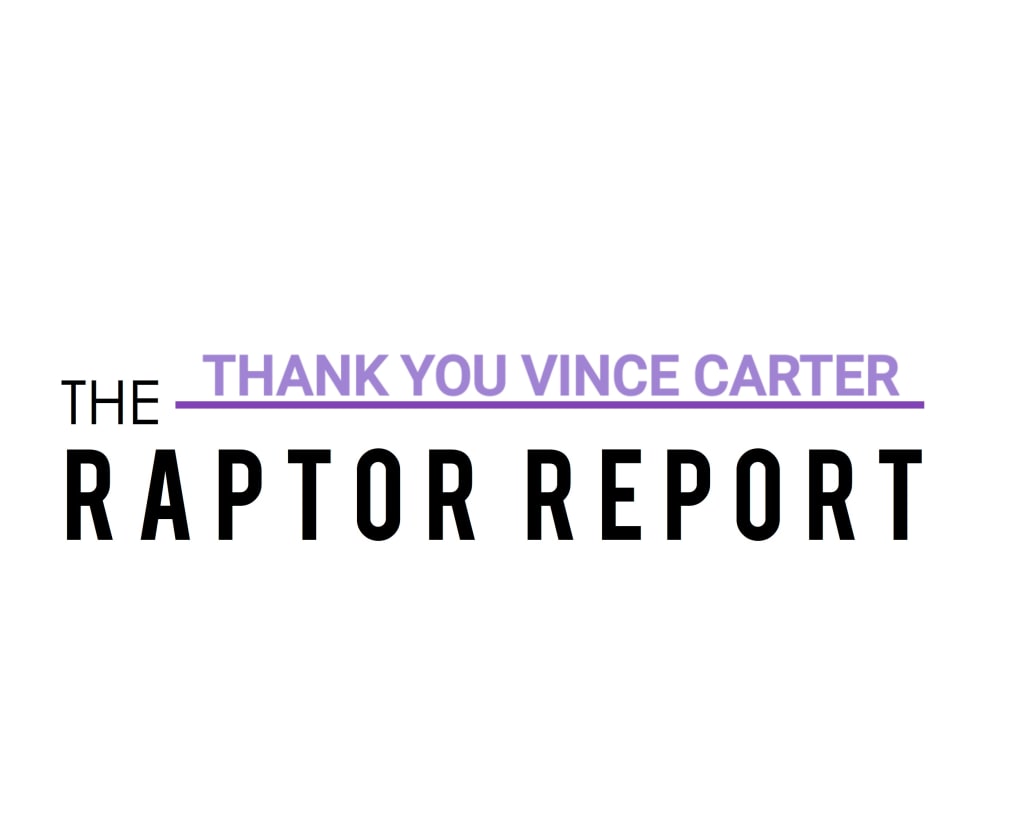 My first dunk was actually in sixth grade.
Vince Carter
A COMPLICATED PAST
Vince Carter inspired the nation of Canada. His time with the Raptors was iconic, but ended with complications. Most Raptors fans fall in the line of loving and respecting what Vince did for Toronto, and Canada Basketball. There are some fans that are bitter from the way Vince Carter left. That is a whole debate in itself, but I stand on the side of Vince Carter in that debate. I really hope that next season Vince signs a one-day contract with the Toronto and retires a Raptor.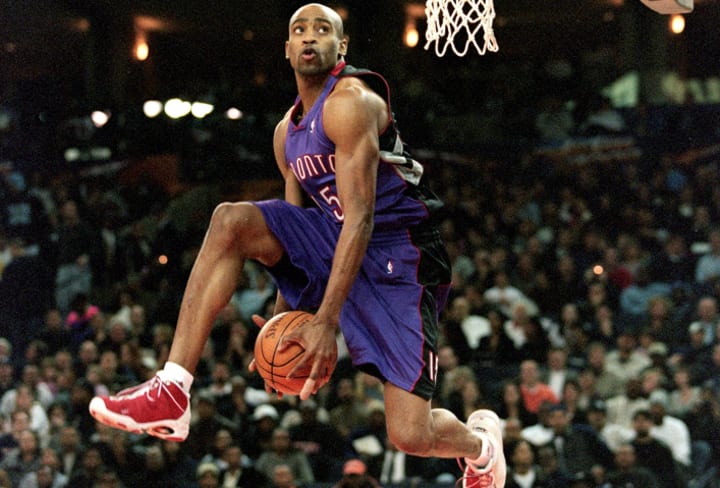 HALF-MAN, HALF-AMAZING
Let's look at what Vince Carter did for Canada basketball and the Toronto Raptors.
Vince Carter put the Toronto Raptors on the Map :
– In 1999, Vince won the NBA Rookie of the Year award. He joined the NBA and brought major excitement back into the league. The NBA had been missing this kind of excitement since Michael Jordan.
– Vince led the lowly Raptors to their only playoff series victory in their first 20 years of existence.
– Vince is widely known as the greatest dunker of all time! With his iconic "Dunk Contest Championship" in 2000.
Vince Carter inspired a nation.
– Canada Basketball was not popularized until Vince Carter put on a Toronto Raptors uniform. The legendary nickname "Air Canada" was the replacement for Michael Jordan. The belief in the greatness of Vince, was that he was supposed to take the league over. His career didn't turn out that way, due to many factors including injury, but never the less he was still an All-NBA player.
– Before the Vince era in Toronto, Basketball was below curling in popularity. By the time Vince had left Toronto, basketball was second in popularity. Basketball was also second in sports that are played the most by kids and youth.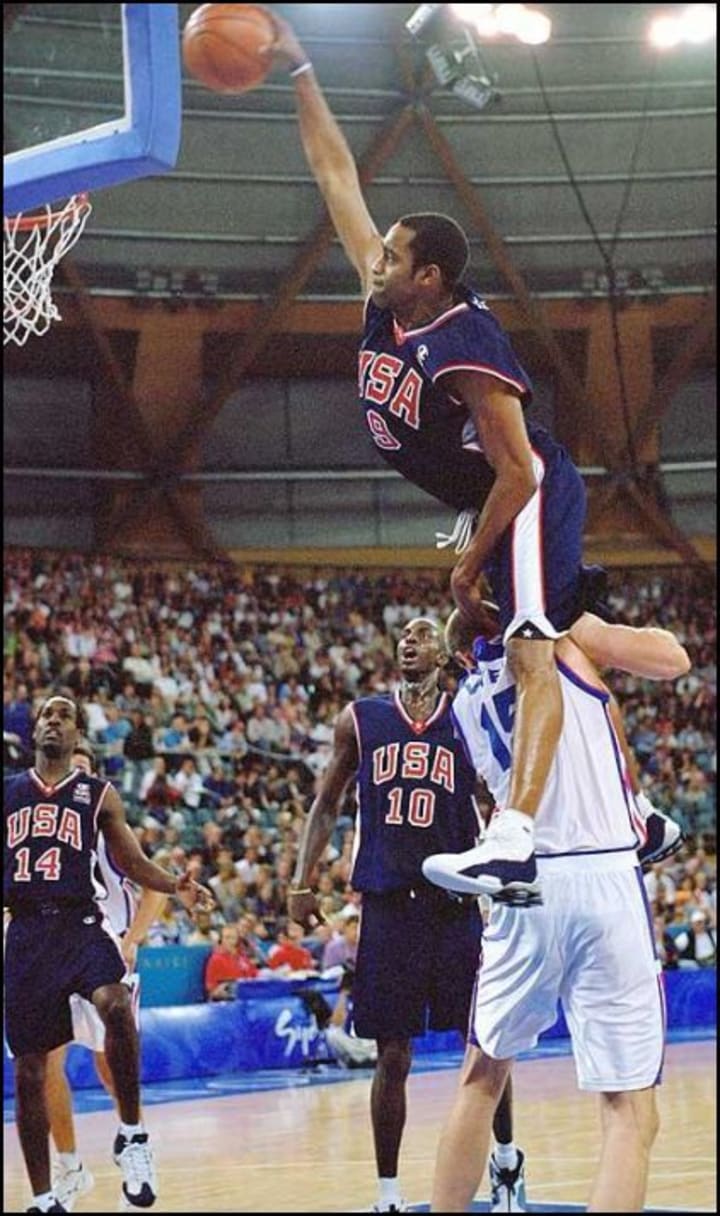 INSPIRING A HOCKEY NATION
Vince Carter's greatest legacy, may be inspiring a Hockey Nation to love basketball.
There are so many "what could've been" statements that surround Vince and the Toronto Raptors. All that does not matter anymore. "Air Canada" put his blood, sweat and tears into Canada and gave us so many iconic moments. With a tough fan base, he still was able to inspire a forever Hockey Nation, to love the great game of Basketball.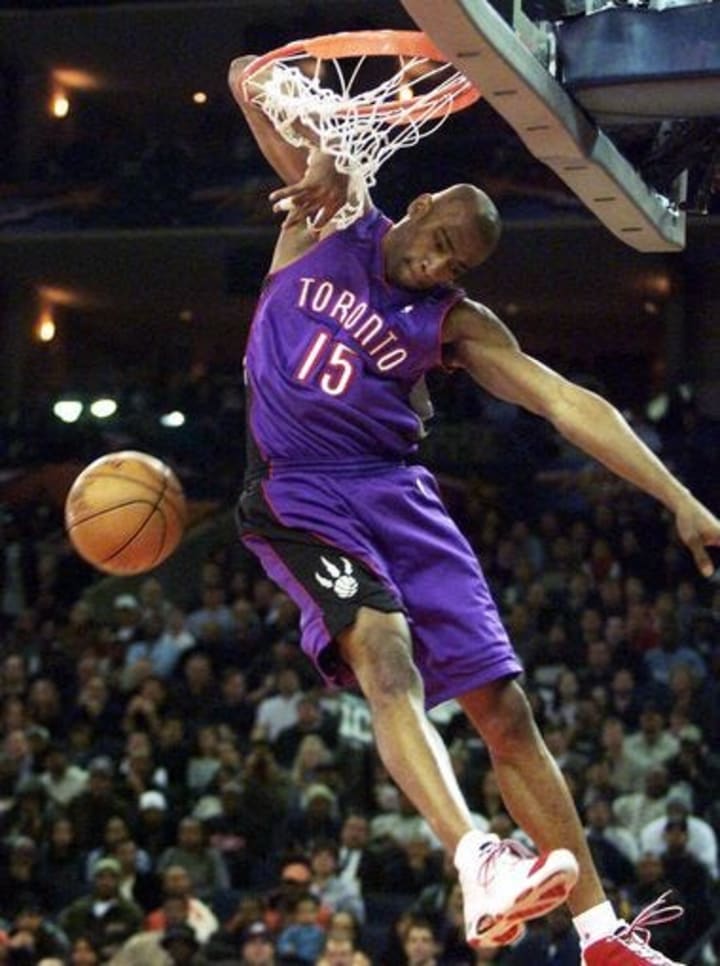 Vince, your time in Toronto inspired a nation to love basketball, and after 22 seasons you have earned a well-deserved retirement!
Thank You Vince Carter!
CHECK IT OUT:
Please follow @OT_Heroics on Twitter for the best sports content.
Check out the Over Time Heroics website and actively be a part of the best Sports Talk and Forums!
ADD US ON INSTAGRAM @ thesportsreverends
LIKE US ON FACEBOOK – THE SPORTS REVERENDS
FOLLOW US ON TWITTER – @thesportsrevs
WE ARE SPORTS ENTHUSIASTS & REVERENDS!
p.s. we love to talk about sports with everyone!
CHECK OUT: www.thesportsreverends.com
Check out The Sports Reverends Weekly Podcast wherever you listen to podcasts! It is about the NBA, NFL, MLB, and NHL. Click here for SPOTIFY & APPLE PODCASTS
BY: DAN CHANDRAN – a.k.a THE SPORTS REVERENDS
LETS GO RAPTORS!